Kahi with Nutella® and Yogurt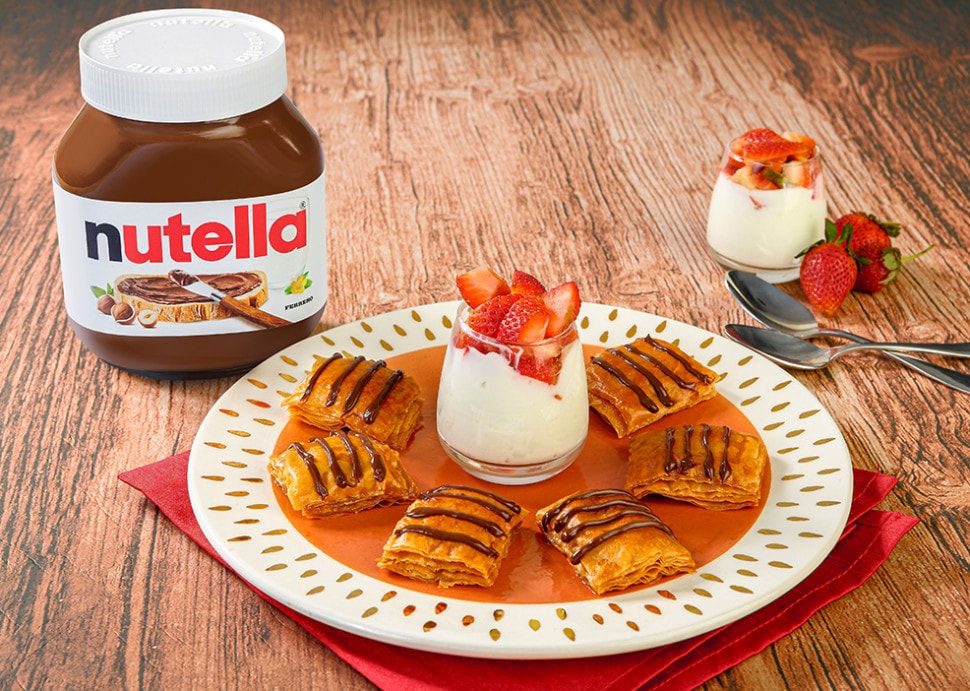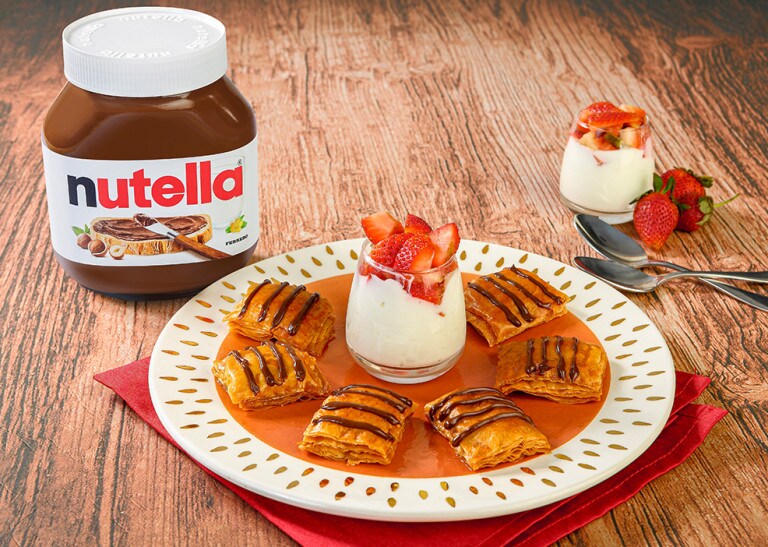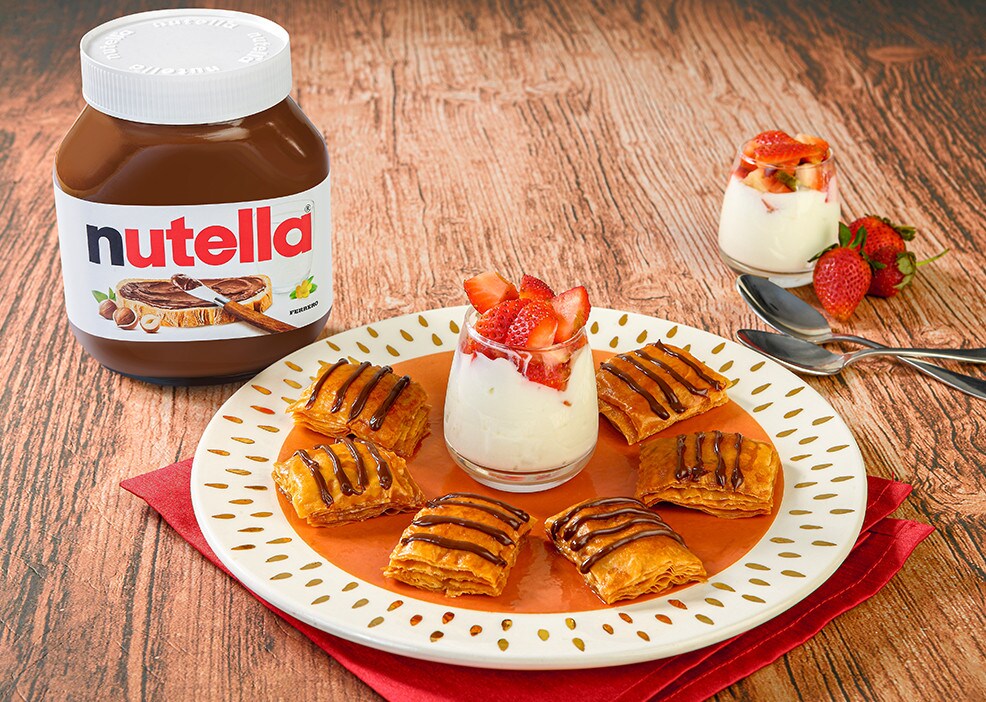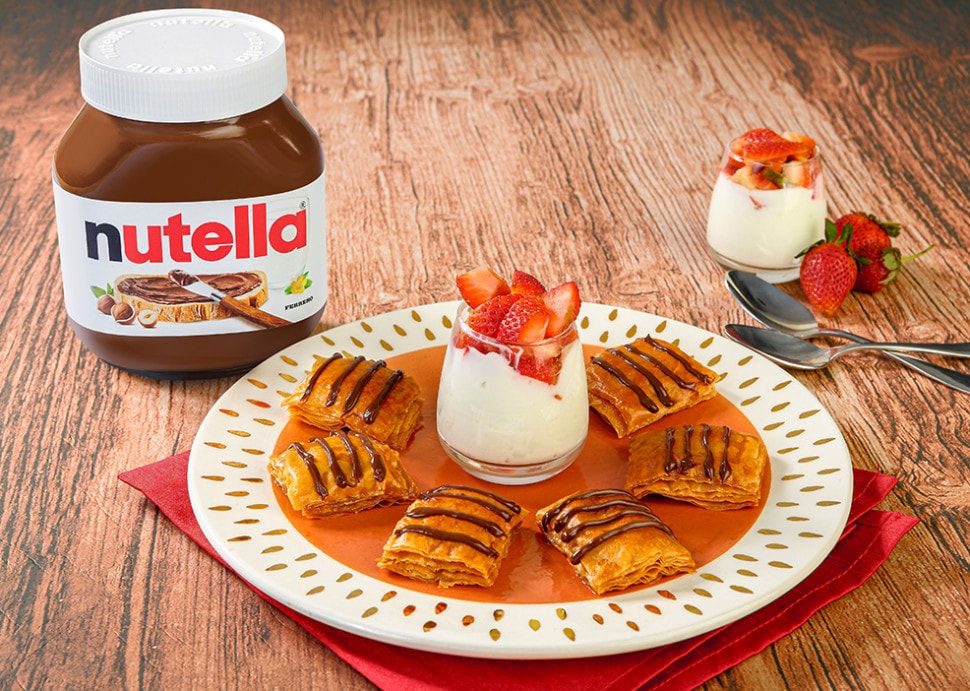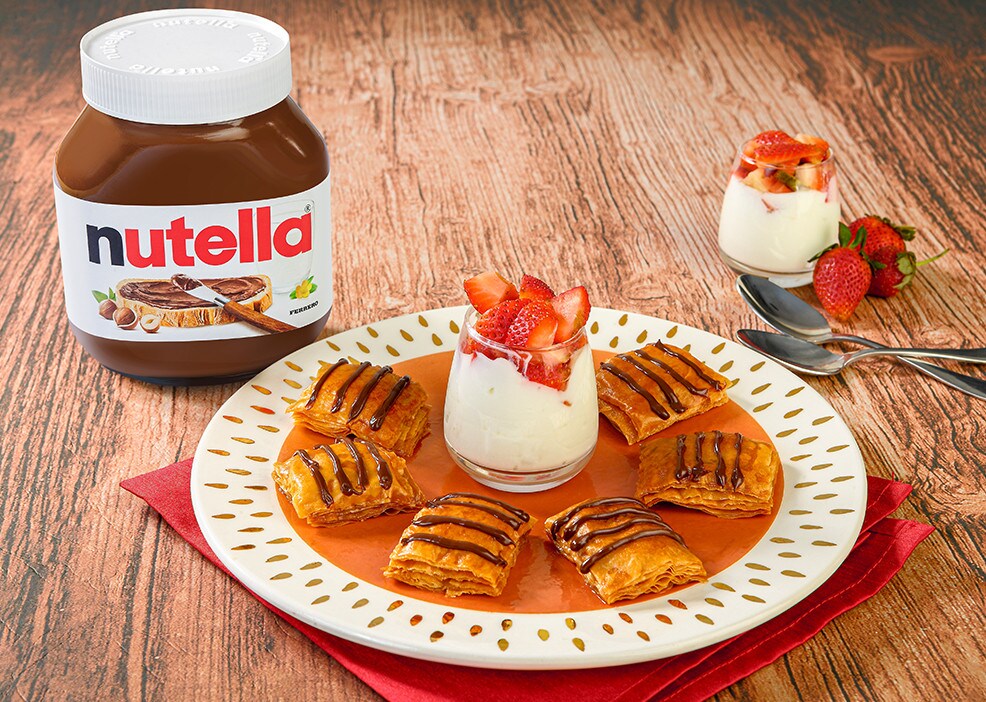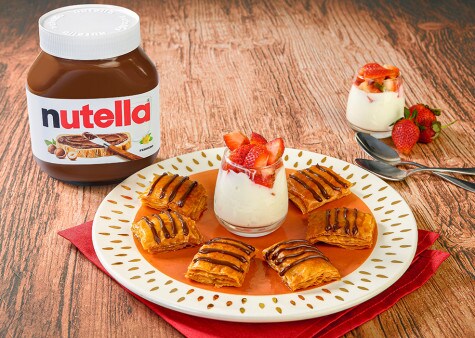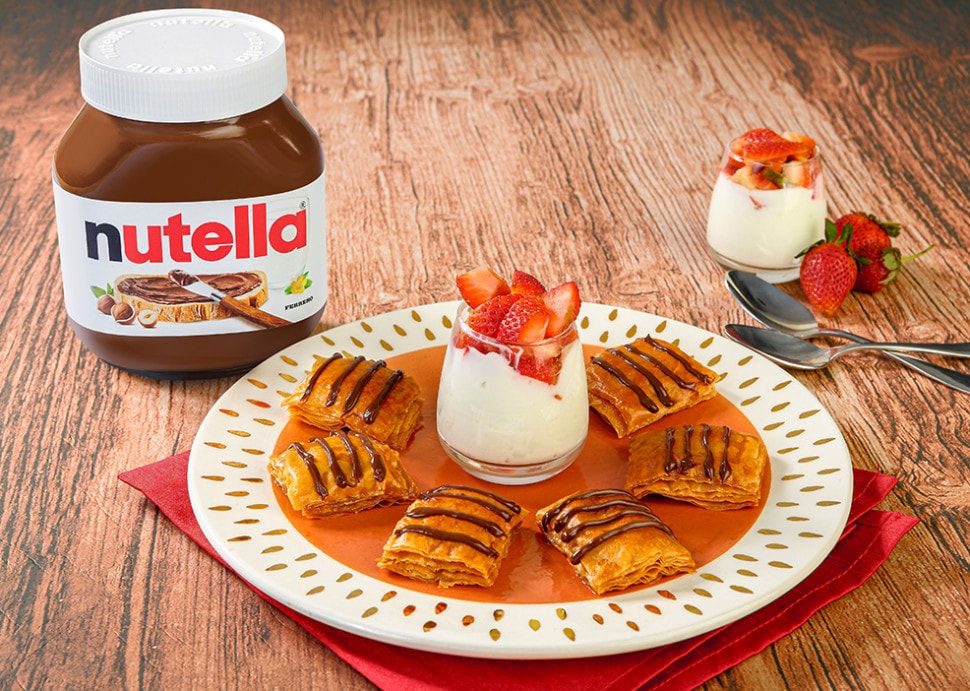 INGREDIENTS for 8-10 portions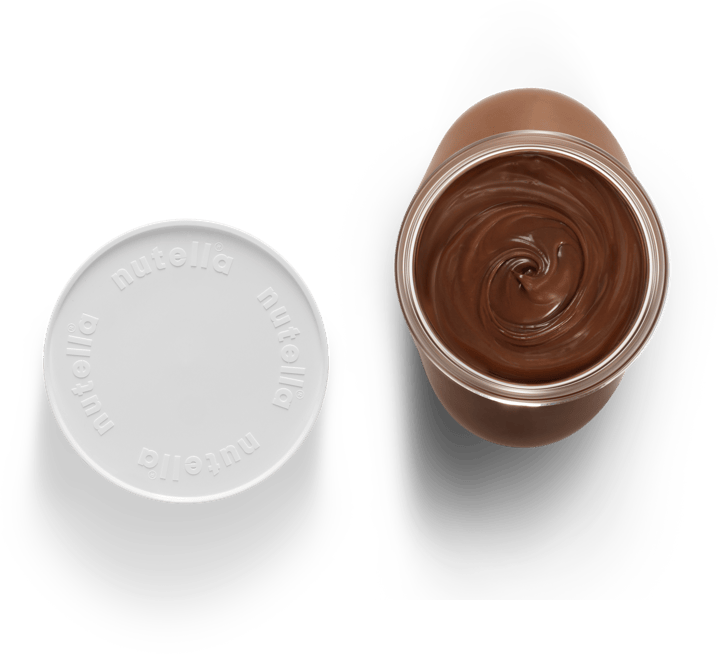 To prepare this delicious recipe, 15g of Nutella® per person is enough to enjoy!
METHOD
1
Mix the flour and salt together, add the water and mix well until a soft dough forms. Wrap it with cling film and let rest for 10 minutes. Then, unwrap it and roll it up in to a cylinder shape.
2
Cut in to evenly-sized pieces. Next, with the flat side of the dough down, push down on all the dough pieces to flatten. Rub the dough with oil very well and wrap the pieces. Let them rest for 15 minutes.
3
Put ghee in a bowl and make it warm to melt. Rub a generous amount of ghee on to a rolling pin, so the dough doesn't stick, and roll the dough out as thin as possible.
4
Take the dough and pull gently on the edges until it becomes very thin. Next, rub ghee and spread on the dough. Lift the edge of the dough and fold it in to the middle, then take the other edge and fold it in to the midldle, trying to make a rectangle shape. Add more ghee, take the other edge and fold in to the middle then fold it in half. Roll it once more to fit the size of the baking tray.
5
Bake in the oven at 220 degrees for 12-15 minutes.
6
Allow to cool and once cold, cut in to rectangle portions of 10cm by 6cm. Add Nutella® on each piece and decorate with strawberry. Served with a glass of yogurt on the side