Moroccan Pie with Nutella®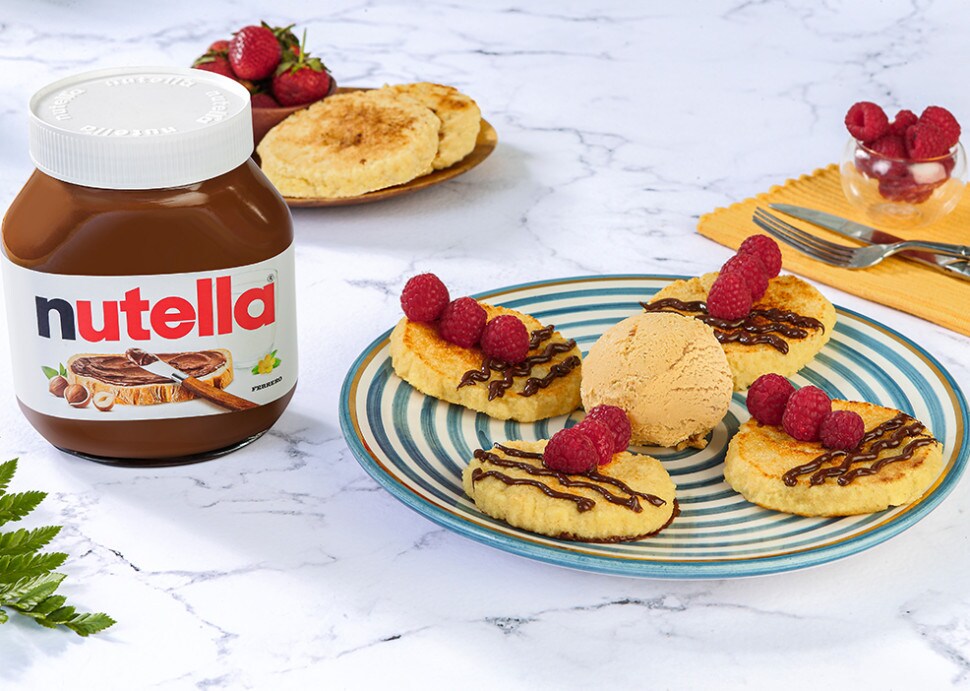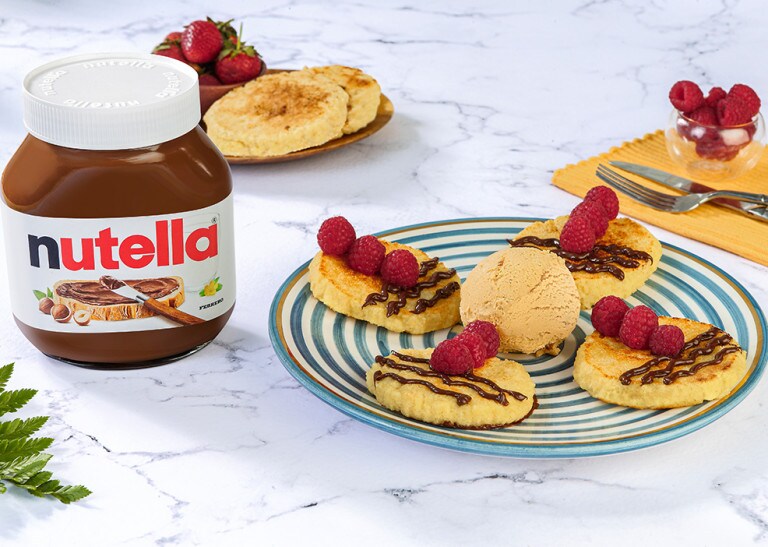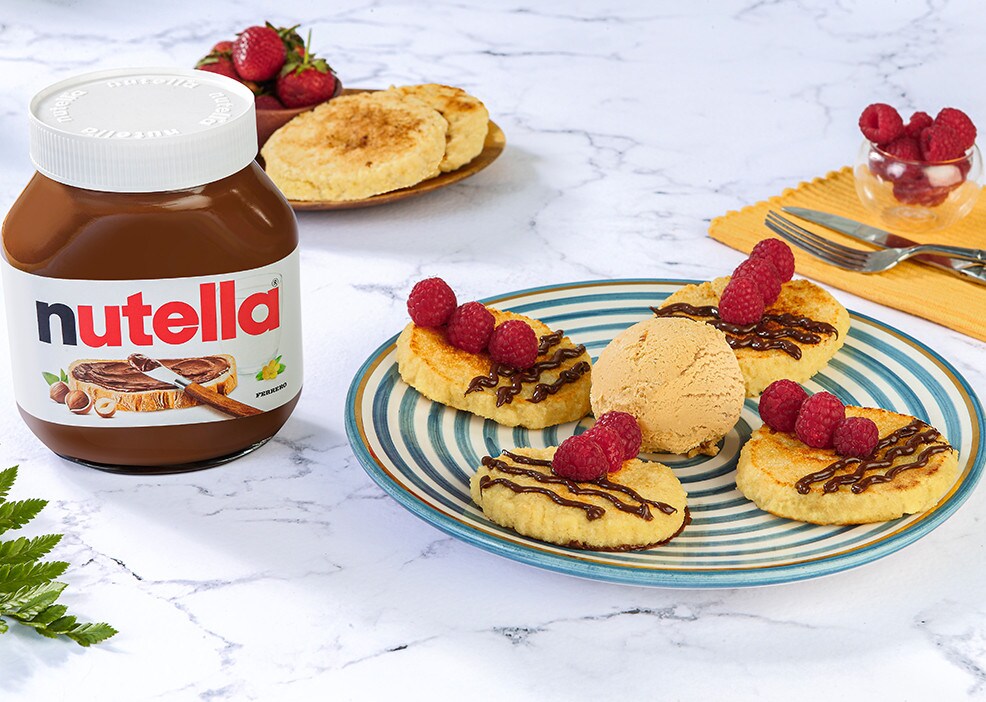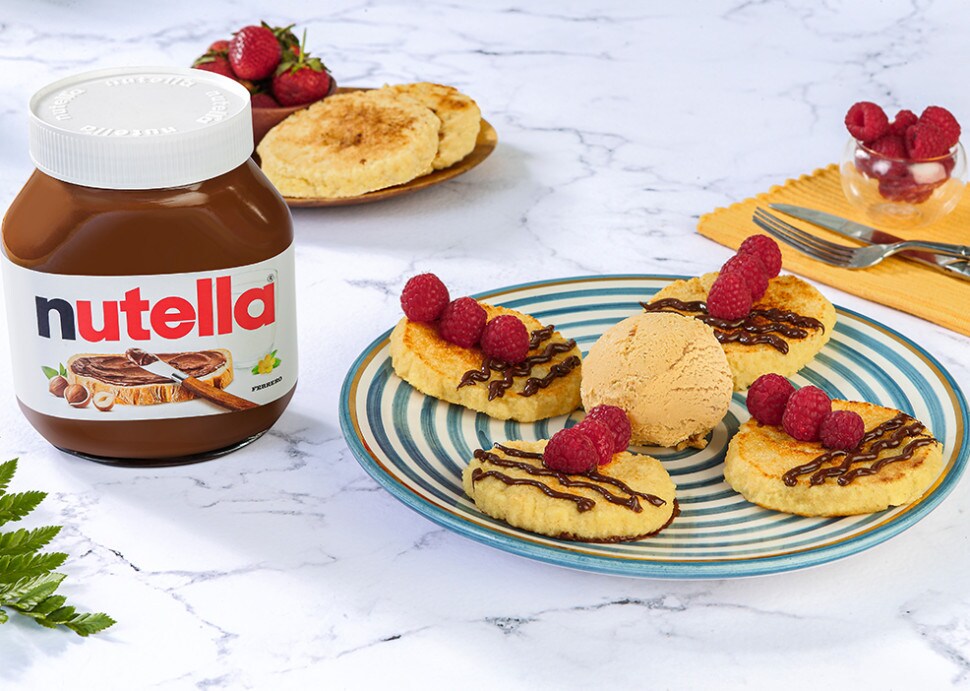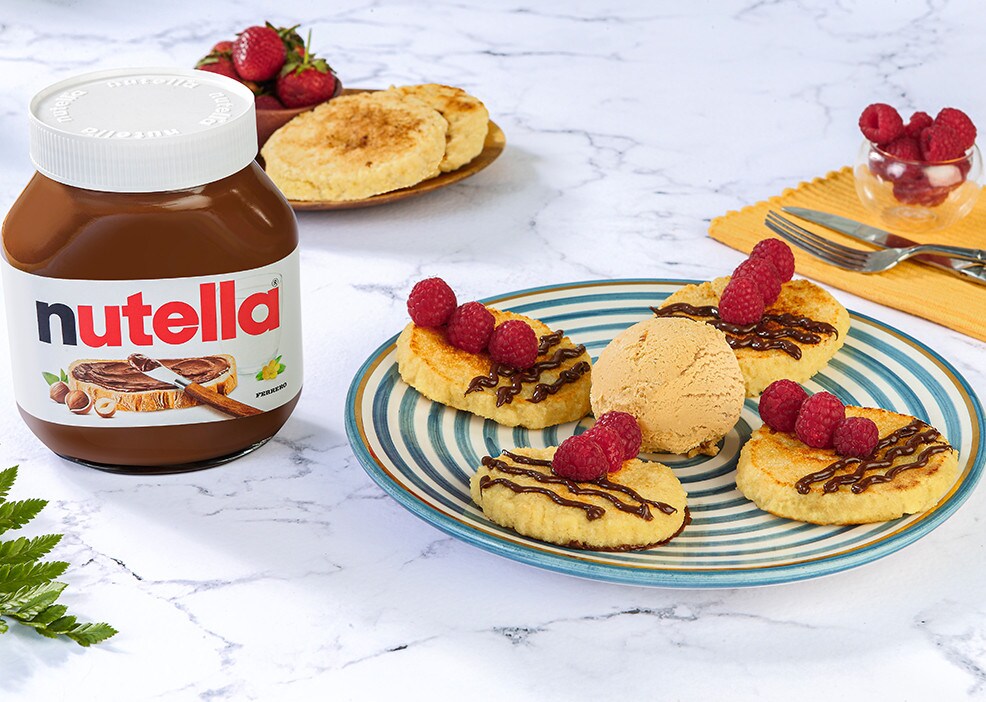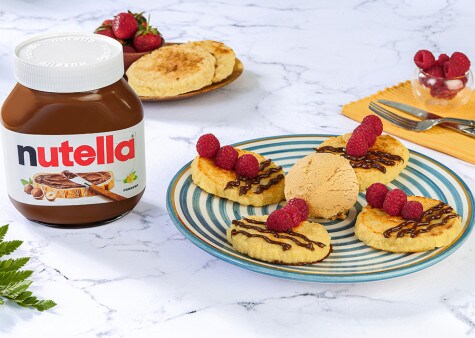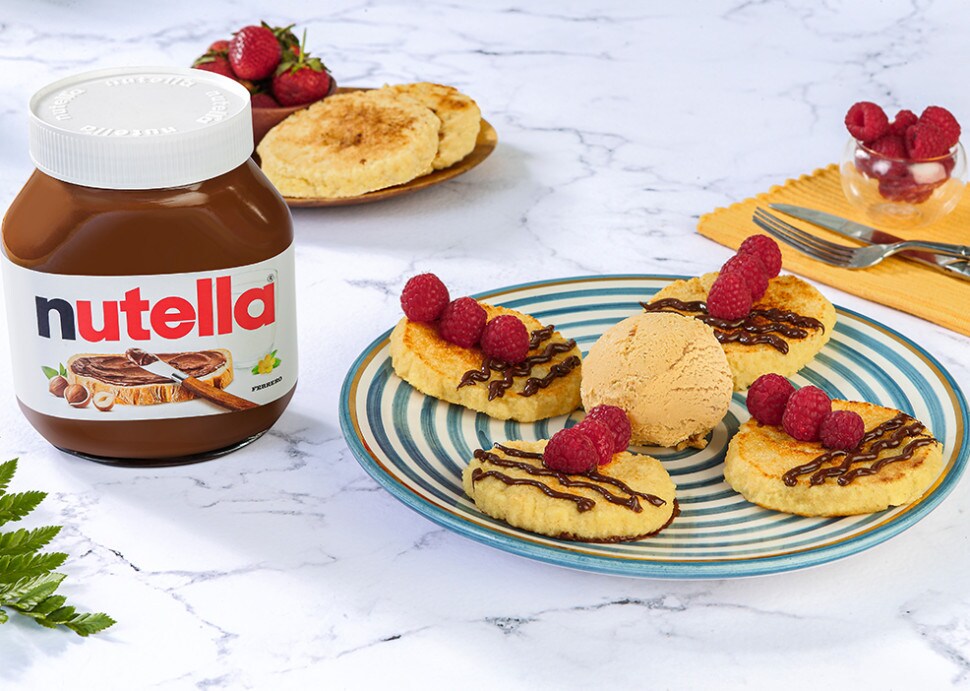 INGREDIENTS for 6-8 portions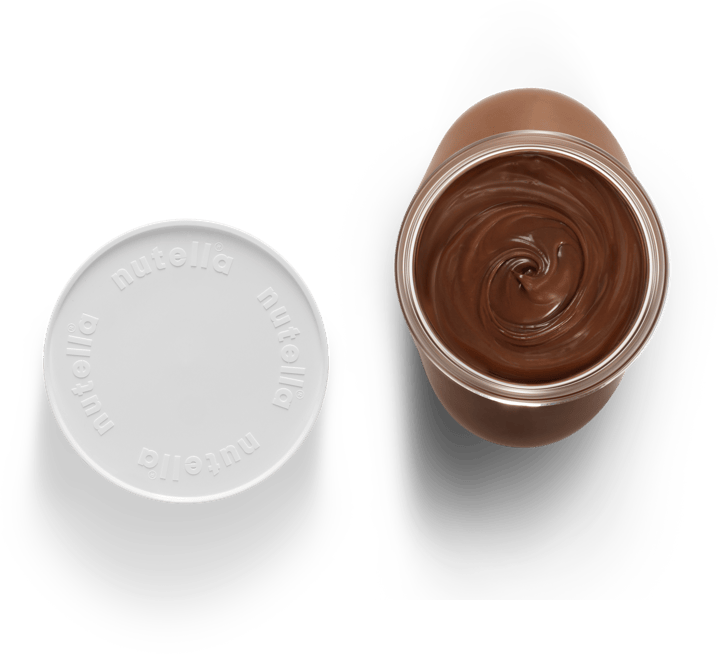 To prepare this delicious recipe, 15g of Nutella® per person is enough to enjoy!
METHOD
1
In a bowl, mix semoilna, baking powder, salt and oil. Use your hands to mix everything together until you get a crumbly/sandy like texture.
2
Slowly add the water and use your hand to make sure that the water is fully incorporated in to the dough.
3
Your dough should be wet and slightly sticky. Divide your dough in to 10 portions. Shape in to balls and roll in the semloina mixture. Heat a pan on medium to high heat and once your pan is hot, flatten your balls to a thickness of 3/4 inch.
4
Cook in the pan for 3 to 4 minutes on each side while continuously flipping every 40 seconds.
5
Pipe Nutella® on top of the pie, add 2-3 pcs of rasberry for decoration. Serve with vanilla ice cream on the side.