Oat Mini Pancake Cereal with Fruits & Nutella®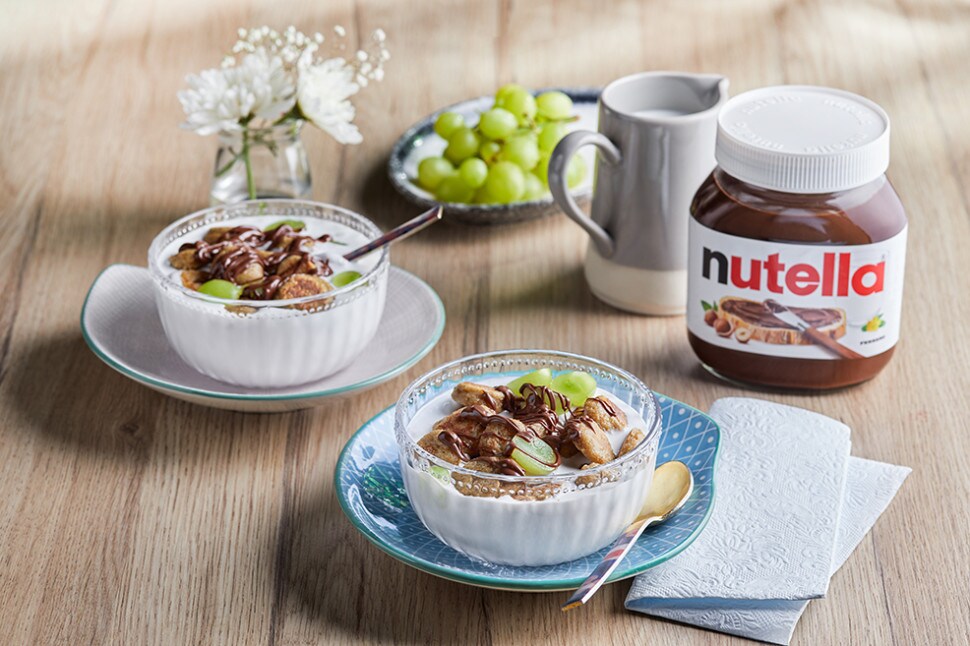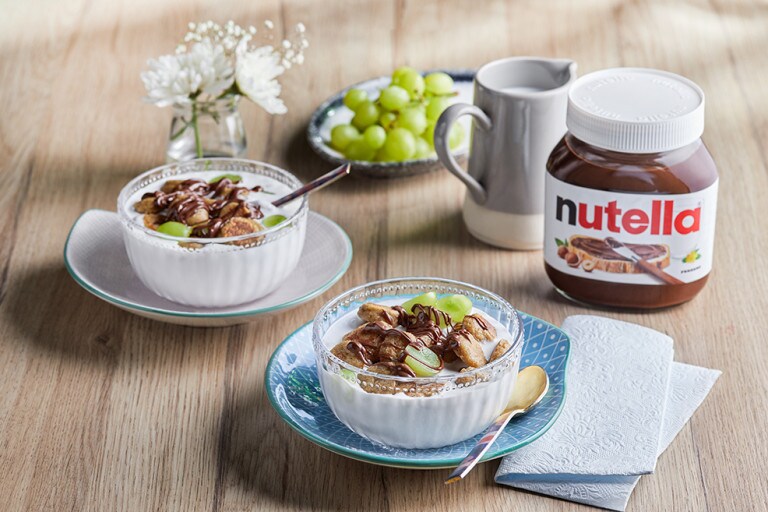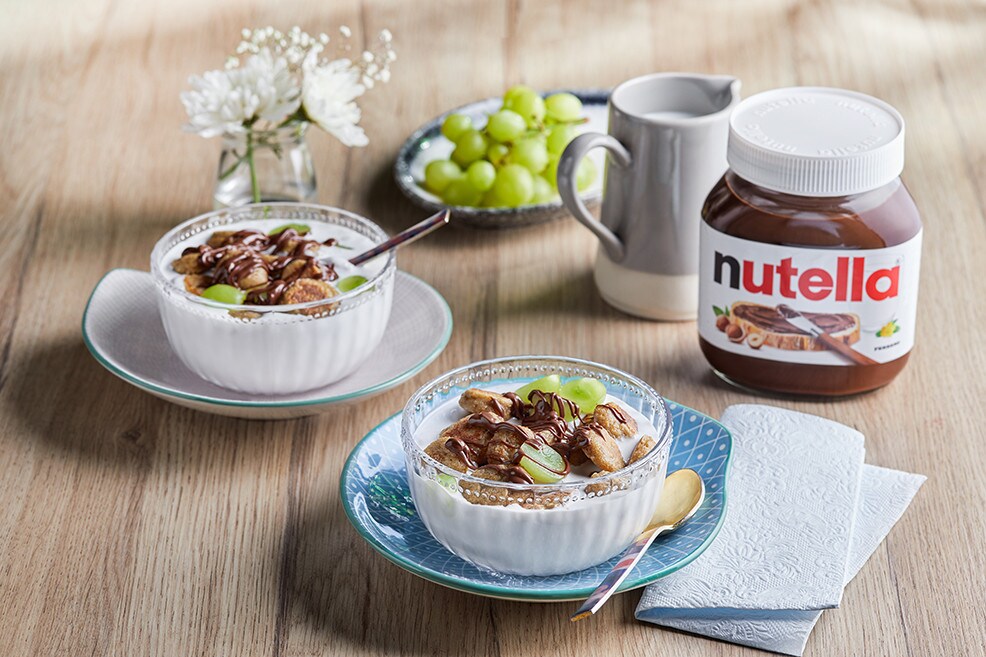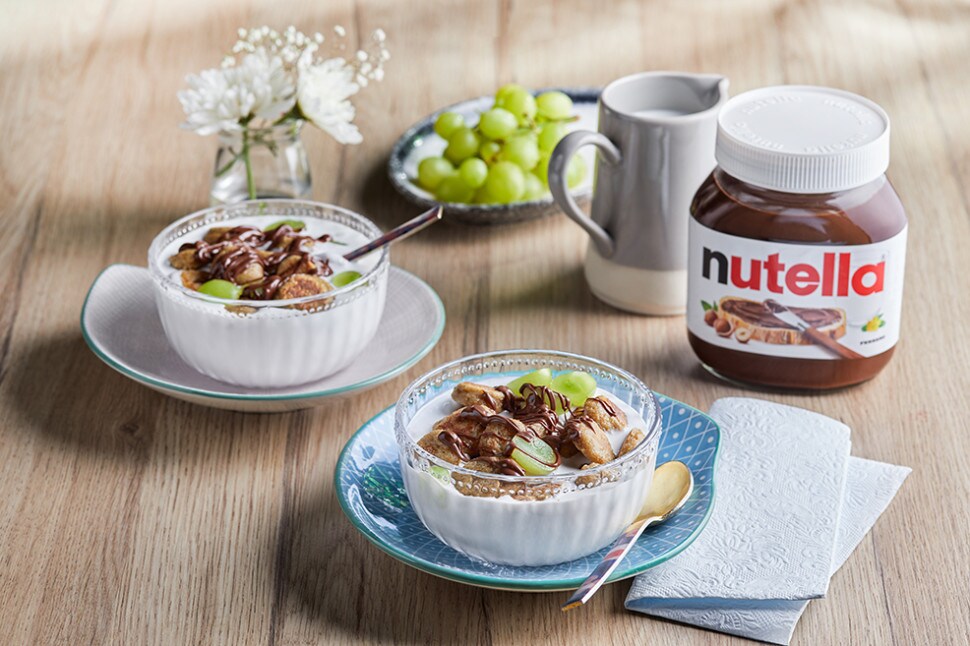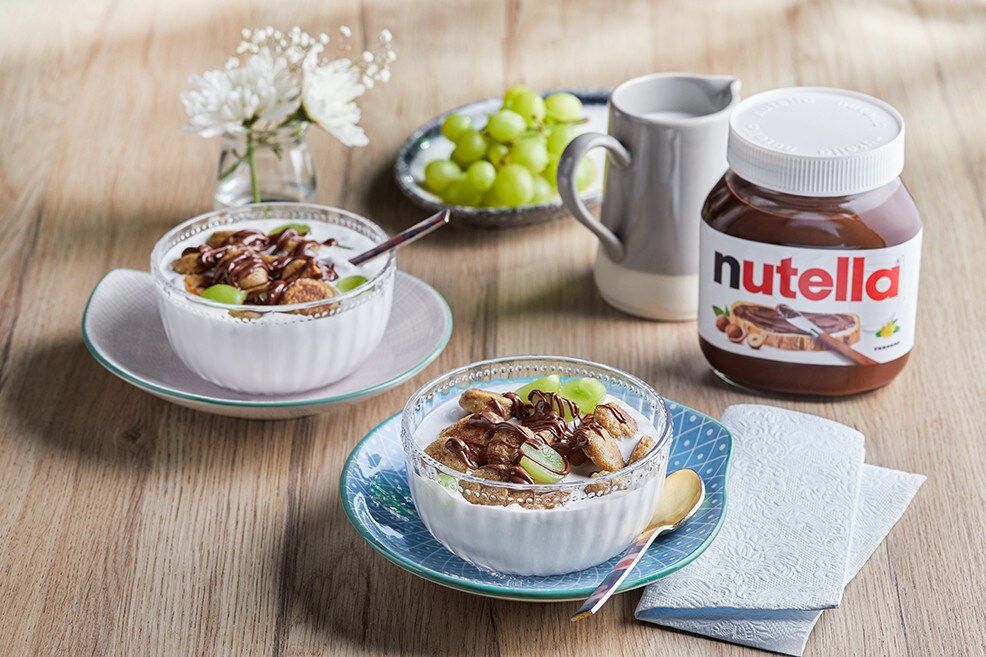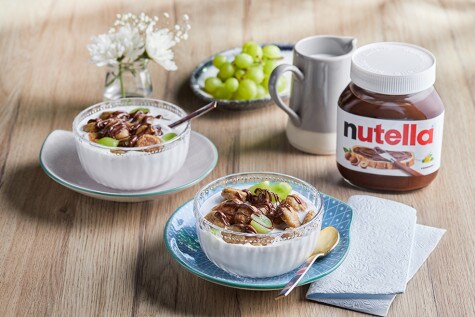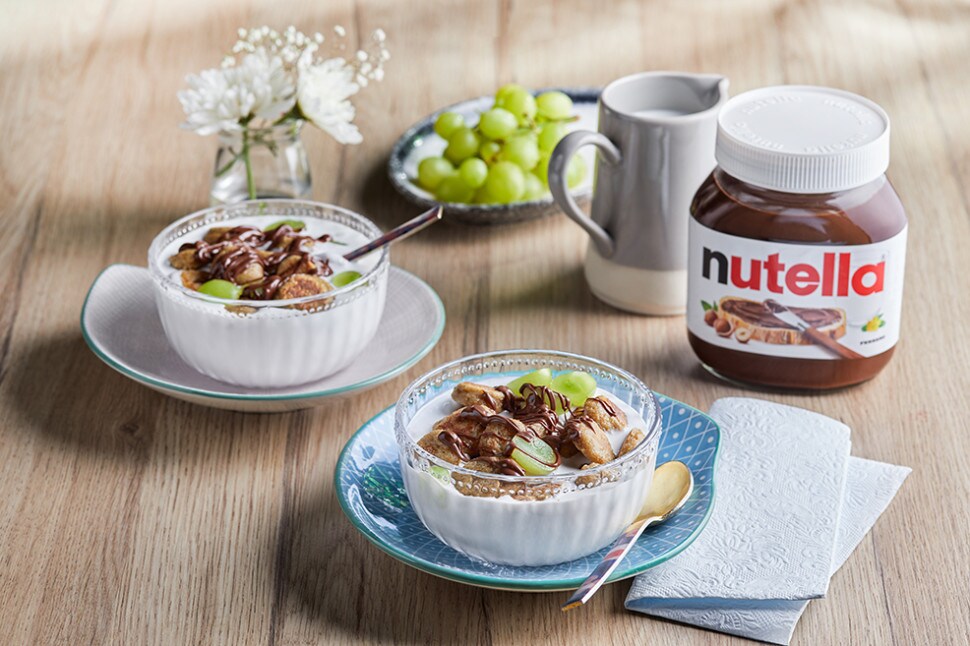 INGREDIENTS for 2 portions
3g teaspoon baking powder
2.5ml teaspoon vanilla extract
100g green & red grapes (or mixed berries)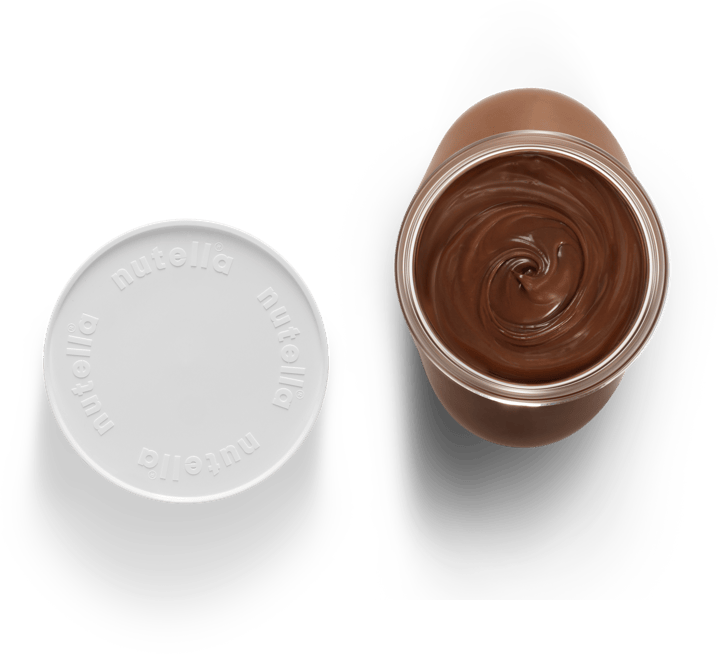 To prepare this delicious recipe, 15g of Nutella® per person is enough to enjoy!
METHOD
In a small blender, add oats, egg, milk, baking powder, vanilla and salt.
Pulse until you achieve a thick creamy batter.
Transfer into a piping bag and leave to rest for 10 minutes.
In the meantime, slice the grapes into quarters and set aside.
Brush a non-stick pan with oil and place it on medium heat.
Use scissors to make the smallest possible opening in the piping bag.Carefully pipe mini-pancakes on the hot pan.
Sake the pan a few seconds later, if the mini pancakes move, start to carefully flip them on the other side.
Repeat the process with the full quantity, making sure not to overcrowd the pan to avoid the pancakes sticking together.
Divide the cereal pancakes over two bowls. Add quartered grapes and drizzle with Nutella®.