Semolina Pancakes with Nutella®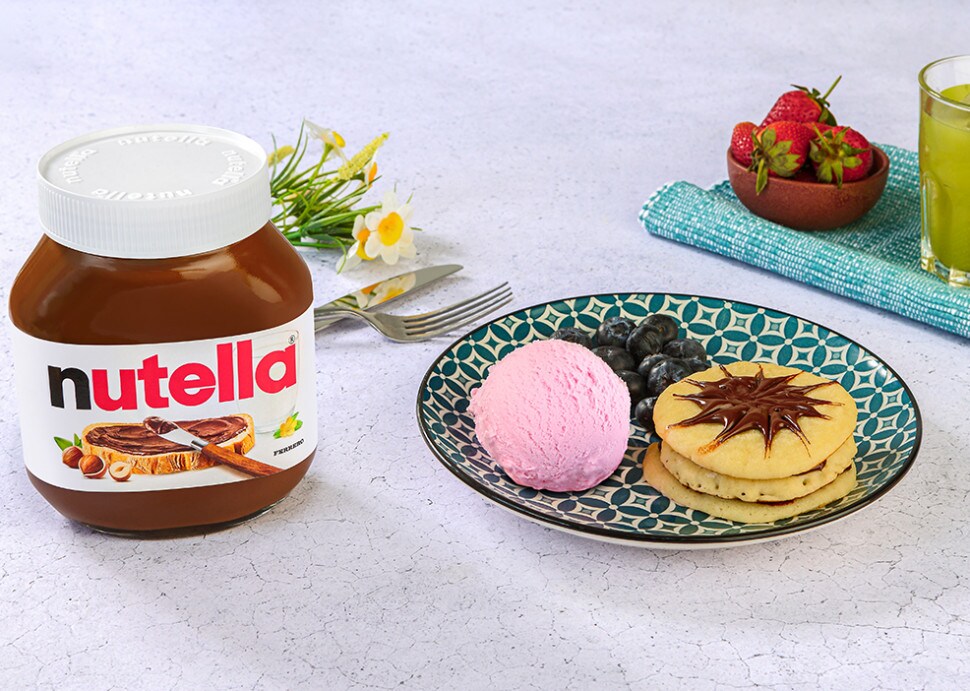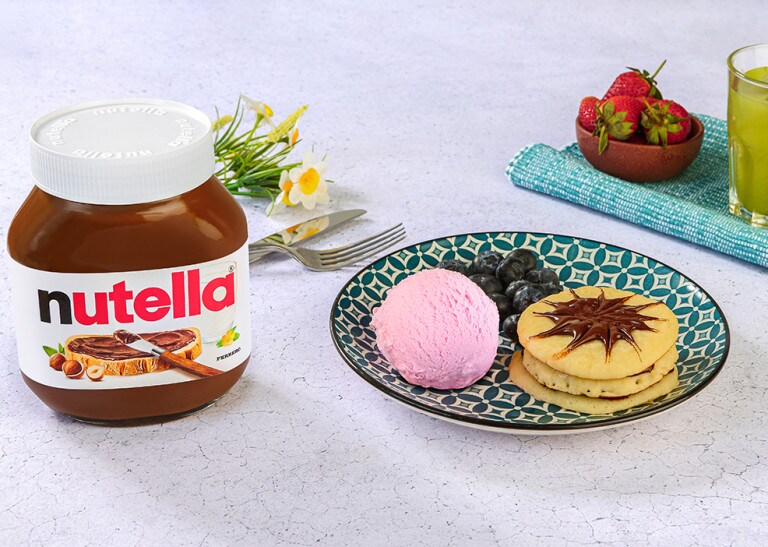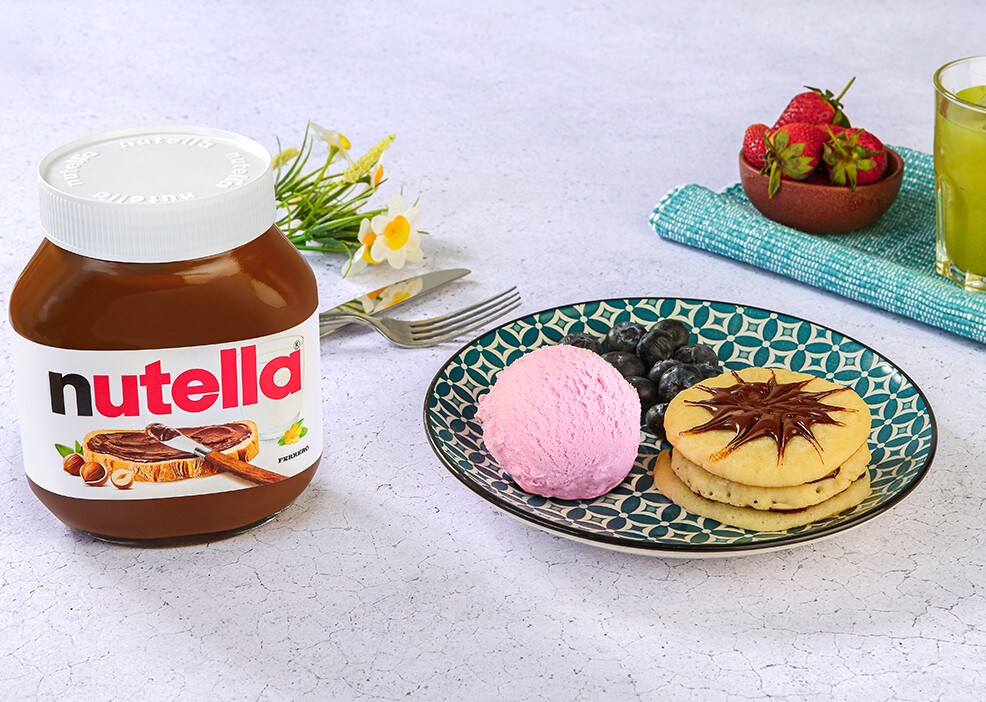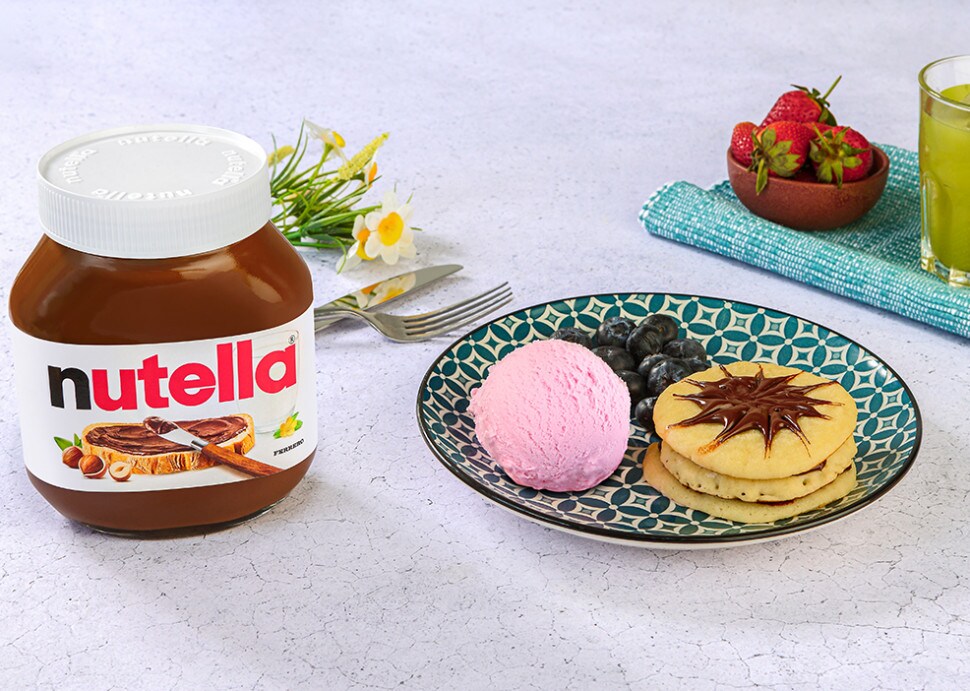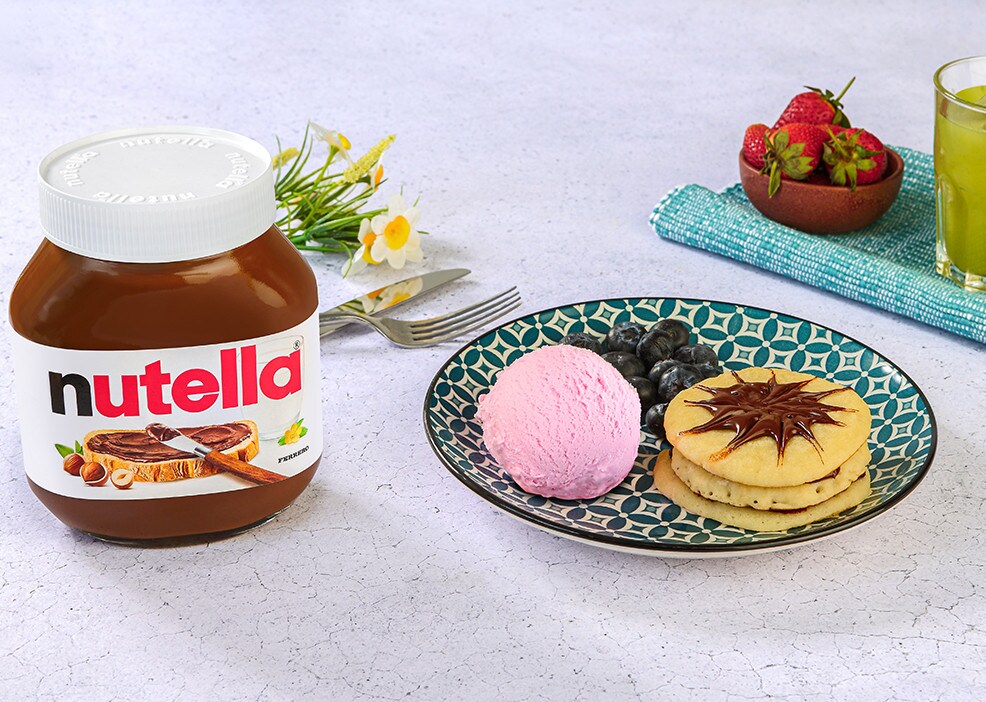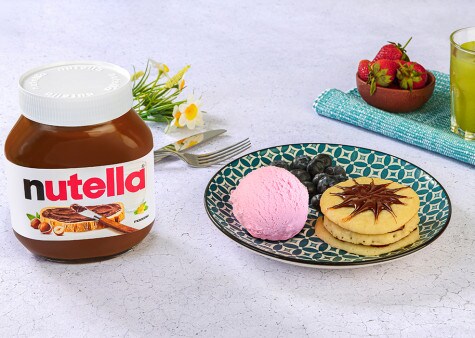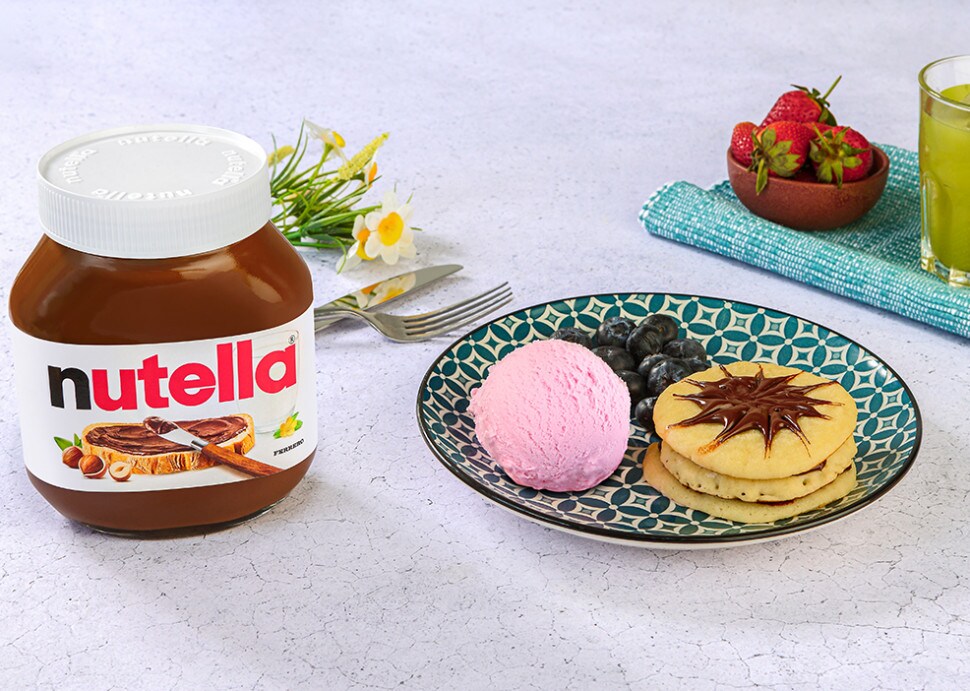 INGREDIENTS for 8-10 portions
100g strawberry ice cream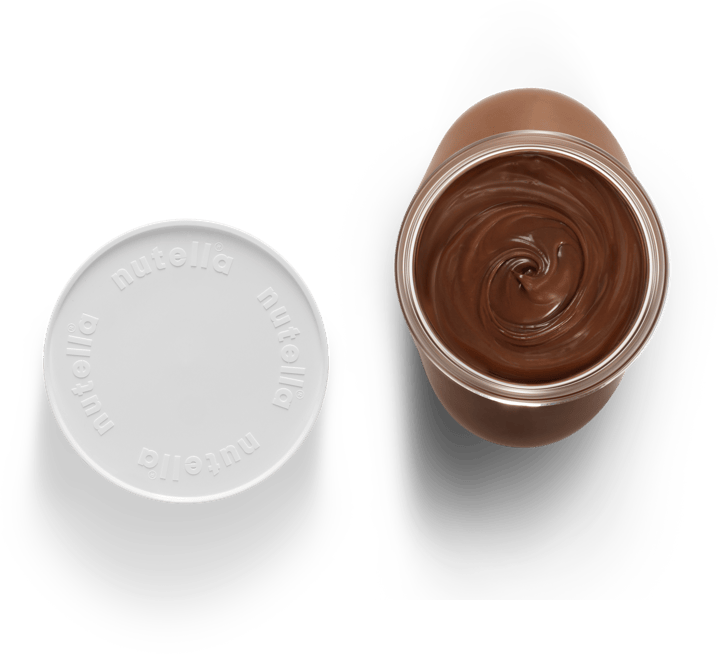 To prepare this delicious recipe, 15g of Nutella® per person is enough to enjoy!
METHOD
1
In a bowl, put semolina, flour, sugar, yeast and salt. Add the warm water and mix with an electric whisk until there are no lumps and the batter is smooth. Add the baking powder, mix again and let it rest for 30 minutes to allow yeast to proof. Once done, mix again for a few seconds.
2
Grease a non-stick pan and place it over a medium to high heat. Let the pan be very hot for best results.
3
Place a small amount of batter in the hot pan and cook the pancake until it is dry and you cannot see the batter. As soon as you place the batter in the pan, it takes about a minute to cook. Remove the pancake from the pan and repeat until your batter has finished.
4
Pipe the Nutella on the pancake. Place another pancake on top and decorate with Nutella®, blueberry and strawberry ice cream.