Espresso Granola Cups
The perfect shot of Espresso makes these delicious Granola cups extra special.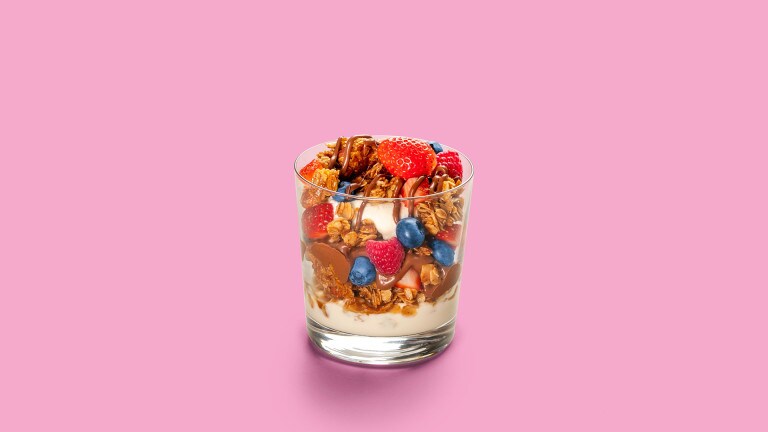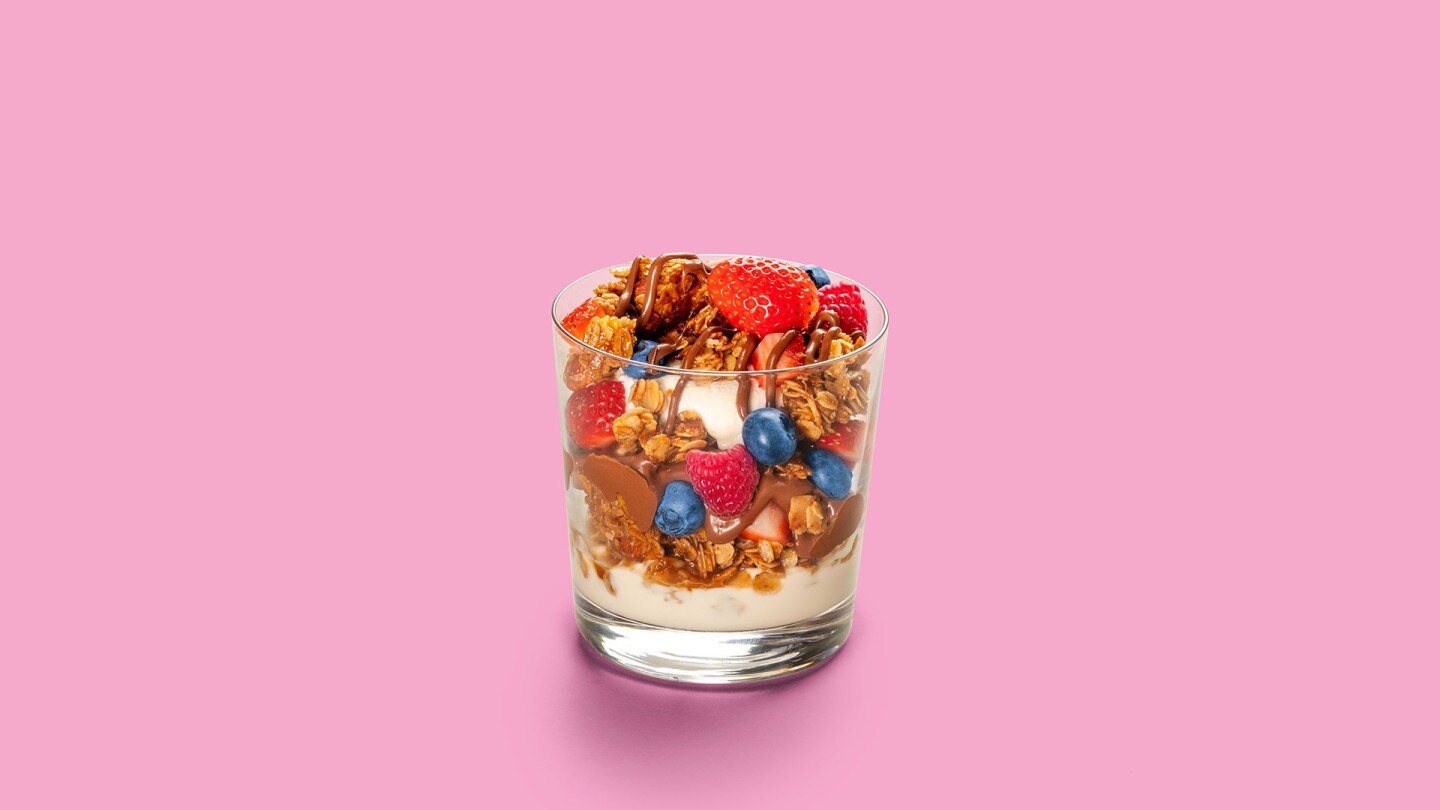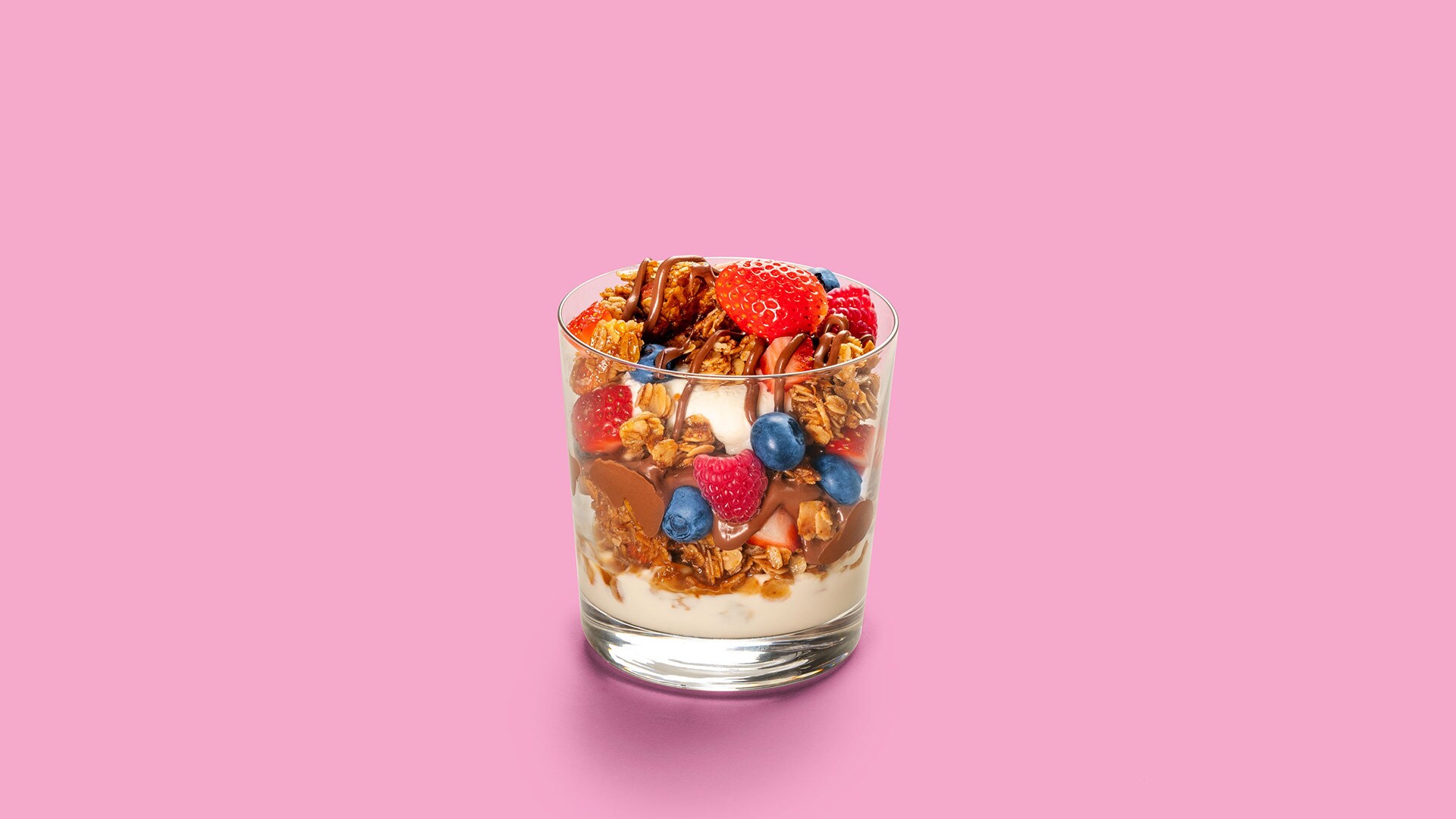 INGREDIENTS for 2 portions
Reduced-fat vanilla Greek yoghurt, to serve
Strawberries, raspberries and blueberries, to serve
15g (1 tbsp) Nutella® per portion, to serve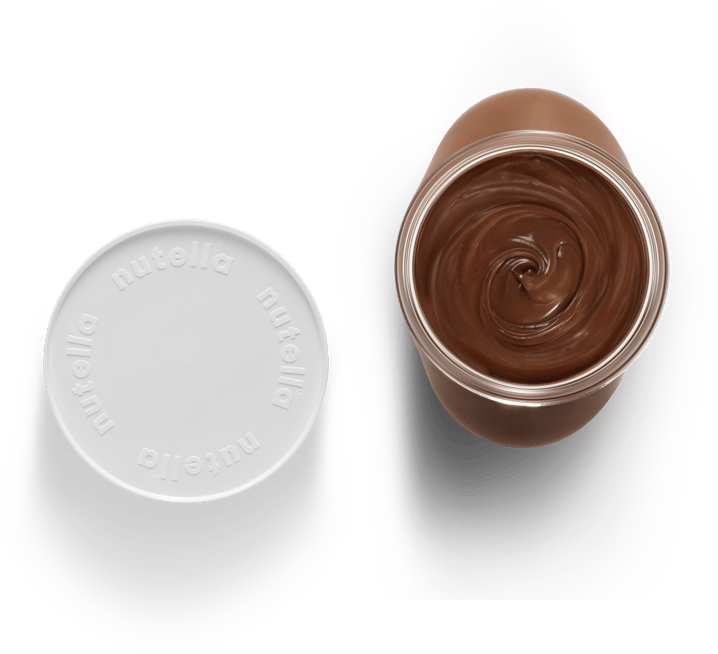 To prepare this delicious recipe, 15g of Nutella® per person is enough to enjoy!
METHOD
Combine the maple syrup, coconut oil, oats, coconut flakes, almonds, malt powder, coffee and salt in a large bowl and mix until well combined.
Spoon onto a large tray lined with baking paper. Bake 30-35 mins, stirring occasionally, or until crisp and golden. Remove from oven and allow to cool completely.
To serve, layer granola with vanilla Greek yoghurt and berries between two glasses. Drizzle each with 15g (1 tbsp) Nutella® to serve.
Proud of your baking progress? We are, too! 
Share a pic (and the recipe) ​ with the hashtag #nutellarecipe on social media. ​We'll love to see the worldwide web getting a little sweeter <3