Breakfast Roll-Ups with Nutella®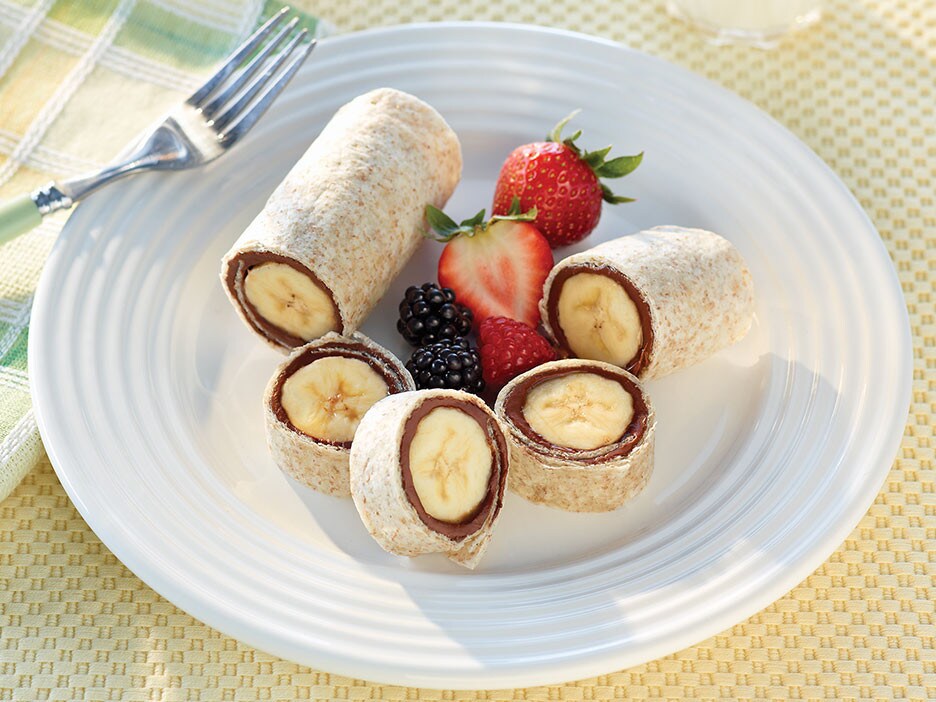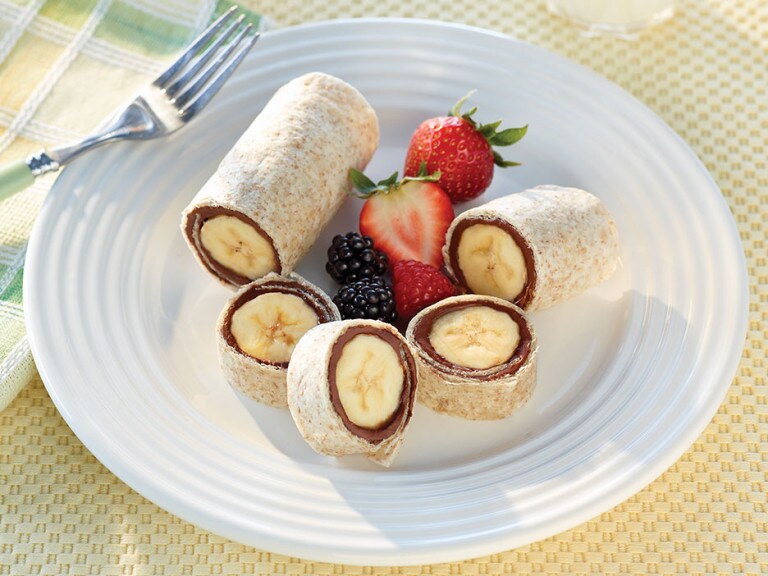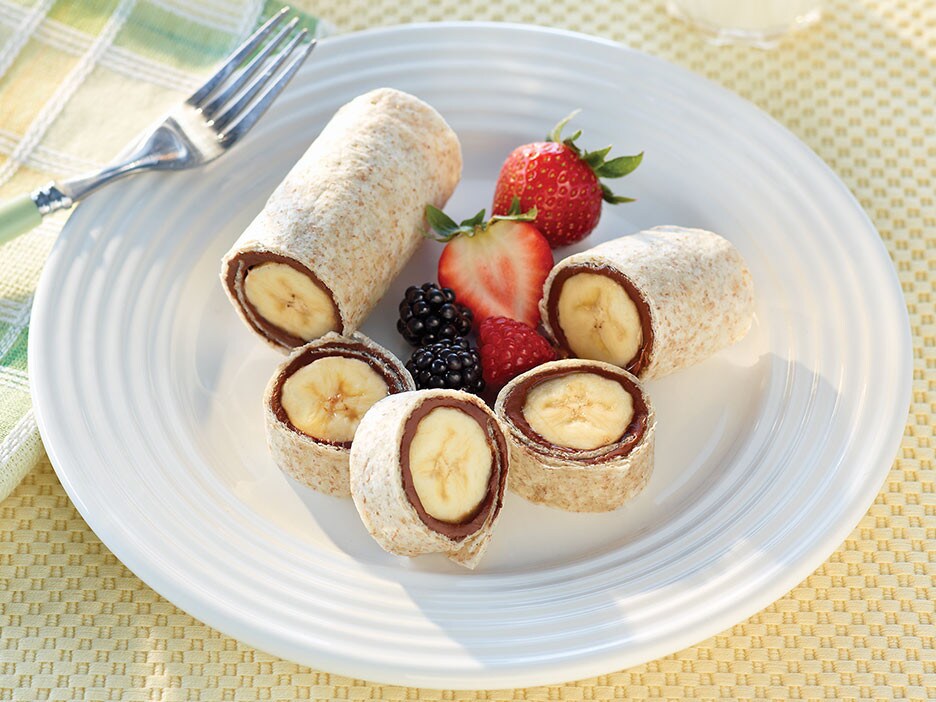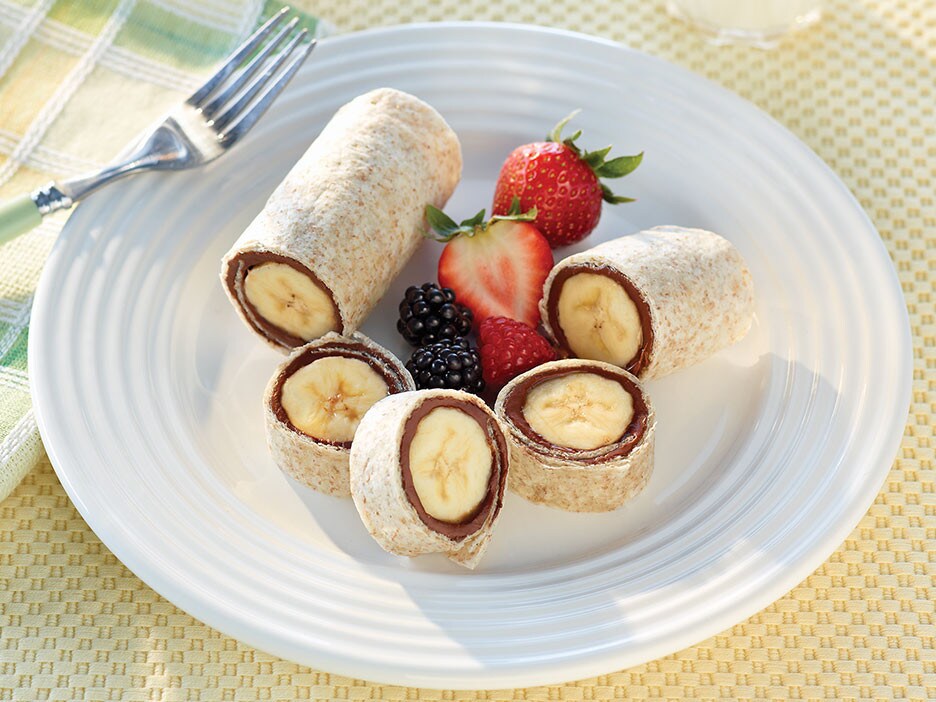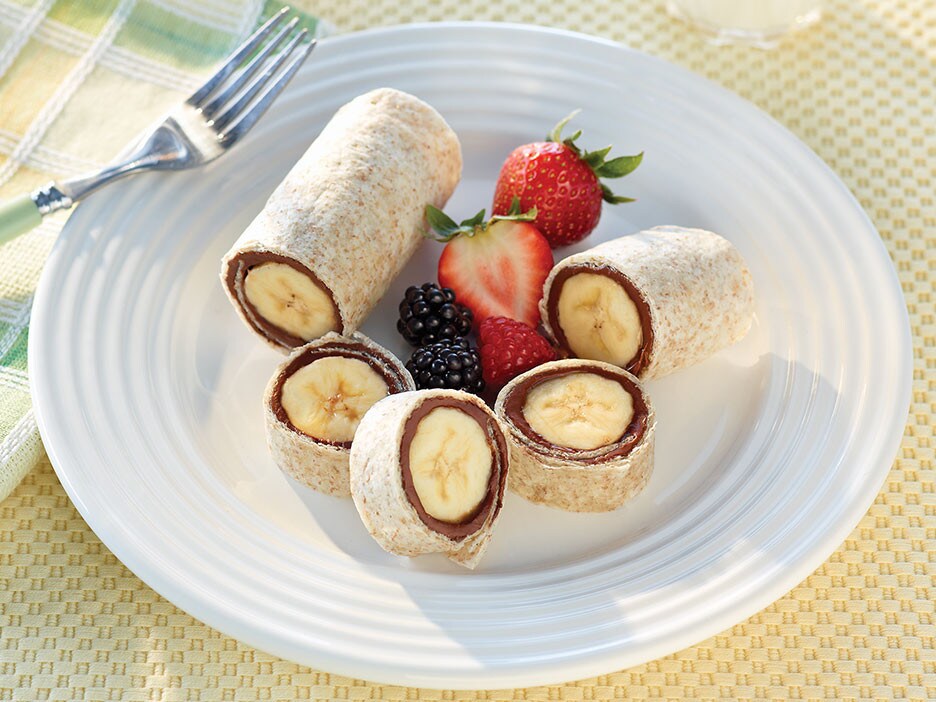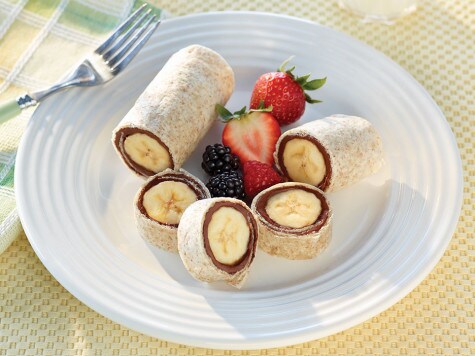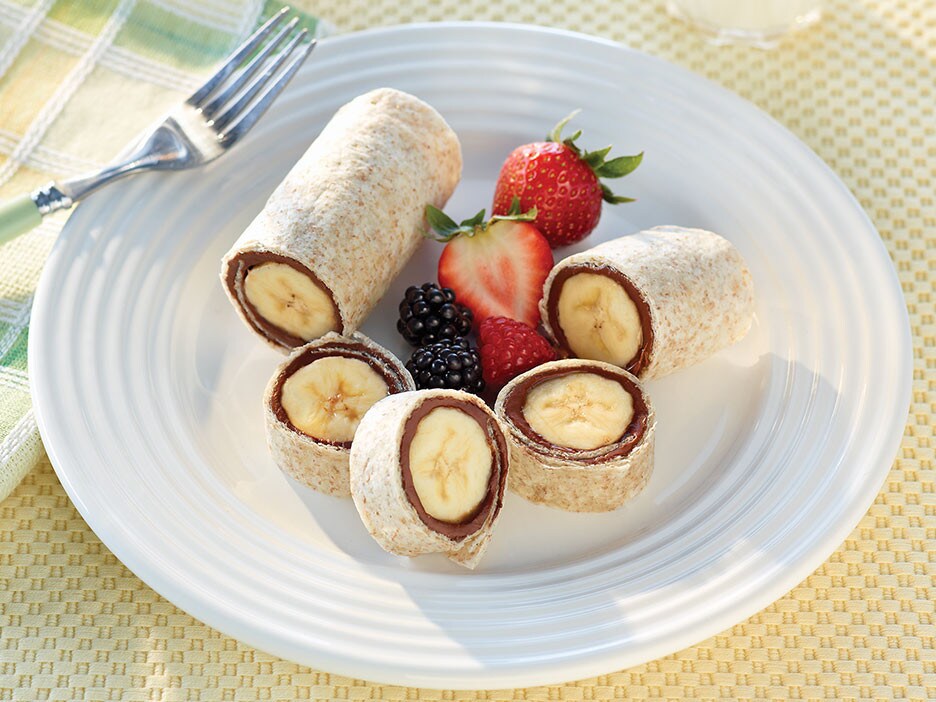 INGREDIENTS for 1 portion
1 6-7 inch whole grain tortilla
1 tbsp. Nutella® hazelnut spread
To prepare this delicious recipe, 15g of Nutella® per person is enough to enjoy!
METHOD
STEP 1
Spread Nutella® evenly on tortilla wrap.
STEP 2
Place peeled banana on one edge of the tortilla. Wrap the tortilla around the banana by rolling it from one side to the other.
Step 3
Cut into 1 inch thick sections to make several rolls. Serve with a glass of milk for a complete breakfast.