Barfi with Nutella®
This milk-based dessert is found in every home celebrating Diwali, and now, this Nutella® fusion version we've created could be too!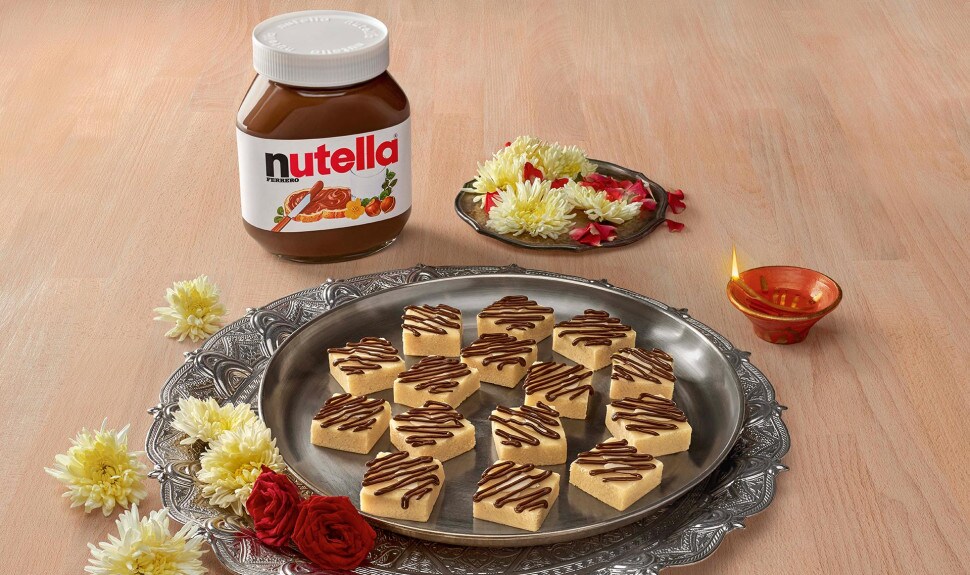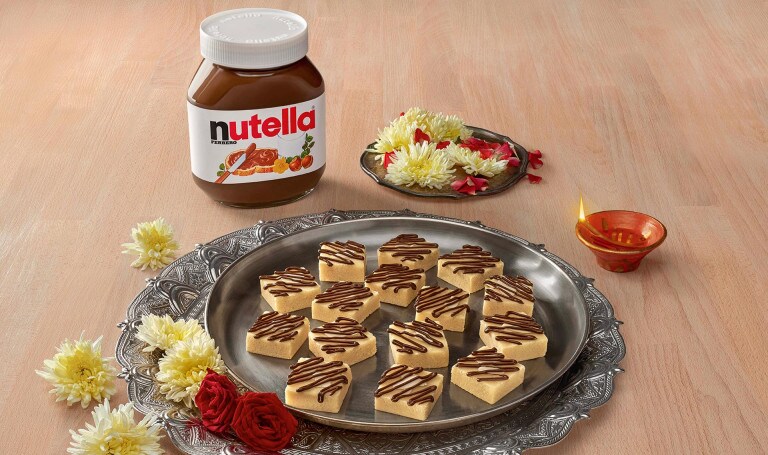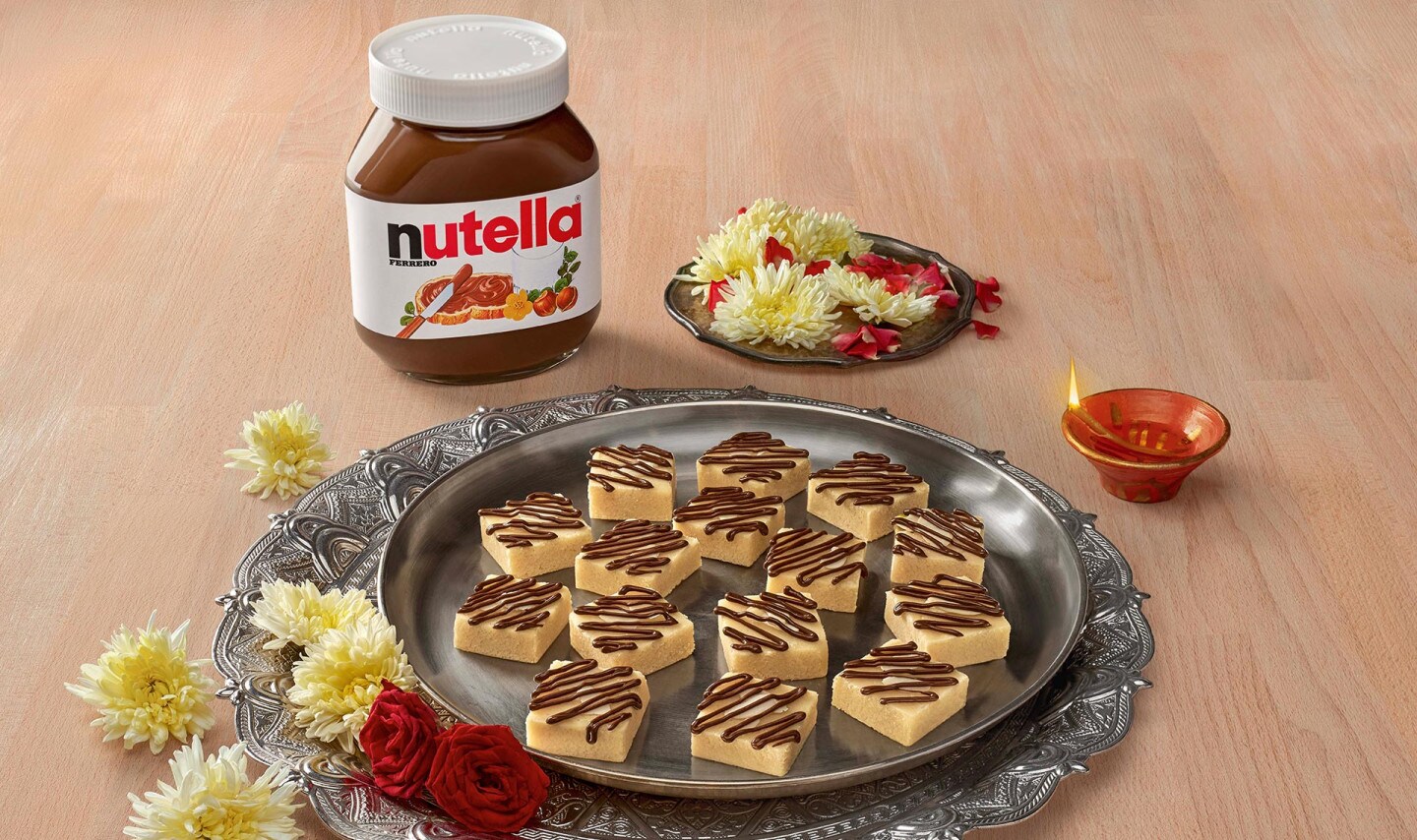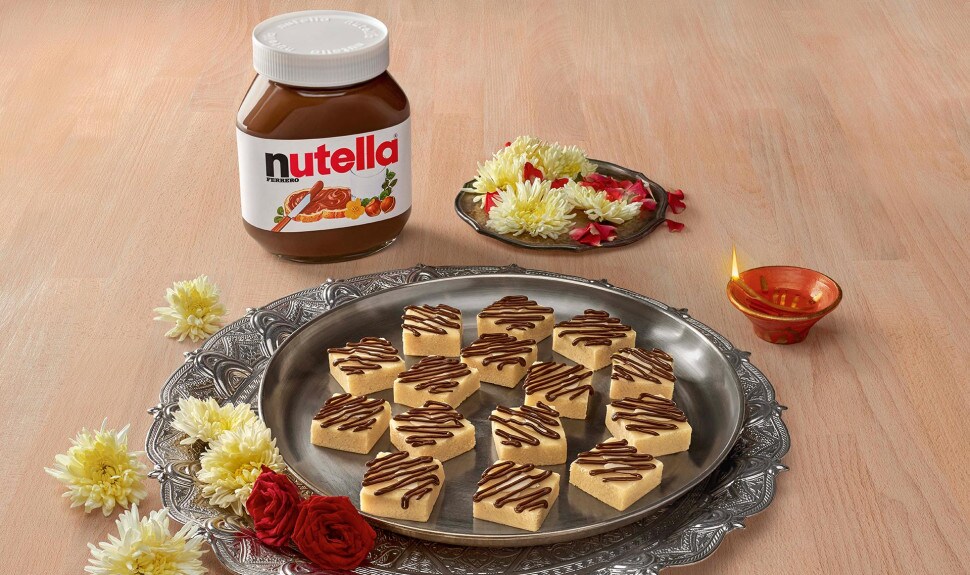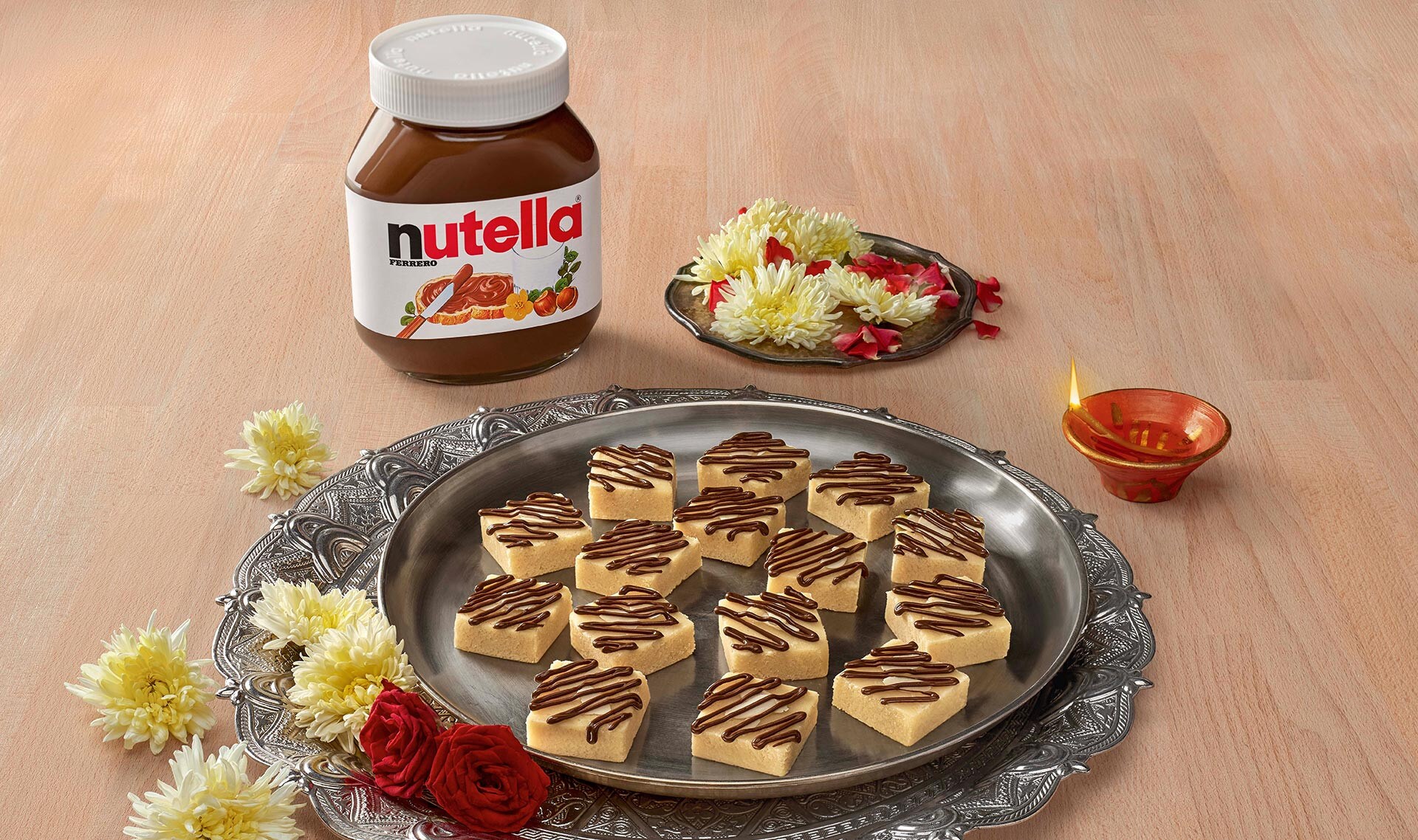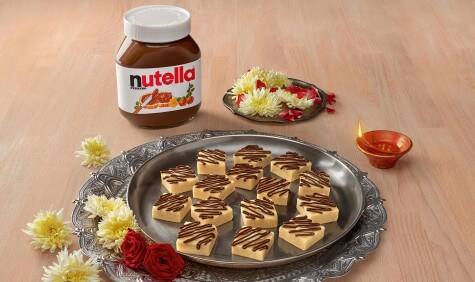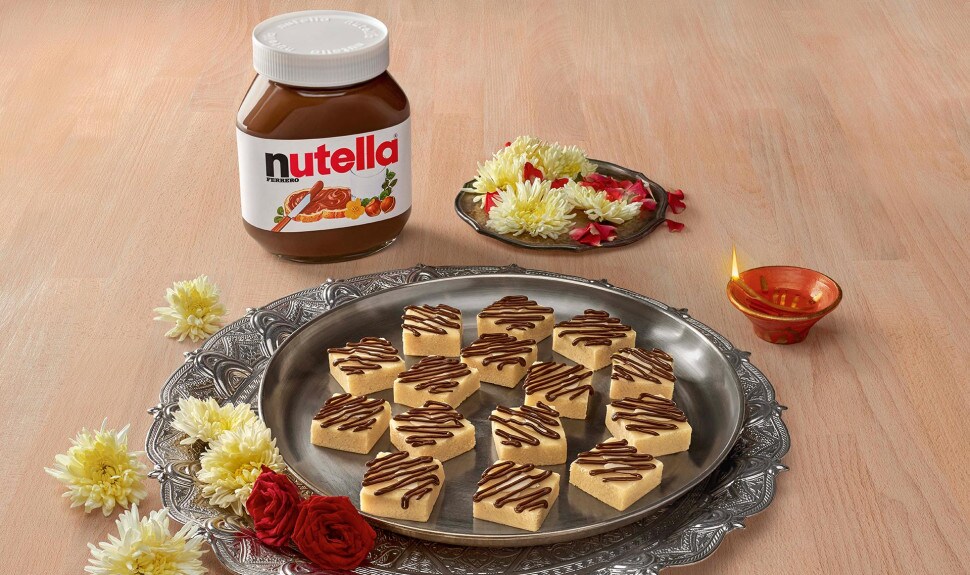 Servings - 15
Ingredients
1/2 Cup Slithered almonds
225g Nutella® (15g per serving)
To prepare this delicious recipe, 15g of Nutella® per person is enough to enjoy!
METHOD
STEP 1
In a pan heat milk and ghee. Once hot, reduce heat and slowly add the milk powder, mixing well to avoid any lumps.
Add the sugar and stir continuously till it comes together. The sugar will begin to dissolve. Keep mixing to ensure smooth consistency.
In about 10 minutes, the mixture will thicken and finally form a dough.
Transfer the dough to a square tin lined with parchment paper or ghee. Smooth the top and add almonds, allow to cool.
Using a sharp knife cut squares and decorate with Nutella®.
Share the recipe with the hashtag #nutellarecipe