Coconut Barfi with Nutella®
Love coconut barfi during Diwali? Then you have to try our Nutella®-based recipe!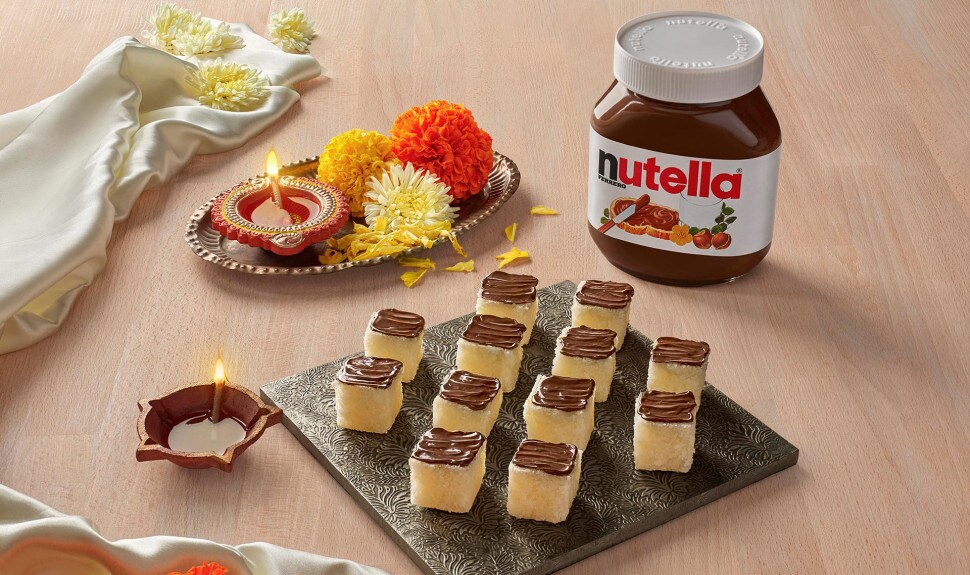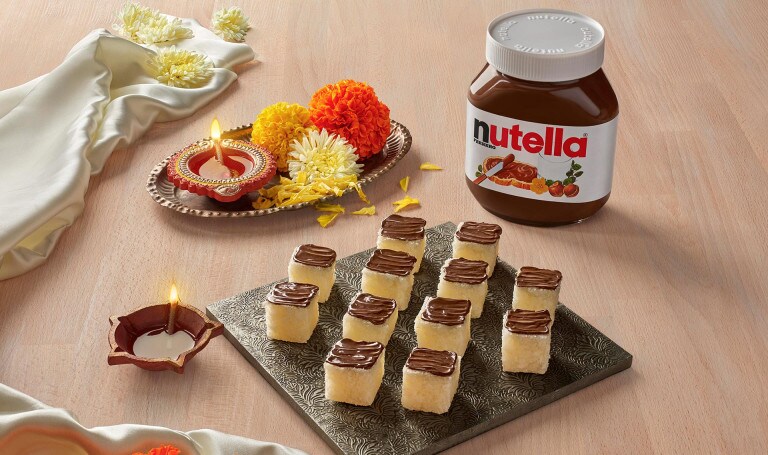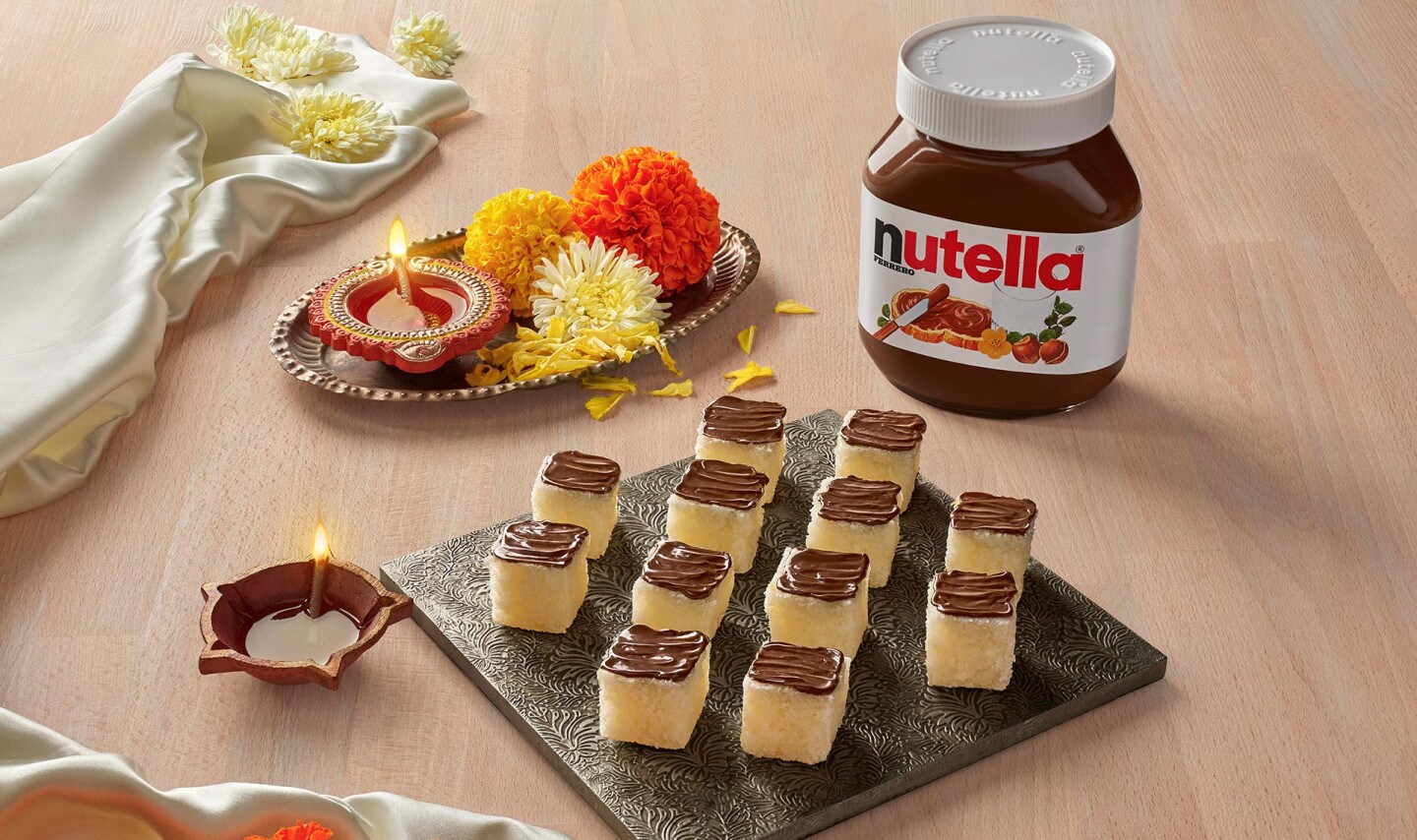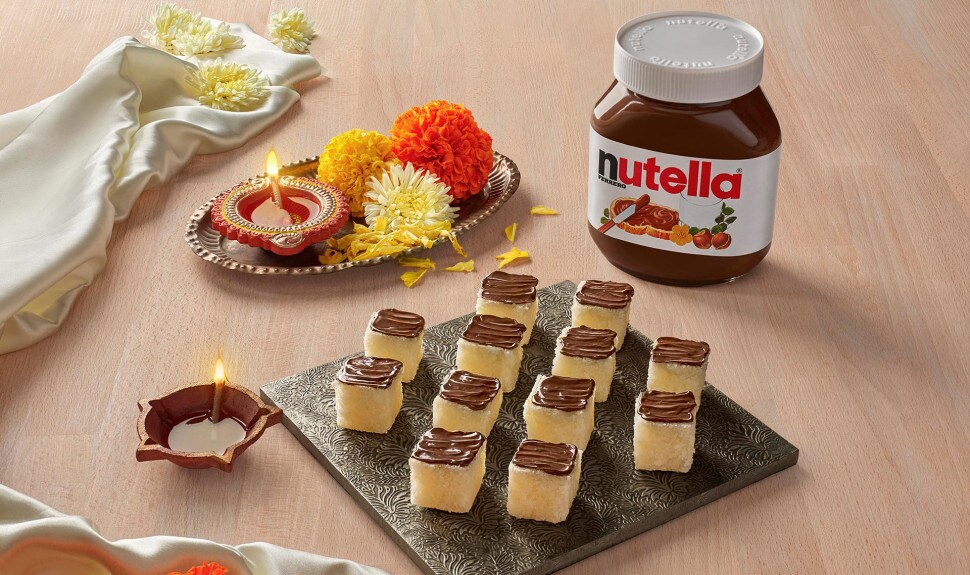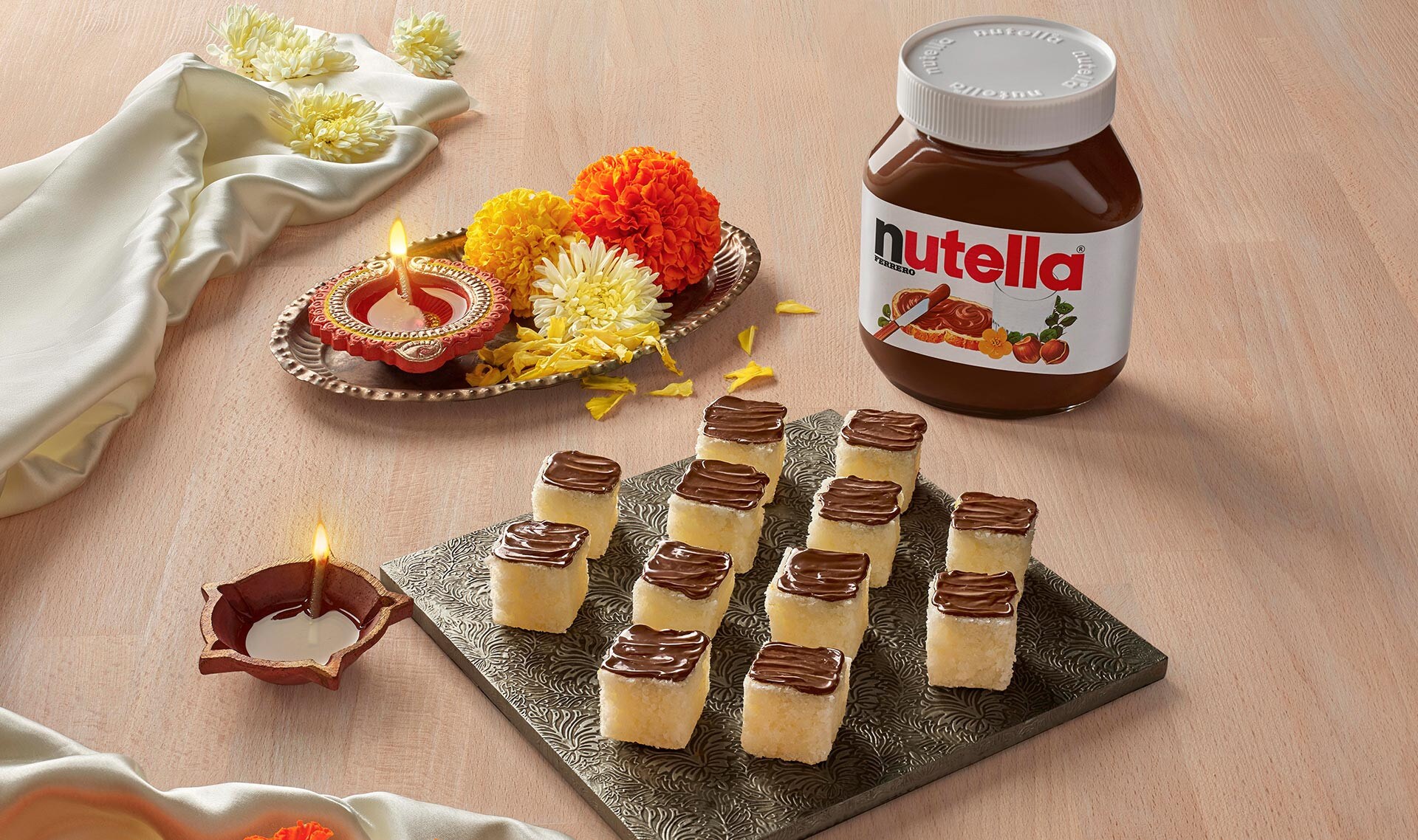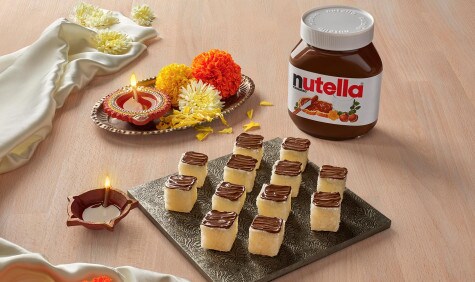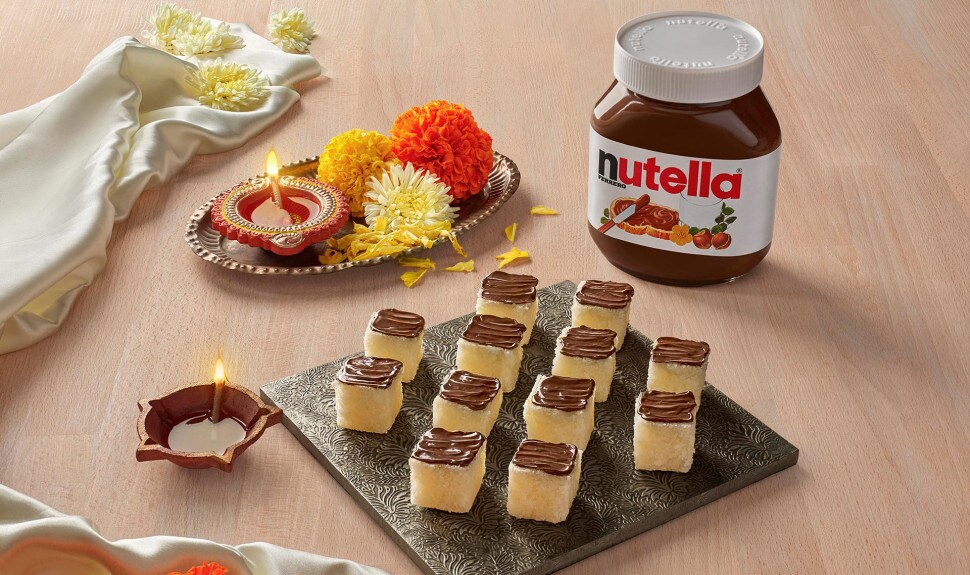 Servings - 12
Ingredients
3 Cups Coconut - fresh or dry, grated
2 Tablespoons Cooking Cream
180g Nutella® (15g per serving)
To prepare this delicious recipe, 15g of Nutella® per person is enough to enjoy!
METHOD
Mix the coconut (reserving a little for garnish), sugar and milk in a large pan.
Heat the mixture, stirring well until sugar dissolves completely, keep stirring till the mixture starts to thicken, this will take around 10 minutes.
Add the cream and continue to cook stirring continuously.
Continue cooking for 20 - 25 minutes, the mix should start to hold shape.
Add ¼ tsp cardamom powder and mix well.
Transfer the prepared dough into a greased tin lined with baking paper.
Allow to cool for 10 minutes, allowing it to set but still warm.
Remove from the tin and cut into pieces and allow to fully cool.
Decorate with Nutella® and grated coconut.
Share the recipe with the hashtag #nutellarecipe