Doodh Peda with Nutella®
Sweetened milk, paneer and Nutella® is our dream concoction for Doodh Peda during Diwali!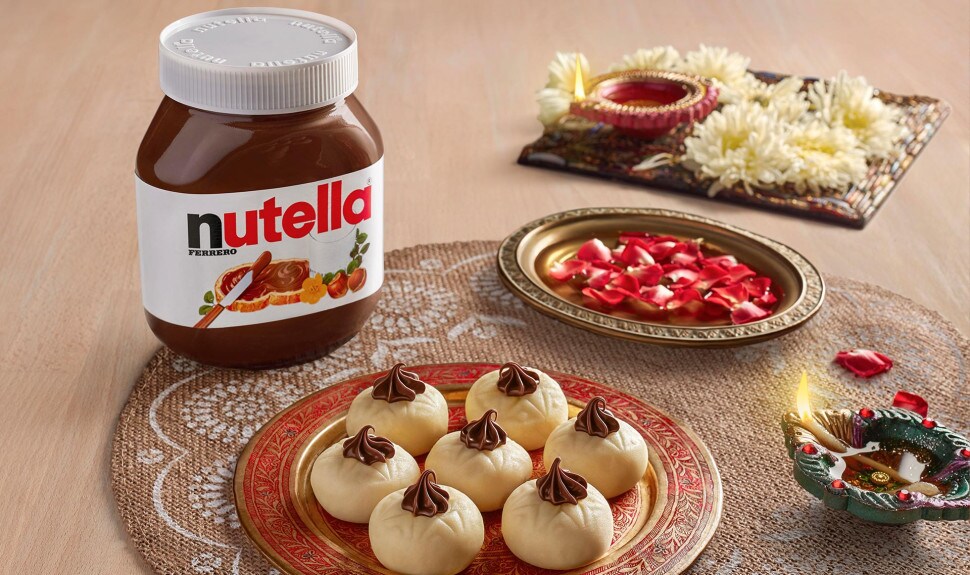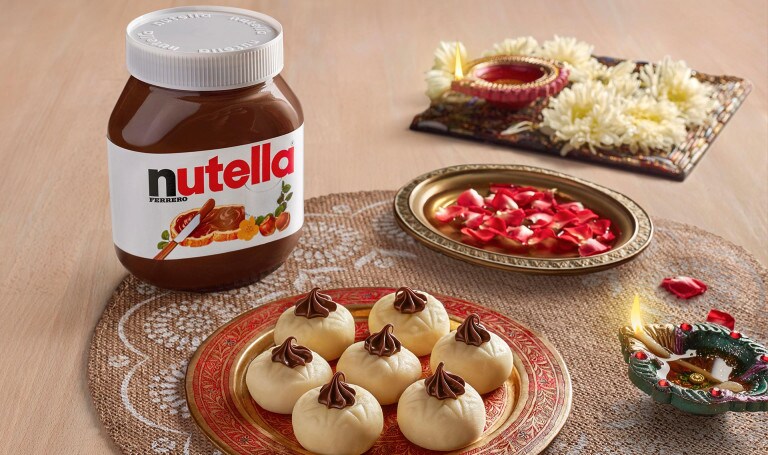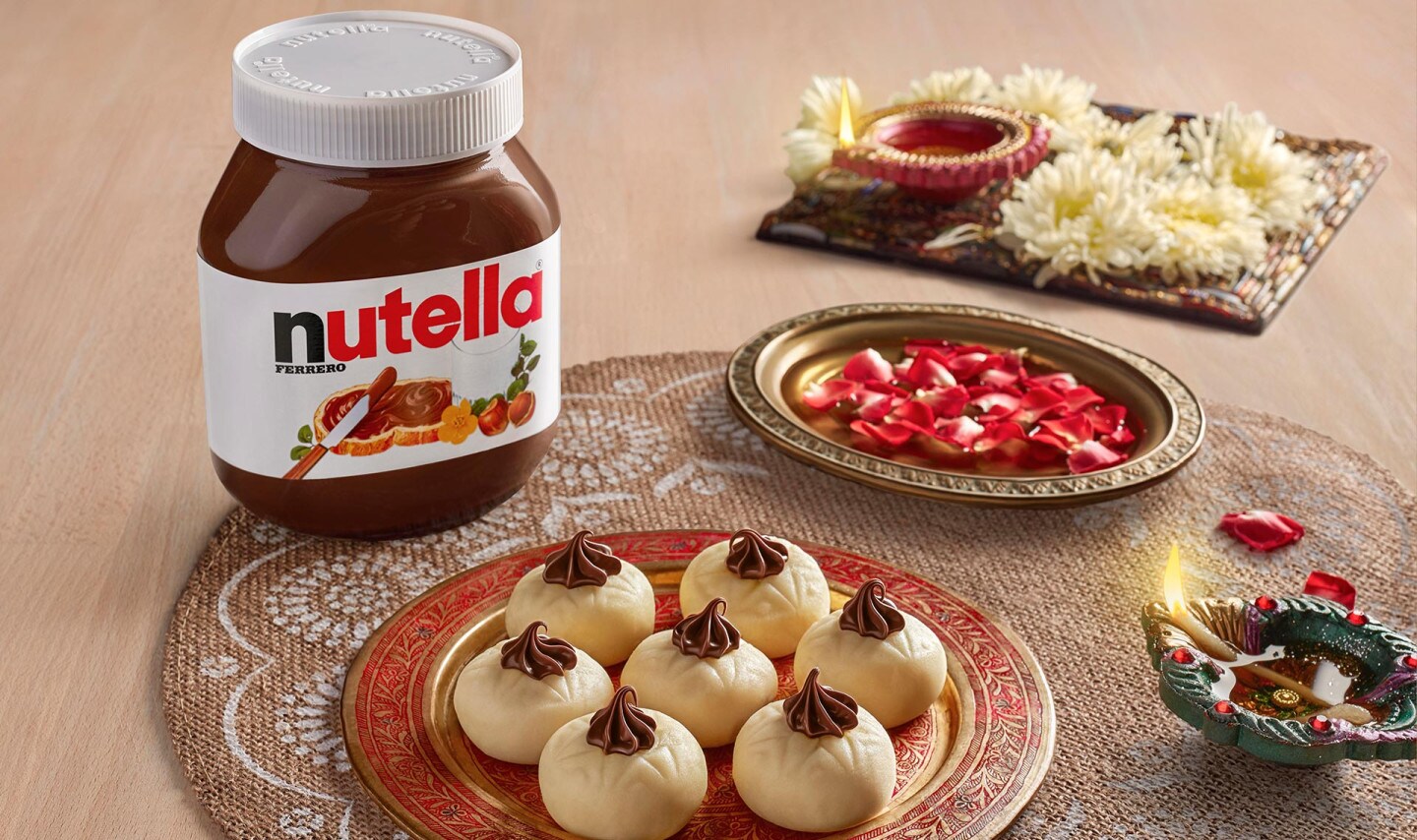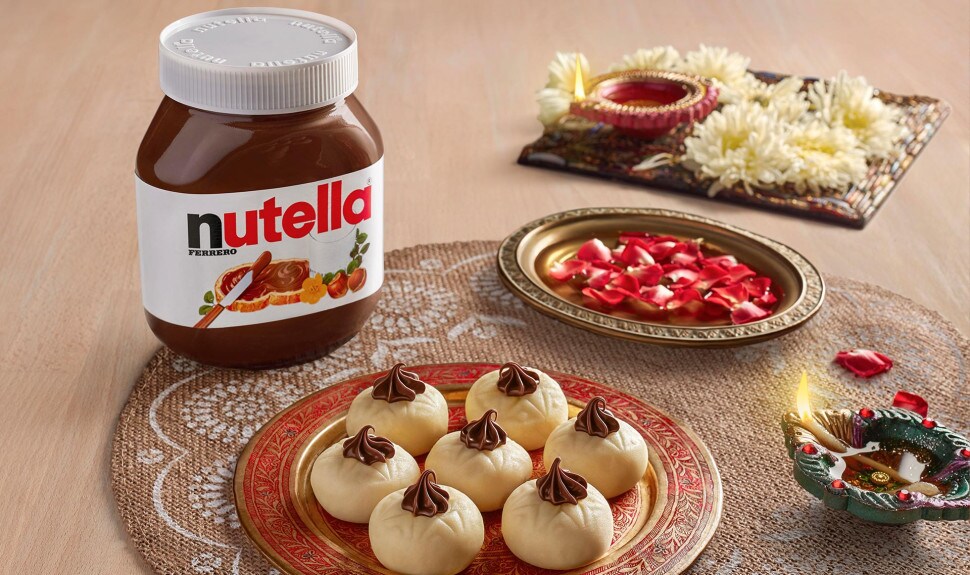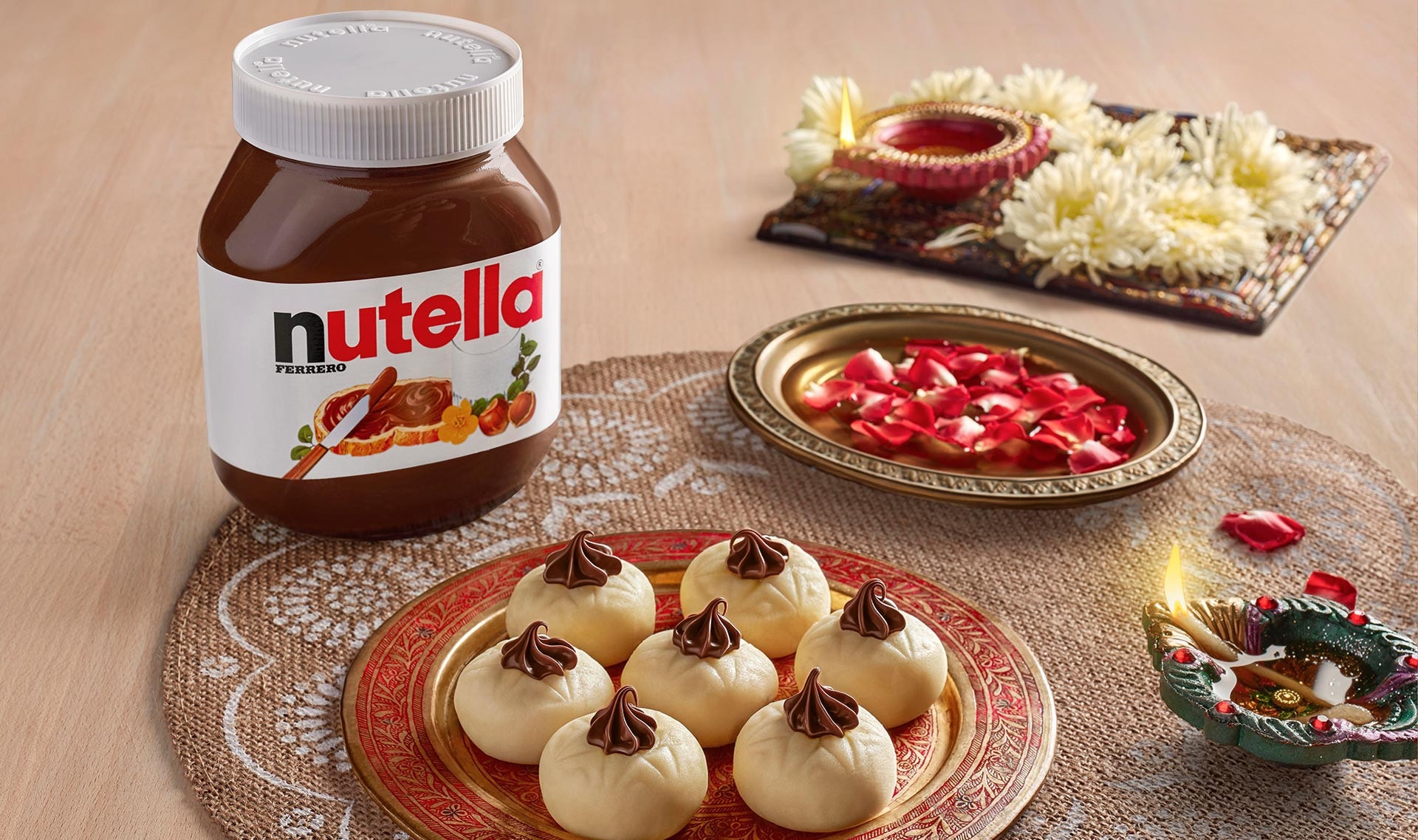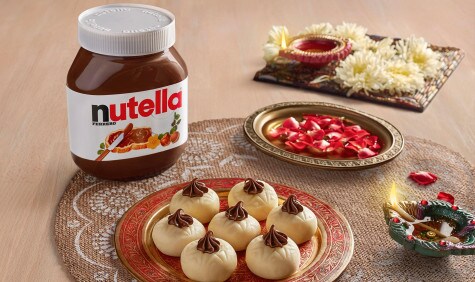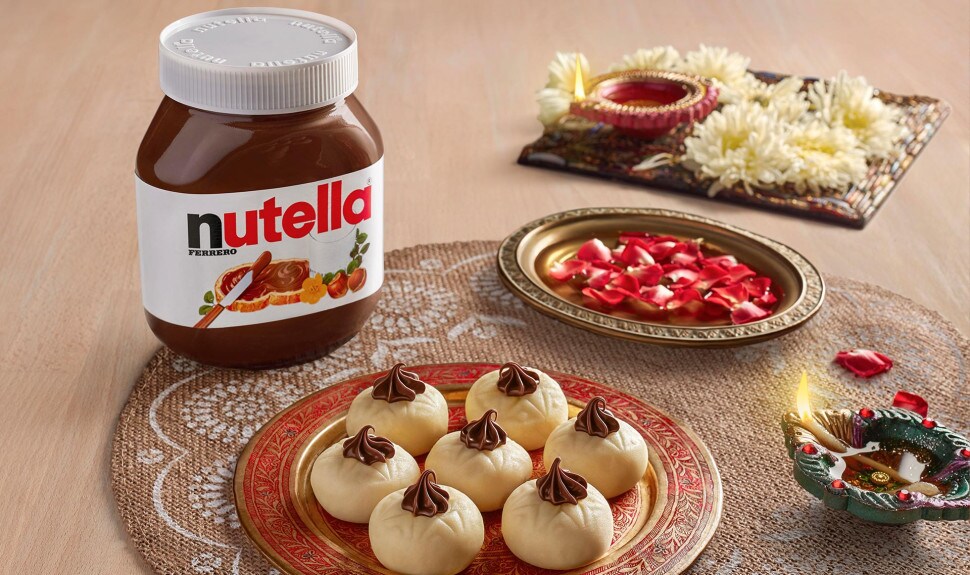 Servings - 10
Ingredients
1/4 Teaspoon Cardamom Powder
Handful of Half Pistachios
150g Nutella® (15g per serving)
To prepare this delicious recipe, 15g of Nutella® per person is enough to enjoy!
METHOD
In a non stick pan combine the milk powder and condensed milk whisking to a thick paste.x
Mix in the ghee and cardamon powder.
Heat the mixture, it will pull thicken away from the side of the pan quite quickly. Remove from the heat and allow to cool.
Knead the dough with your hands, if the dough is a little thick add more ghee.
Separate the dough into tablespoon size balls, roll into circular balls and press the middle to form thick disc, with a dipped centre.
Decorate with a pistachio in the centre and Nutella®.
Share the recipe with the hashtag #nutellarecipe