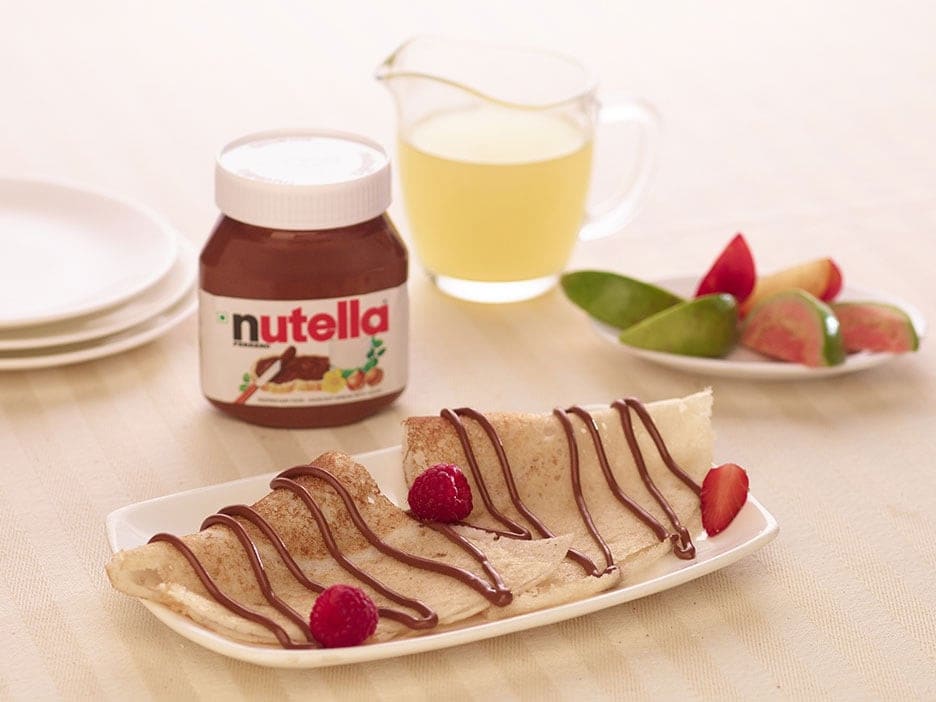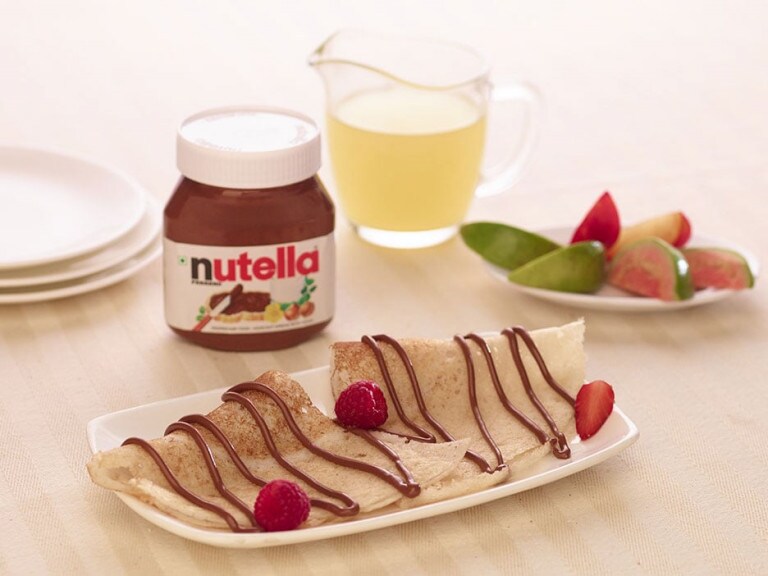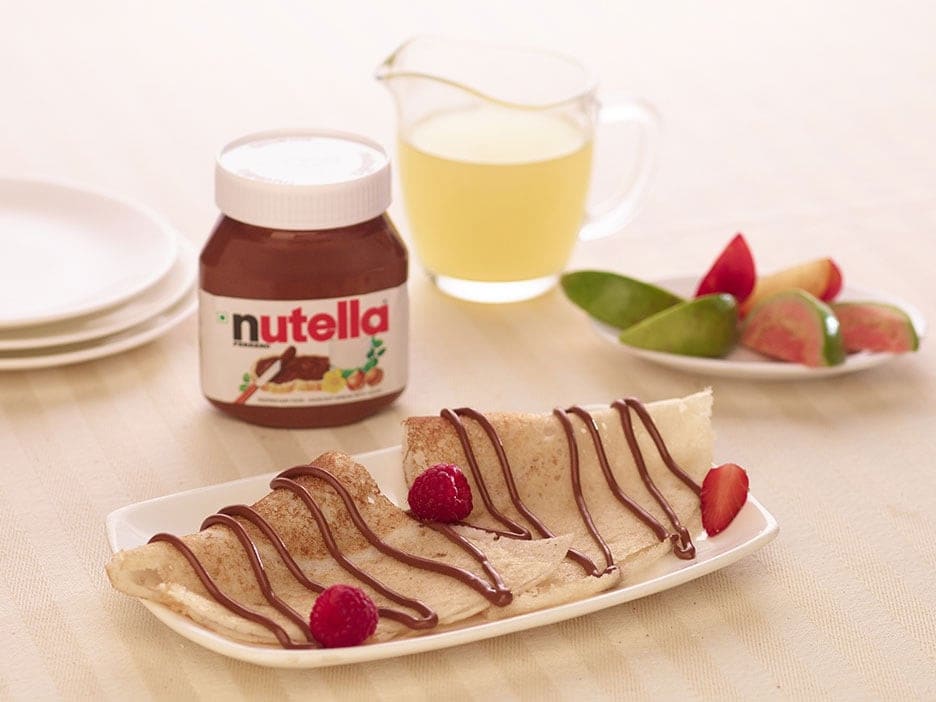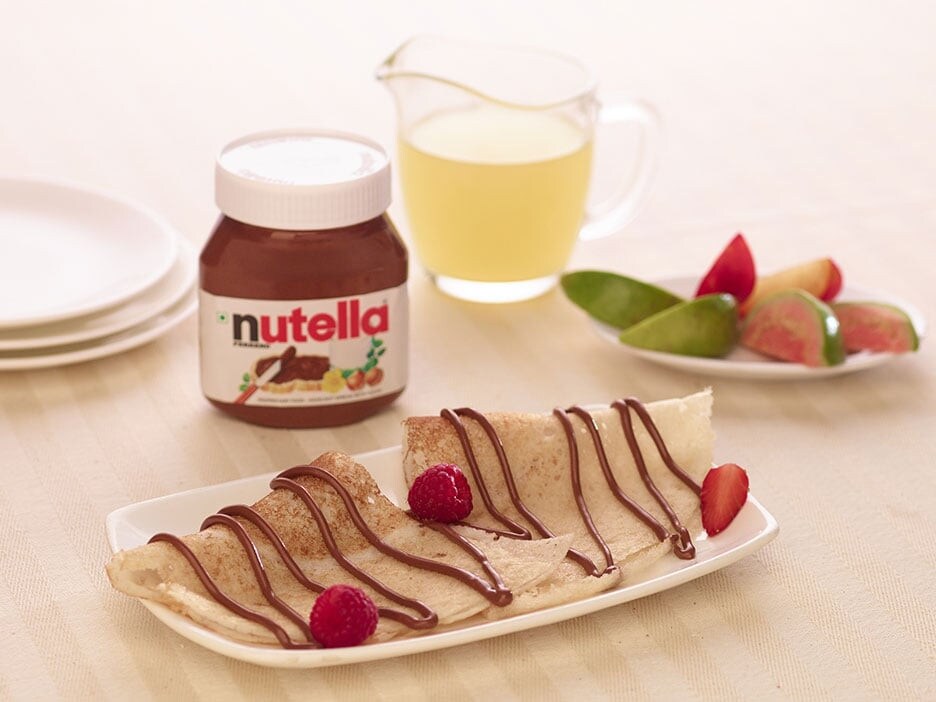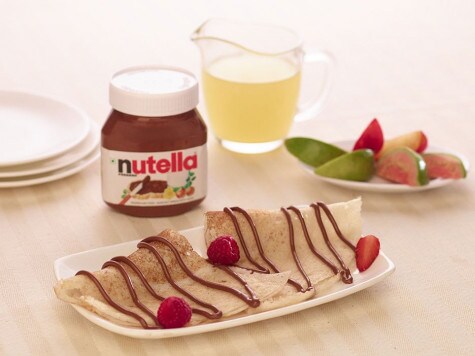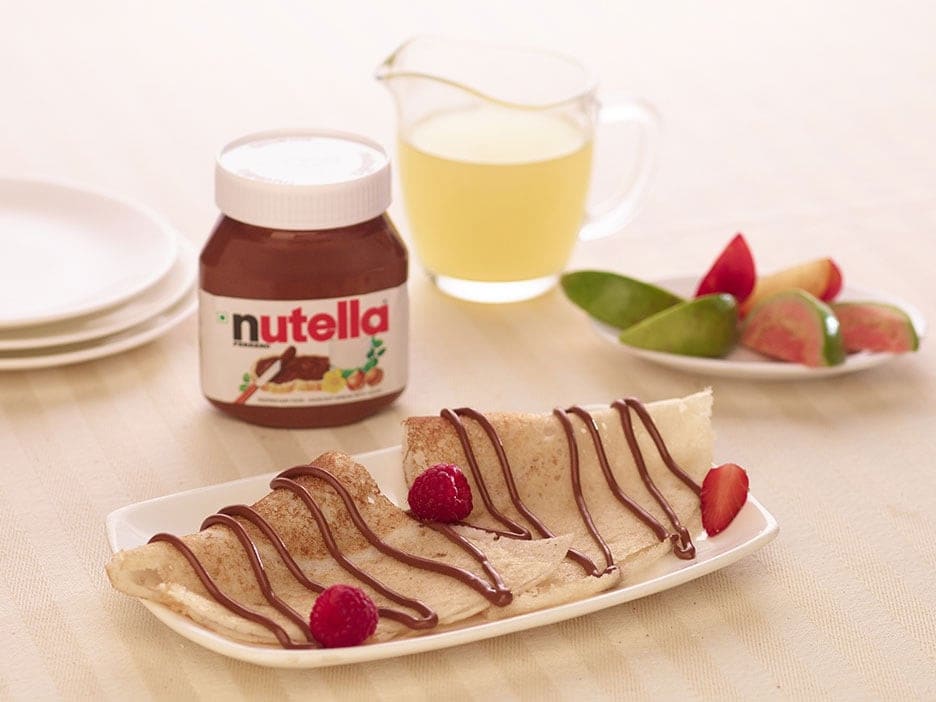 INGREDIENTS for 2 portions
1/2 cup urad dal (split black lentils)

1 cup raw Chawal (Rice)

Oil for cooking

Water as per requirement

Nutella® 60g

Fruits as per choice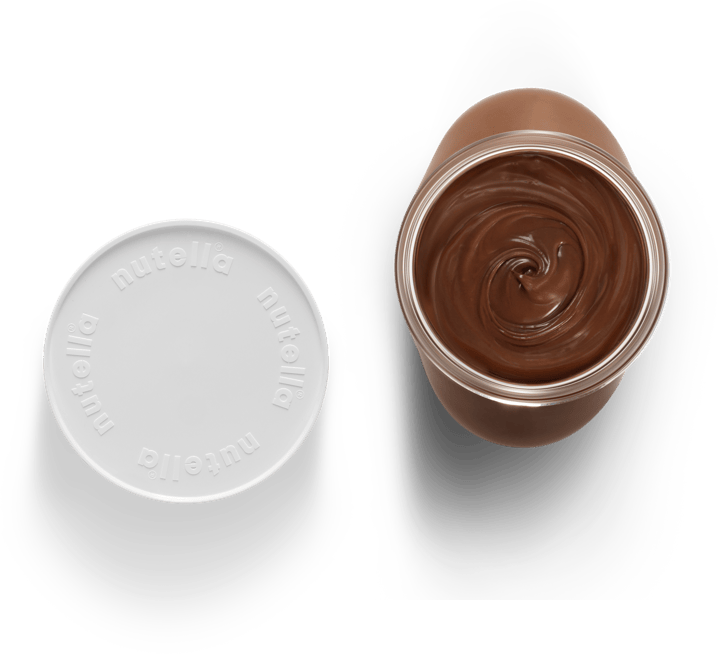 To prepare this delicious recipe, 15g of Nutella® per person is enough to enjoy!
METHOD
STEP 1

Combine the urad dal and rice in a deep bowl, soak it in enough water for 4 hours

Step 2

Drain the urad dal and rice, blend it in a mixer to form smooth paste using approx. 1 cup of water. Transfer the mixture into a deep bowl and add the salt and mix well.

Step 3

Cover and ferment in a warm place for 8 hours. Heat a flat pan (griddle), sprinkle a little water on the tava (griddle) and wipe it off gently using a cloth.

Step 4

Pour a ladleful of the batter on it and spread it in a circular motion

Step 5

Smear a little oil over it and along the edges and cook on a high flame till the dosa turns golden brown in colour and crisp.

Step 6

Fold over to make a semi-circle or a roll, spread 15g of Nutella evenly over the dosa & serve with freshly cut fruits of your choice.