Sponge cake crepes with blueberries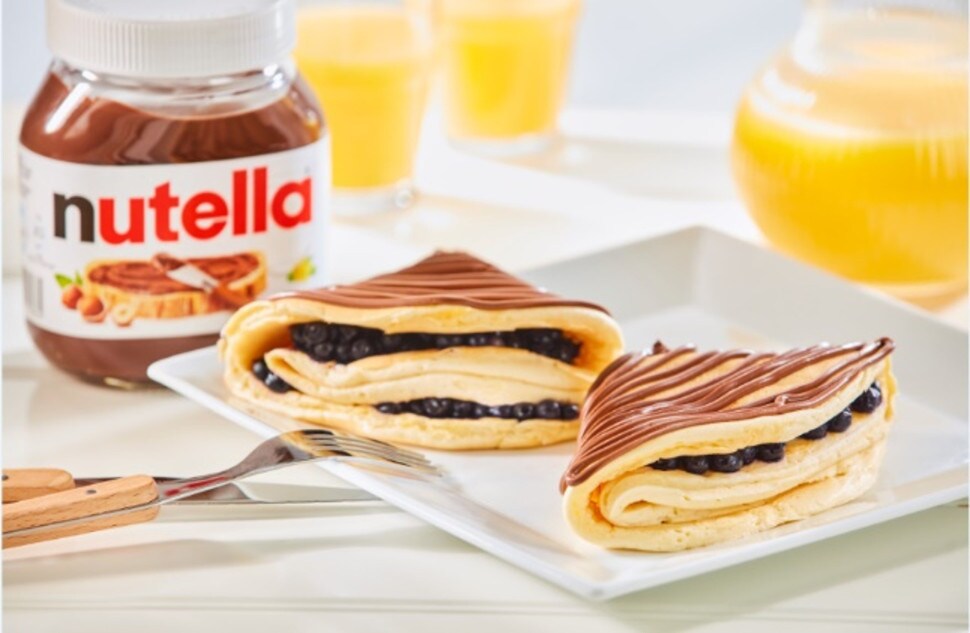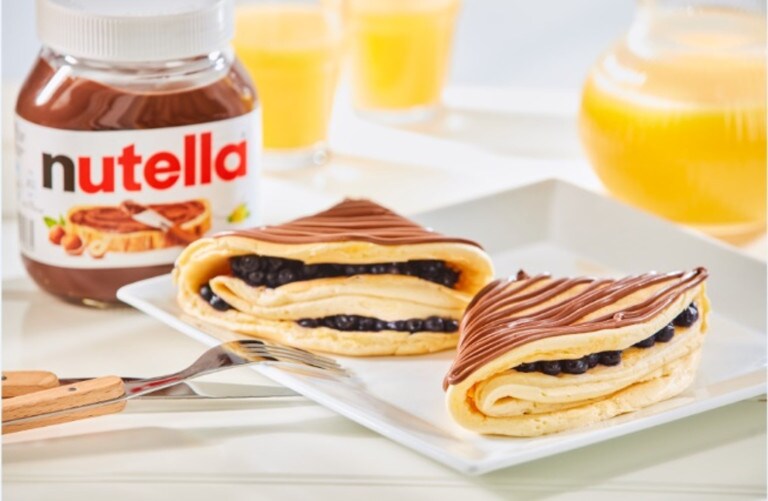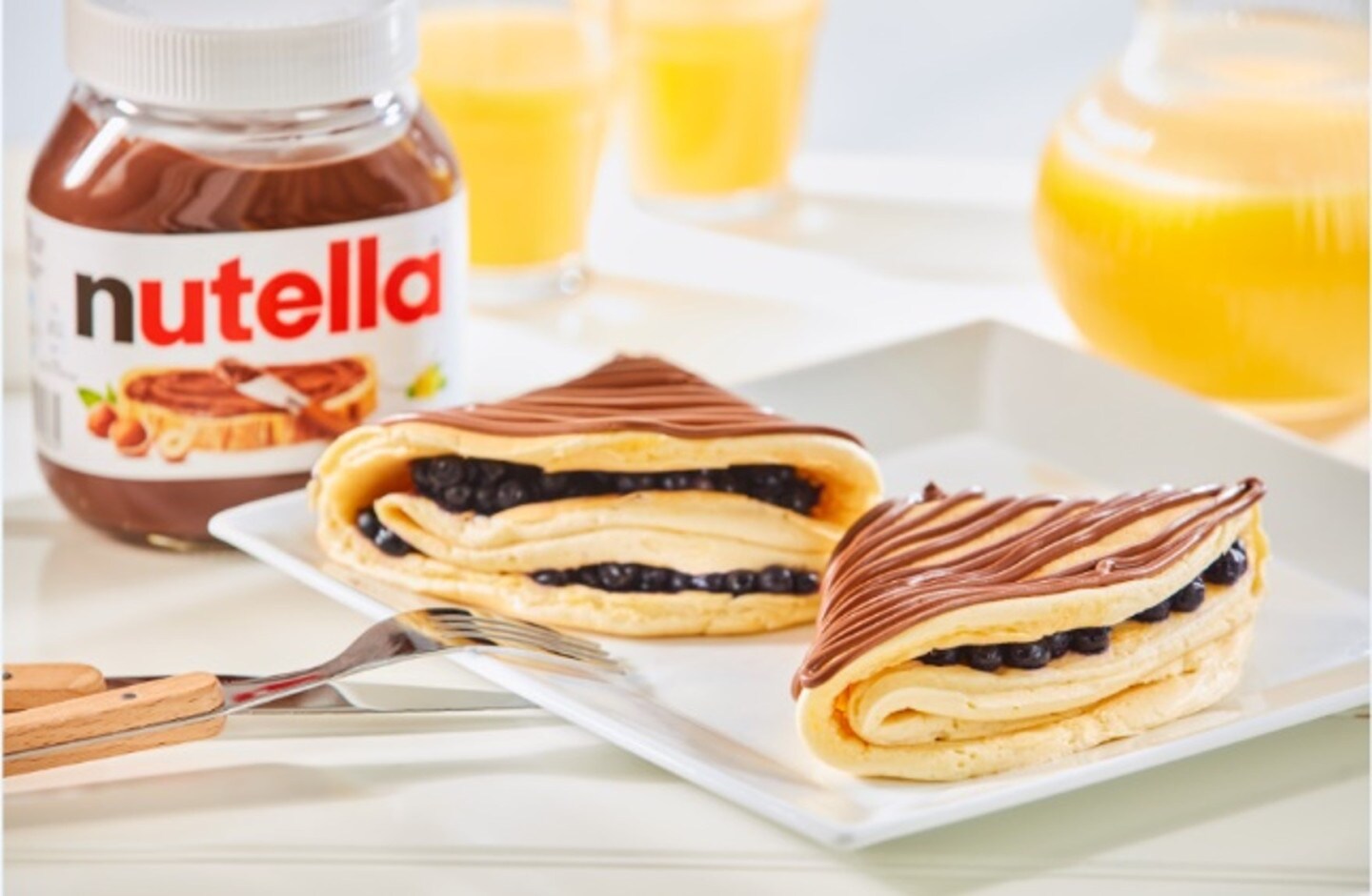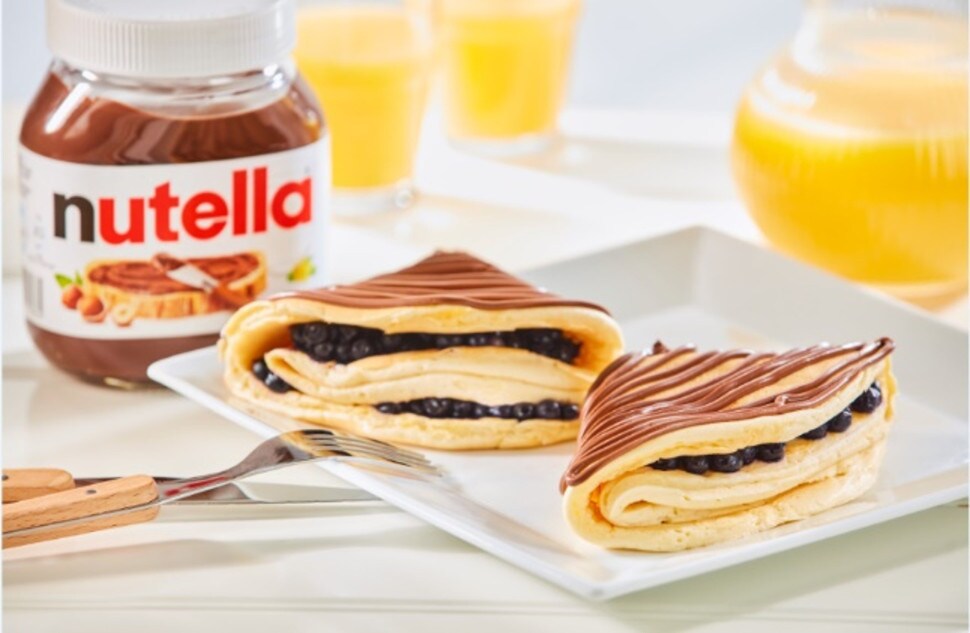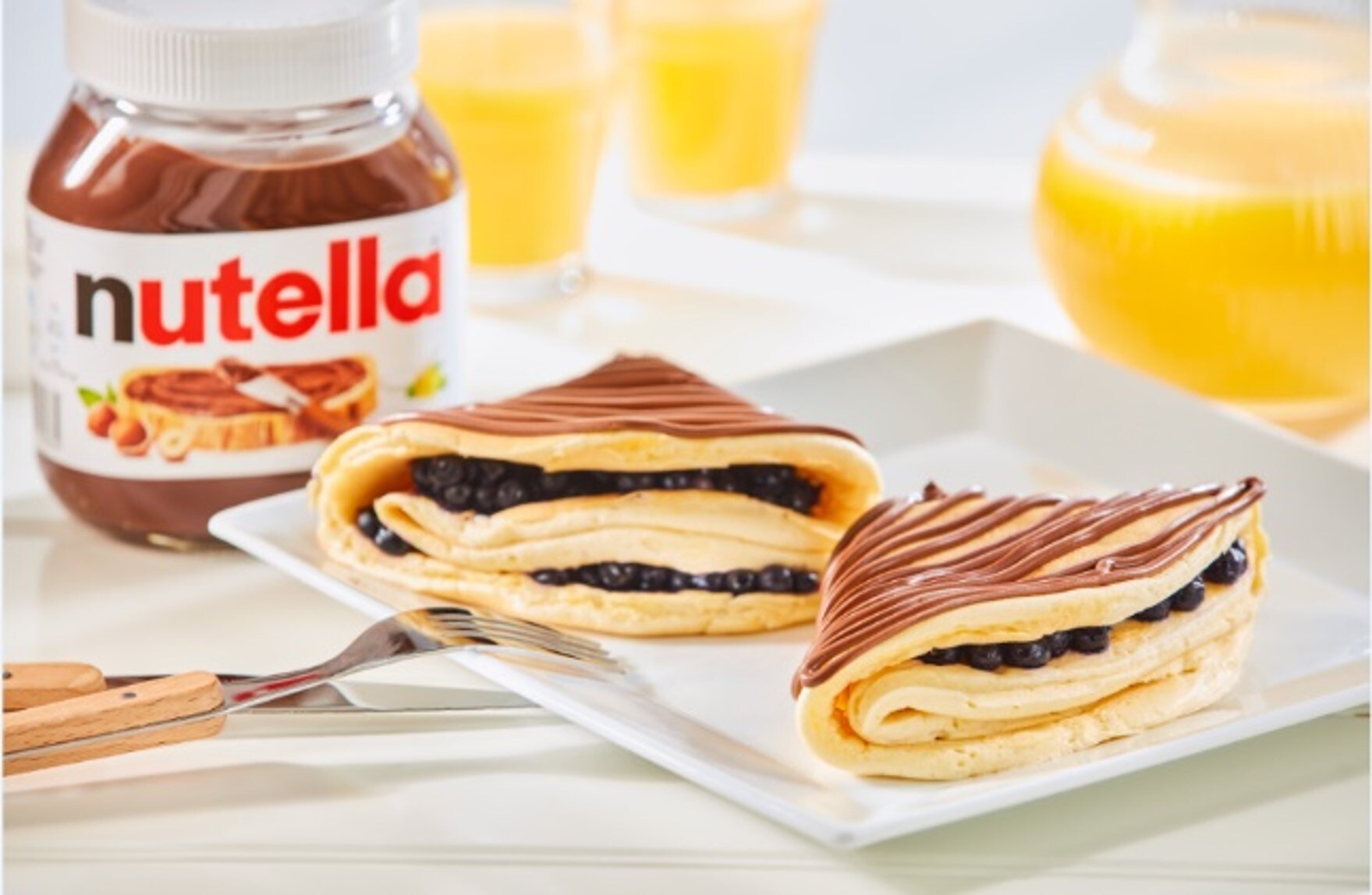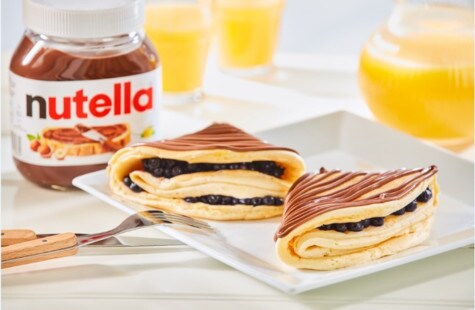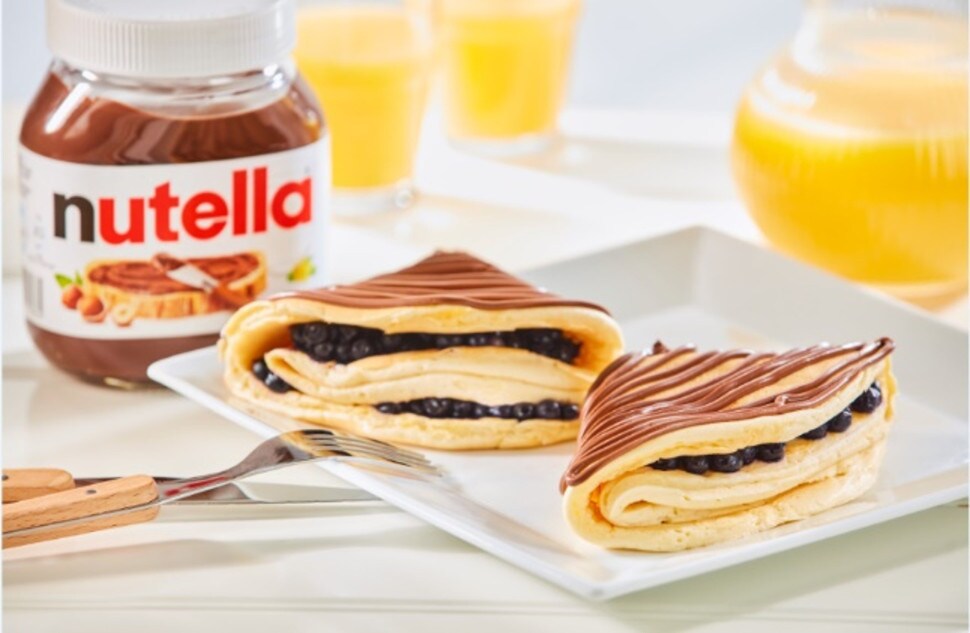 INGREDIENTS
1 and 1/4 cups of flour

4 eggs

1 cup of milk

1/2 cup of water

A pinch of salt

Fresh or frozen blueberries (2 tbsp or more per crepe)

Nutella® (15 g per 1 serving)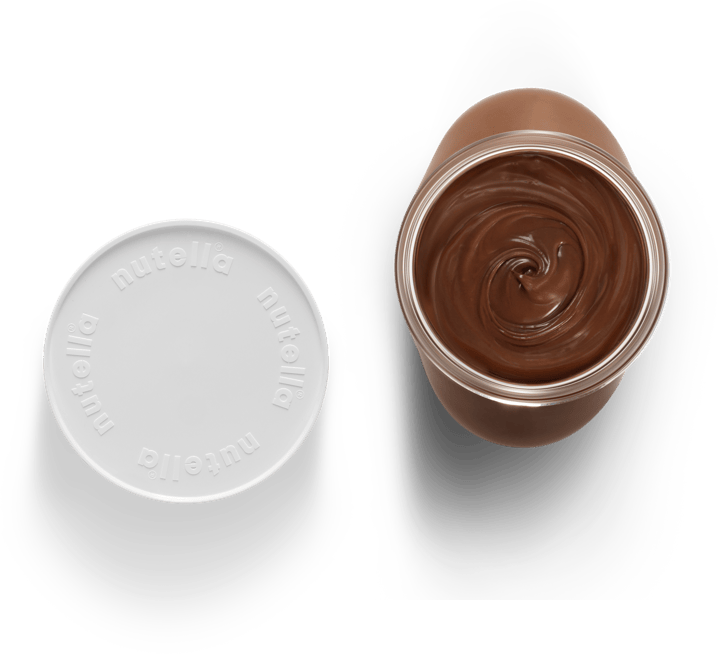 To prepare this delicious recipe, 15g of Nutella® per person is enough to enjoy!
PREPARATION
Separate the egg yolks from the egg whites, combine with milk and water, then pour in the flour and mix vigorously. Separately, whisk the egg whites with a pinch of salt until stiff. Add in portions the egg whites to the egg yolks mixed with milk and stir gently.

Fry the crepes until golden on both sides.

Sprinkle each crepe with blueberries and fold it into an envelope. Decorate folded crepe on top with Nutella® using a confectionery sleeve.
Don't forget to share! 
Post a pic of your creation with the hashtags #worldnutelladay and #nutellarecipe And enjoy this yummy Nutella recipe with your loved ones.