Snowman sandwiches with Nutella®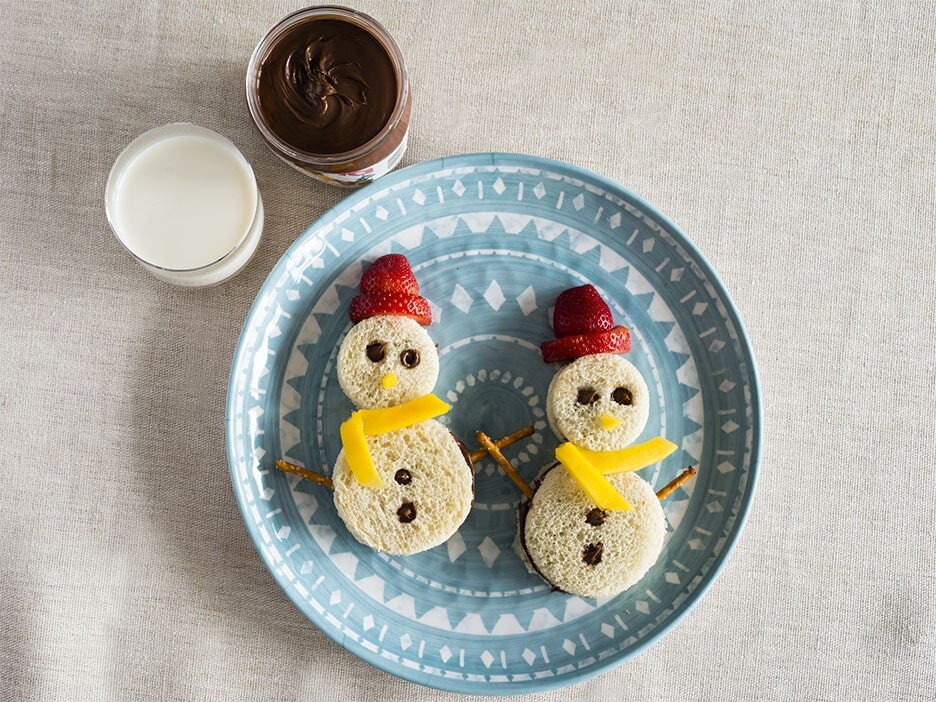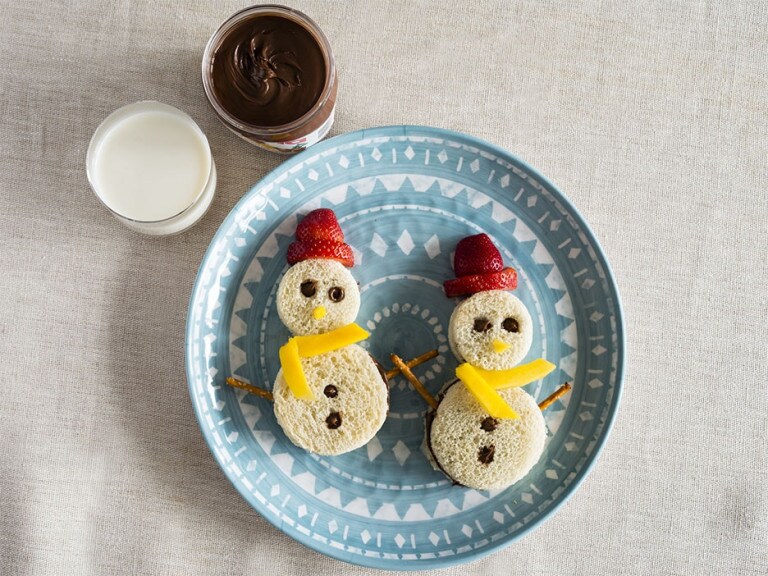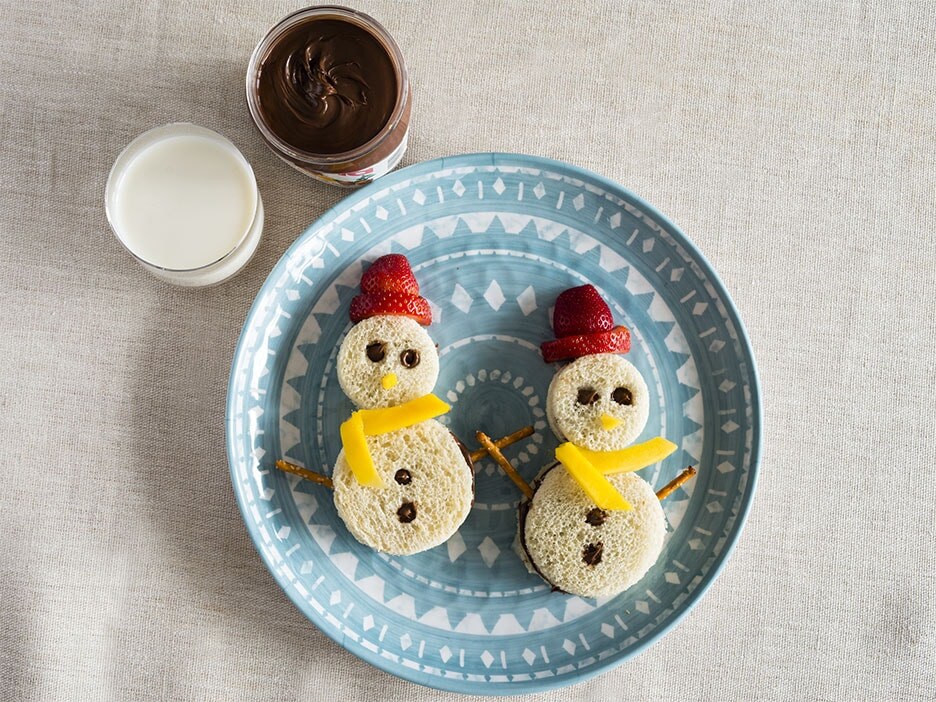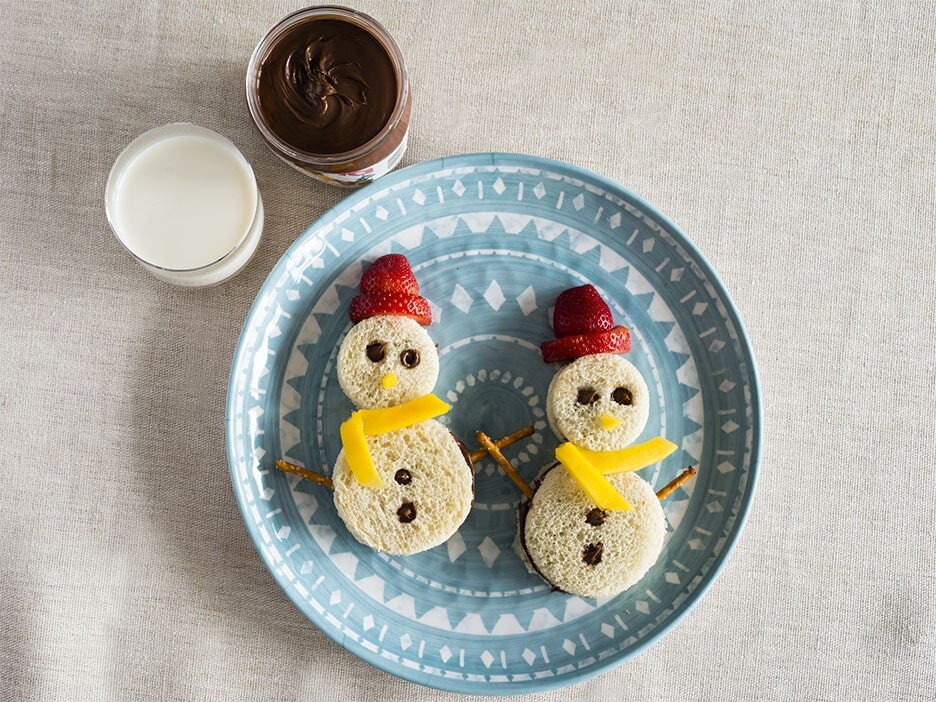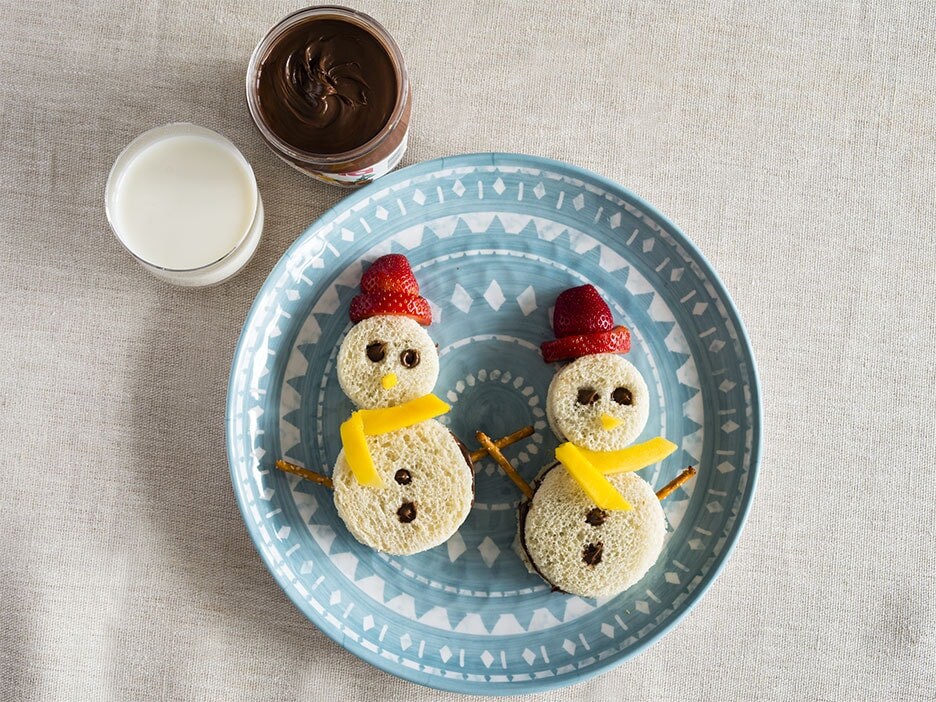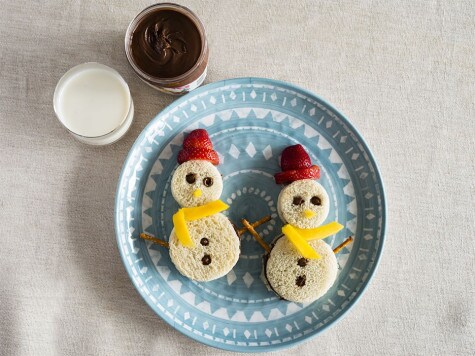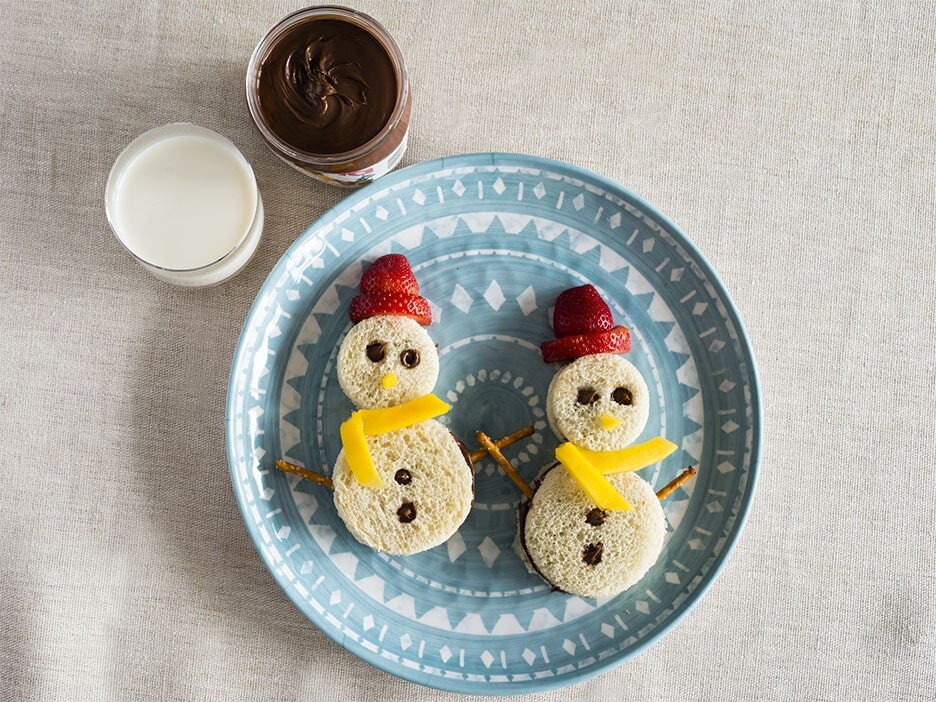 INGREDIENTS for 1 portion
4 Slices of bread

2 Strawberries

1 Mango

Pretzel sticks

4 tbsp. Nutella® hazelnut spread (2 tbsp. per serving)

2 round cookie cutters (1 larger than the other)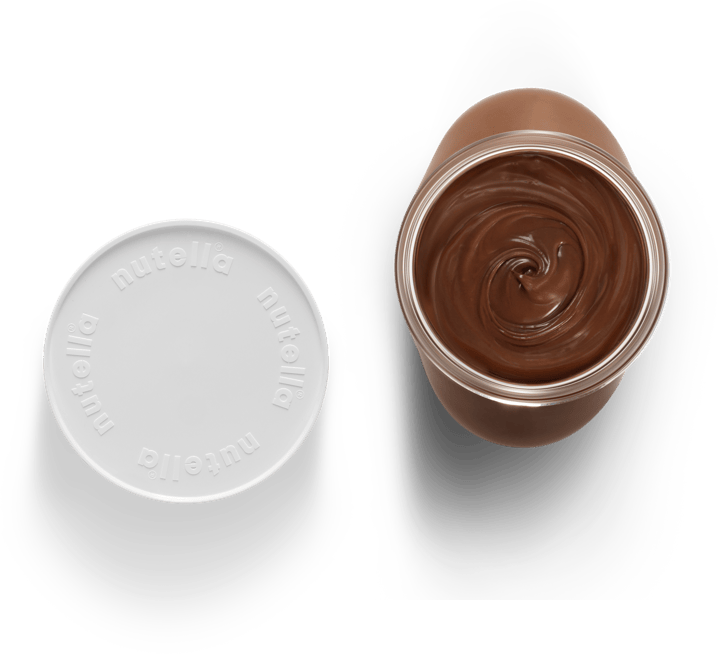 To prepare this delicious recipe, 15g of Nutella® per person is enough to enjoy!
METHOD
STEP 1

Place two pieces of bread on top of each other.

Step 2

Use round cookie cutters to cut two big circles and two smaller circles through the bread.

Step 3

Spread 1 tbsp. of Nutella® between the big circles and 1 tbsp. of Nutella® between the small circles.

Step 4

Arrange the sandwiches circles to make a snowman, and cut small holes in the top piece of bread for eyes and buttonholes.

Step 5

Cut strawberries and mangos for the hat and scarves, and add pretzel sticks for the arms.

Step 6

Share with your family and watch how quickly they disappear!