Stocking pizza with Nutella®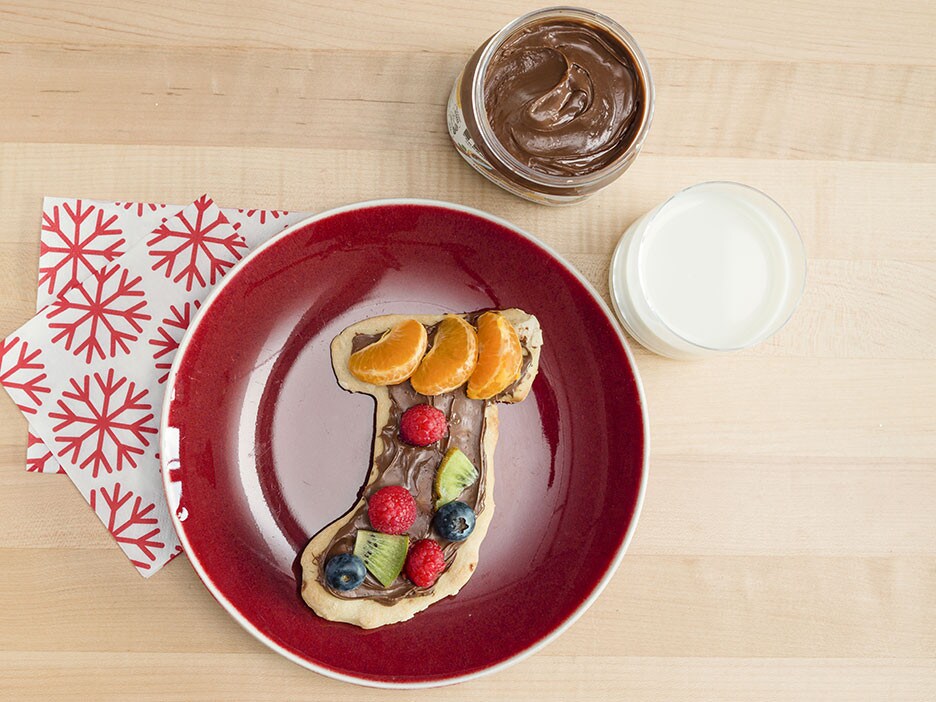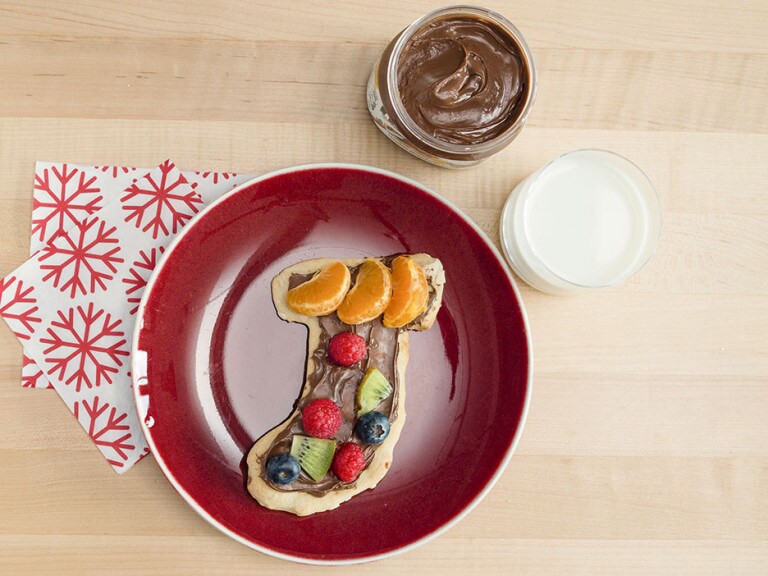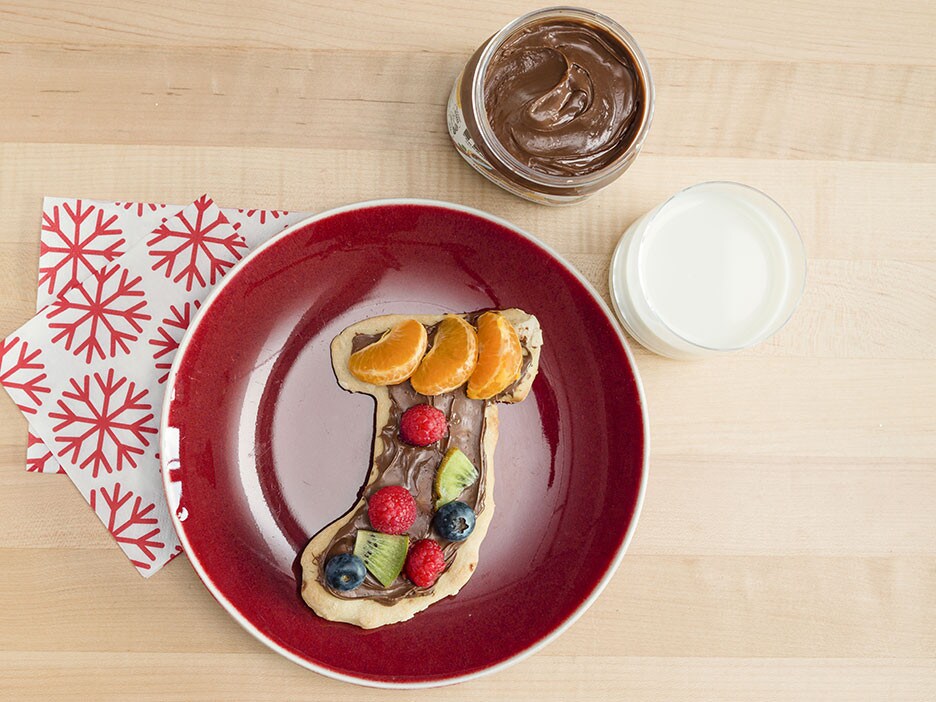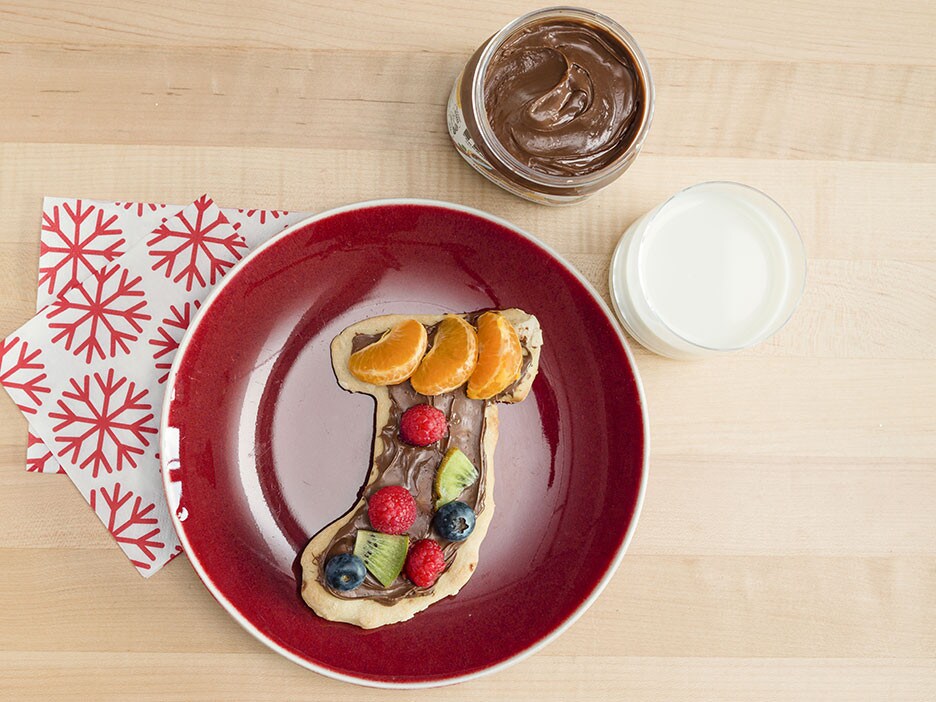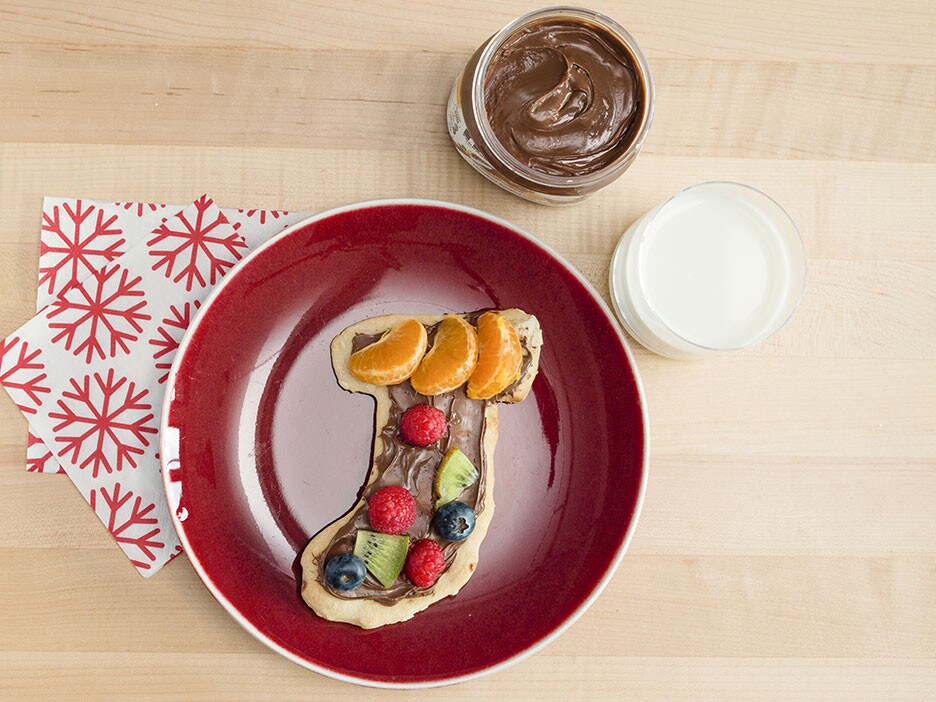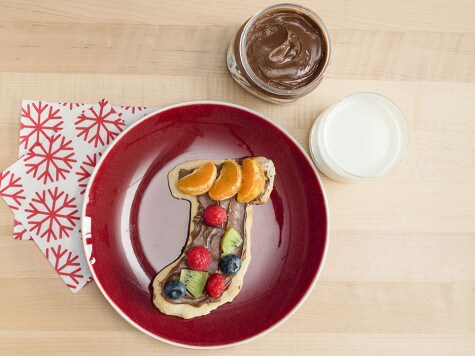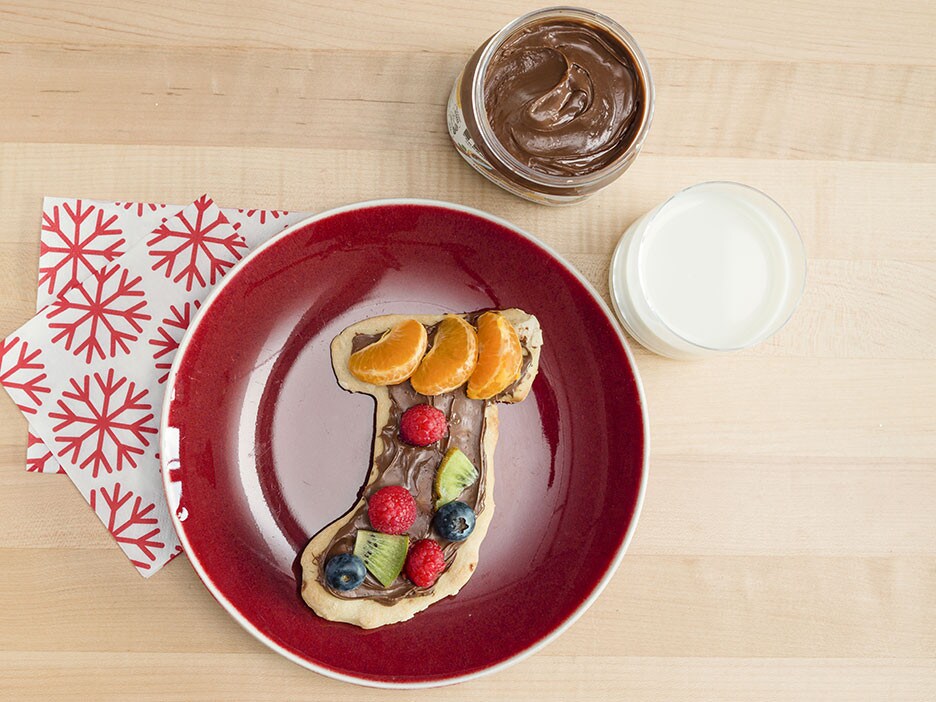 INGREDIENTS for 6 portions
Biscuit dough (refrigerated, store bought)
Stocking shaped cookie cutter
Your favourite fruits (like kiwi, tangerine slices, raspberries, blueberries)
1 tbsp. Nutella® hazelnut spread (per stocking)
To prepare this delicious recipe, 15g of Nutella® per person is enough to enjoy!
METHOD
Step 1
Roll out the dough and use a stocking shaped cookie cutter to cut the dough into stockings.
Step 2
Bake for 8 minutes at 350°F.
Step 4
Spread each stocking with 1 tbsp. Nutella®.
Step 5
Decorate your stockings with fruit.
Step 6
Serve and knock your family's socks off!