Nutella® +Cocoa banana and oat pancakes | Nutella
INGREDIENTS MAKES 10 (2 PER PORTION)
3 large over ripe bananas, peeled
250ml unsweetened oat milk
3-4 pumps of Fry light spray for frying
To serve:
5 heaped teaspoons (75g) Nutella®+ Cocoa – [one heaped tsp of Nutella®+ Cocoa (15g) per portion]
3 tbsp low fat natural bio-live yoghurt per portion
80g fresh blueberries per portion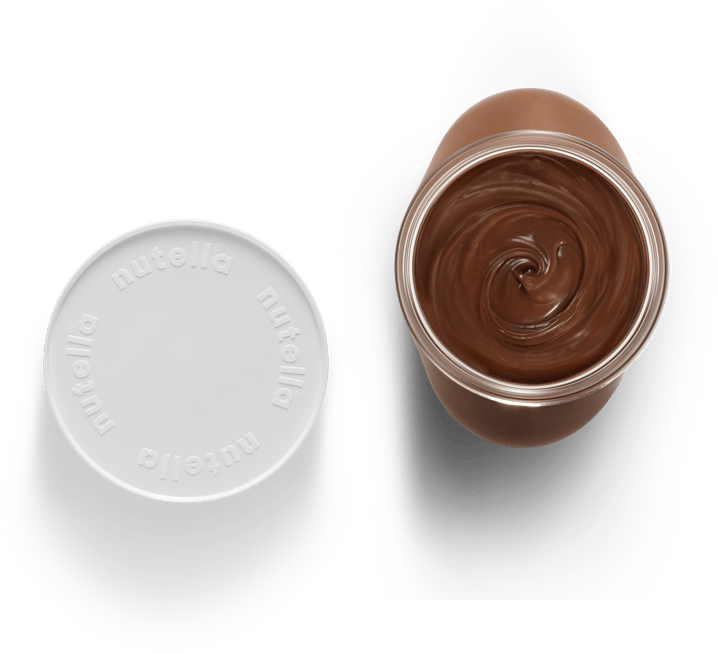 To prepare this delicious recipe, 15g of Nutella® per person is enough to enjoy!
METHOD
Add two of the bananas together with the remaining ingredients to a blender and blend until smooth.
Heat a large non-stick frying pan over a gentle heat and lightly spray with a little fry light.
Ladle the batter into the pan, cooking two pancakes at a time and leaving plenty of space between each pancake.
Cook for 1-2 minutes each side, flipping when bubbles appear on the surface and the edges begin to brown. Remove carefully and place to one side, repeat with the remaining batter, lightly spraying with a little fry light between cooking each batch.
To serve, spread one heaped teaspoon (15g) of Nutella + Cocoa ® across two pancakes, add the yoghurt, a handful of blueberries and slices of 1/3 banana.
Share the recipe with the hashtag #nutellarecipe