Nutella + Cocoa Date & Pecan Breakfast Buns
INGREDIENTS for 4 portions
1 x 320g ready rolled puff pastry
40g pecans, roughly chopped
60g Nutella® + Cocoa - 1 heaped tsp of Nutella® (15g) per portion (2 buns = 1 portion)
To serve:
2 clementines per portion
50g fat free fromage frais per portion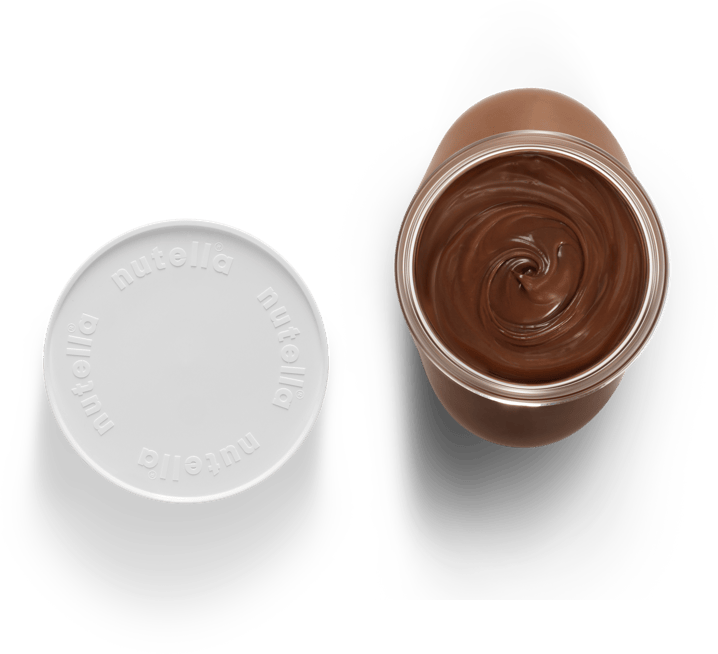 To prepare this delicious recipe, 15g of Nutella® per person is enough to enjoy!
STEPS
STEP 1
Preheat the oven to 350c/fan 180f.
STEP 2
Line a baking sheet with a piece of parchment paper.
STEP 3
Unroll the pastry onto the lined baking sheet.
STEP 4
Place the dates in a food processor with the water and process until a smooth paste.
STEP 5
Using a spatula spread the date paste all over the surface of the pastry, leaving a 2cm border on all sides of the puff pastry.
STEP 6
Sprinkle evenly with half of the pecans.
STEP 7
Starting with the shortest edge closest to you, tightly roll the pastry up and away from you, encasing the filling. Trim 1 cm slice from each end and discard.
STEP 8
With a large knife slice the roll in to 8 equal pieces and place cut side up spaced apart on the baking sheet.
STEP 9
Bake the buns for 18-20 minutes until golden brown and crisp, remove from the oven and leave to cool on a wire rack.
STEP 10
When cool drizzle the top of each bun with the Nutella® +cocoa, sprinkle the remaining pecans and serve with clementine's and fat free fromage frais.
Share the recipe with the hashtag #nutellarecipe