Vanilla semifreddo with Nutella®
Yummy Christmas? Trees of semifreddo
The texture of the frozen mousse and the unique flavour of Nutella® makes this the perfect dessert for your Christmas dinner. It is easy to prepare with only a few ingredients.
Just keep this great blend of cream in your fridge until you're ready to serve.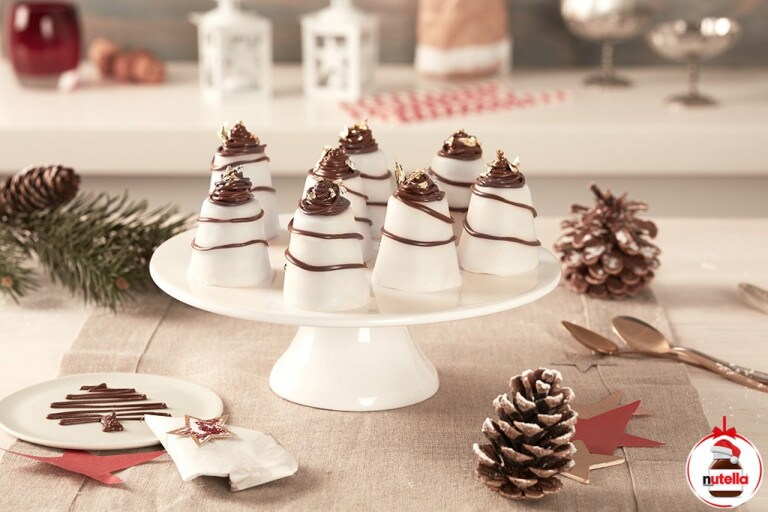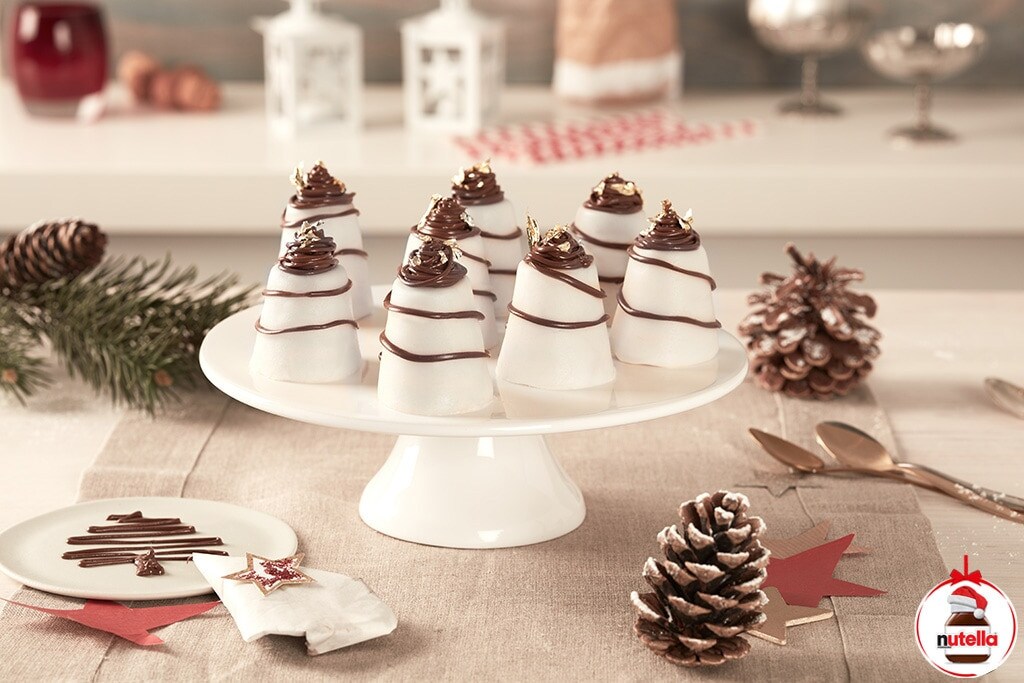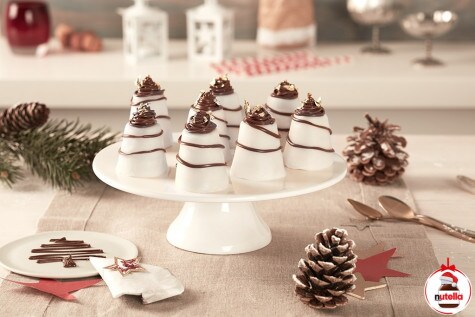 INGREDIENTS FOR 8 portions
120g Nutella® – 1 heaped tsp (15g per portion)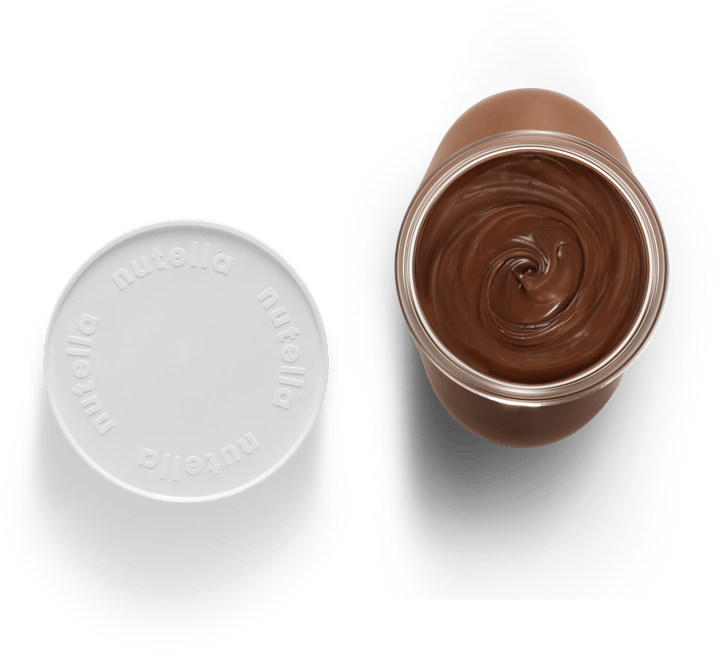 To prepare this delicious recipe, 15g of Nutella® per person is enough to enjoy!
METHOD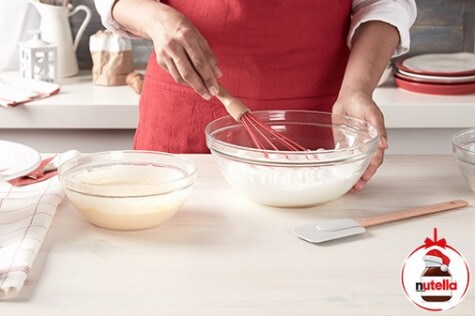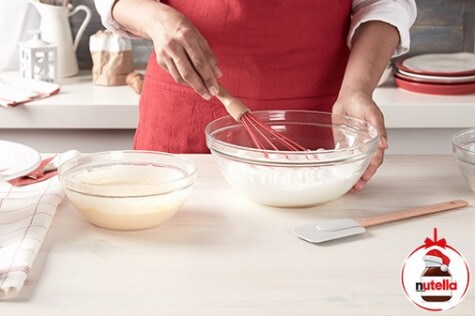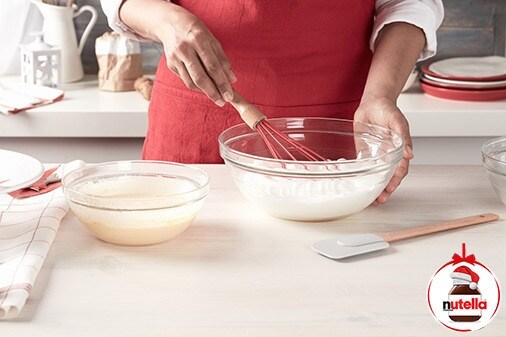 STEP 1
Place the 8 individual silicon cake molds in the freezer
Whisk the egg whites with 30g of sugar in a bowl
Whip the cream in another bowl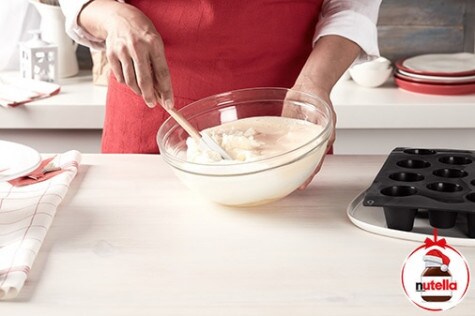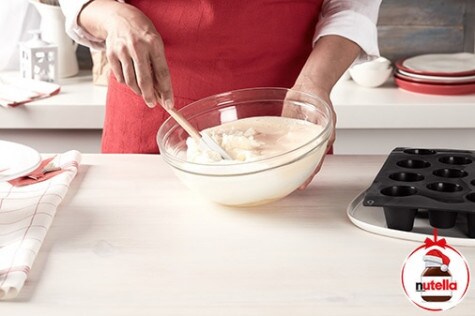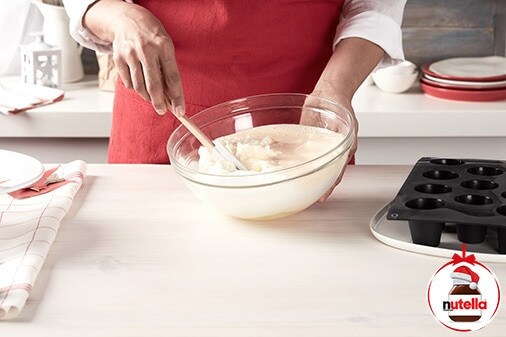 STEP 2
In a 3rd big bowl, whisk the egg yolks and 70g of sugar with a beater until the mixture becomes voluminous and soft
Gently combine these three elements with a soft spatula
Remove the cake molds from the freezer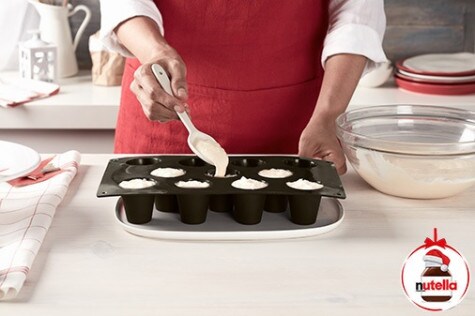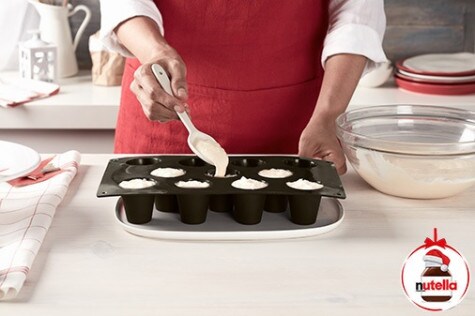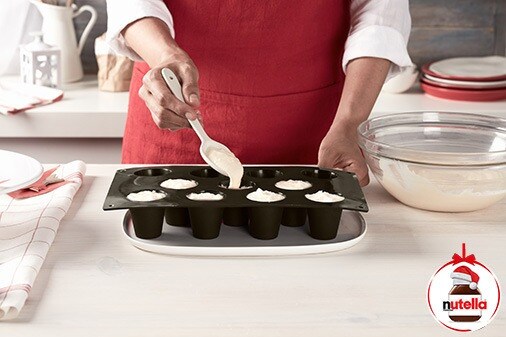 STEP 3
Pour the mixture in the cake molds
Place the dessert in the freezer for at least 4 hours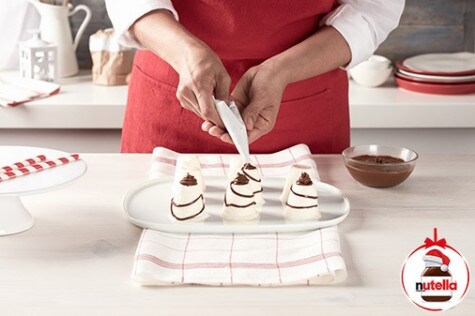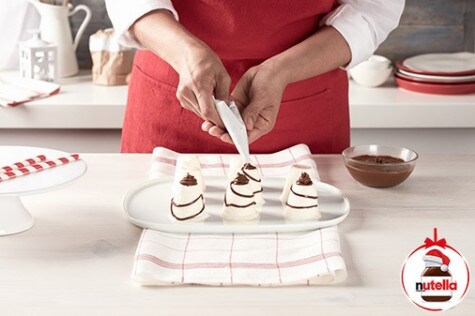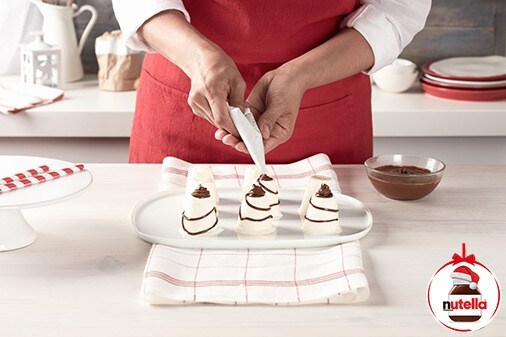 STEP 4
Flip the eight semifreddos on a serving dish. With a piping bag, top each semifreddo with 15g of Nutella®
Sprinkle some gold leaf flakes