Pancakes with blueberries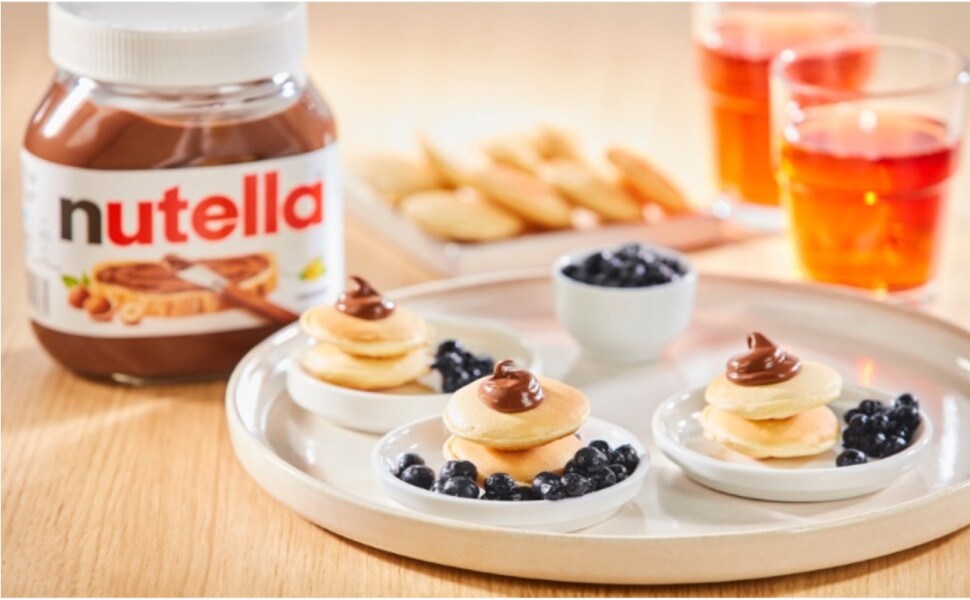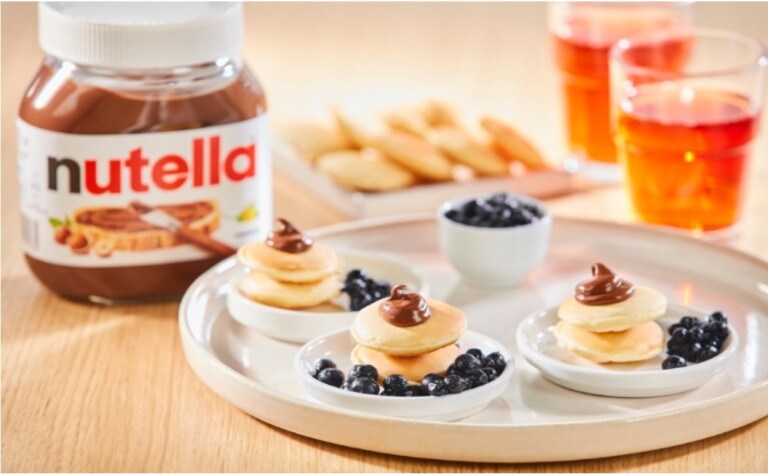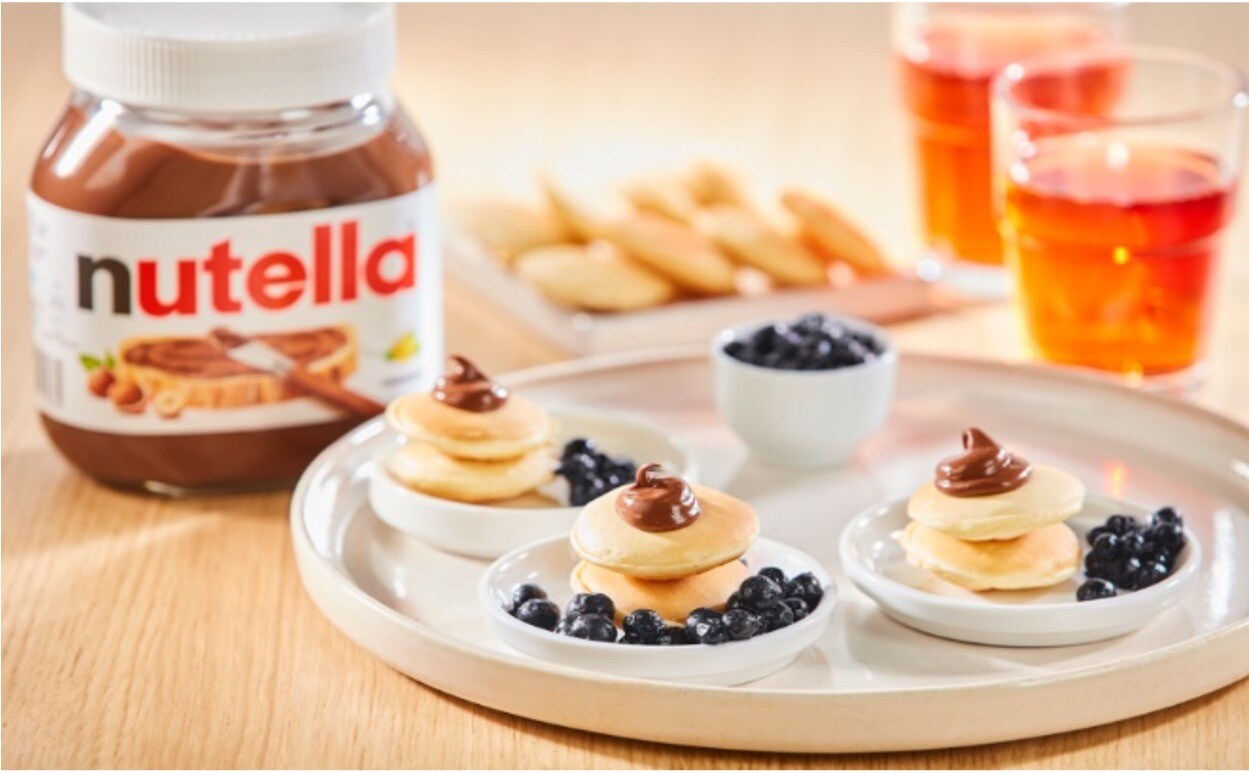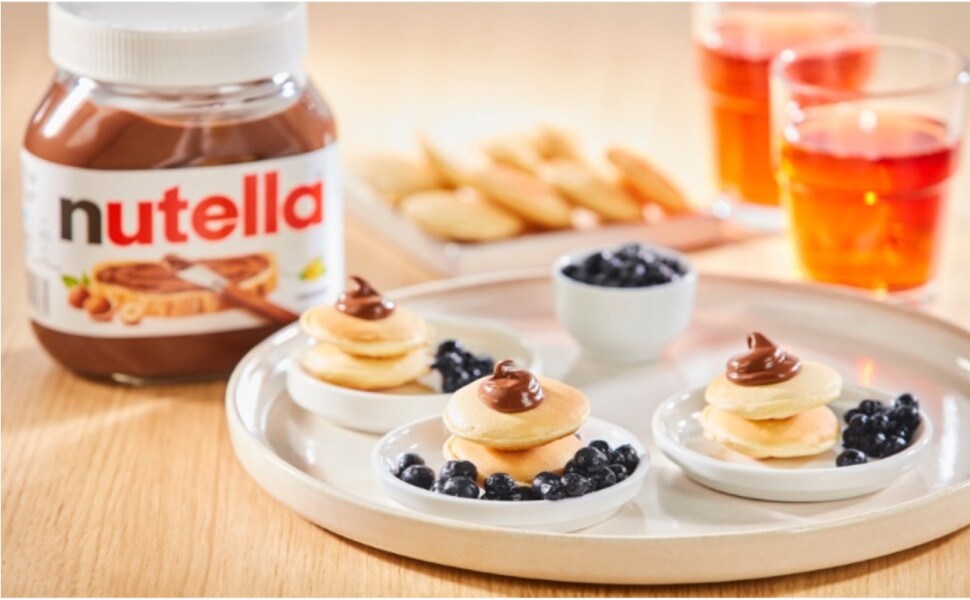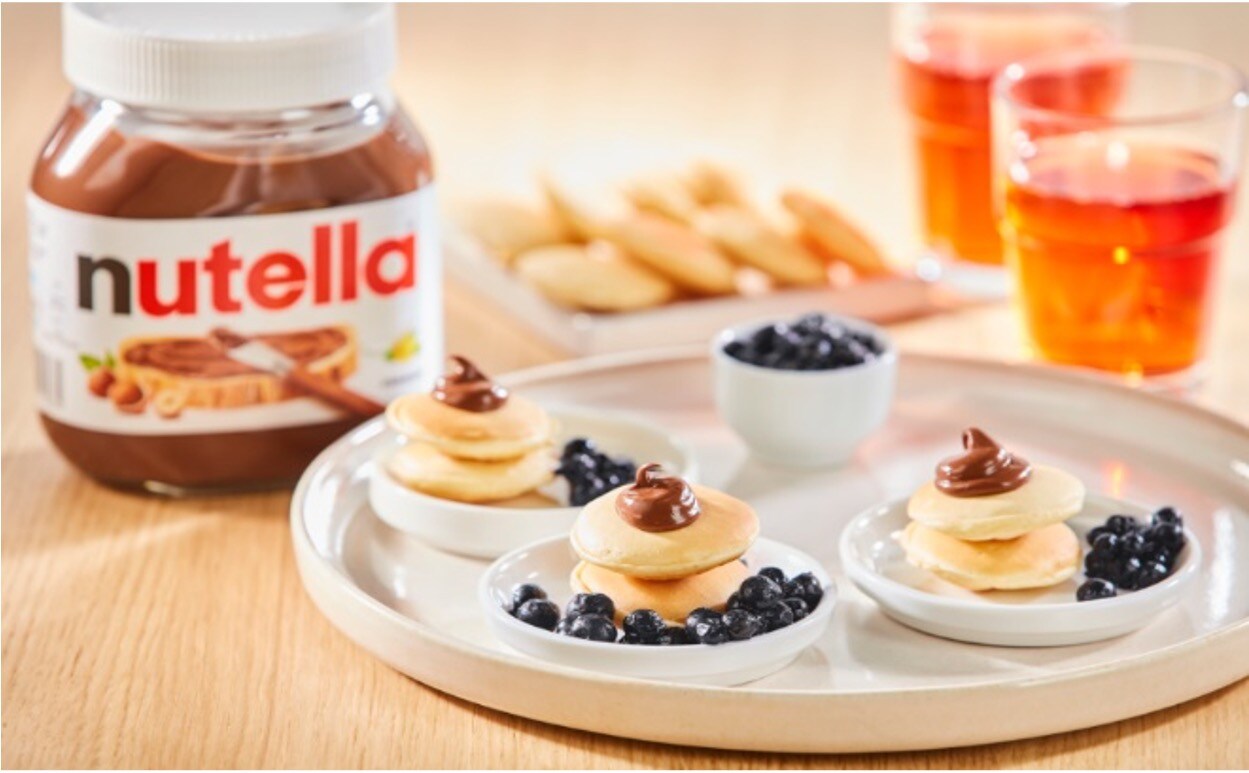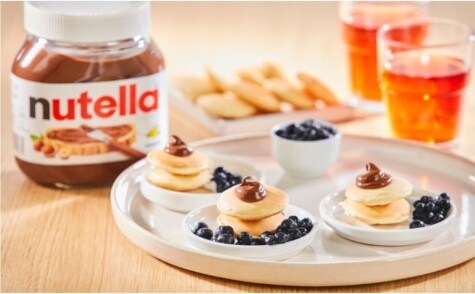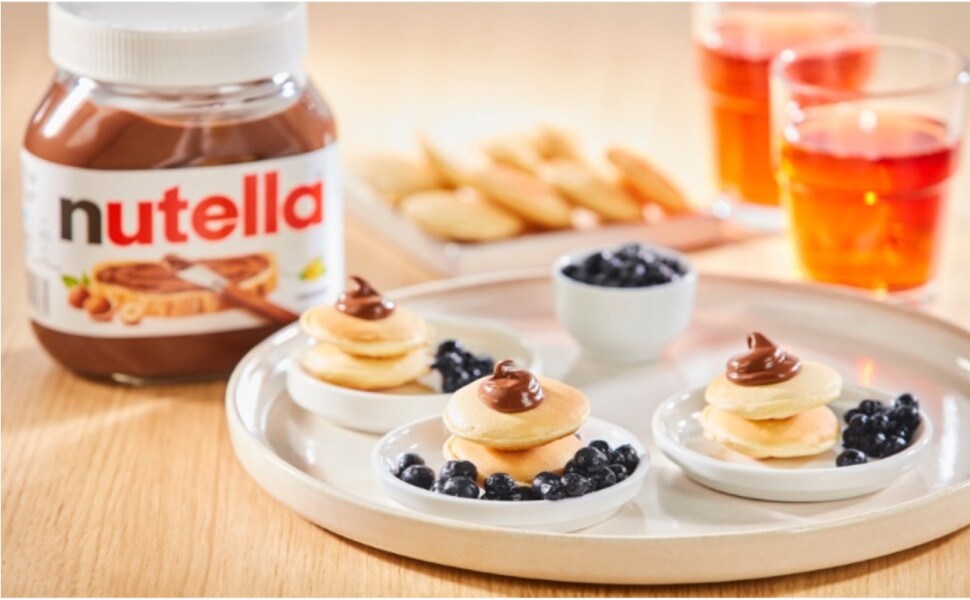 INGREDIENTS
2 cups of wheat flour

2 eggs

1 and 1/2 cups of milk

3 teaspoons of baking powder

3 tablespoons of sugar

A pinch of salt

Fresh or frozen blueberries (1 tbsp blueberries per serving)

Nutella® - 1 heaped tsp of Nutella® (15g) per portion"
To prepare this delicious recipe, 15g of Nutella® per person is enough to enjoy!
PREPARATION
Whisk the eggs, add milk and mix with a kitchen whisk. Then add sifted whole wheat flour, baking powder, sugar and salt. Mix with the whisk until a smooth dough is formed.

Fry pancakes of any size on both sides until golden in a dry, non-stick pan.

Serve pancakes with Nutella® and sprinkle the dessert with blueberries.
Don't forget to share! 
Post a pic of your creation with the hashtags #worldnutelladay and #nutellarecipe and enjoy this yummy Nutella® recipe with your loved ones.