Apple and Banana Pops with Nutella® hazelnut spread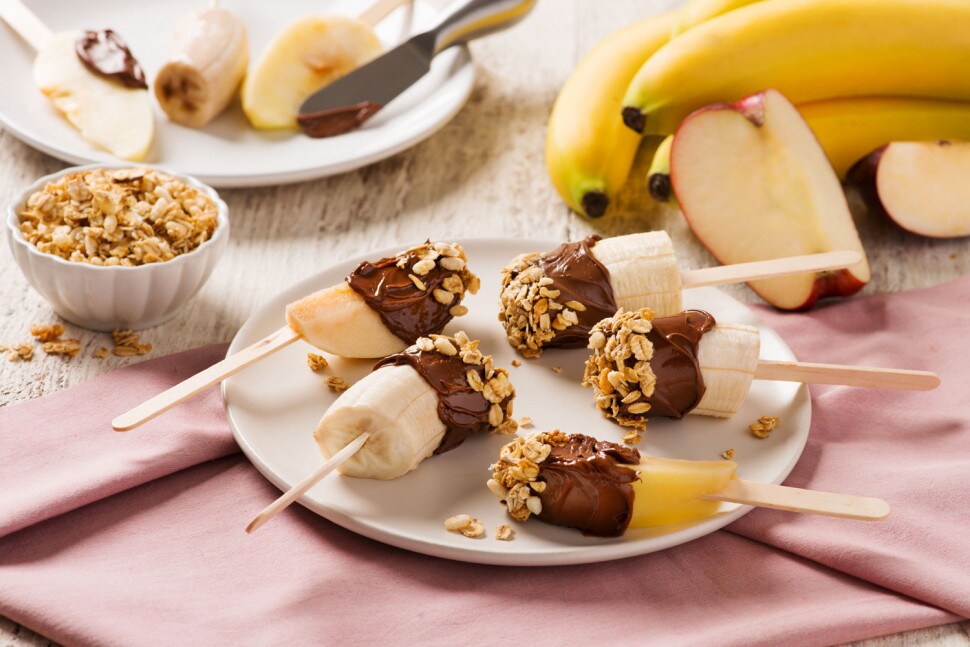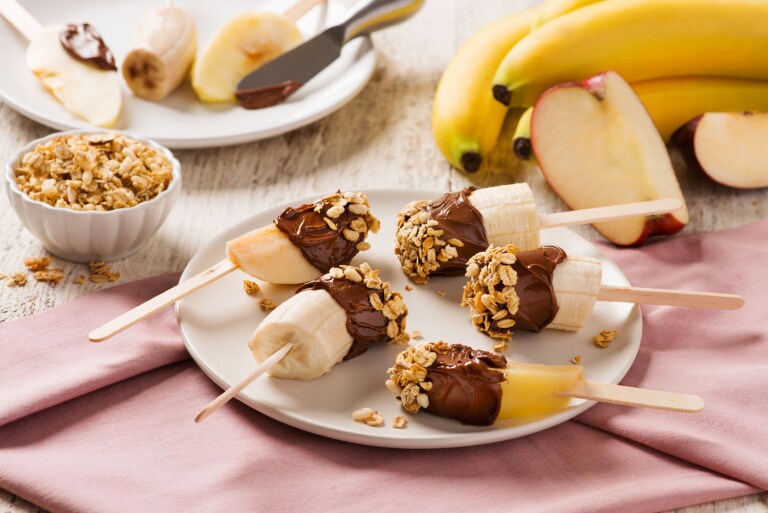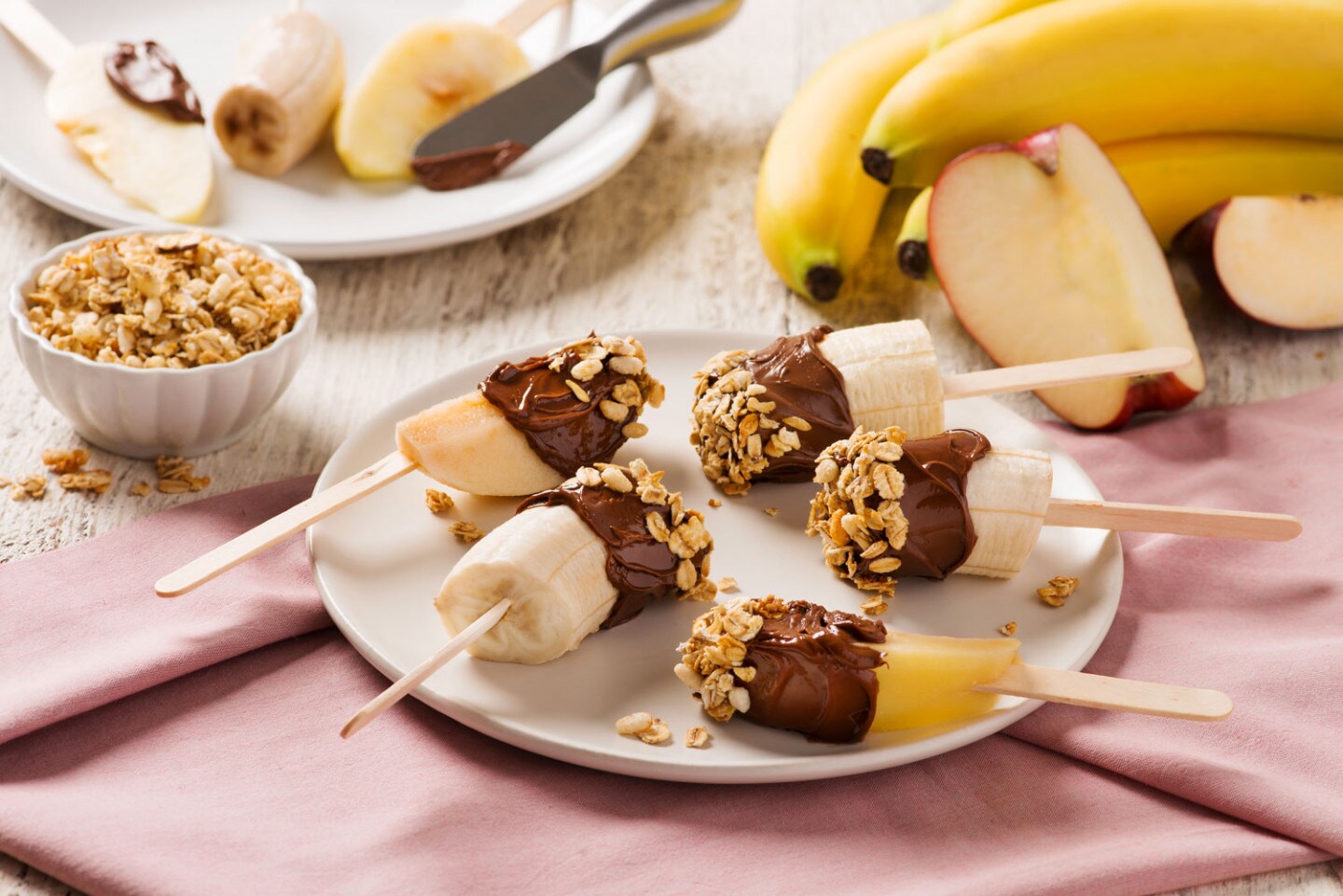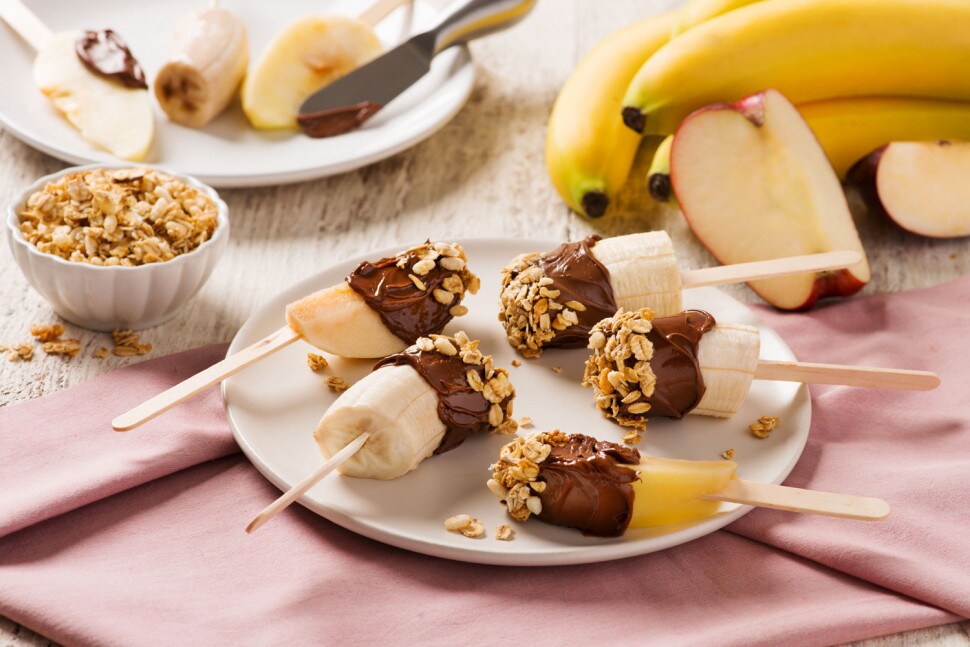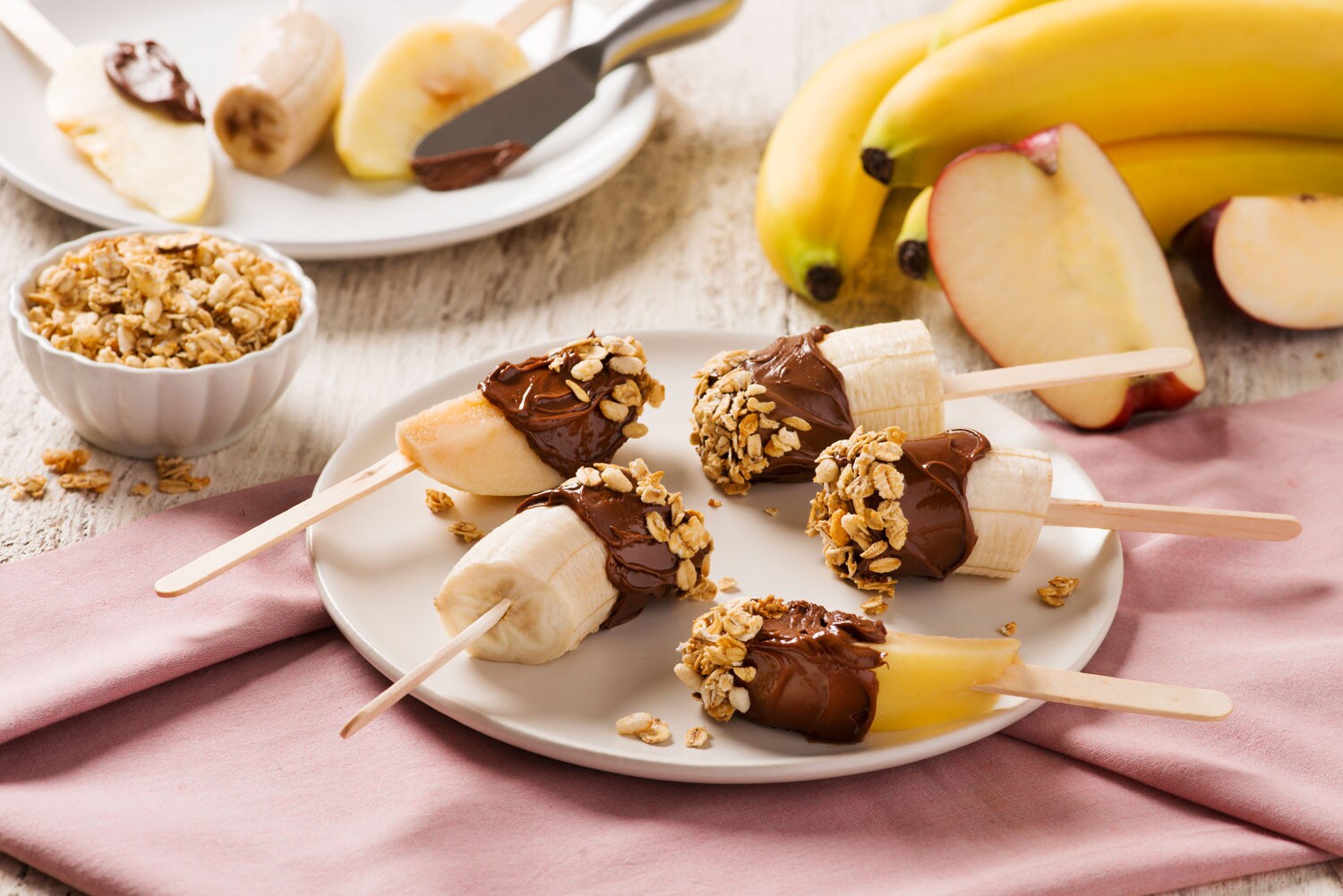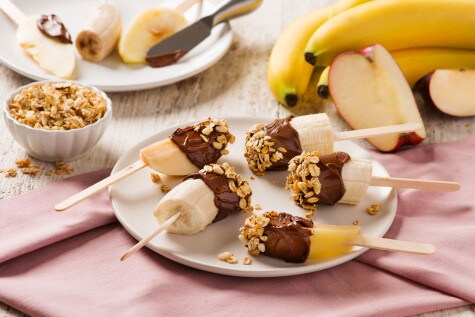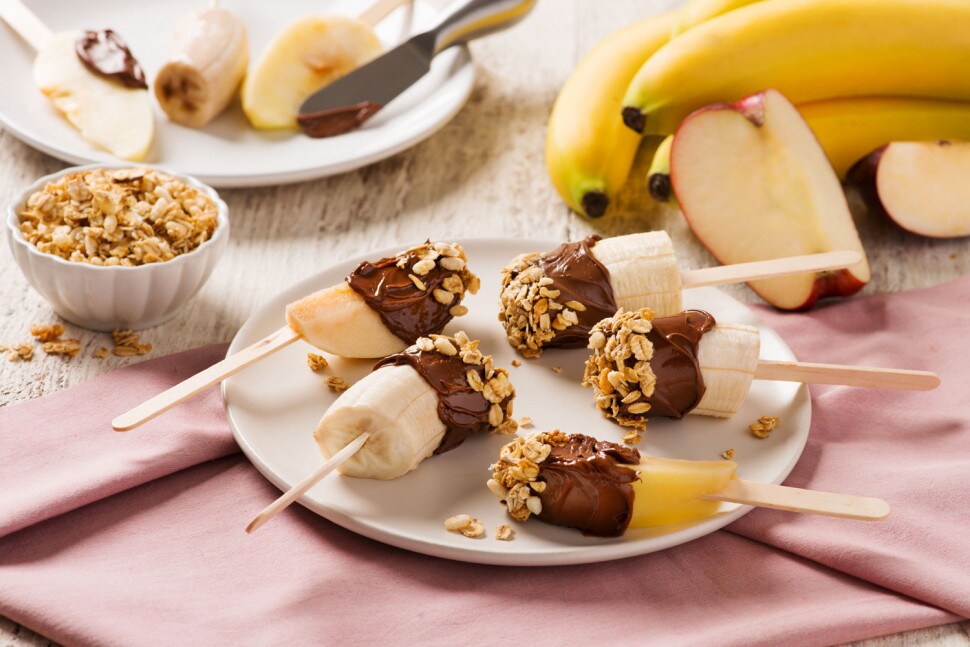 INGREDIENTS for 4 servings
1 banana, peeled, cut into 4 pieces

1 apple, cored and sliced into 8 wedges

1/4 cup Nutella® hazelnut spread

1/2 cup granola

12 popsicle sticks
To prepare this delicious recipe, 1 tbsp of Nutella® per person is enough to enjoy!
METHOD
STEP 1

Insert popsicle sticks into banana pieces. Freeze for 2 hours, or until firm.

STEP 2

Insert popsicle sticks into apple wedges. Pat dry with paper towel.

STEP 3

Spread 1 tsp Nutella® hazelnut spread evenly over top half of each apple wedge and banana piece. Roll in granola.

Tip: If desired, replace granola with chopped nuts or graham cracker crumbs.