Yogurt and Granola with Nutella® hazelnut spread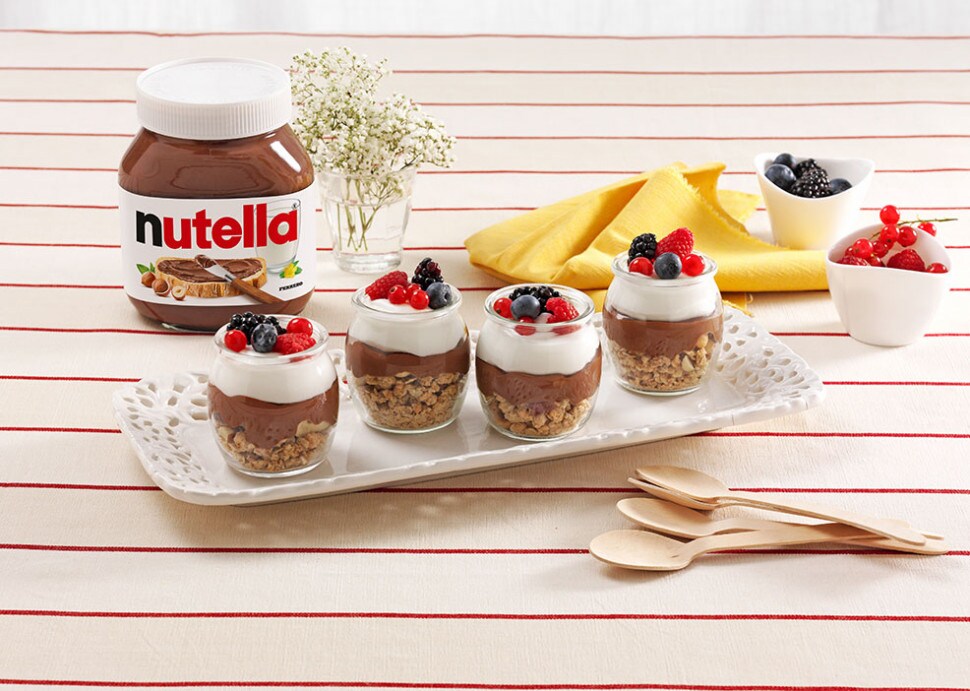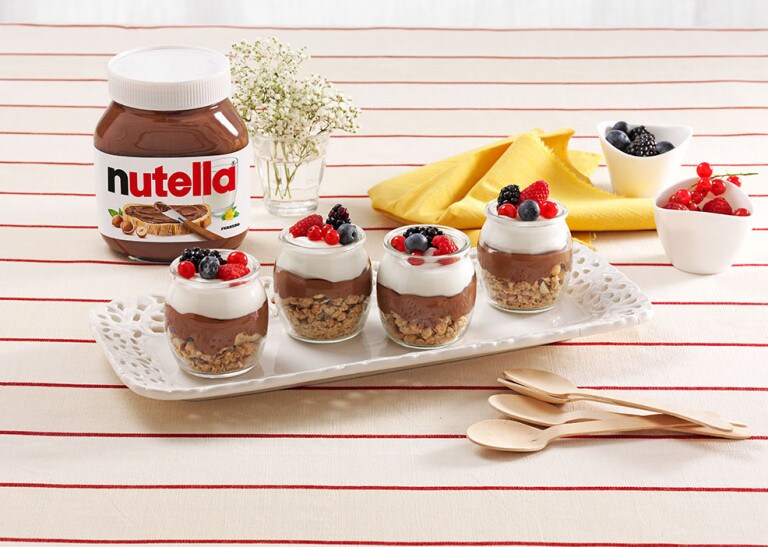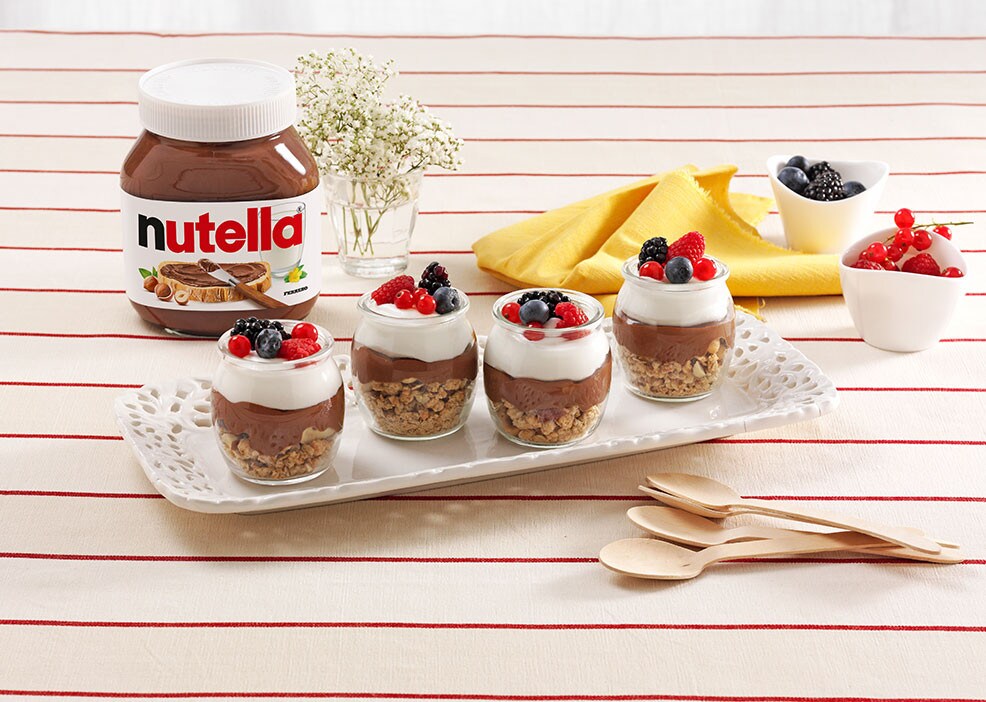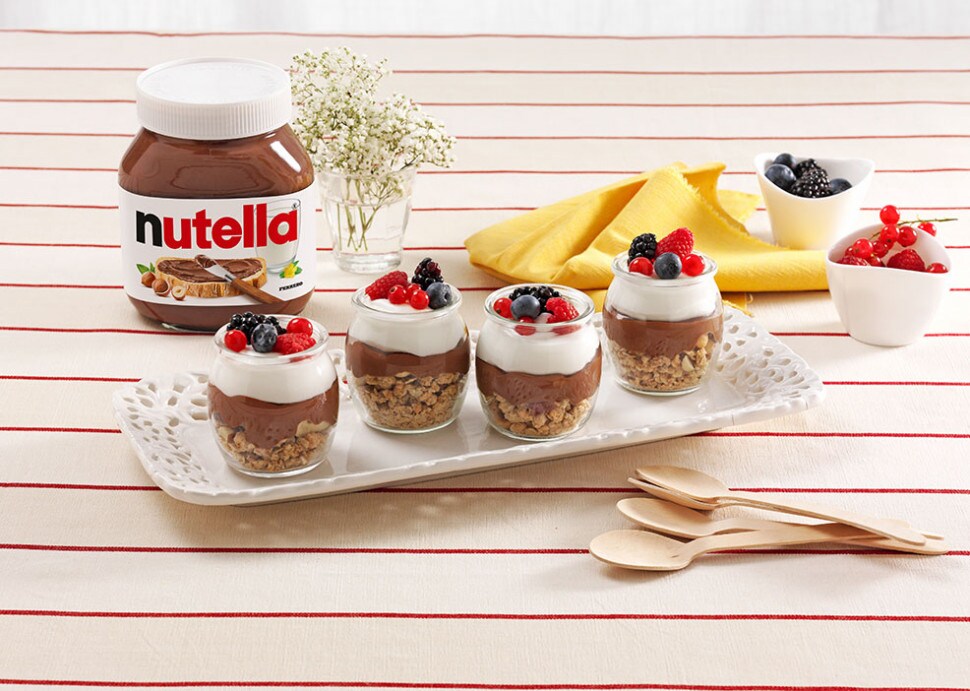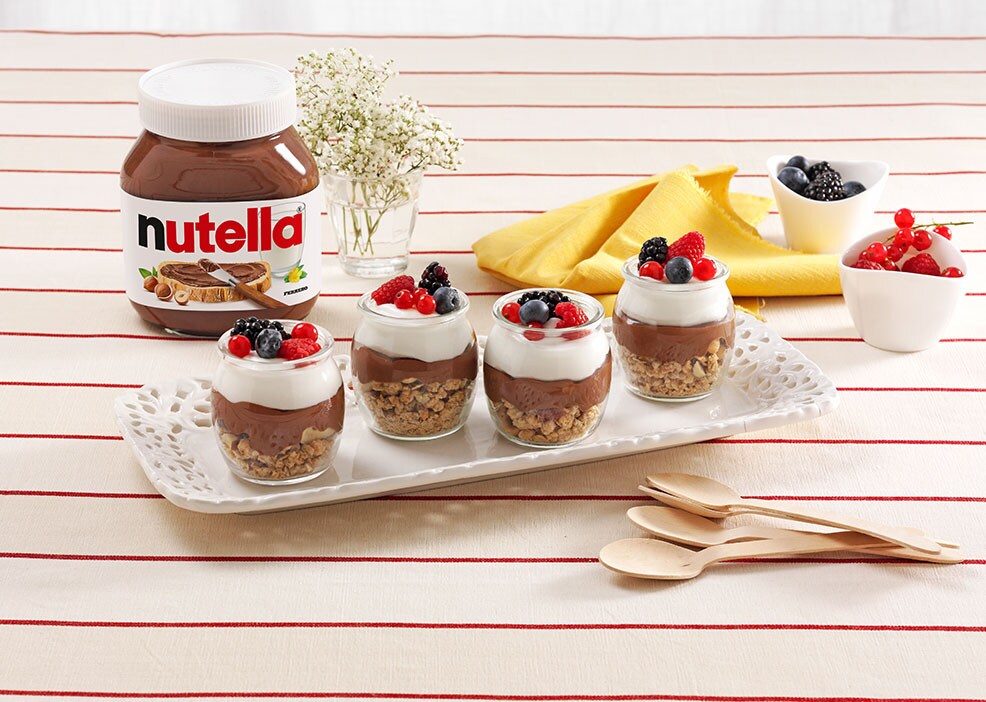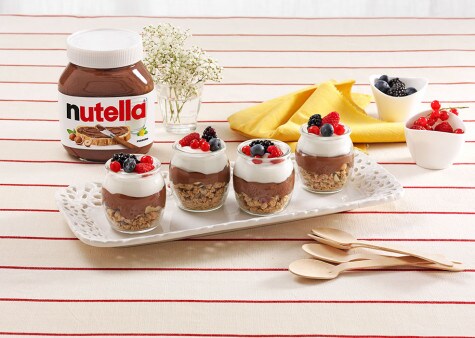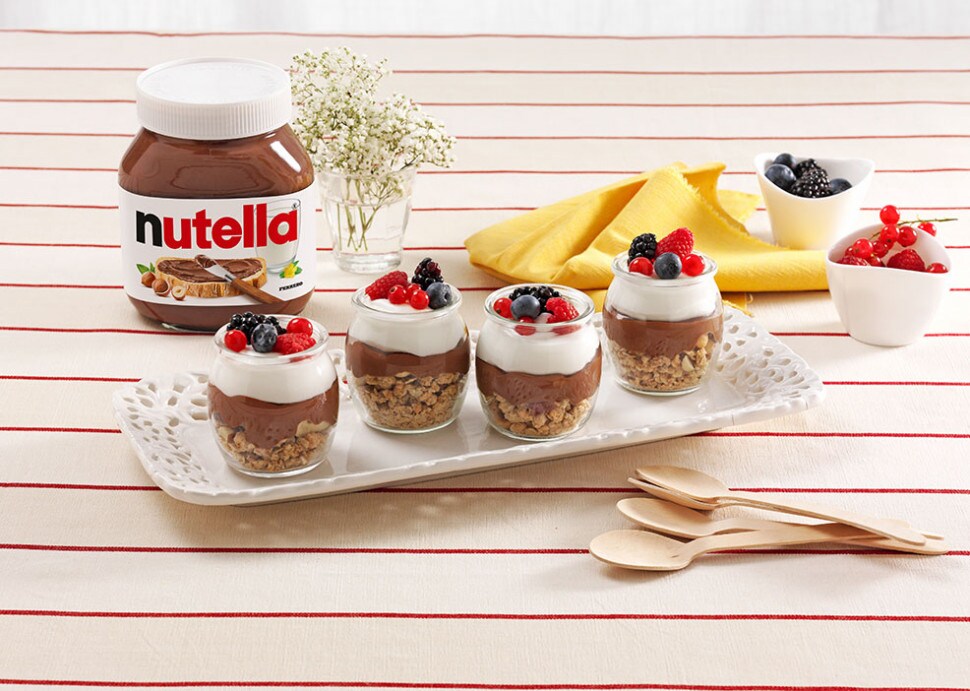 INGREDIENTS for 4 servings
4 tbsp Nutella® hazelnut spread
8 tbsp 0% fat plain or vanilla flavored Greek yogurt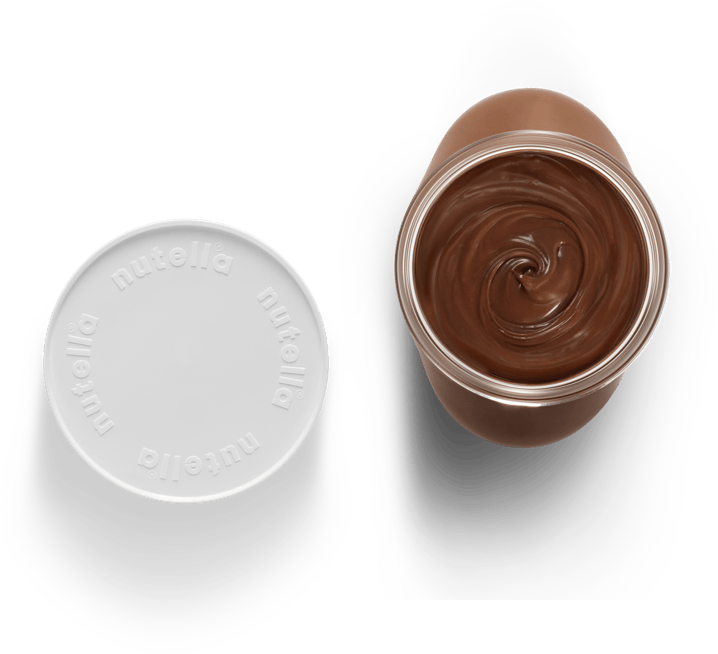 To prepare this delicious recipe, 1 tbsp of Nutella® per person is enough to enjoy!
METHOD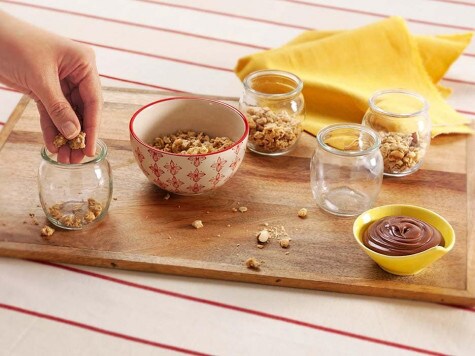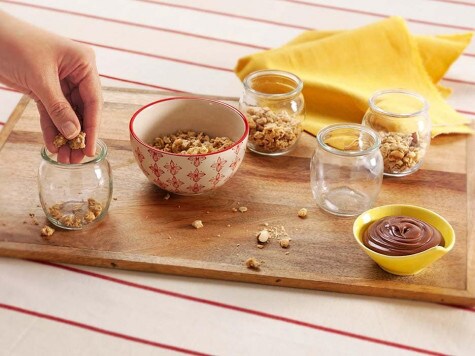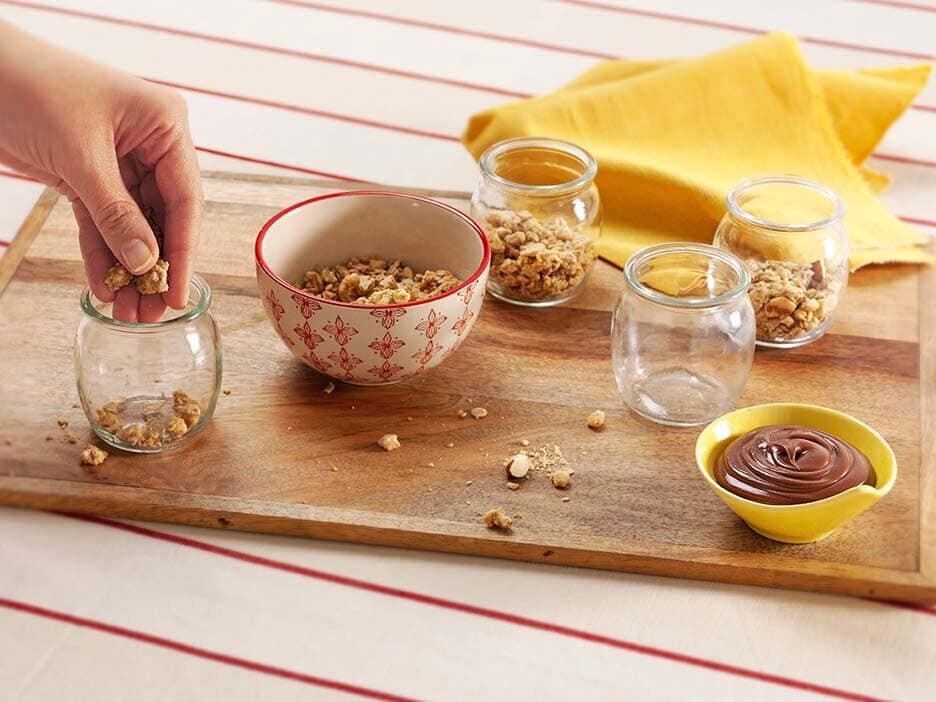 STEP 1
Take four juice glasses and place a ¼ cup of granola on the bottom of the glass.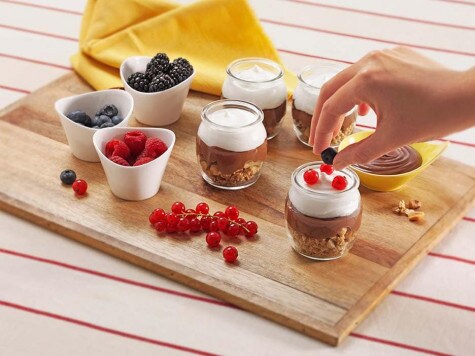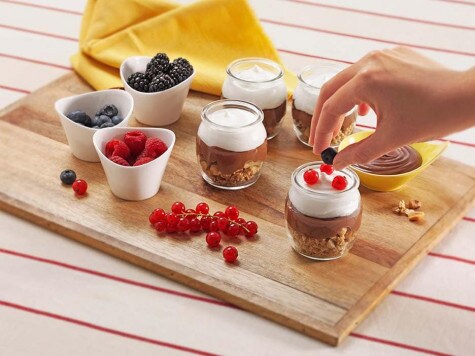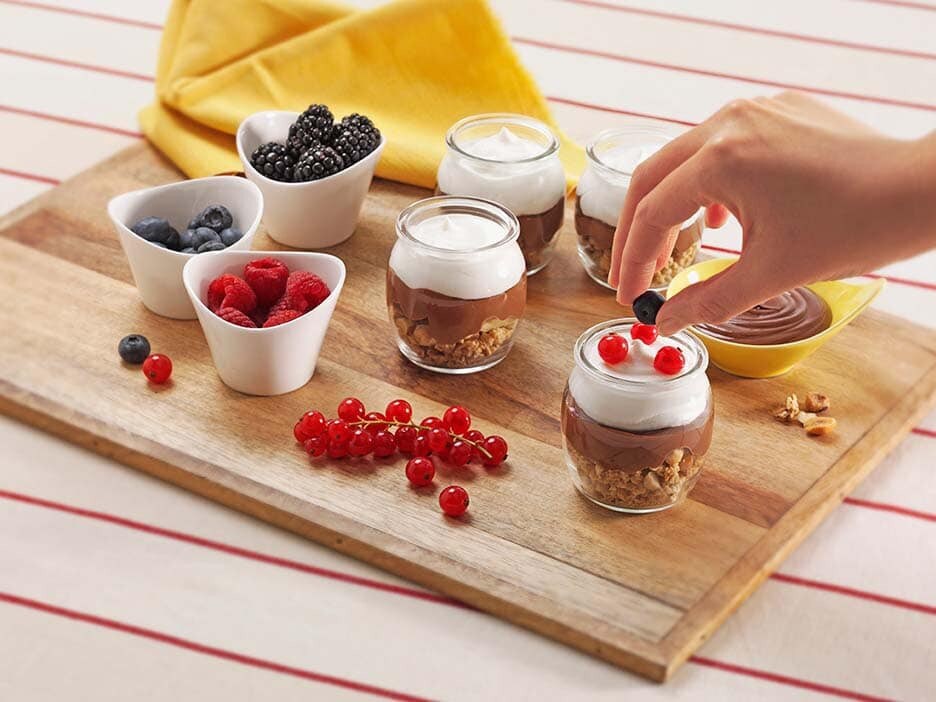 STEP 2
Spread 1 tbsp of Nutella® hazelnut spread on top of the granola followed by two tablespoons of yogurt and decorated with fruit. Serve immediately.