Oatmeal with Nutella® hazelnut spread and Fruit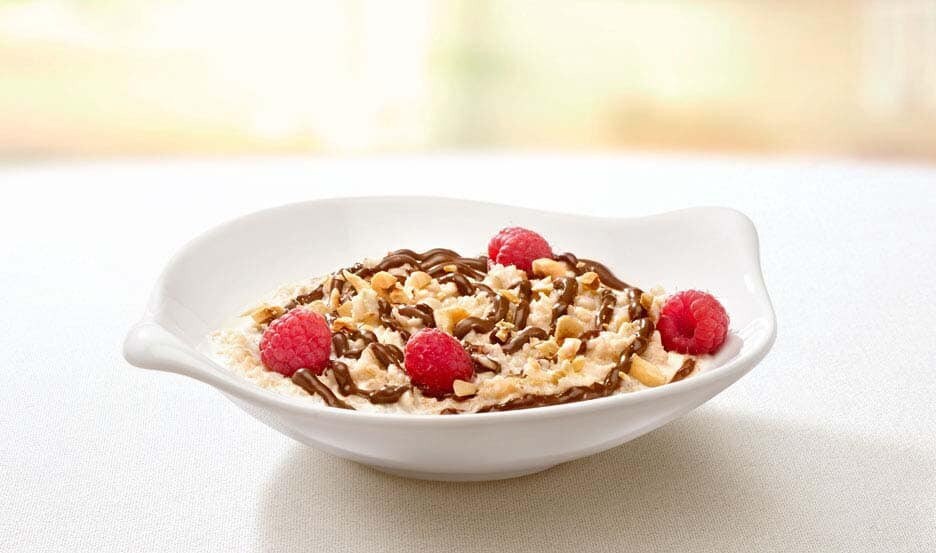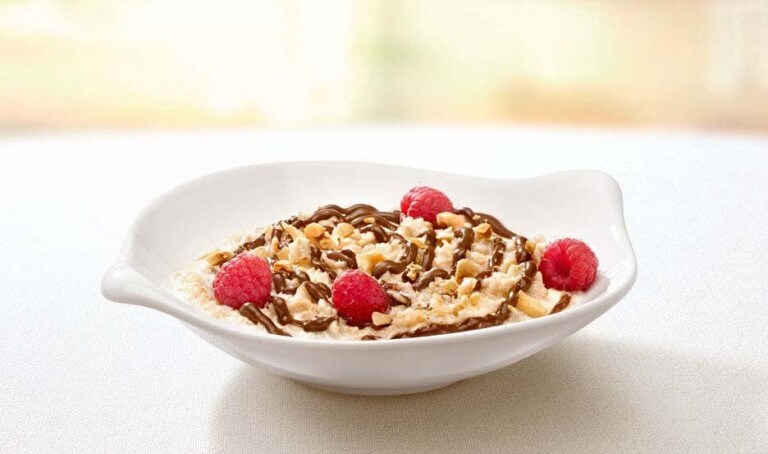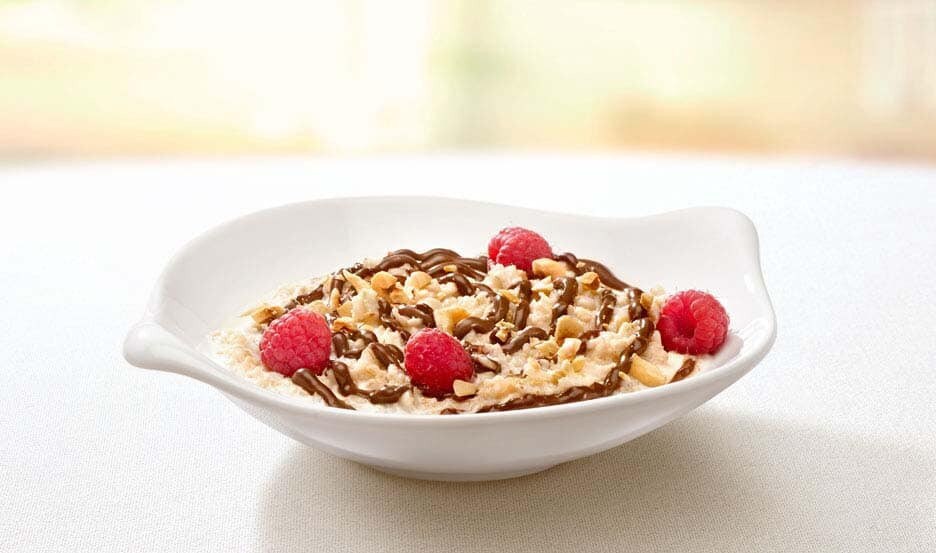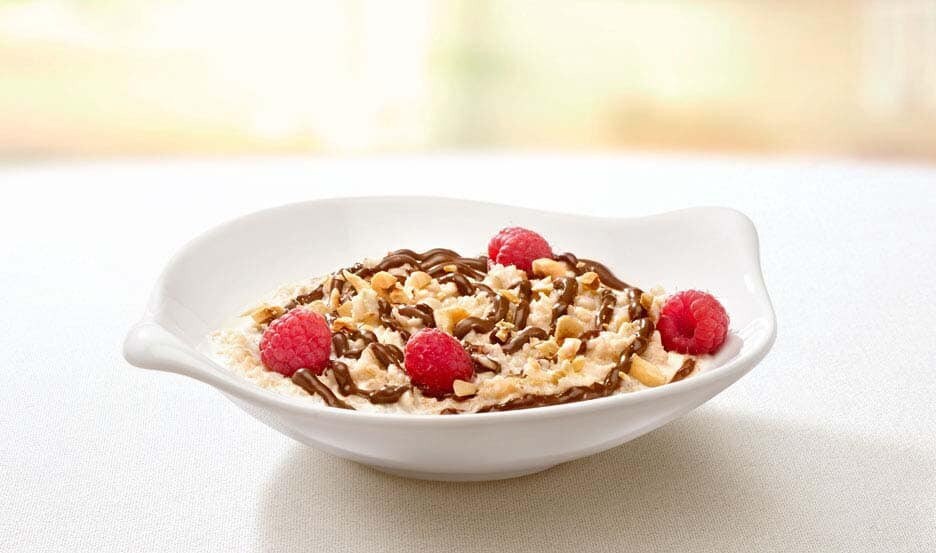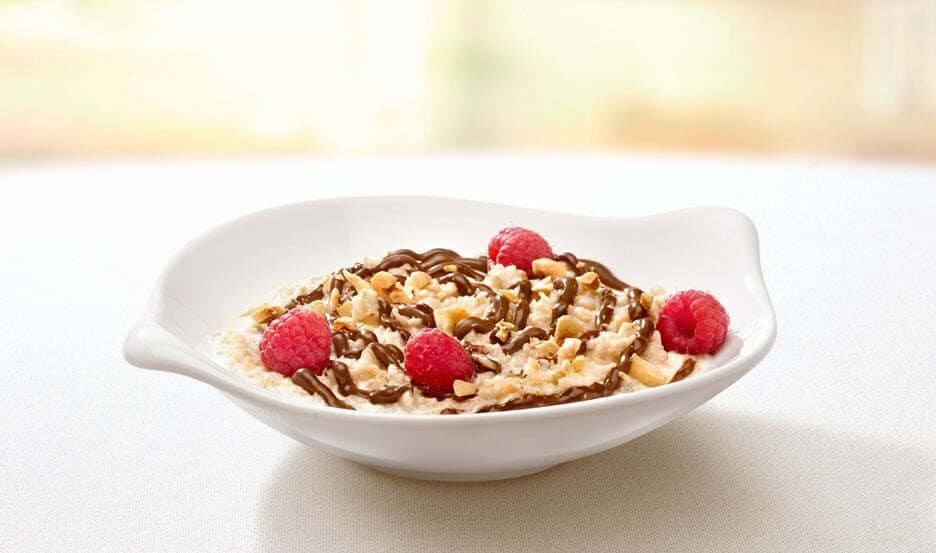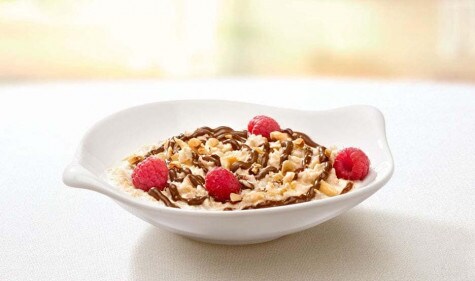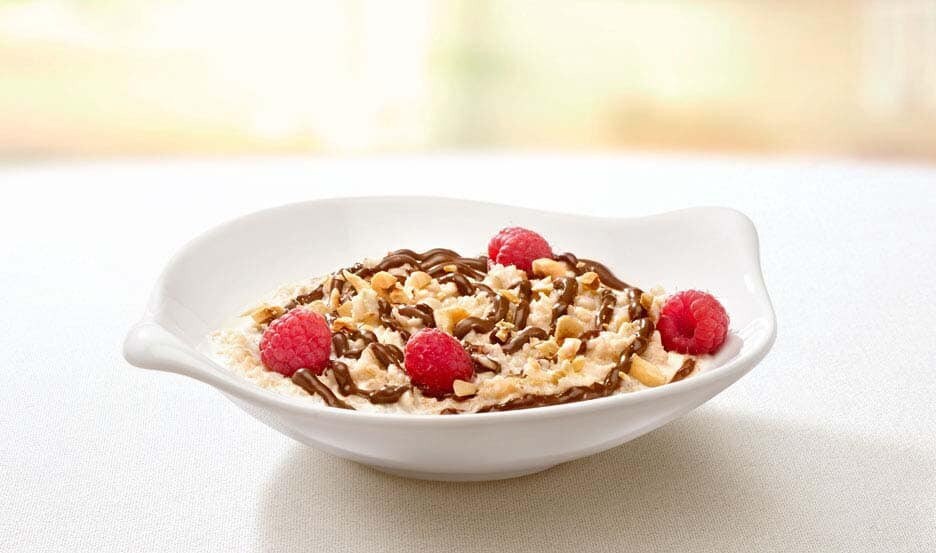 INGREDIENTS for 4 servings / 1 bowl per serving
4 tbsp Nutella® hazelnut spread
2 tbsp roughly chopped hazelnuts, or any other nut
To prepare this delicious recipe, 1 tbsp of Nutella® per person is enough to enjoy!
METHOD
STEP 1
Put the milk and oats in a saucepan.
Cook on a medium-high heat until the mixture thickens, then add the sugar and keep stirring.
Let the oatmeal cool.
STEP 2
Divide the mix into bowls and decorate each with Nutella® hazelnut spread, the chopped hazelnuts and raspberries (or other fruit if you prefer).
Serve at room temperature.