Breakfast Party Cheesecake Fruit Wrap with Nutella®
These delightful cheesecake wraps are a fun, festive and fruit-forward way to start the day.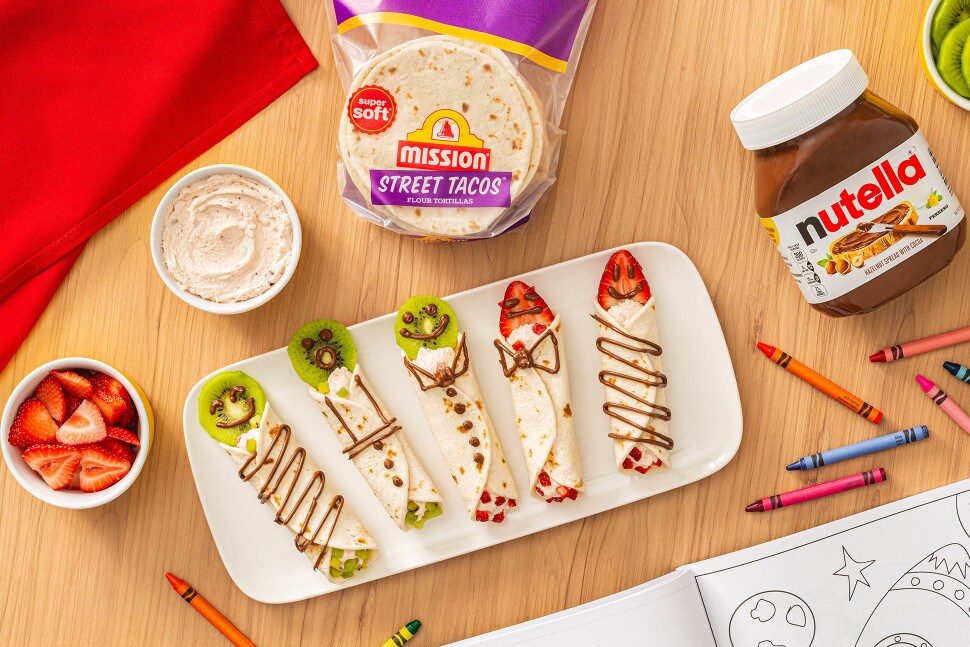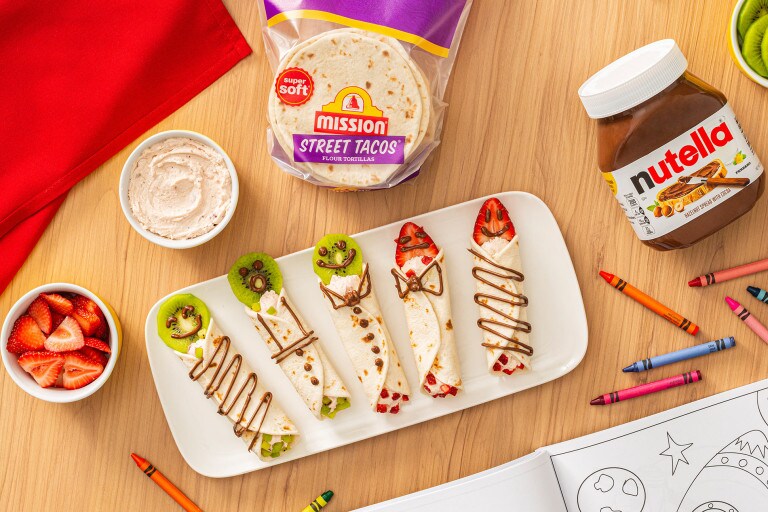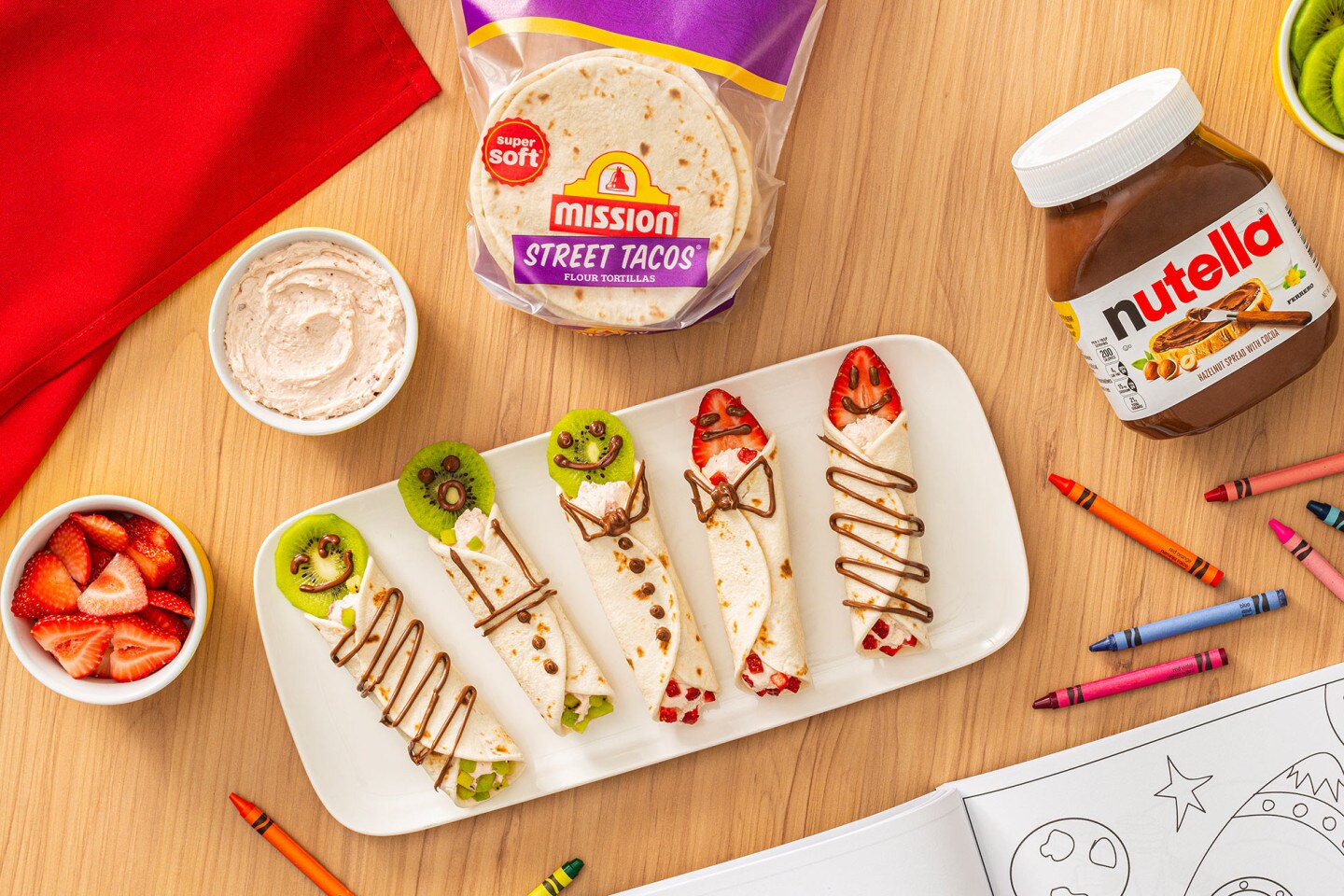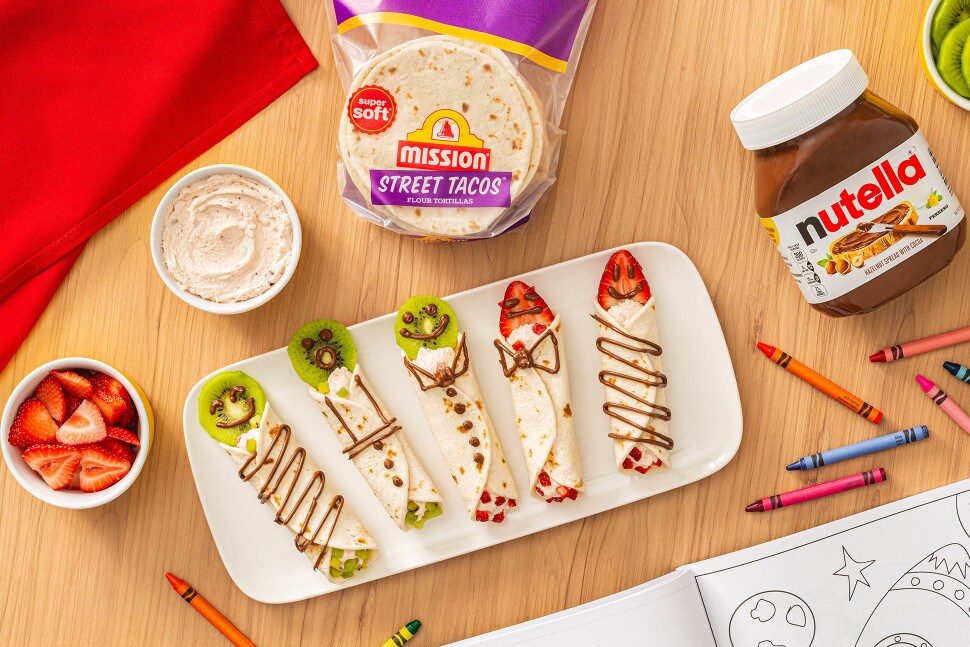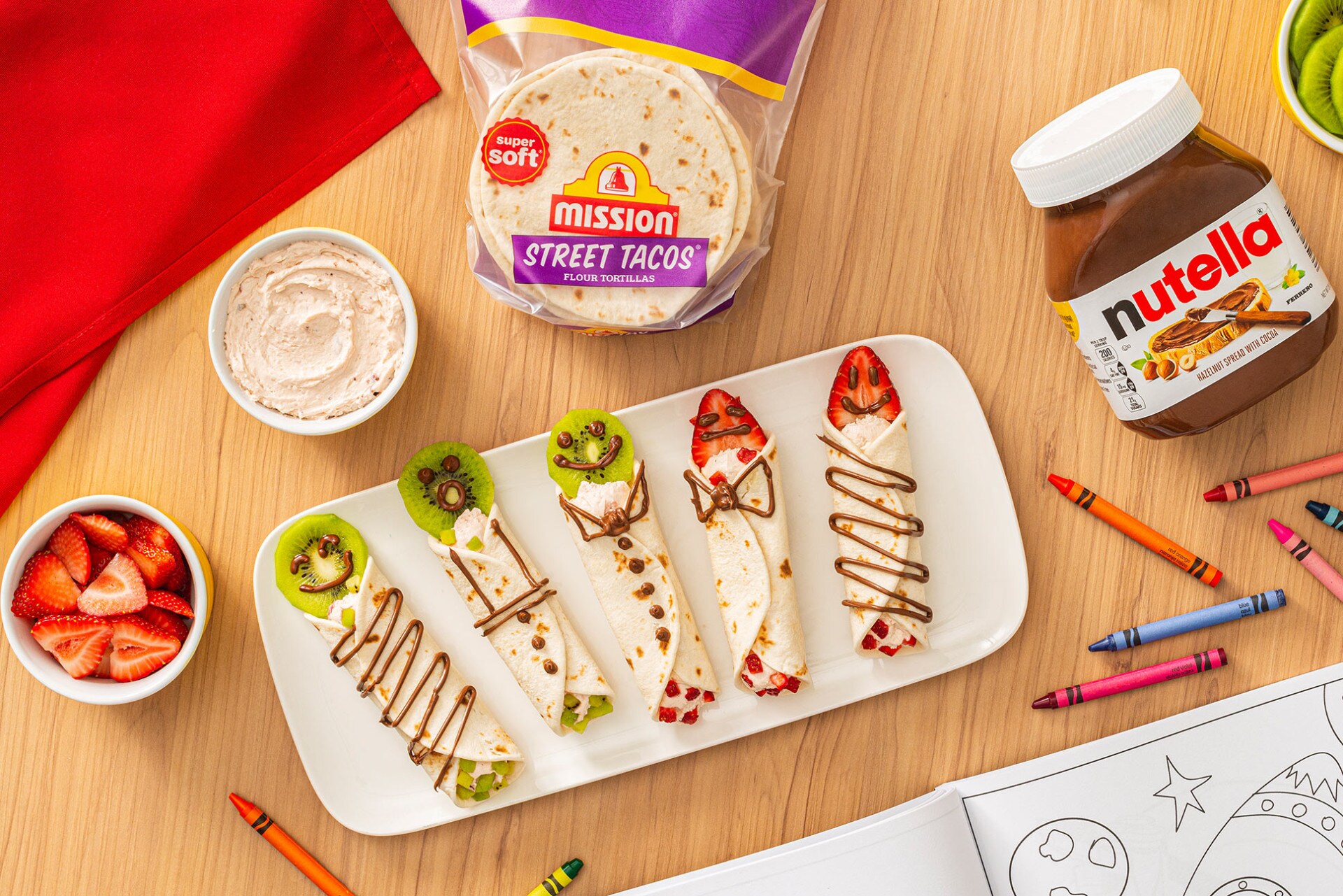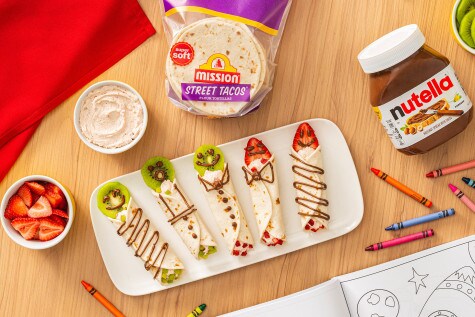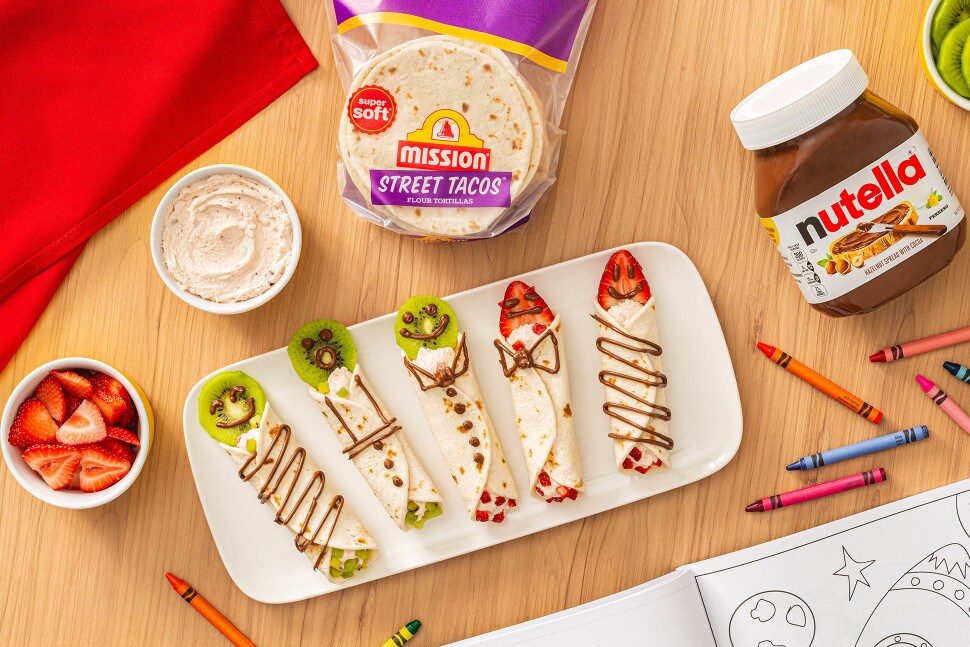 INGREDIENTS for 4 to 6 servings
8 Mission® Street Tacos Flour Tortillas
1/4 cup plain cream cheese, softened
1 cup chopped or sliced fruit, such as strawberries, kiwi, mango and/or cantaloupe, plus 8 more slices for "heads"
3 tbsp Nutella® Hazelnut Spread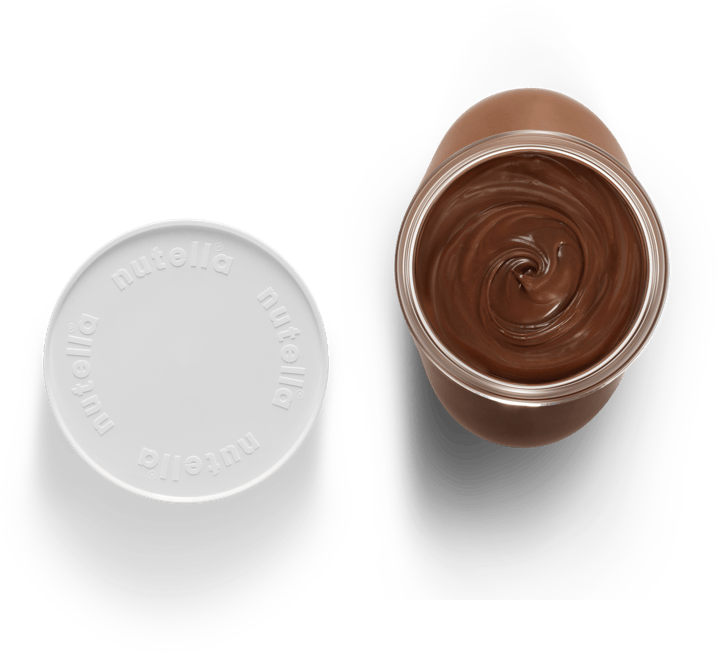 To prepare this delicious recipe, 1 tbsp of Nutella® per person is enough to enjoy!
METHOD
Warm tortillas
Warm tortillas
Warm tortillas according to package directions.
Prepare filling
Prepare filling
In medium bowl, using handheld electric mixer, beat together cream cheese, jam and vanilla until blended and smooth. Fold in whipped topping.
Assemble wraps
Assemble wraps
Divide mixture evenly down center of each tortilla. Divide chopped fruit among tortillas and roll up into wraps. Arrange a fruit slice at one end of each tortilla, popping out as if it's a head. Garnish each fruit slice to resemble a face.
Pipe hazelnut spread
Pipe hazelnut spread
Transfer Nutella® Hazelnut Spread to piping bag fitted with small round tip. Pipe each fruit "head" with hazelnut spread to resemble a face. Pipe tops of tortillas as desired.
Tip: Substitute strawberry jam with another flavor of jam as desired.