Coconut balls and Nutella®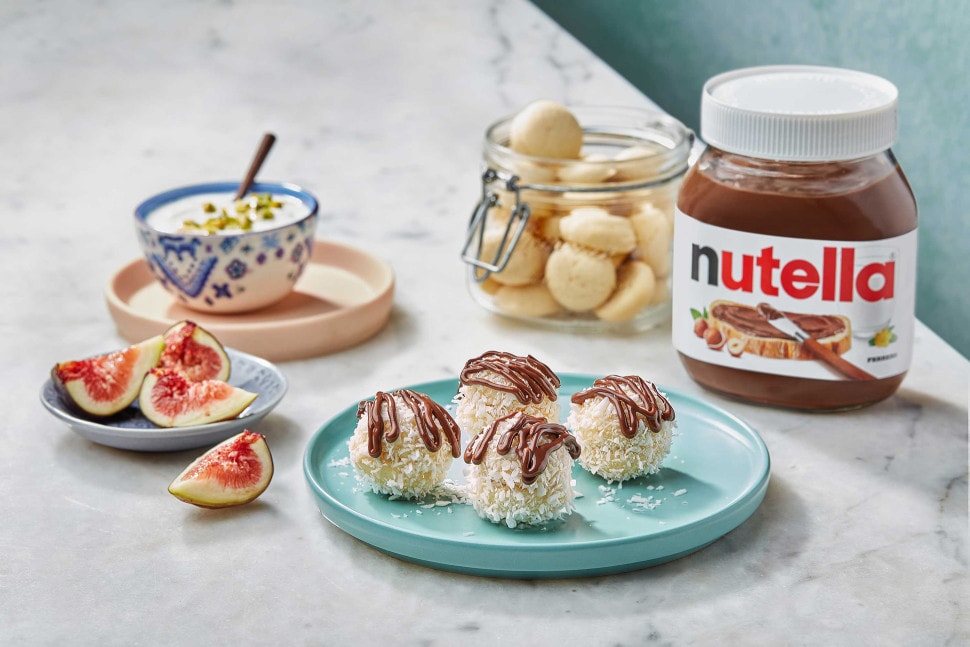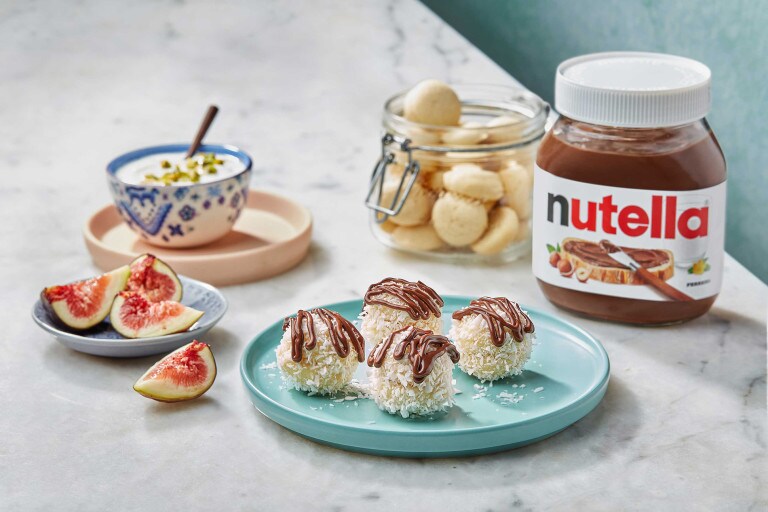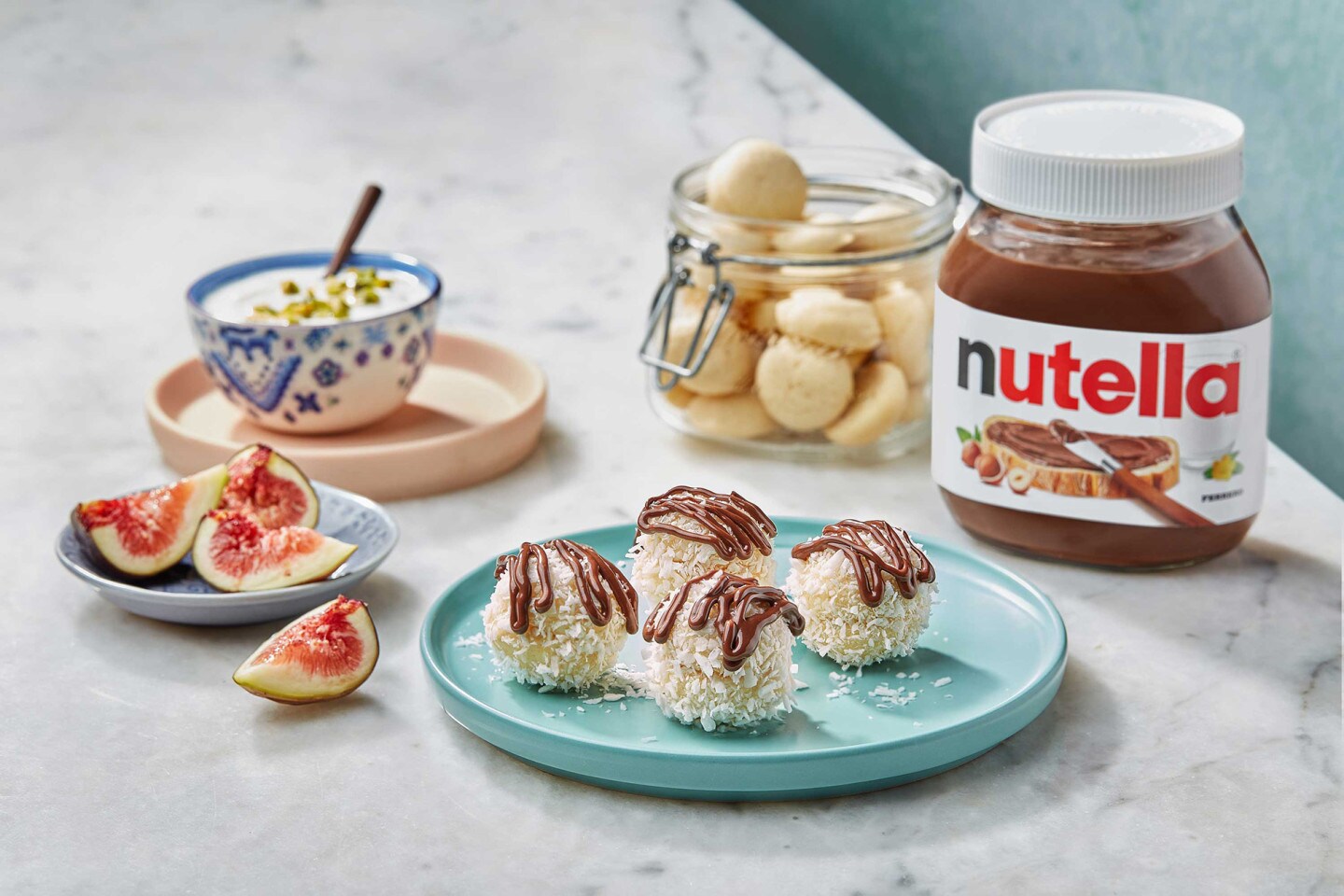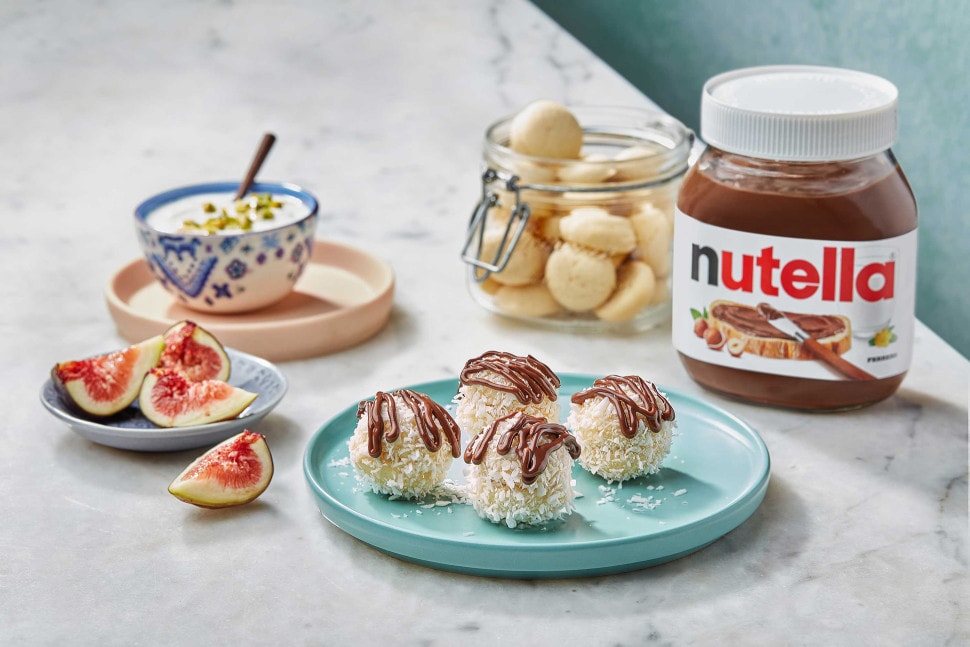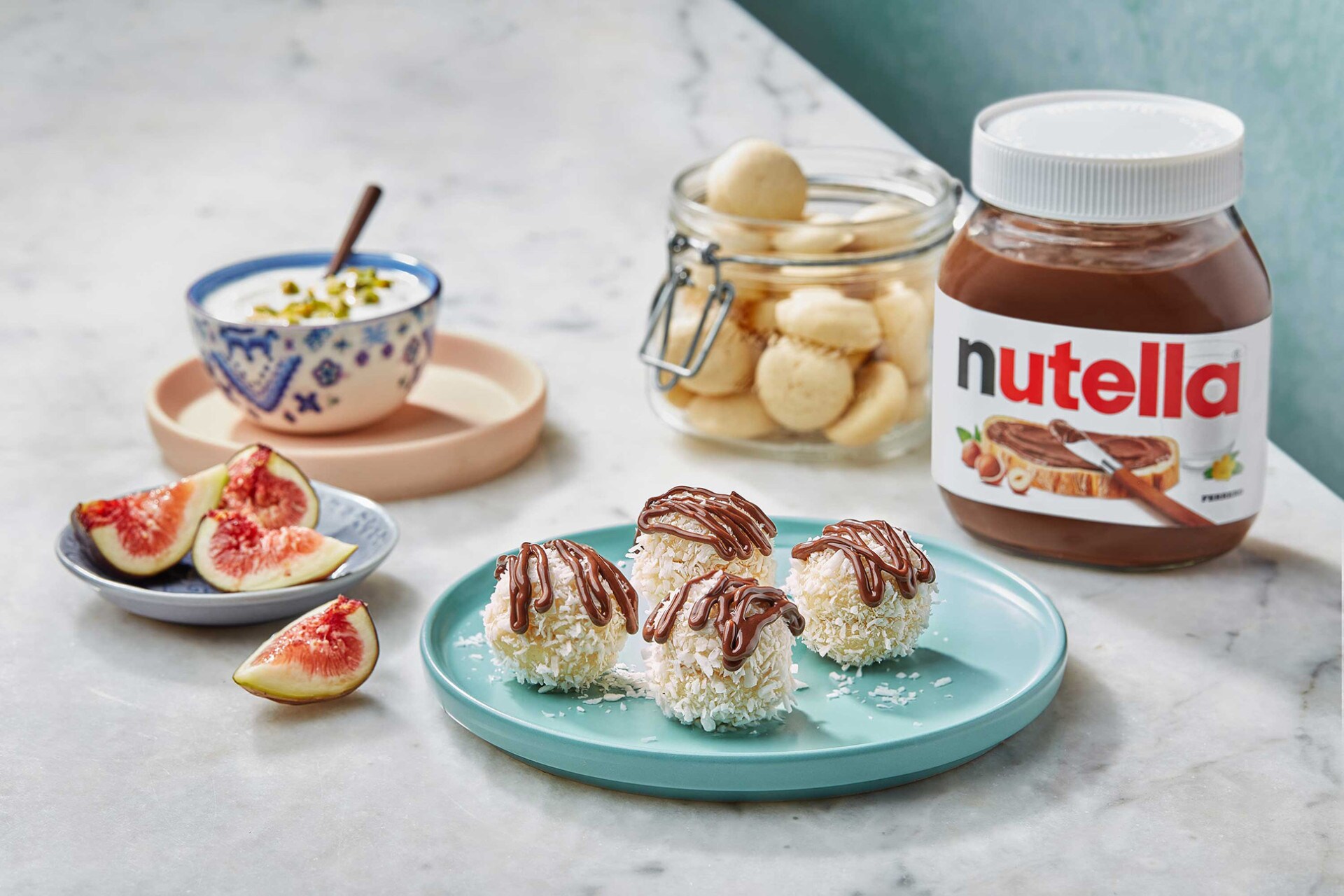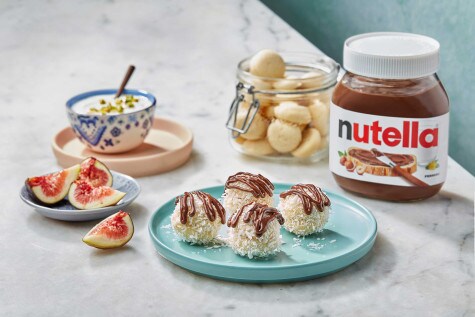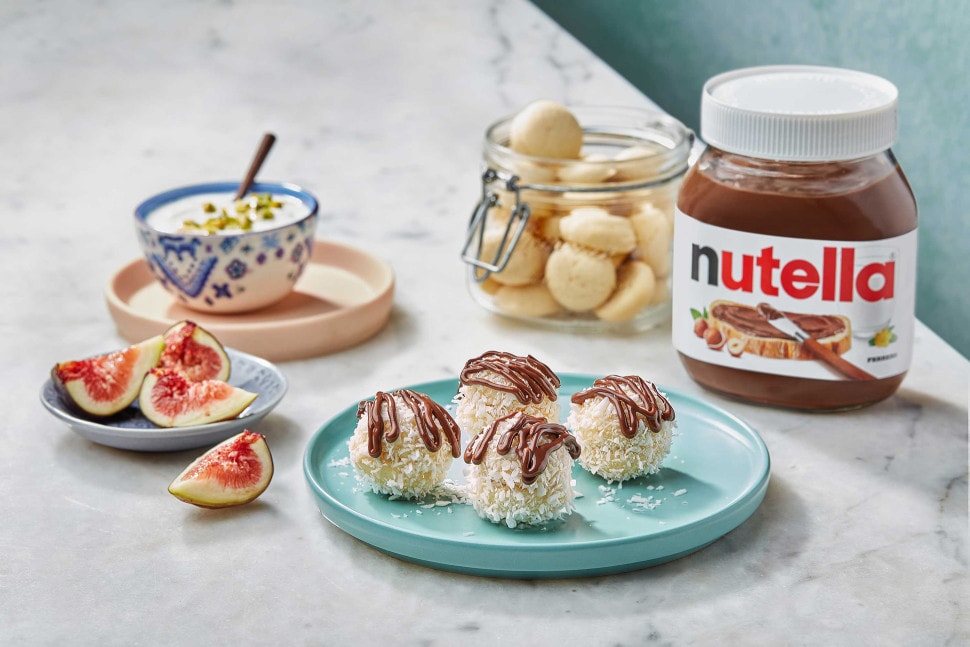 INGREDIENTS FOR 20 SERVINGS
300g flour (+or- depending on absorption)
300g Nutella® (15g per serving)
5 tablespoons orange blossom water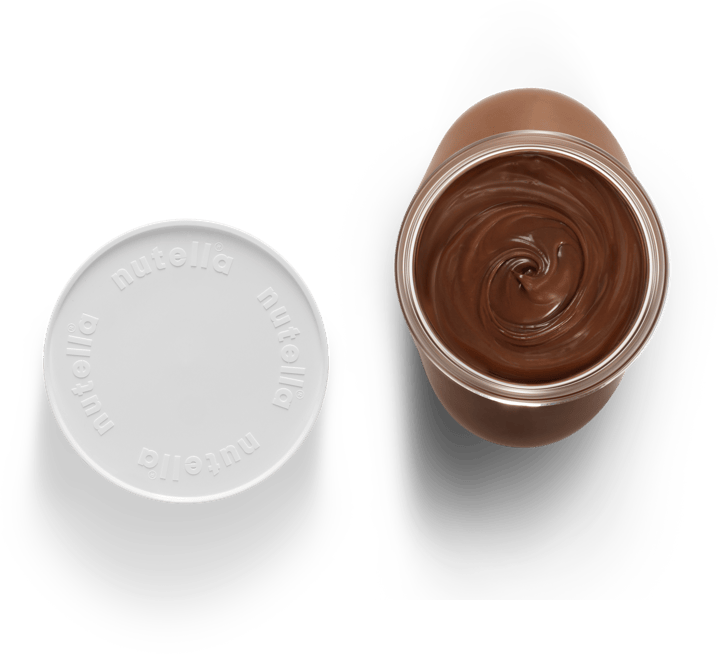 To prepare this delicious recipe, 15g of Nutella® per person is enough to enjoy!
METHOD
In a large bowl, add in the soft butter (take it out of the fridge 1 hour before to soften it) and the sugar. Using a manual whisk, work the mixture until you get a homogeneous cream. Add the two whole eggs at room temperature and whisk until the mixture whitens. Add the lemon zest and mix.
Sift the flour, baking powder and salt, then add them in three times to the previous mixture. Work the whole with a spatula to incorporate them well until you get a soft, smooth and homogeneous dough.
Line a baking dish with baking paper, then oil your hands and shape into small balls about 7g the size of a cherry. Place them on the baking sheet, making sure they are spaced well as they will swell during cooking.
Cook the balls in the preheated oven at 180° for about 8 to 10 minutes until they take on a slight golden color from the bottom. Do not leave them too long as they will harden later.
Let the shortbread balls cool down.
Do the same with the rest of the dough.
Stick two coconut balls using a bit of Nutella®.
Coat generously with coconut and drizzle the little cakes with Nutella®. Do the same with the rest of the littles cakes.