Baseema Balls with Nutella®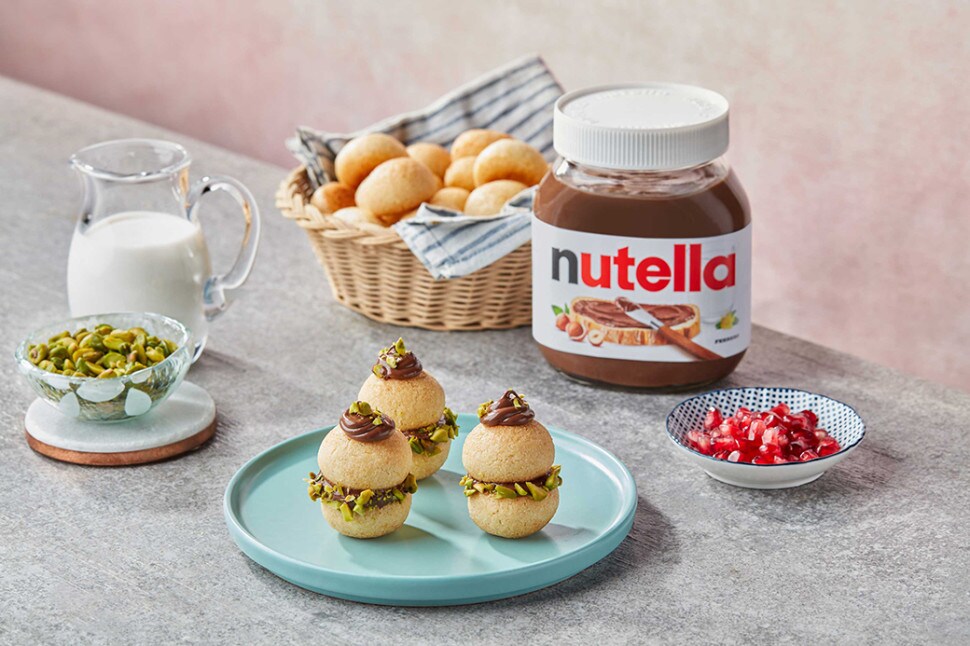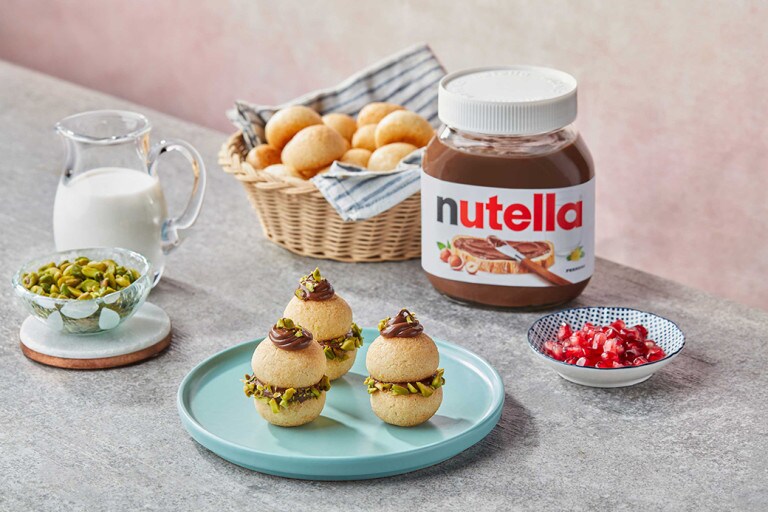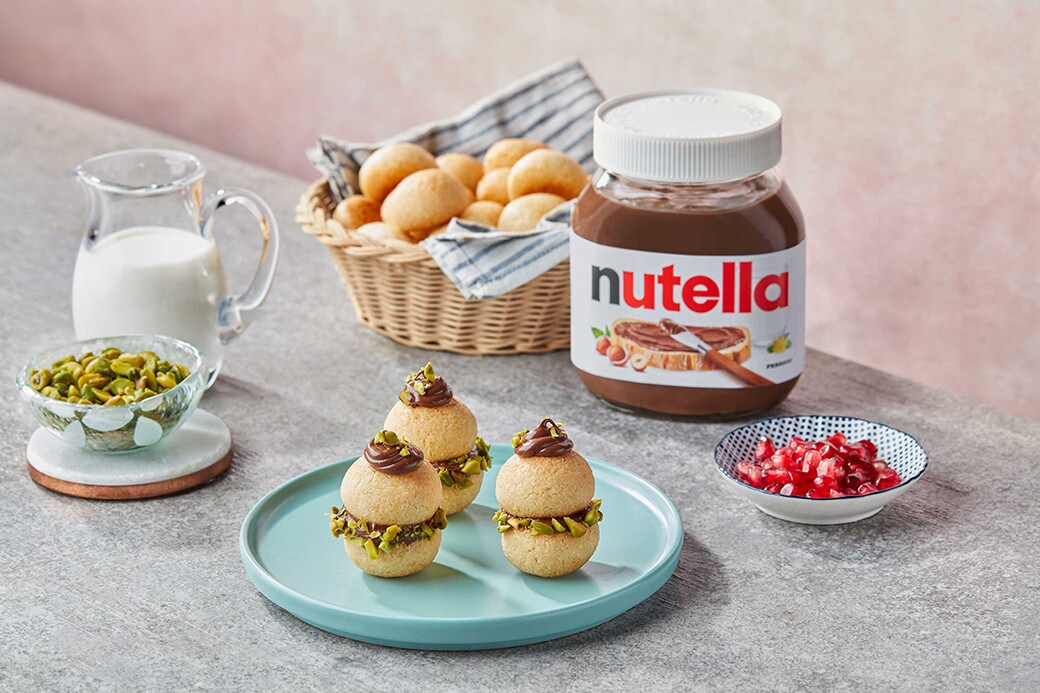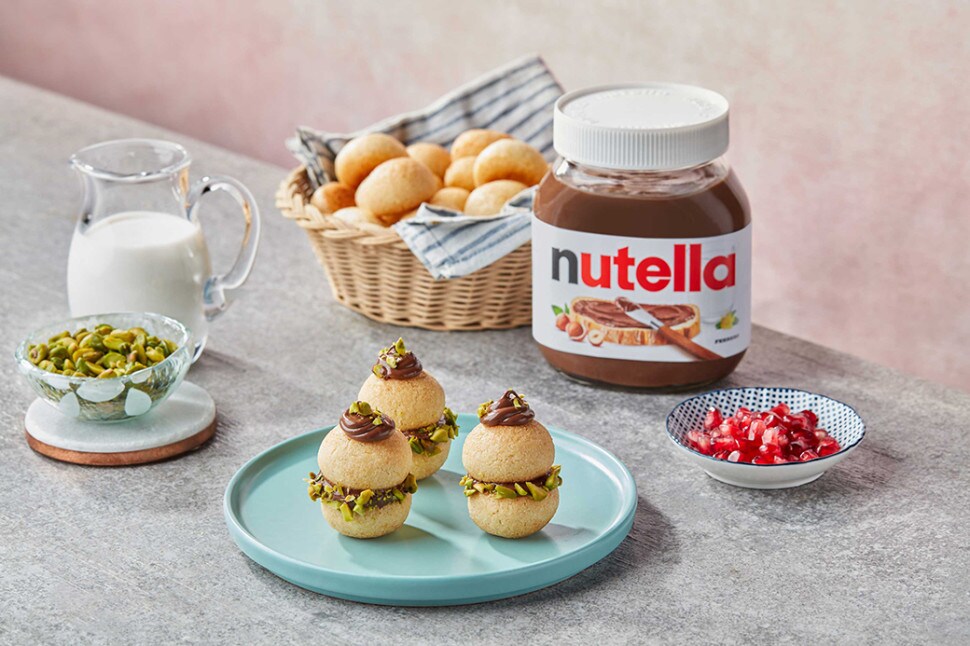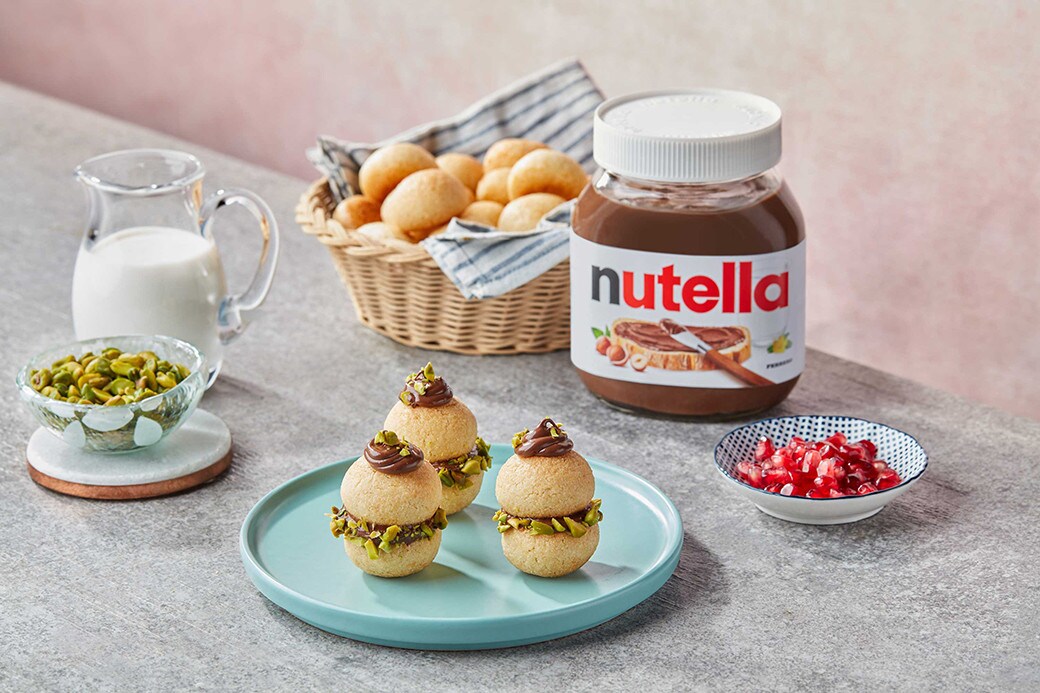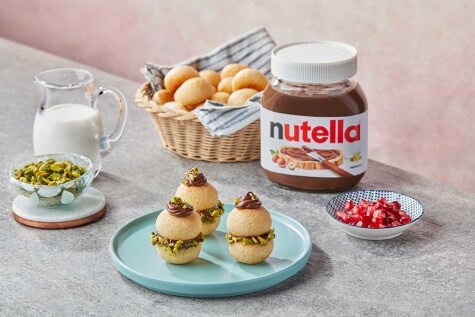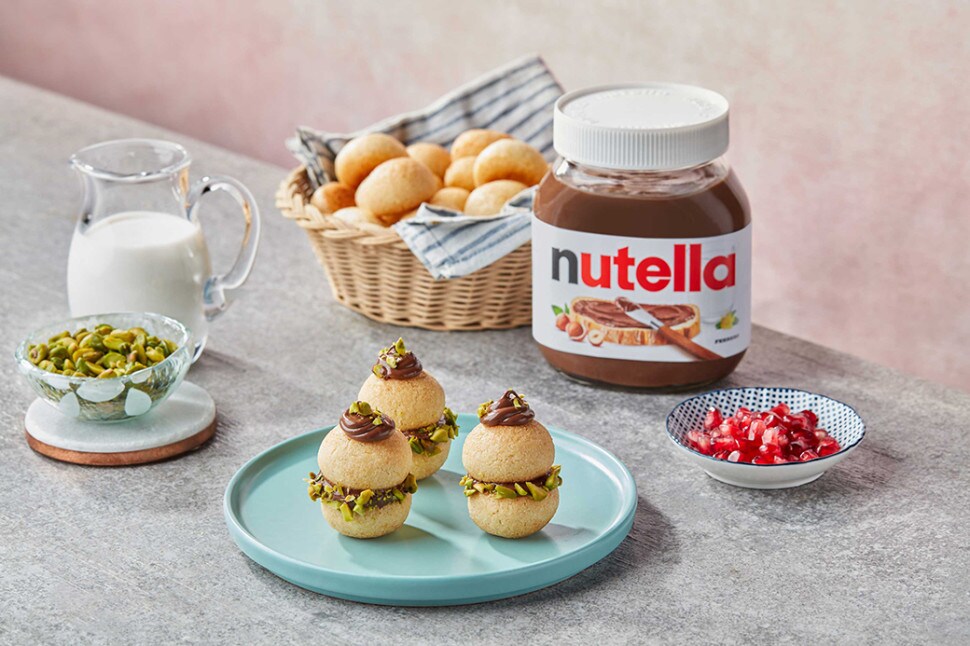 INGREDIENTS 12 pax serving / 1 piece per person
1/2 cup finely ground coconut
1 tablespoon glucose honey
180g Nutella® (15g per person)
Fresh fruits 2g (total 24g)
Half nuts 0.7g (total 8.4g)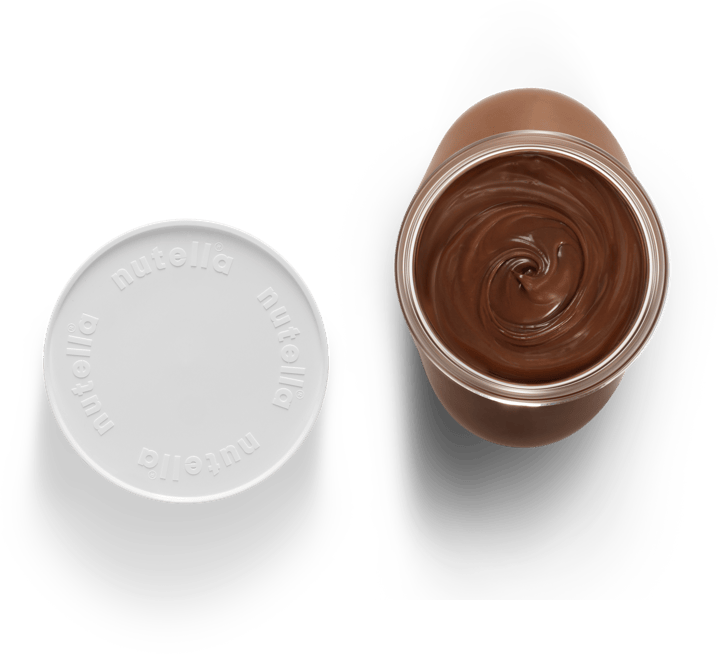 To prepare this delicious recipe, 15g of Nutella® per person is enough to enjoy!
METHOD
Bring the sugar and water for the syrup into a boil, then raise it and let it cool.
Mix semolina, coconut and half a cup of sugar together.
Mix glucose honey, milk and ghee together, heat them a little, and then stir with the previous semolina mixture.
Place final mix in small silicone moulds and into the oven at a temperature of 170 degrees for 15 minutes.
Add the syrup on the harissa immediately and leave it to cool.
Add Nutella® and some nuts between every 2 ghribates.
Garnish with Nutella® and nuts.