Krachel with Nutella® and Blueberry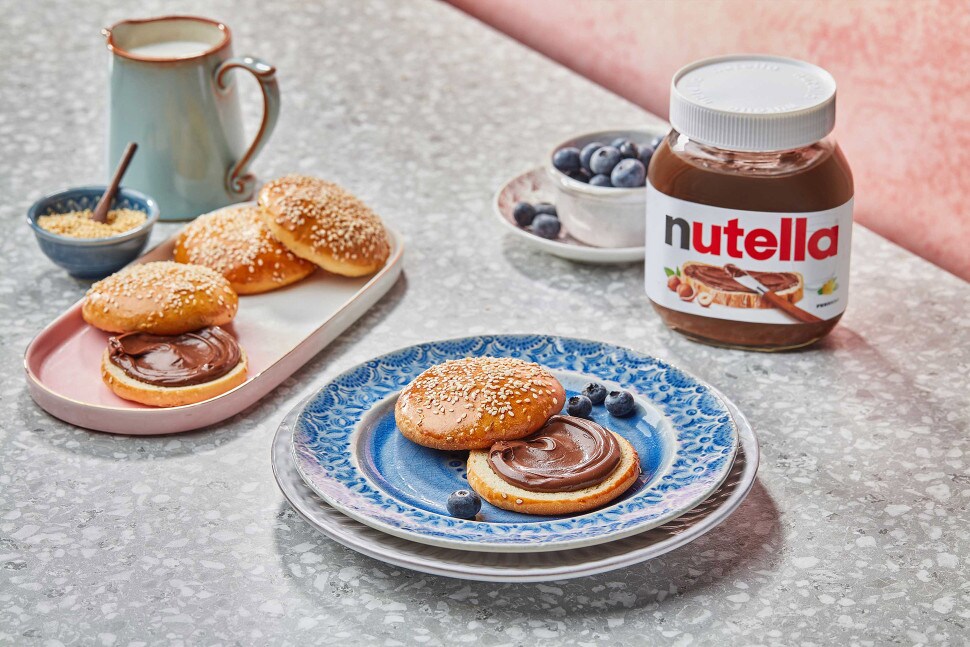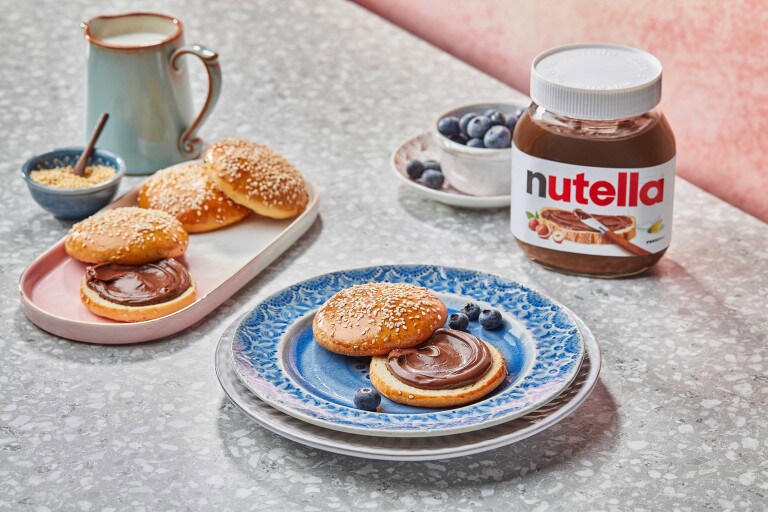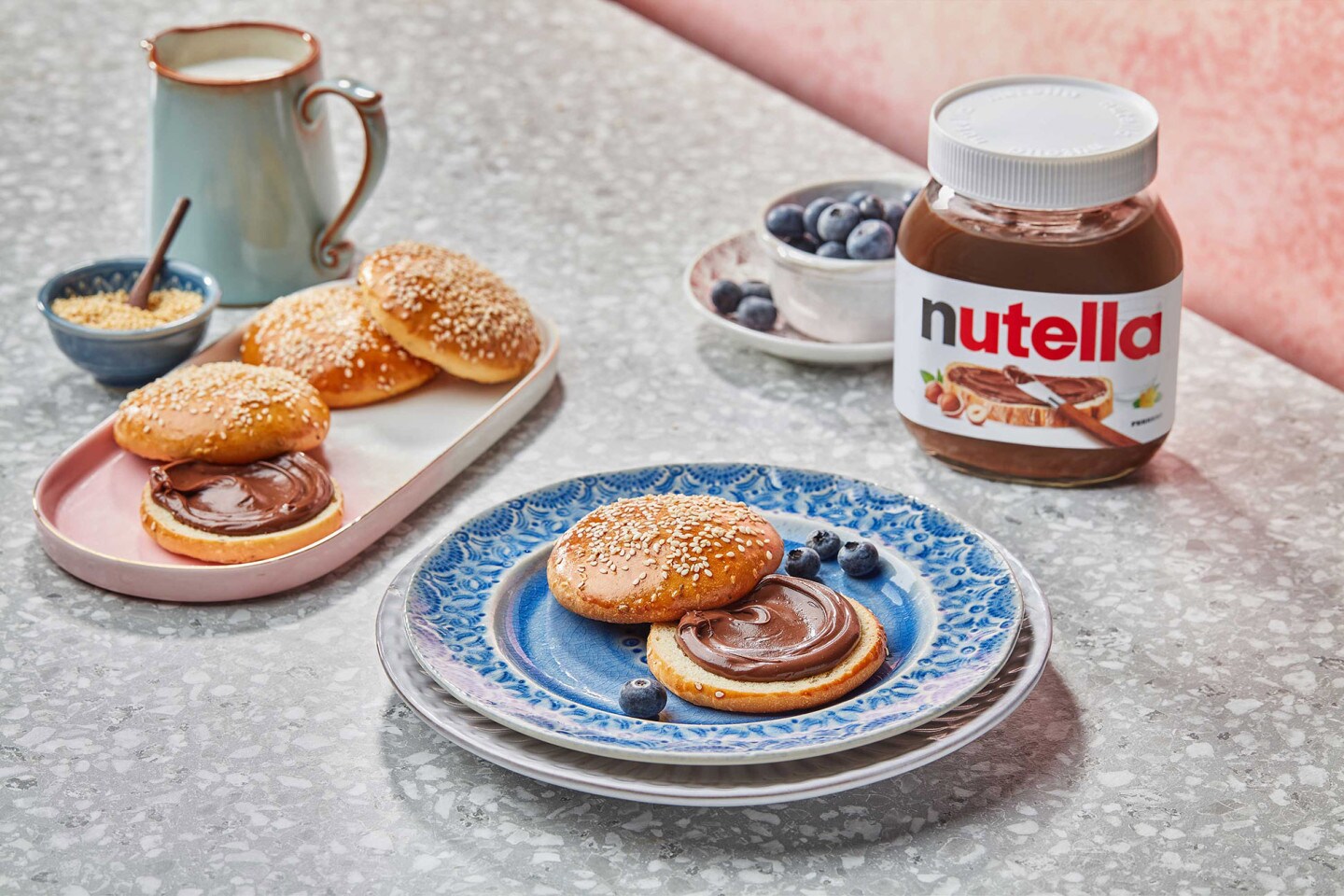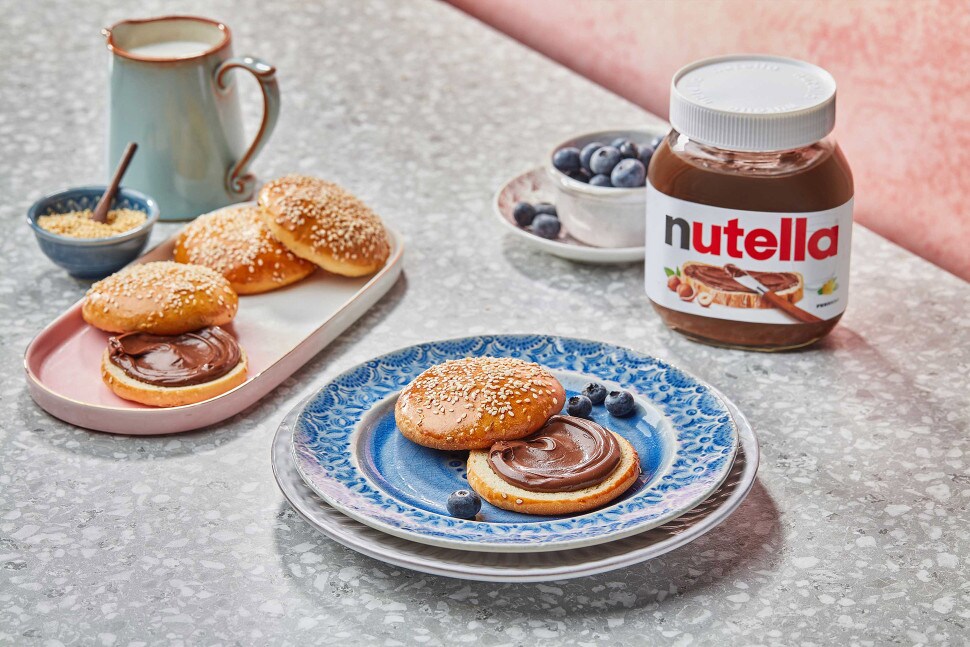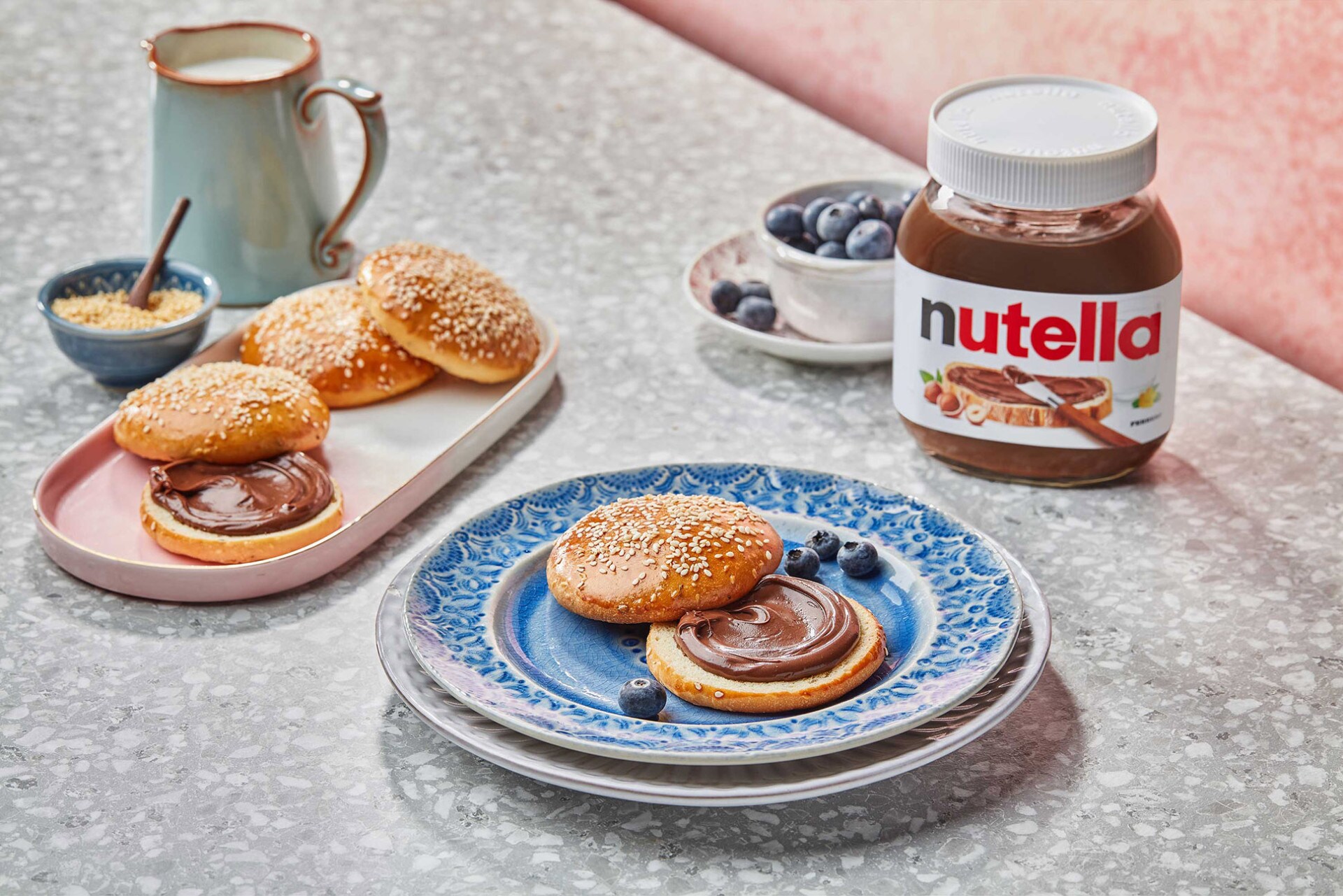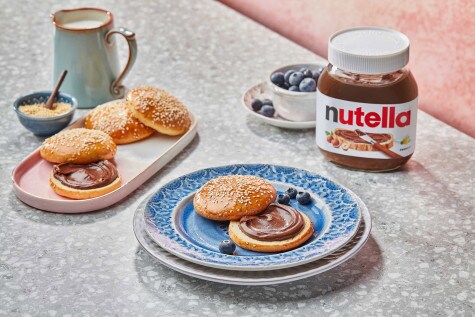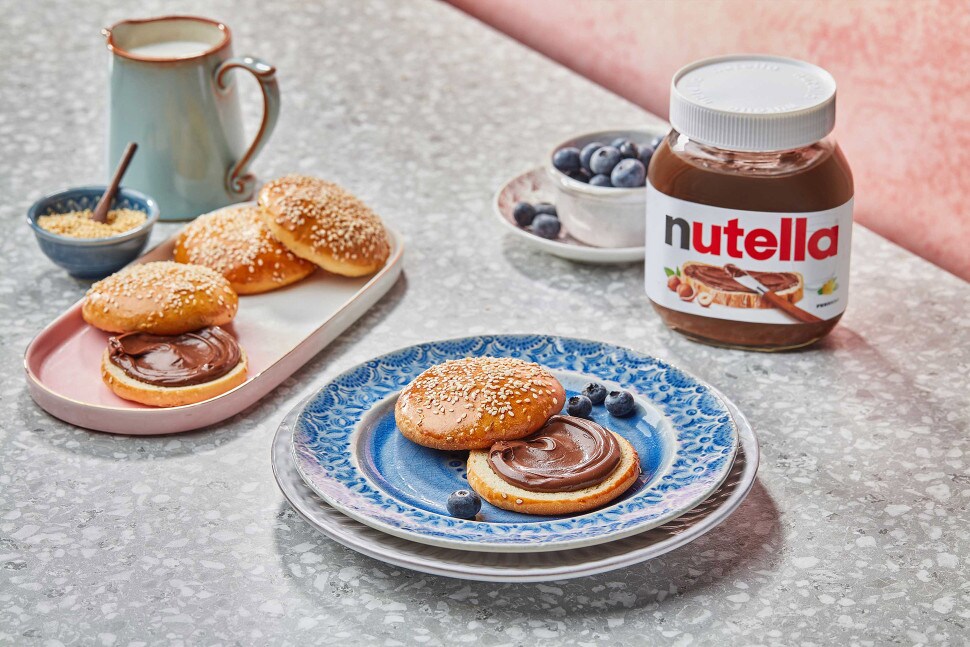 INGREDIENTS FOR 20 Krachel (20 people)
A pinch of Arabic gum (optional)
1 tablespoon anise (unground)
4 tablespoons toasted sesame seeds
4 tablespoons orange blossom water
2 sachets of baker's dry yeast (or 20g fresh yeast)
300g Nutella® for stuffing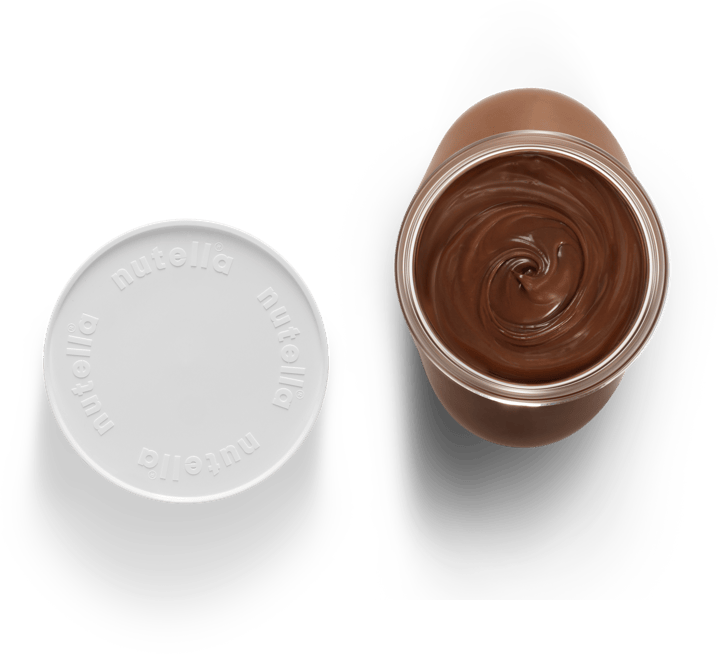 To prepare this delicious recipe, 15g of Nutella® per person is enough to enjoy!
METHOD
Put all the ingredients in the robot bowl except the butter and the egg.
Let knead for 10 minutes (this is important). You can knead by hand until you get an elastic dough. Add the soft butter and continue kneading for 5 minutes.
Cover the dough with food film and place in a warm place (warm oven at 35 or 40°C maximum off).
Degas the dough by working it a little by hand and cut it into 6 to 8 balls.
Flatten each ball on a baking sheet covered with baking paper (about 1.5 cm high).
Cover with a clean cloth and let rise in a warm place.
Sprinkle with sesame seeds.
Bake in preheated 180°C oven for 15 to 20 minutes (watch the cooking).
Cut in half and stuff with Nutella®.
Finish with some blueberries.