Regag Bedouin with Nutella®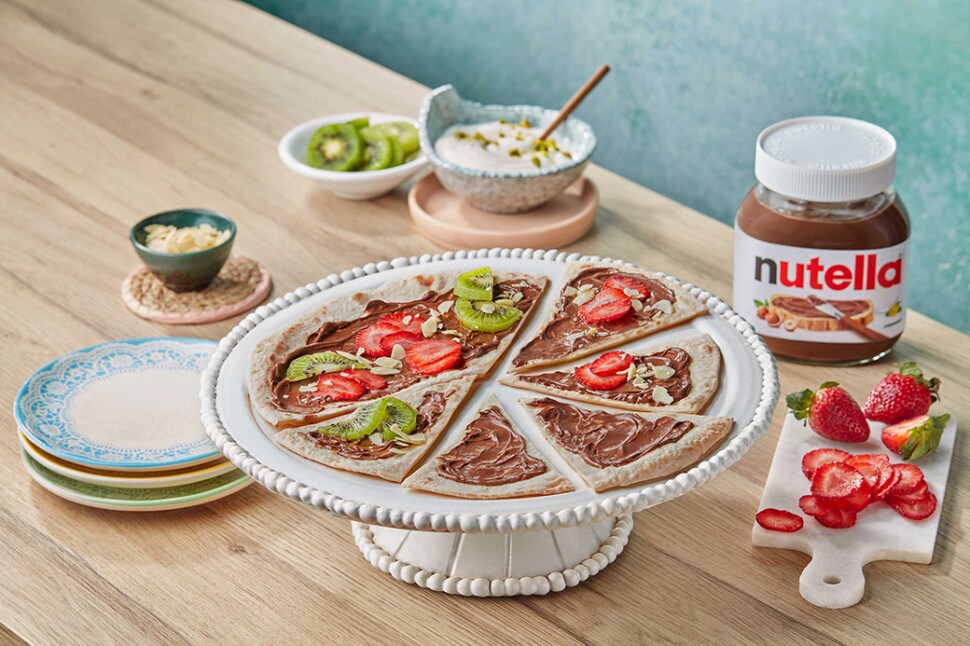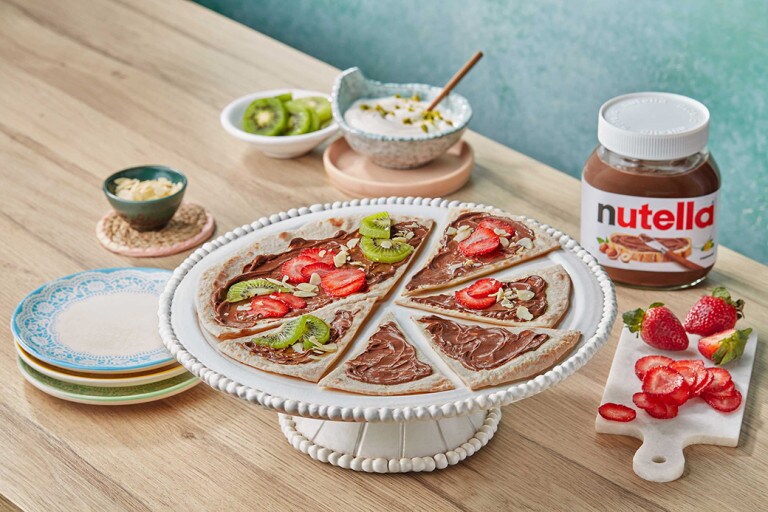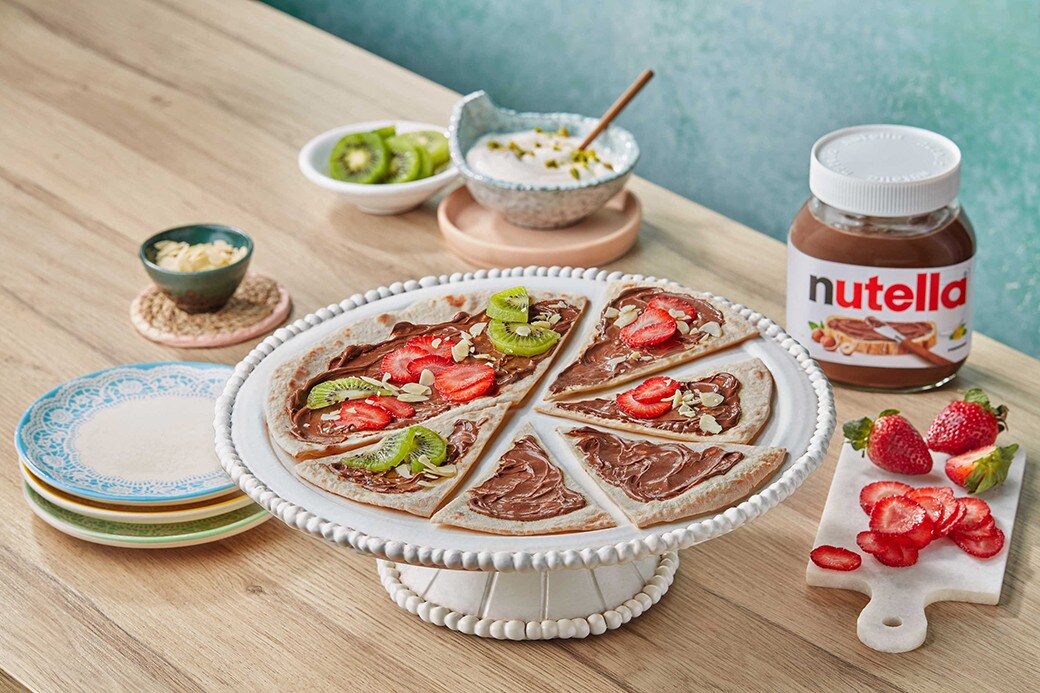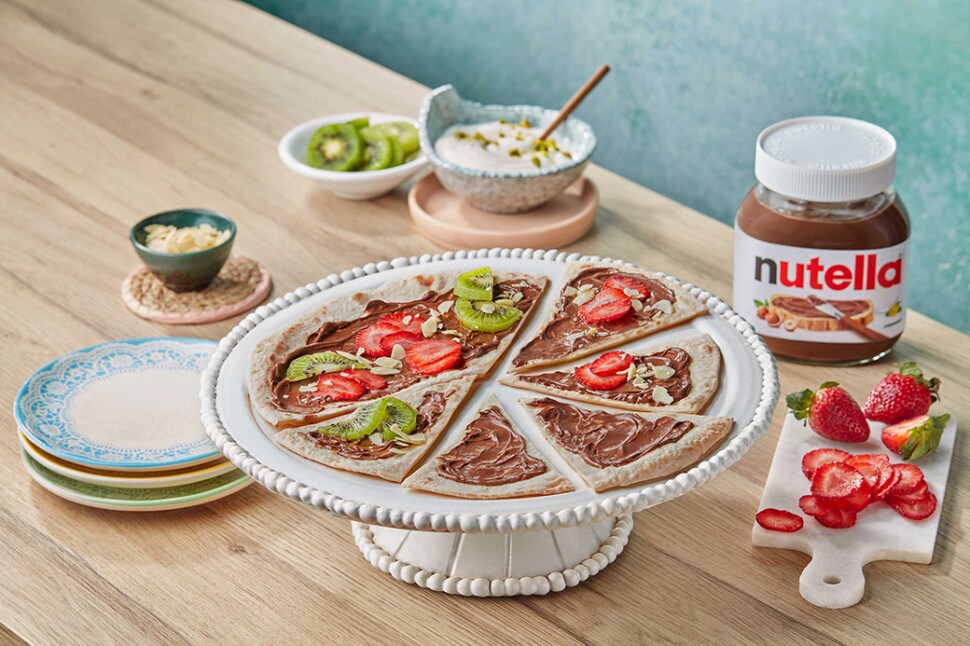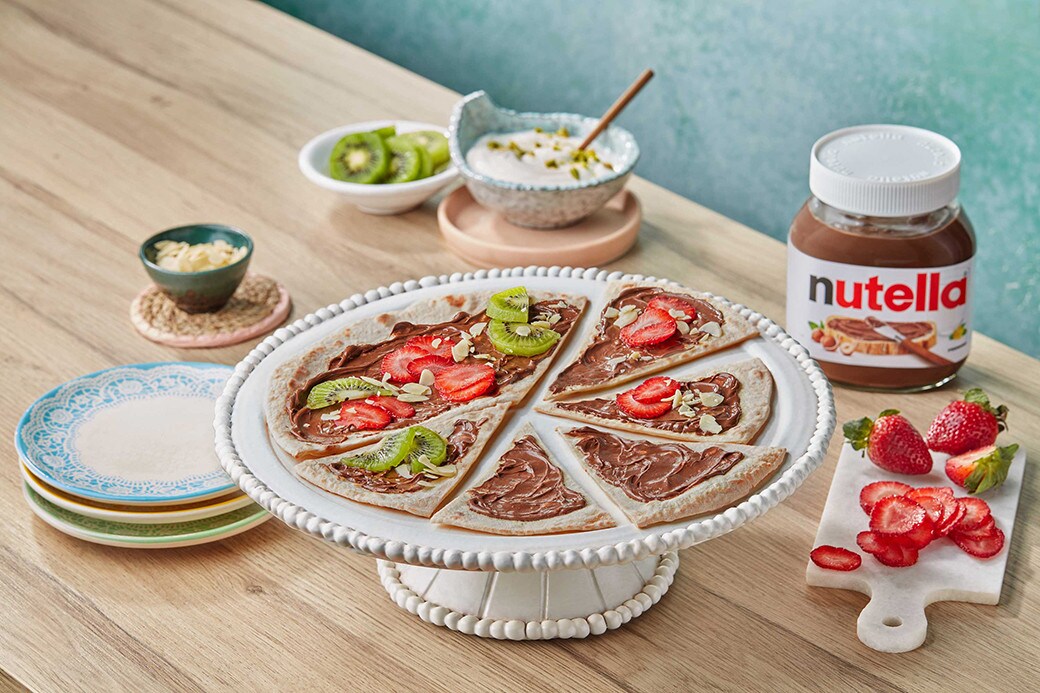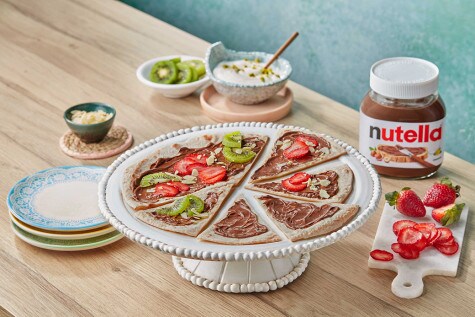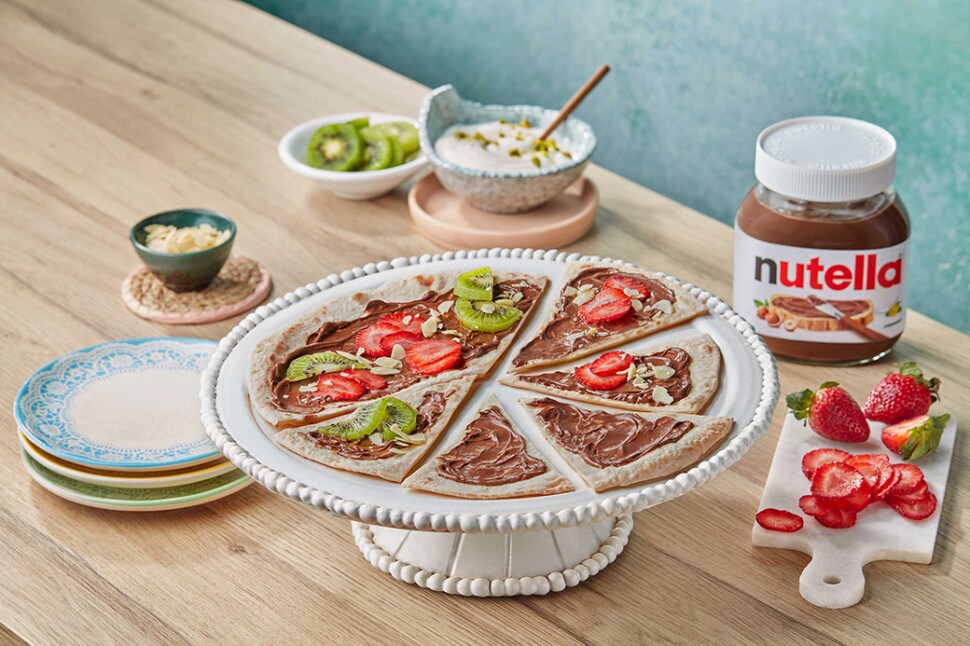 INGREDIENTS 12 pax serving / 2 pieces per person
1 1/2 cups of bread flour
180g Nutella® (7.5g per person)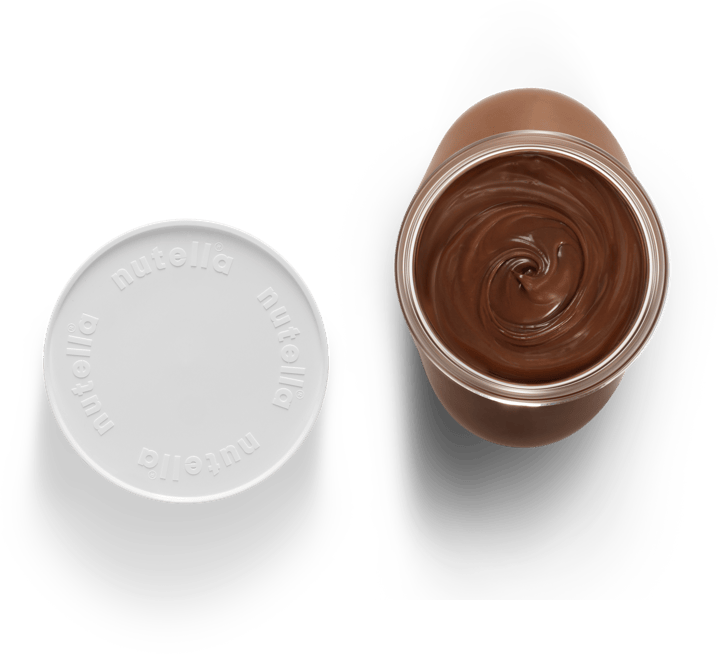 To prepare this delicious recipe, 15g of Nutella® per person is enough to enjoy!
METHOD
Knead all the ingredients together for 7 minutes.
Divide the dough into 24 circular pieces.
Leave to rest for 15 minutes, then roll out with a rolling pin until a very thin dough is formed.
Cook in pan or tray over a low heat.
Add Nutella®, crushed nuts and fruits as decoration.