Pancake Skewers with Nutella® hazelnut spread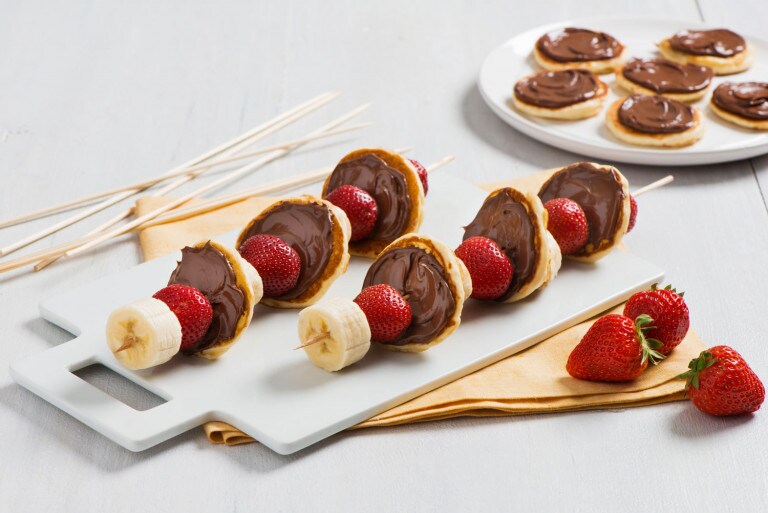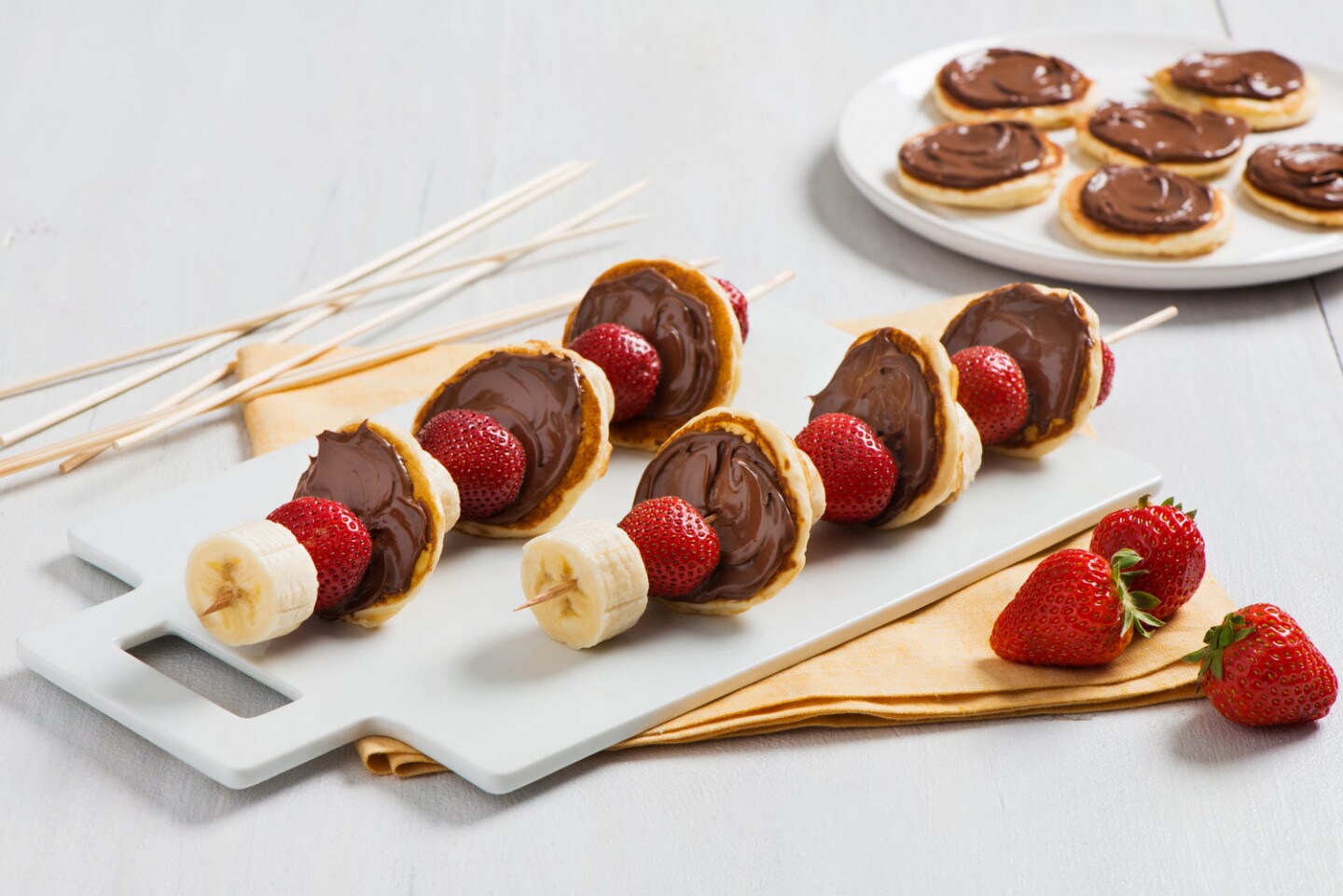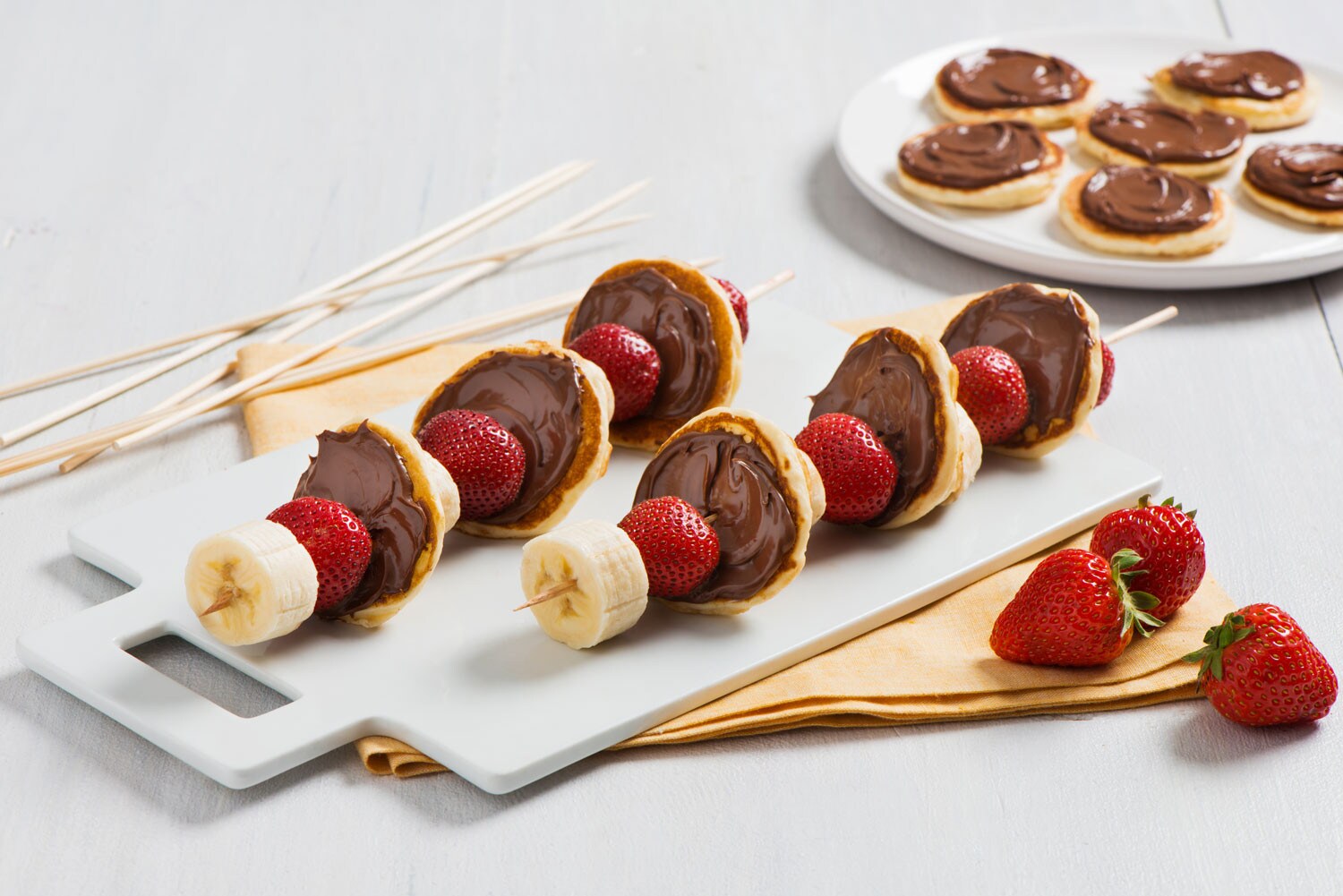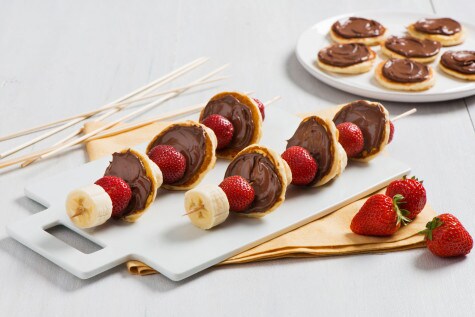 INGREDIENTS for 4 servings
Pancakes:
1/2 cup all-purpose flour

3/4 tsp baking powder

1/2 tsp sugar

Pinch salt

1/2 cup milk

1 egg yolk

1 tbsp vegetable oil
Skewers:
1/4 cup Nutella® hazelnut spread

1 banana, cut into 8 pieces

16 strawberries, hulled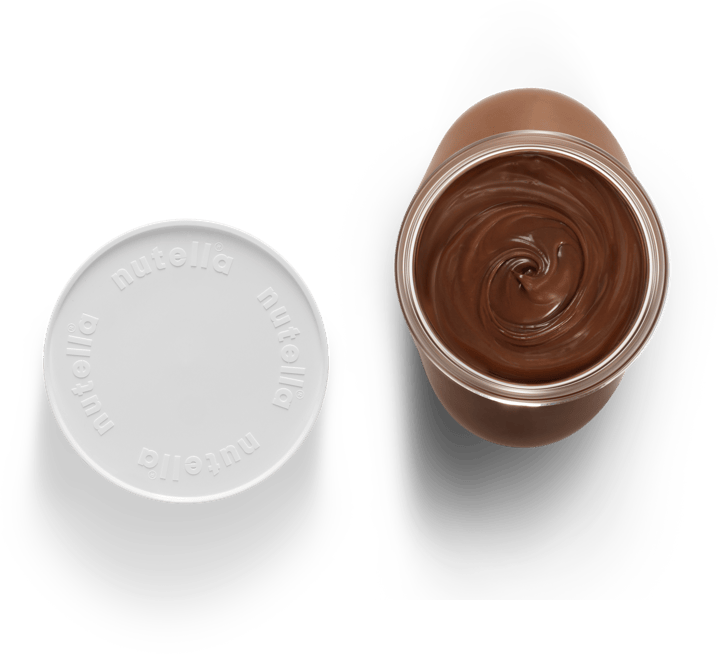 To prepare this delicious recipe, 1 tsp of Nutella® per person is enough to enjoy!
METHOD
STEP 1

Prepare pancakes in a bowl by whisking together all-purpose flour, baking powder, sugar and salt.

STEP 2

In large bowl, whisk together milk and egg yolk. Add flour mixture; stir until smooth.

STEP 3

Heat half the vegetable oil in a large non-stick skillet over medium heat.

STEP 4

Drop approximately 1 tbsp batter into skillet.

STEP 5

Cook for 2 minutes, or until bubbles form on the surface.

STEP 6

Flip and cook for another 1 minute, or until golden brown.

STEP 7

Repeat with remaining oil and batter.

STEP 8

Spread 1 tsp of Nutella® hazelnut spread evenly over each pancake.

STEP 9

Thread pancakes onto 4 large skewers, alternating with banana pieces and strawberries.