Nutella® strawberry wraps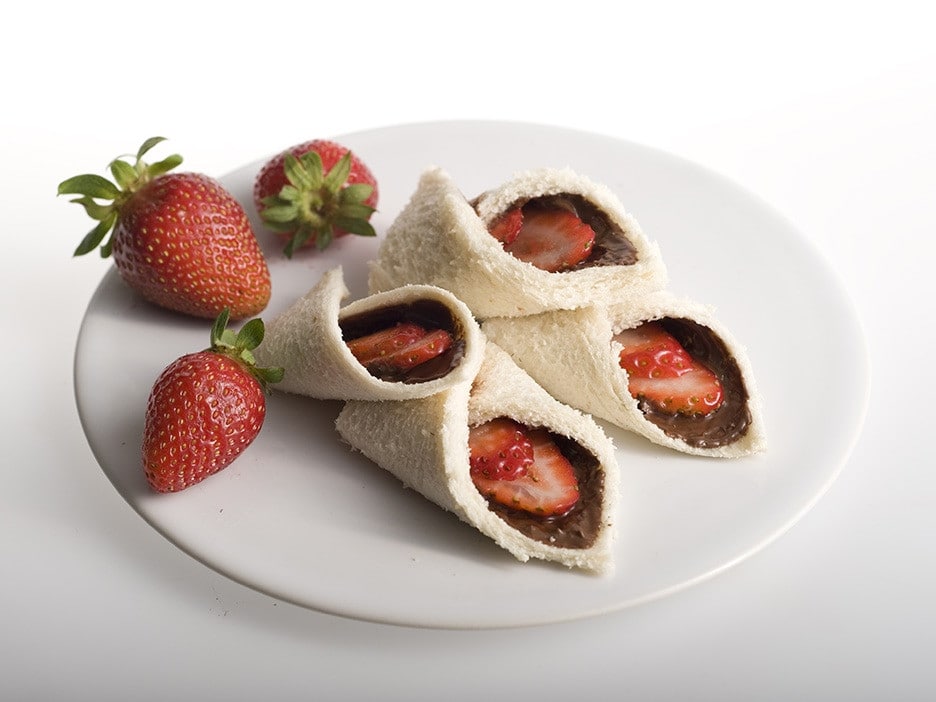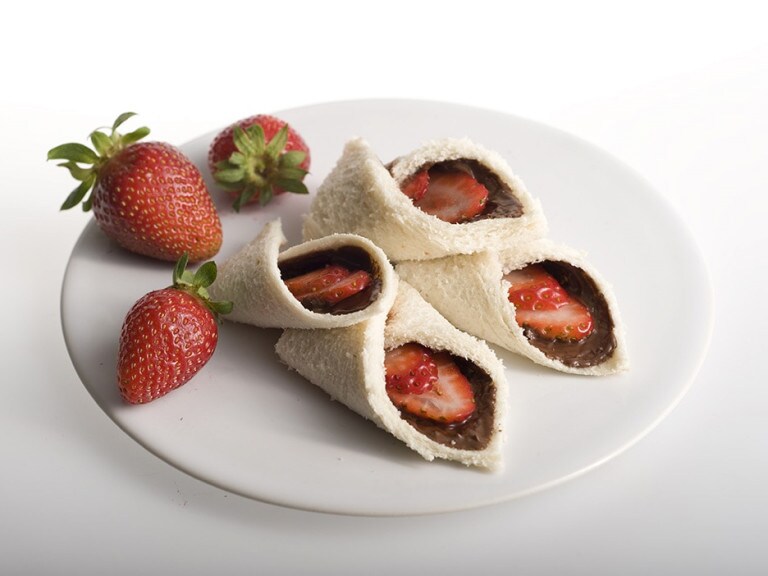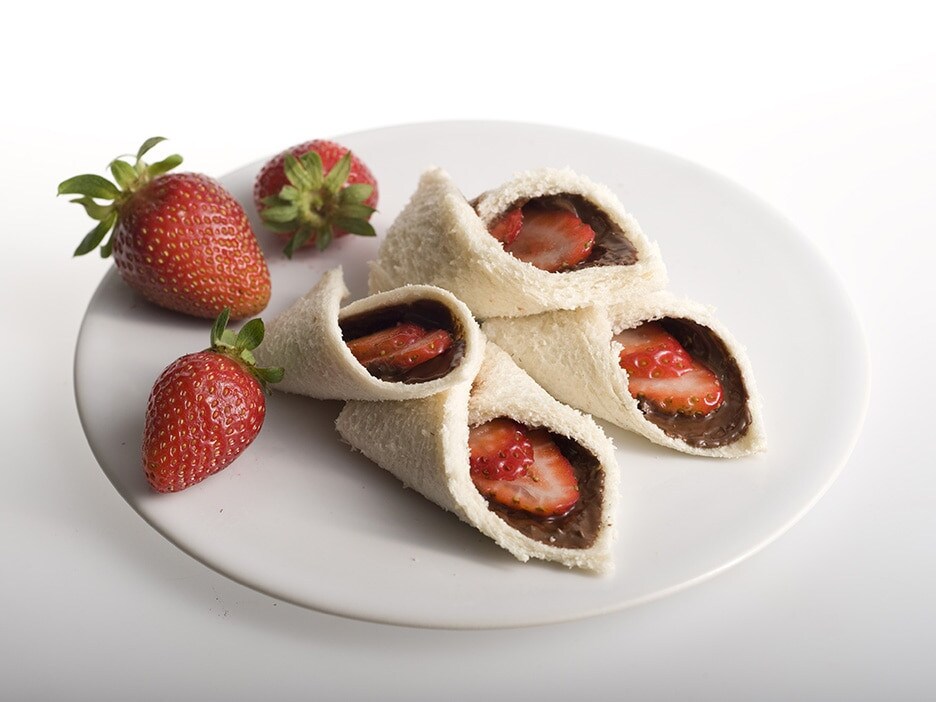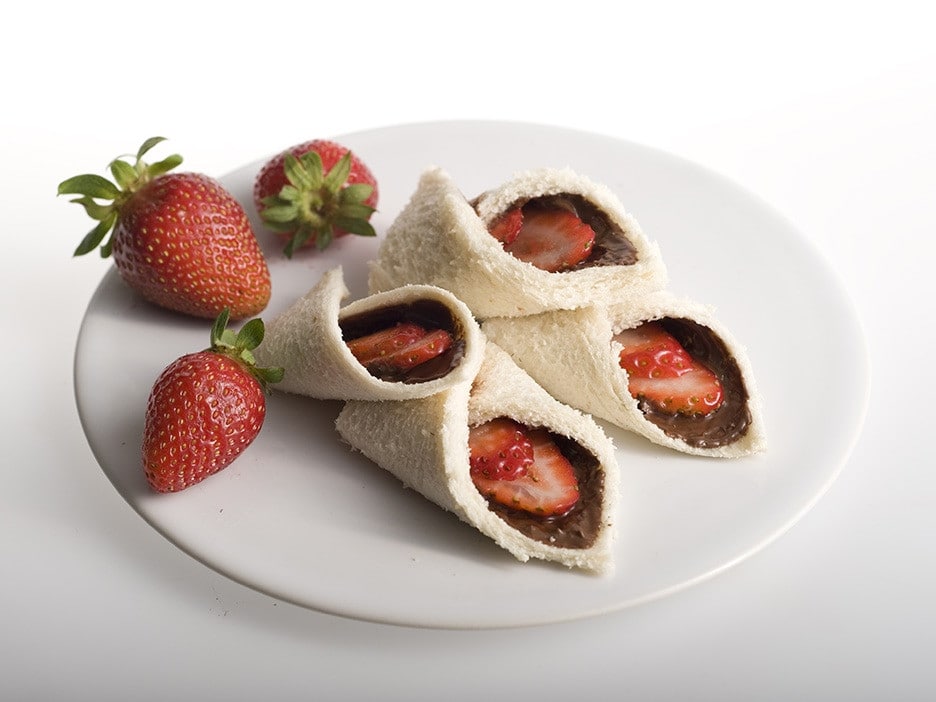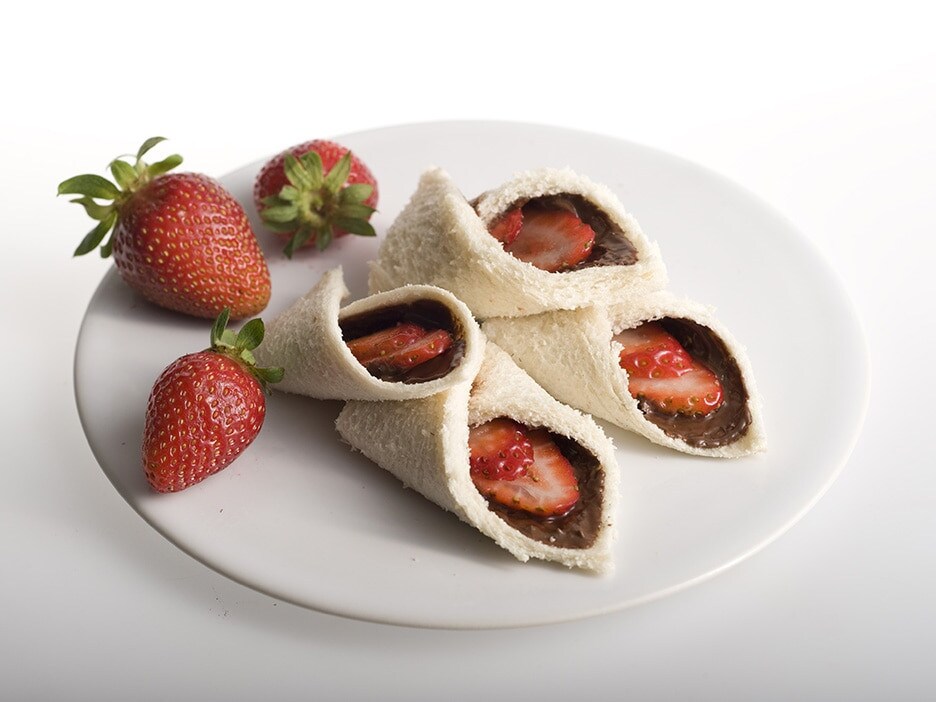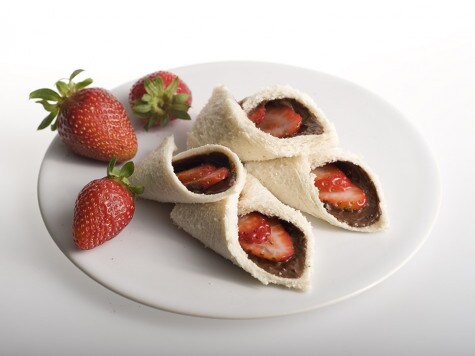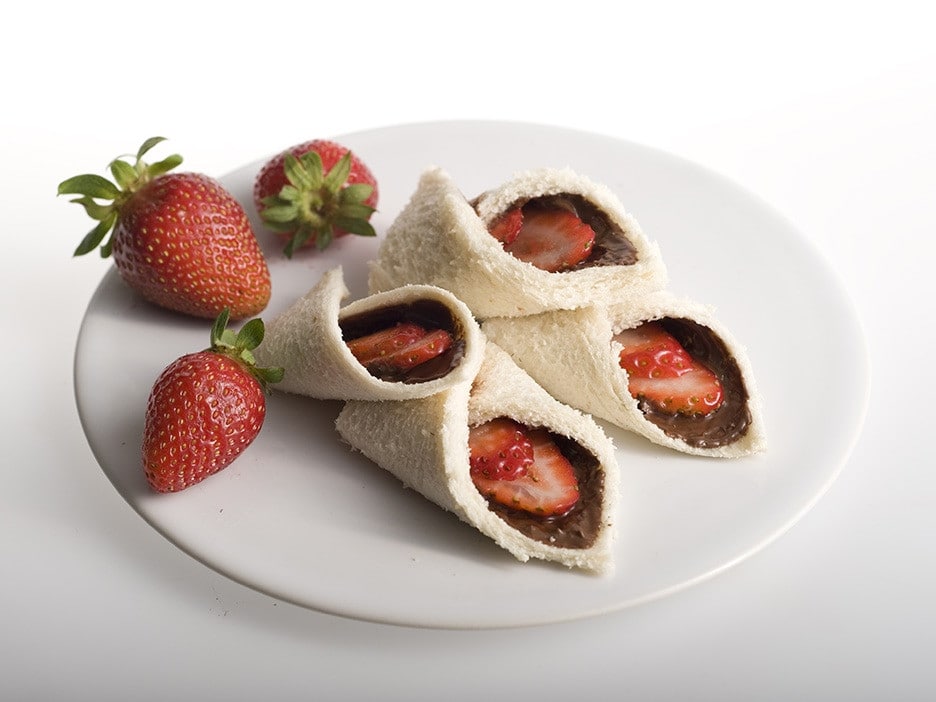 INGREDIENTS for 1 portion
2 slices High Fibre White Bread
1 tablespoon Nutella® per slice of bread
2 large strawberries, washed, hulled and thinly sliced length-wise
3 large strawberries, washed, extra
To prepare this delicious recipe, 15g of Nutella® per person is enough to enjoy!
METHOD
STEP 1
Cut crusts from bread.
Roll bread thinly, using a rolling pin, glass or pat with clean hands.
STEP 2
Spread each slice of bread with Nutella®.
Rotate each slice of bread so as it is now a diamond shape.
Step 3
Layer one sliced strawberry down the centre of each slice of bread from the top corner to the bottom corner, placing the larger strawberry slices in the centre.
Fold the opposite two corners of the bread to the centre.
Step 4
Cut each wrap, through the centre horizontally, into two even pieces.
Arrange portions of the wrap with the extra whole strawberries on a serving plate.