Cartellate biscuits with Nutella®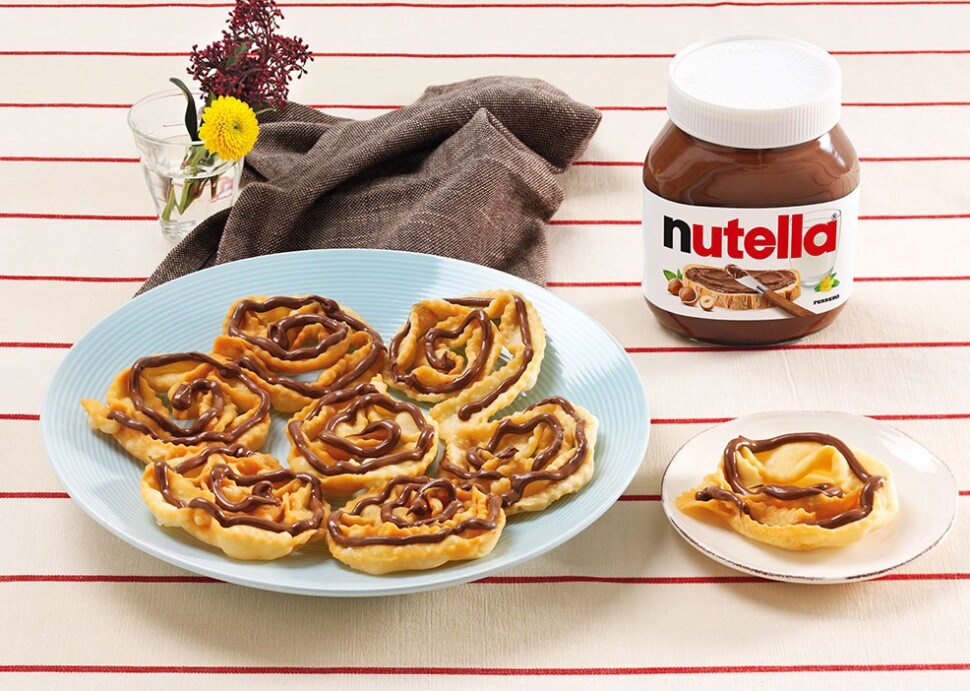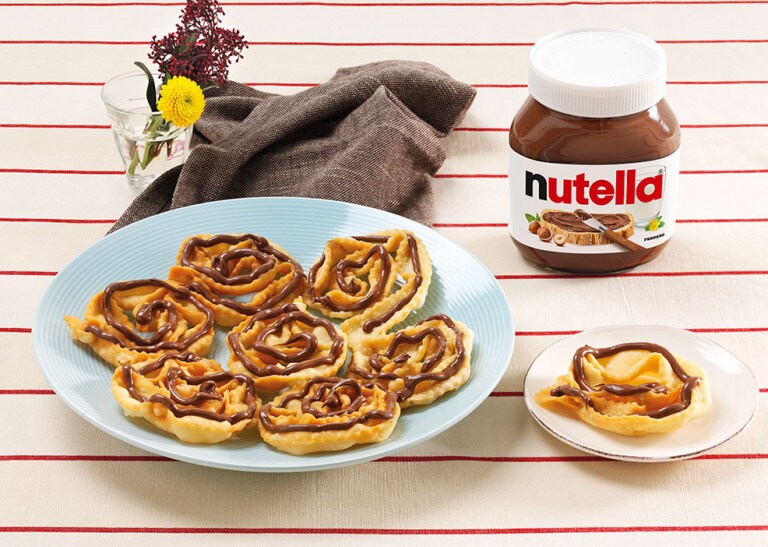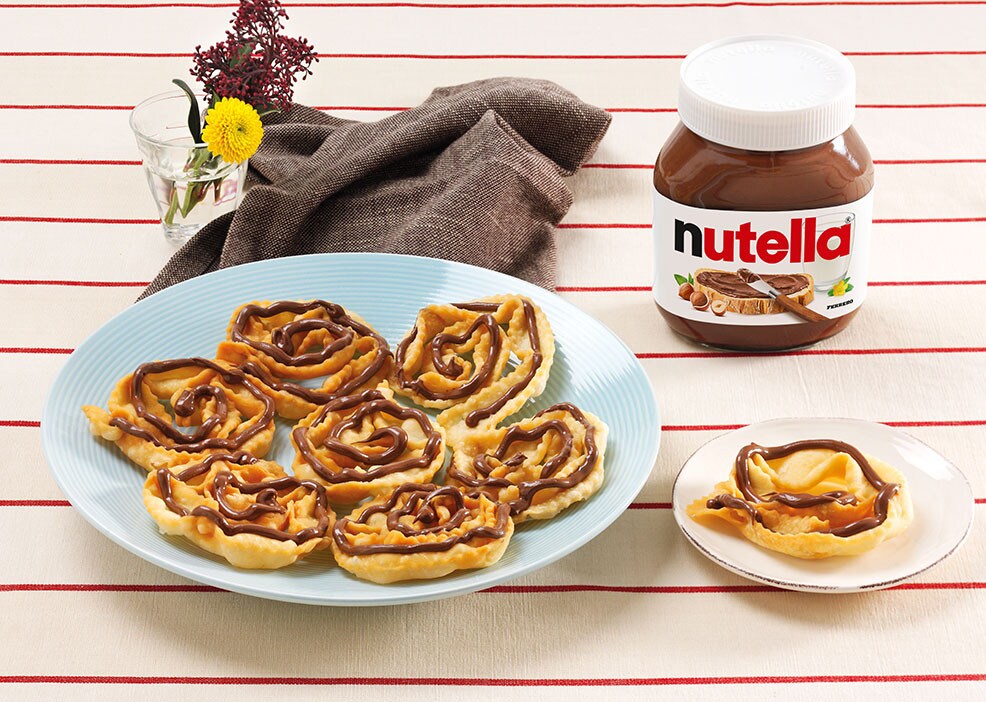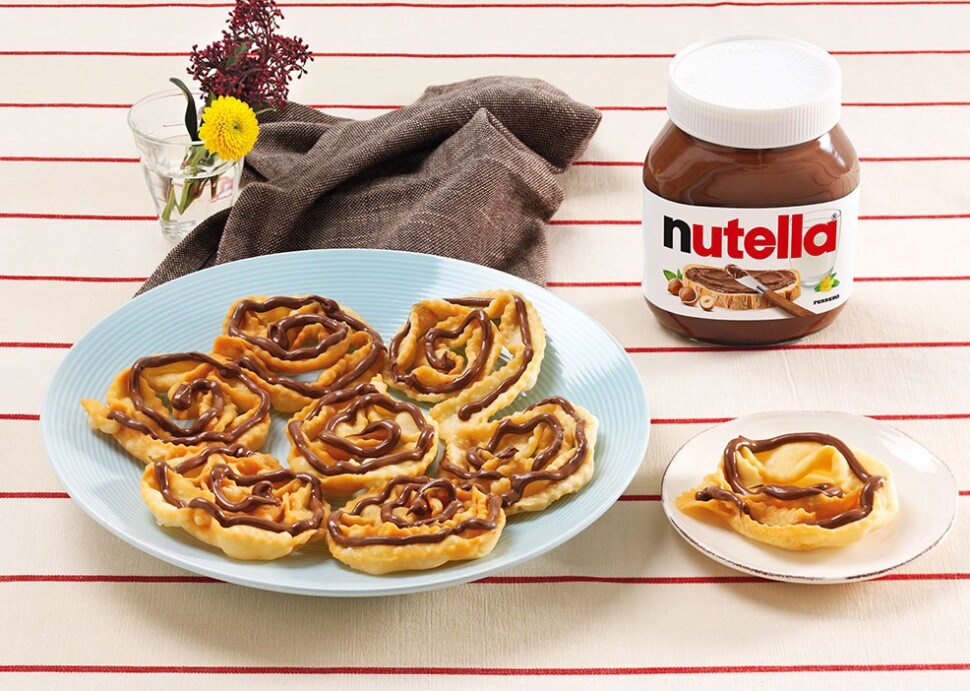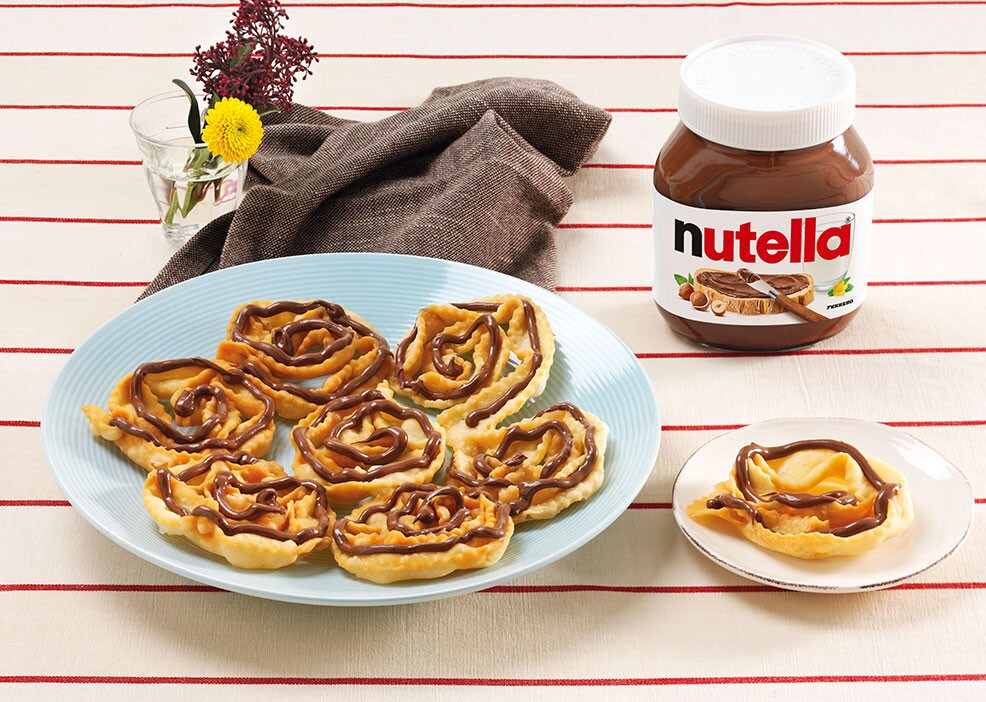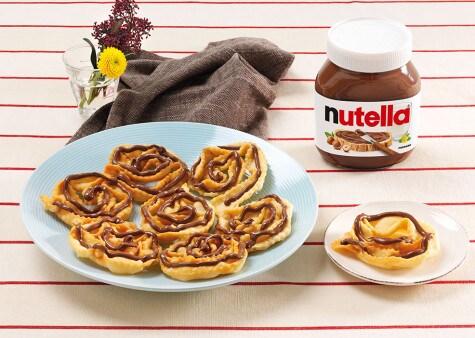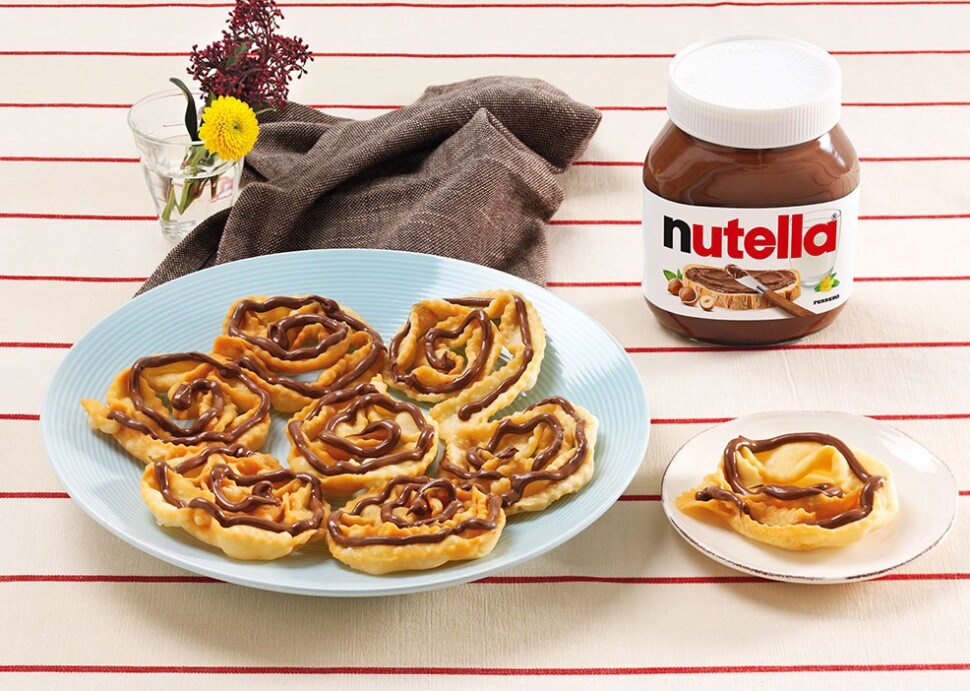 INGREDIENTS for 9 portions
500 g Plain flour

100 g Extra virgin olive oil

150 g Dry white wine

Seed oil for frying

For garnish

135 g Nutella® (15 g/portion)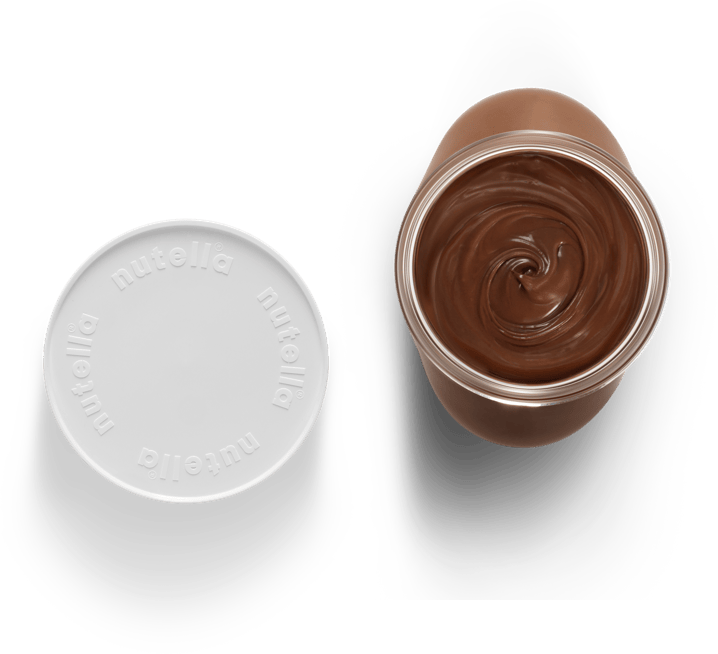 To prepare this delicious recipe, 15g of Nutella® per person is enough to enjoy!
METHOD
STEP 1

Put the flour in a pile on a pastry board. Add the extra virgin olive oil, gently mix them together, then gradually add the white wine, continuing to stir. Work it all together thoroughly to create a smooth, compact ball.

STEP 2

Cut the dough into smaller pieces and roll them out with the rolling pin to create sheets that are 2-3 mm thick. Use a serrated pastry cutter to cut the sheets 20x4 cm ribbons of dough.

STEP 3

Fold them together and press them to make spaces between wide finger-sized gaps or sections that are smooth and narrow. Roll the strips up to form flower blooms, firmly sealing the end of the dough on each to stop it coming back during cooking.

STEP 4

Fry the cartellate biscuits in seed oil until they are nice and golden. Then dry them on absorbent paper. Fill a piping bag with Nutella® and decorate the cartellate.
Have an exciting time! Share the recipe with the hashtag #nutellarecipe
Cartellate are one of the most iconic traditional sweet treats from the region of Apulia, and Salento in particular. If you're ever in that part of the world during the Christmas season you'll see the crispy delicacies piled high in every house. Amaze everyone with your recipe for cartellate biscuits with Nutella®.