Tricolour panna cotta with Nutella®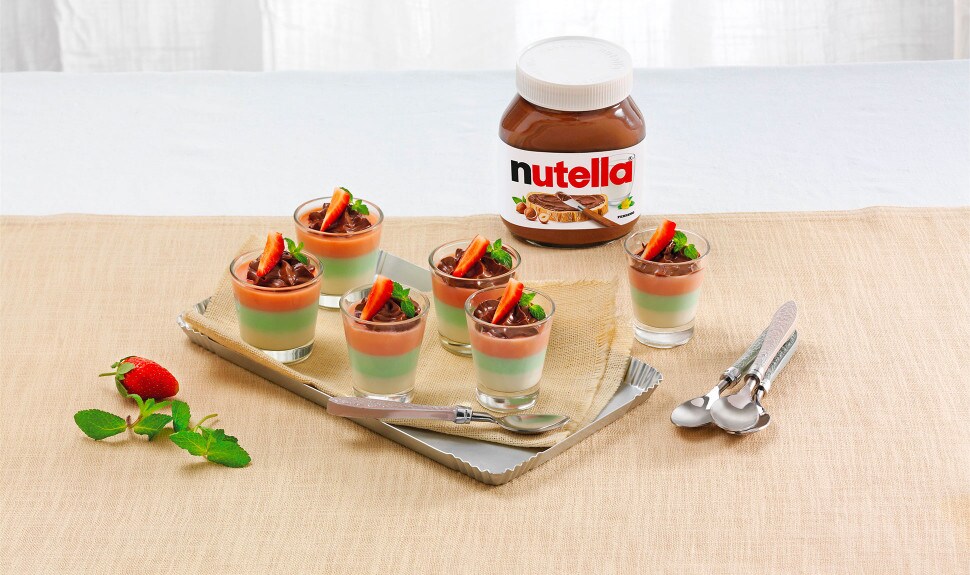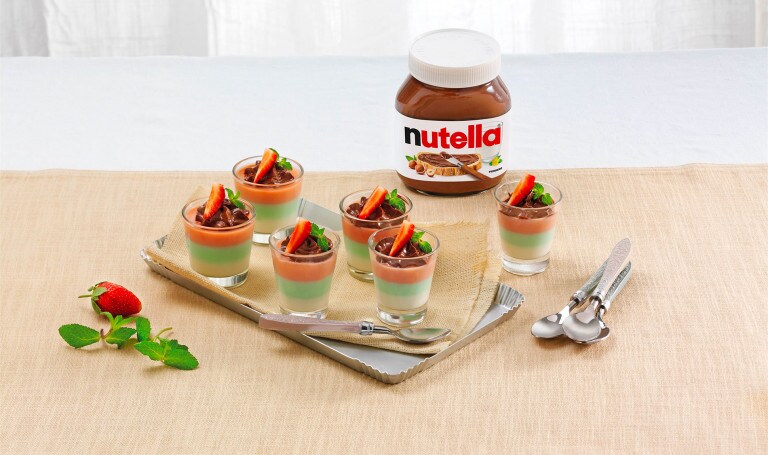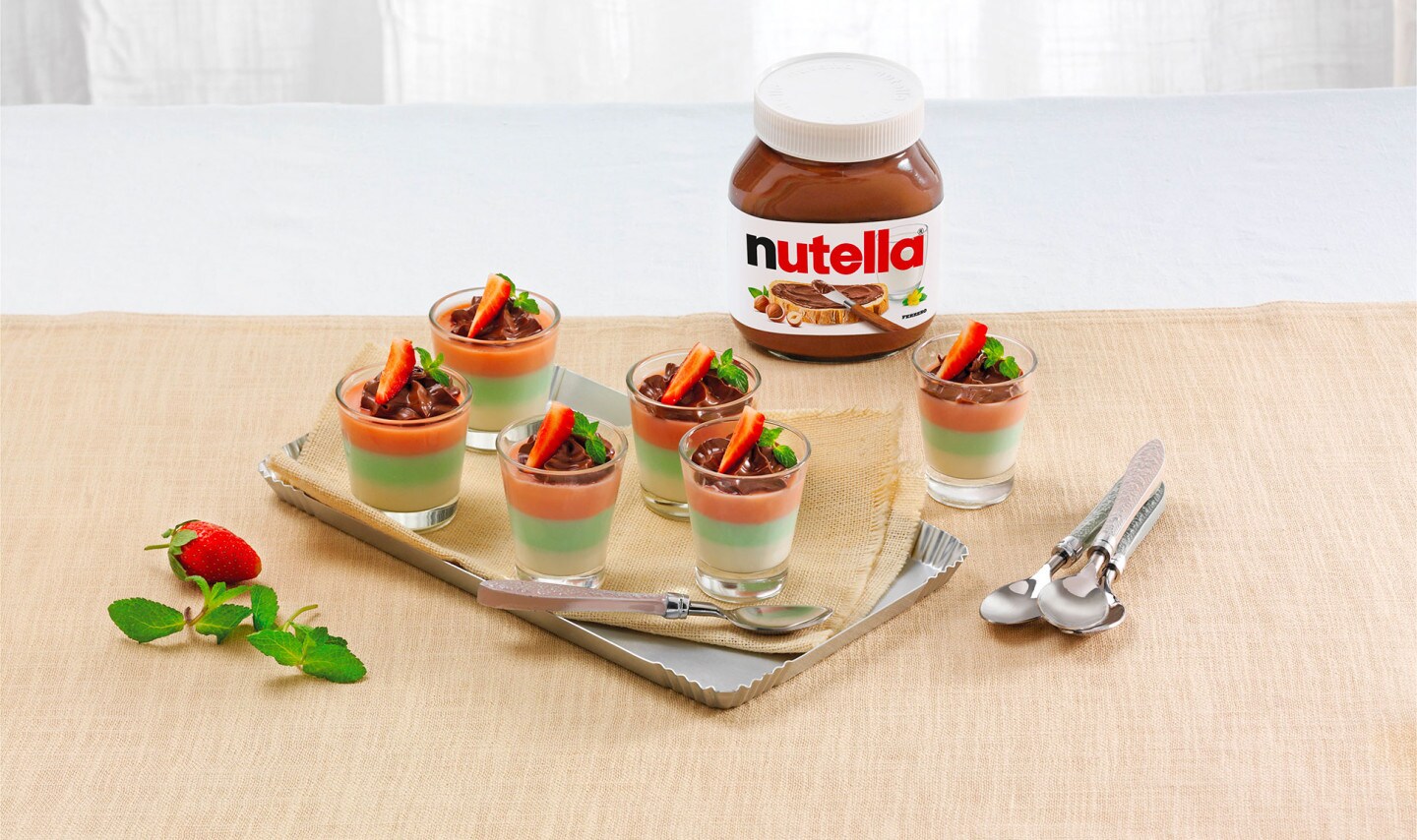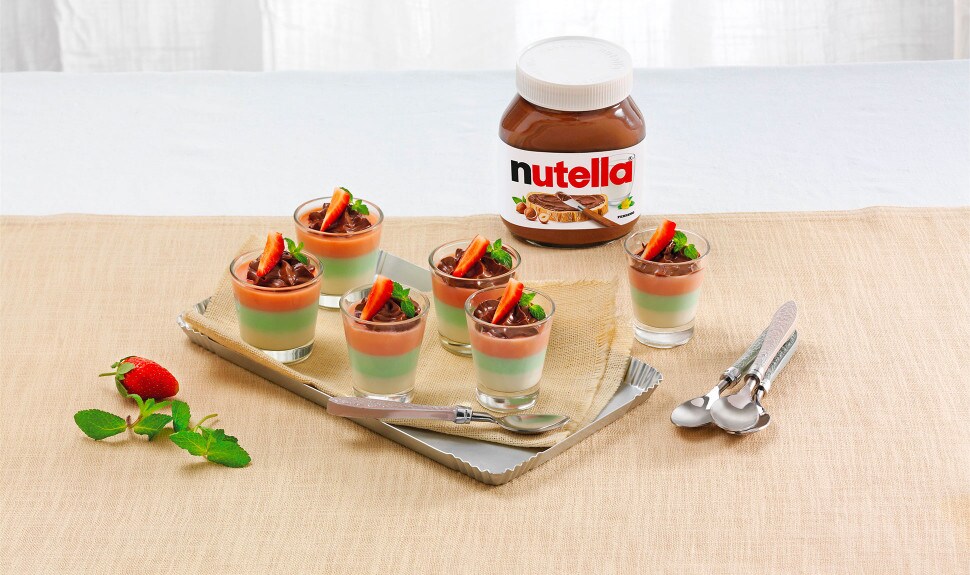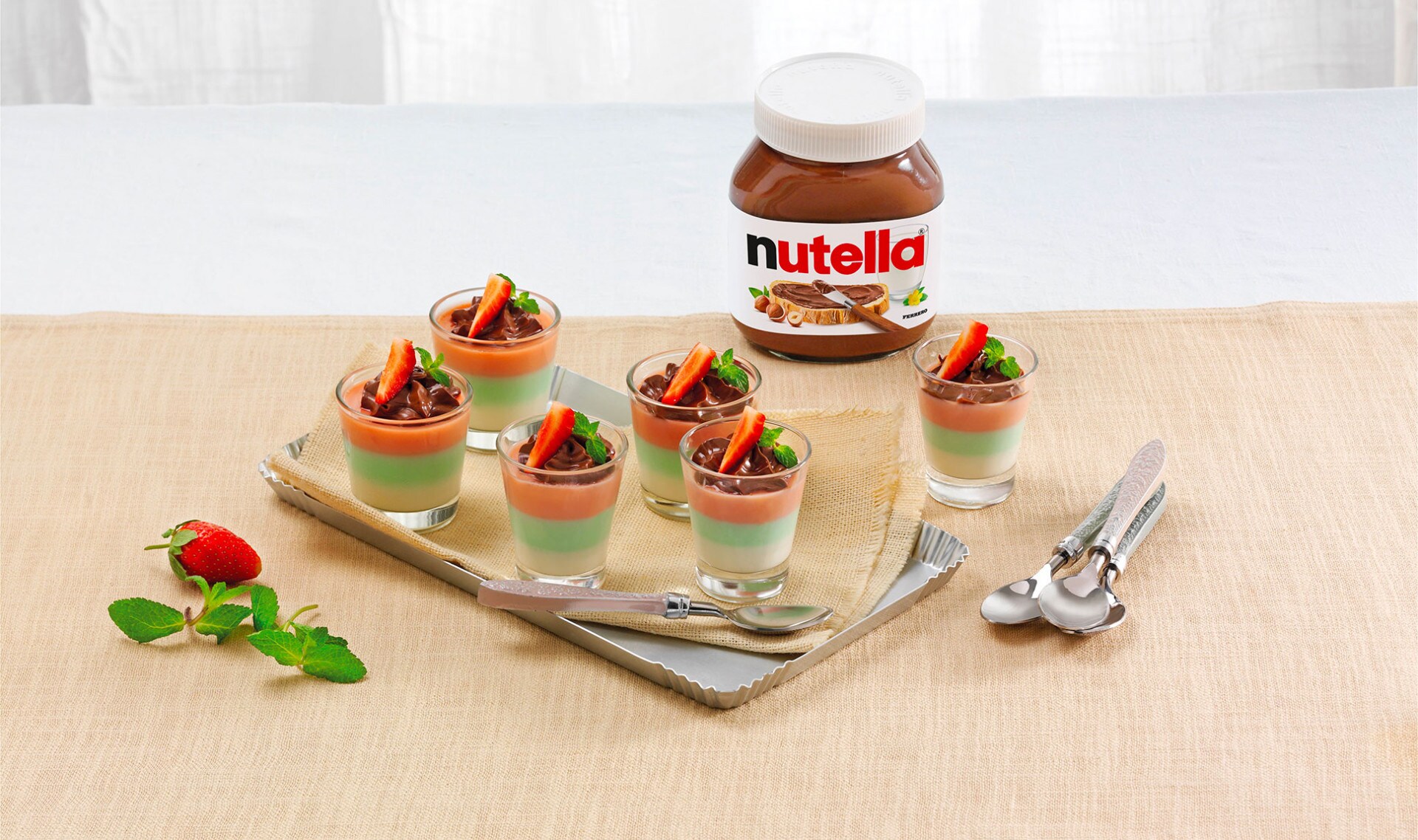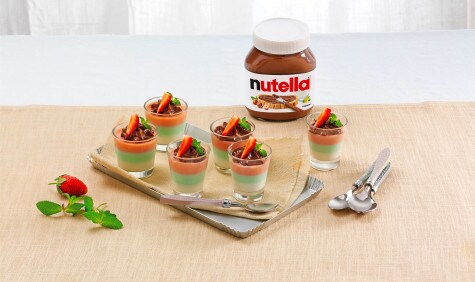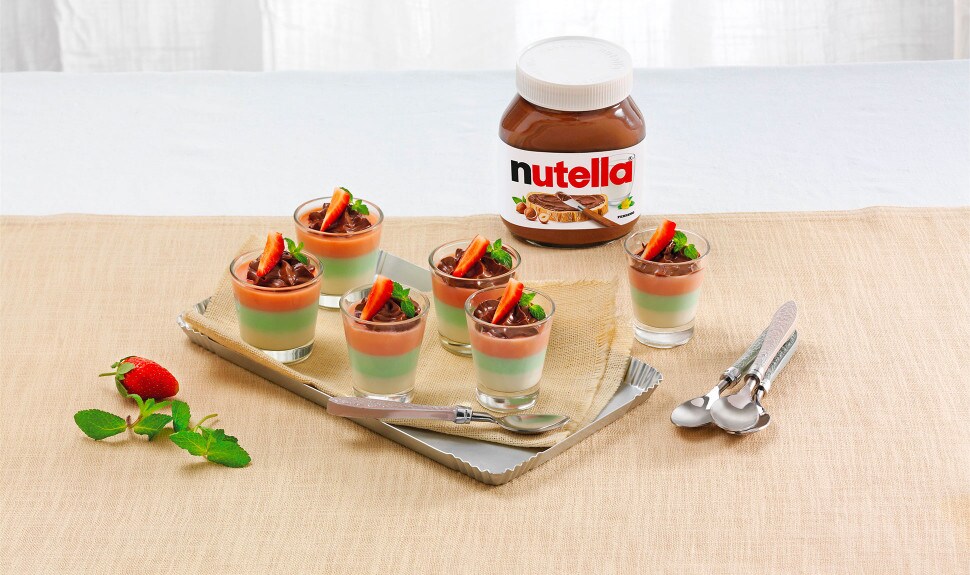 INGREDIENTS for 4 portions
480 ml Fresh cream

24 g Sugar

14 g Gelatine

10 ml Mint syrup

10 ml Strawberry syrup

60 g Nutella® (15 g/portion)
For decoration
1 Vanilla pod

Strawberries

Mint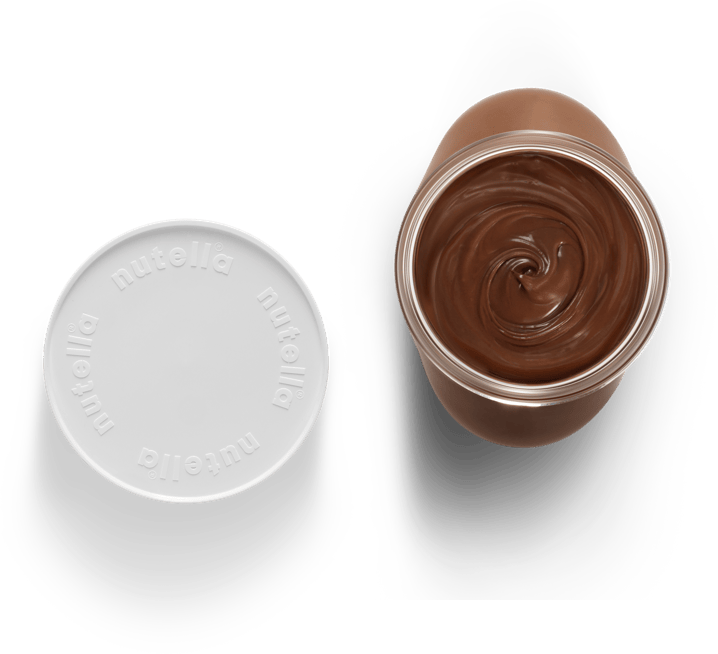 To prepare this delicious recipe, 15g of Nutella® per person is enough to enjoy!
METHOD
STEP 1

Pour the cream into a saucepan, then add the sugar and the thickener and bring to a light boil for one minute, stirring constantly. Remove from the heat. Once the cream has cooled down, divide it into three parts.

STEP 2

Split the first part into 3 little cups (approx. 40 g in each) and place in the fridge for a couple of hours. Add the mint syrup to the second part and pour it into the 3 little cups and transfer to the fridge for a couple of hours. Add the strawberry syrup to the third part, transfer it to the little cups and then put them in the fridge for another two hours.

STEP 3

At the moment of serving, garnish each little cup with approximately 5 g of Nutella®, placing it onto the panna cotta using a piping bag. Use the mint, strawberries and vanilla for decoration.
All united in delicious excitement. Share the recipe with the hashtag #nutellarecipe
The origins of panna cotta are uncertain. The region of Piedmont in Italy dates the advent of this dessert to the early nineteenth century when, in the Langhe area, it was said to be invented by a lady originally from Hungary. But we call this recipe for tricolour panna cotta with Nutella® all our own.