Walnut Maamoul with Nutella®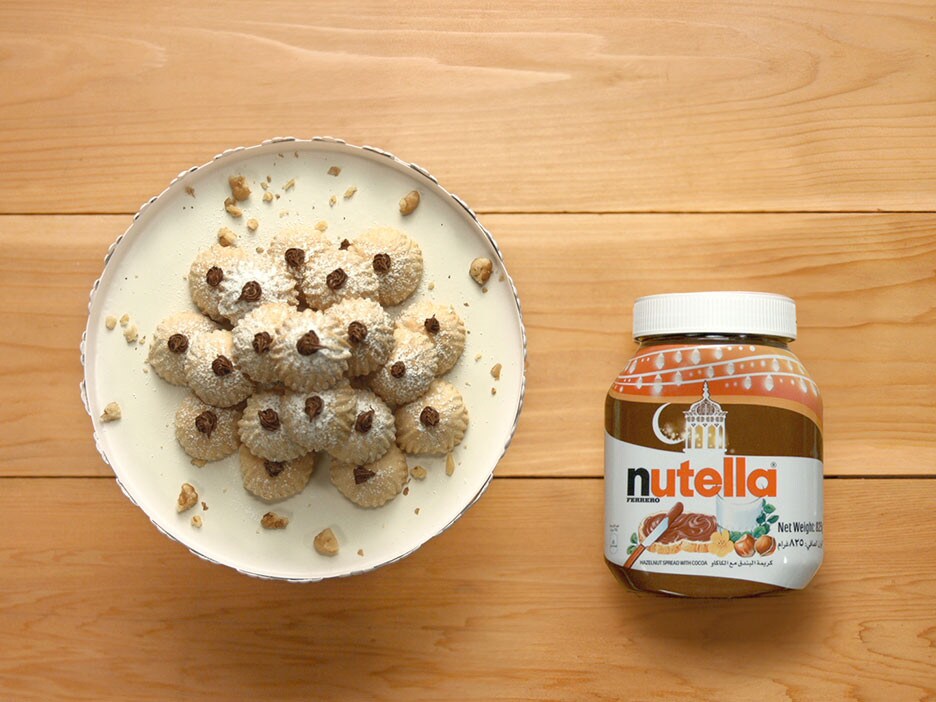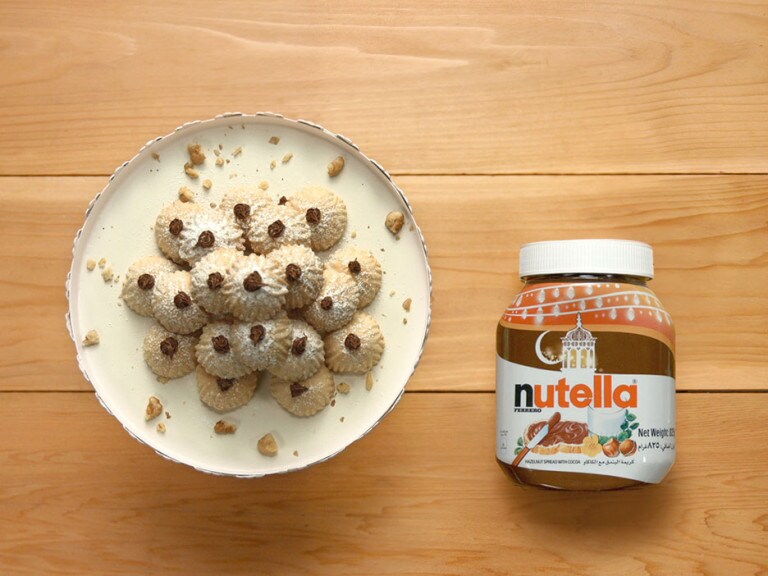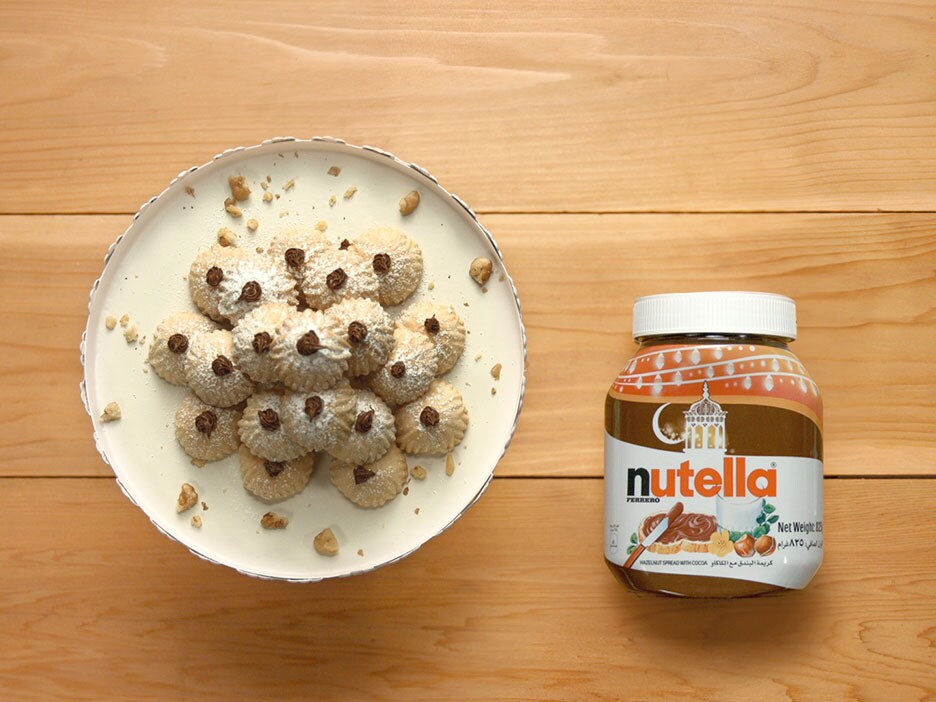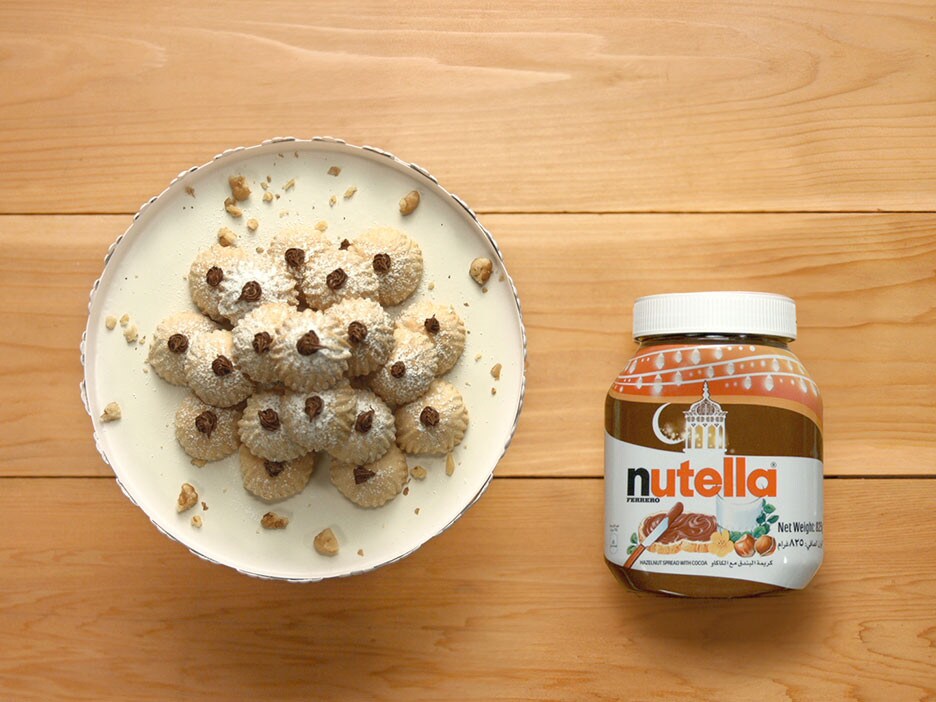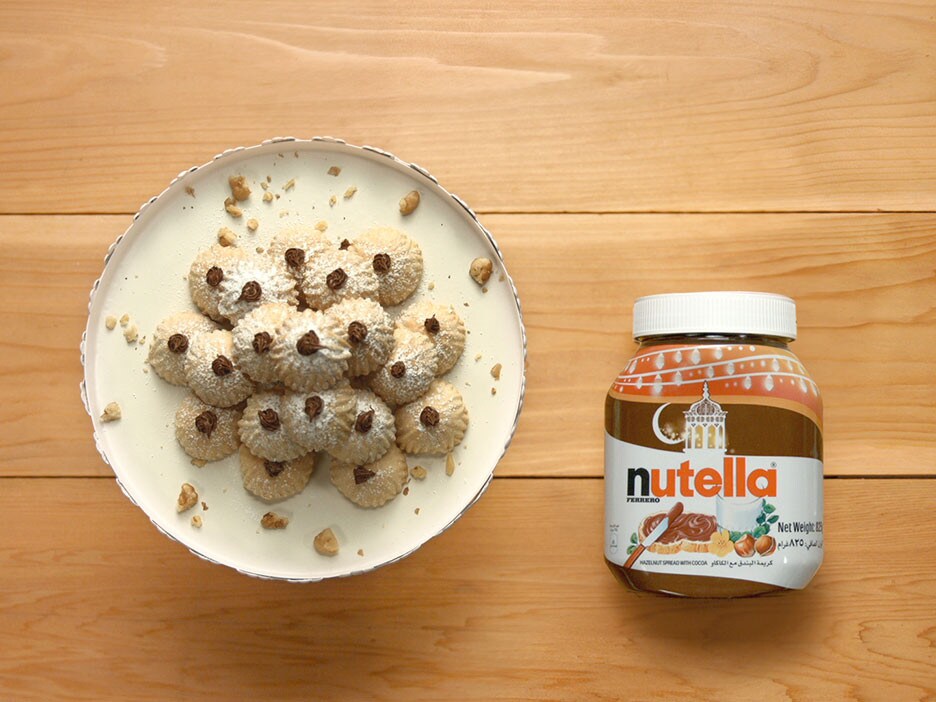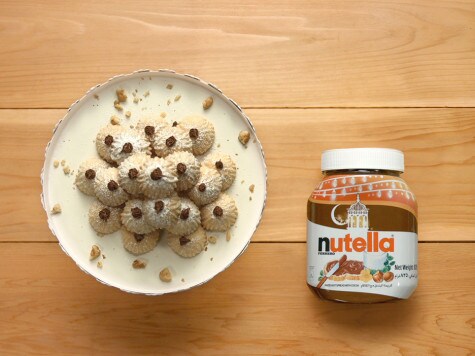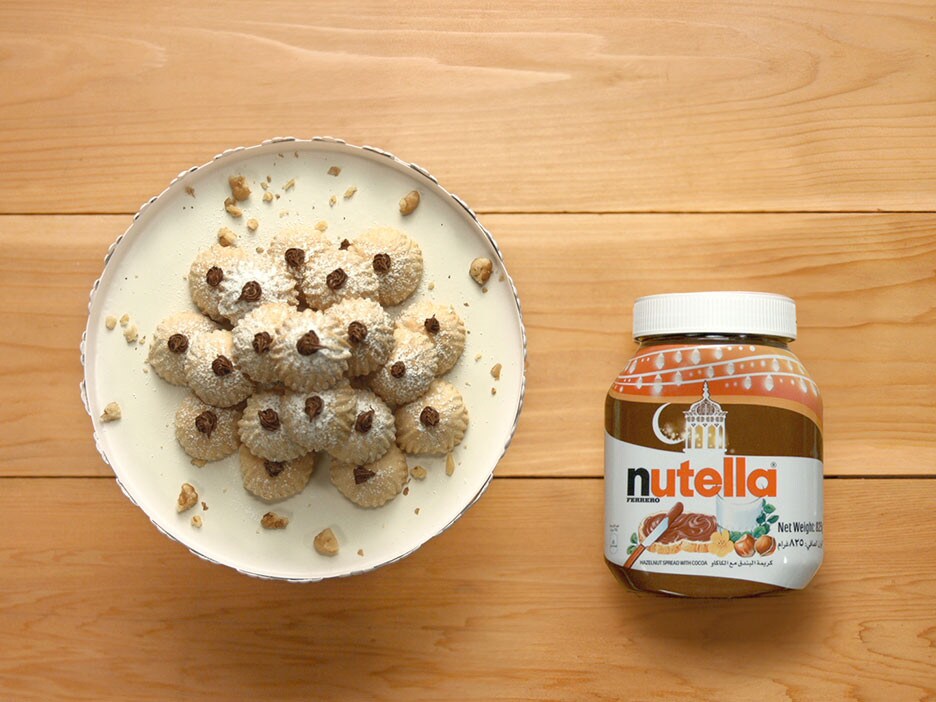 INGREDIENTS FOR 30 PORTIONS
1 cup multi-purpose flour
100g butter (at room temp.)
1 tbsp (or more depending on absorbency of flour) of rosewater
Filling:
1 cup coarsely chopped pecans
1 cup finely chopped walnuts (using blender)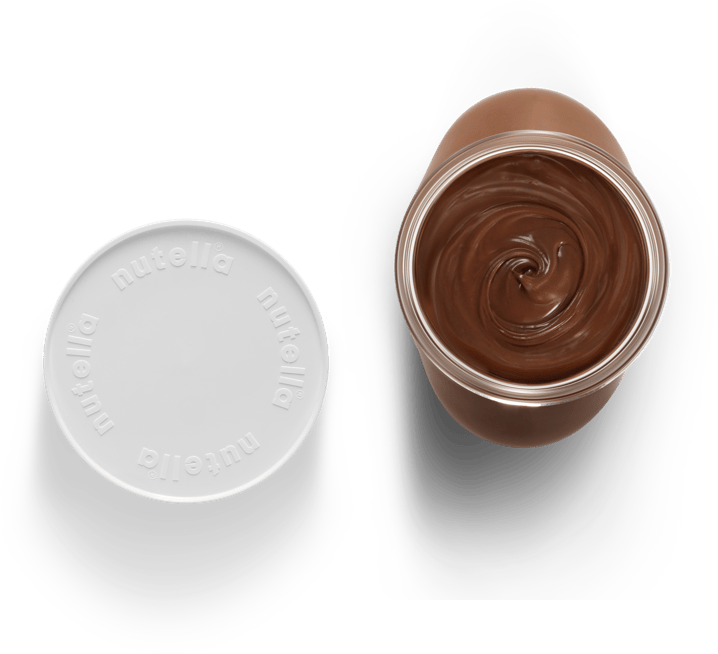 To prepare this delicious recipe, 15g of Nutella® per person is enough to enjoy!
STEPS
STEP 1
Mix semolina, flour, milk, sugar, mahleb, salt evenly.
STEP 2
Knead the melted butter into the mixture until it becomes grainy.
STEP 3
Add rosewater and continue kneading until it is 1 lump.
STEP 4
Cover and set aside for 15 minutes.
STEP 5
In the meantime, place pecans, walnuts, cinnamon and honey in a bowl and mix.
STEP 6
Place parchment paper on the oven tray.
STEP 7
Take a small piece of dough and shape into a ball.
STEP 8
Press it flat in between your palms until it is about ¼ of an inch thick.
STEP 9
Place filling in the middle and seal the dough properly.
STEP 10
Bake in the oven at 170°C for about 10 minutes or until dough turns red-ish.
STEP 11
Sprinkle with icing sugar and decorate with Nutella® and chopped walnuts.
Share the recipe with the hashtag #nutellarecipe