Nutella® French Toast Bites
Any breakfast staple becomes #Nutellamazing when you add Nutella® to it.
Try this Nutella® French Toast Bites hack to elevate your fam's breakfast!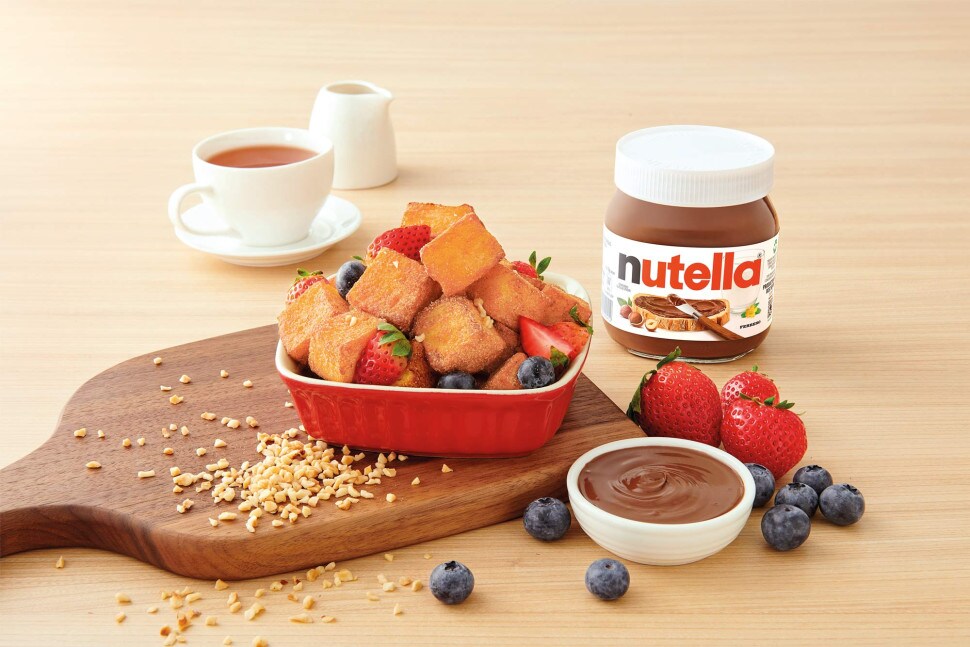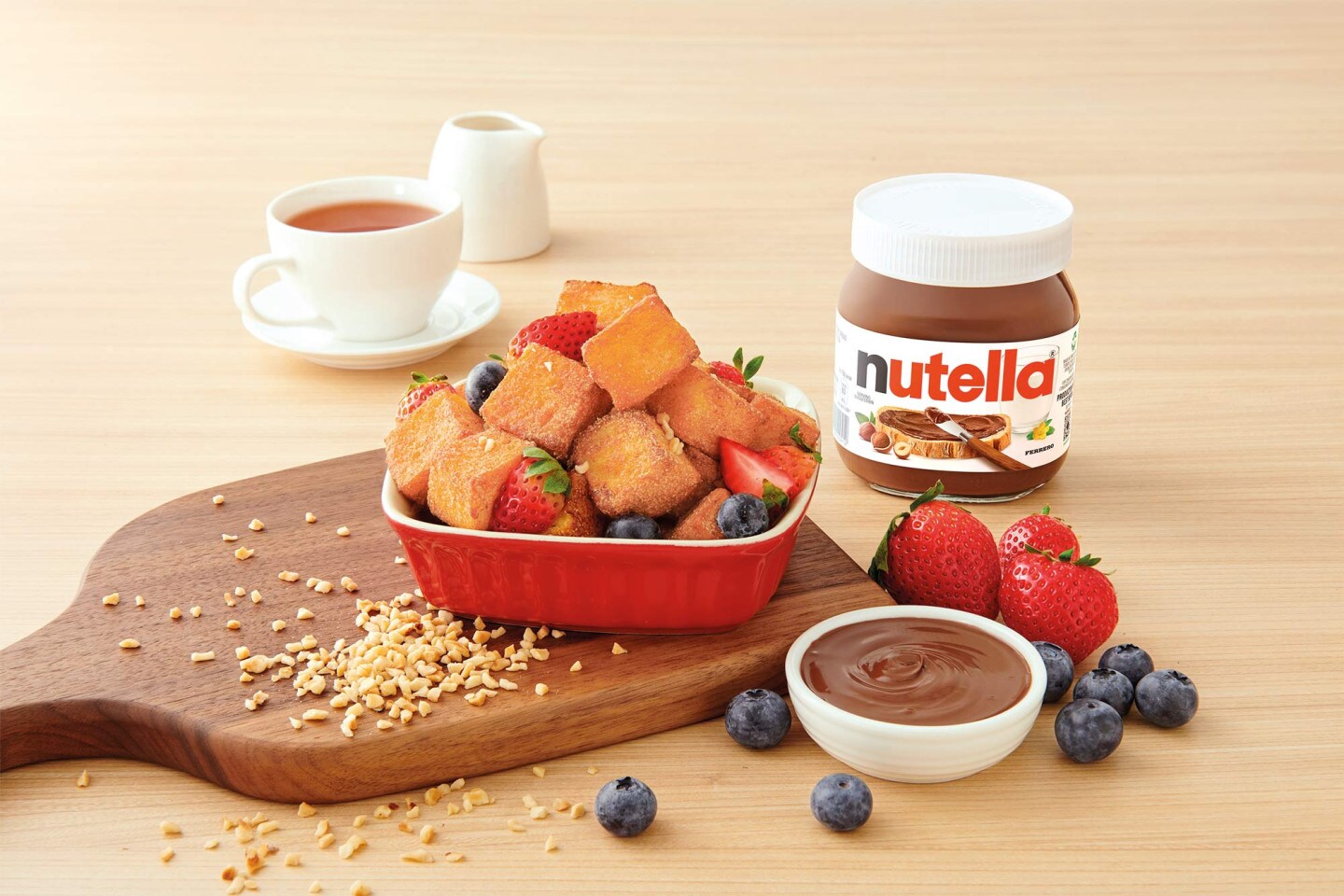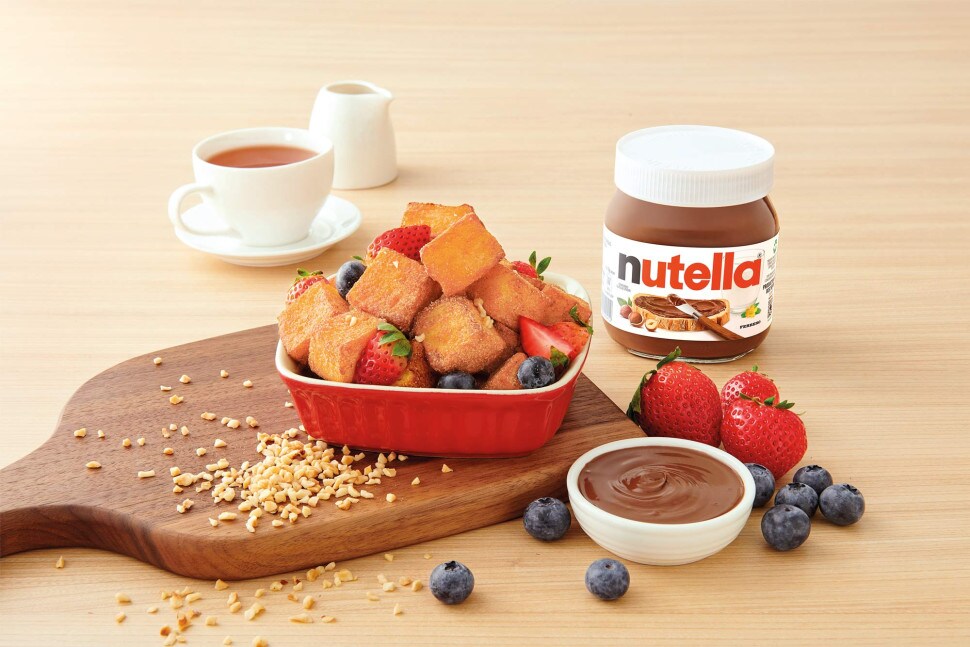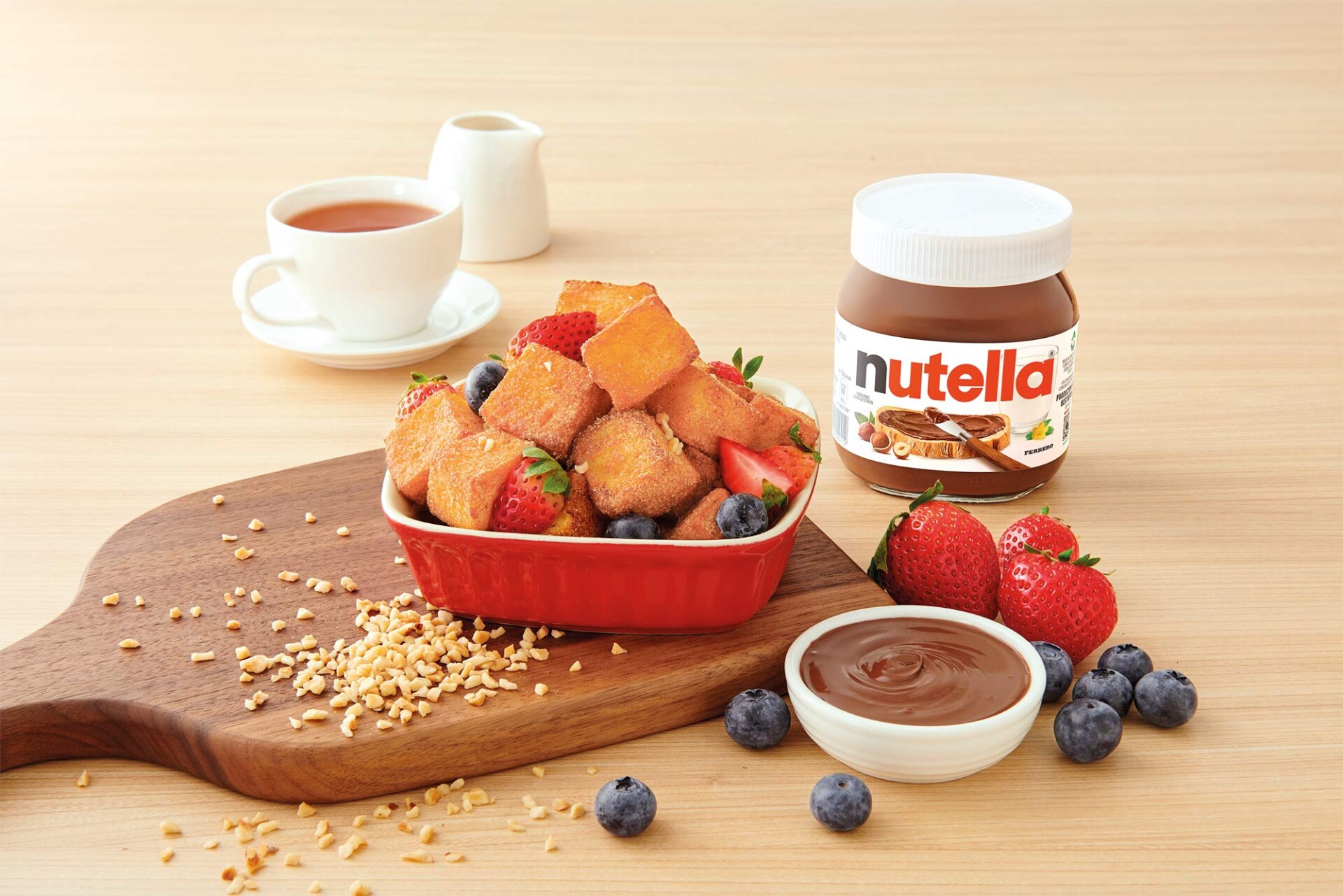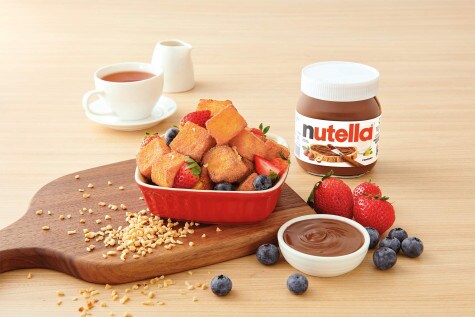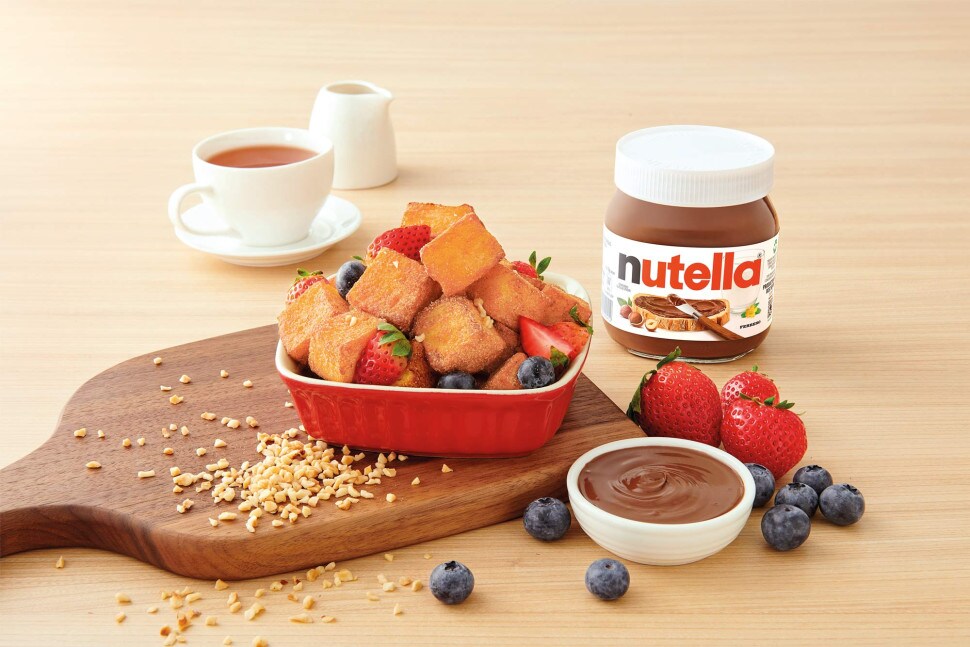 INGRÉDIENTS FOR 1 PORTION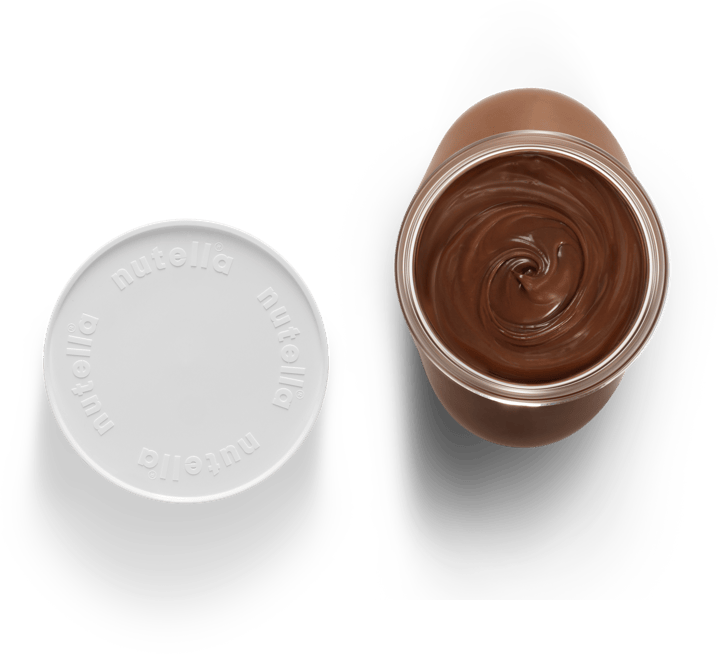 To prepare this delicious recipe, 15g of Nutella® per person is enough to enjoy!
METHOD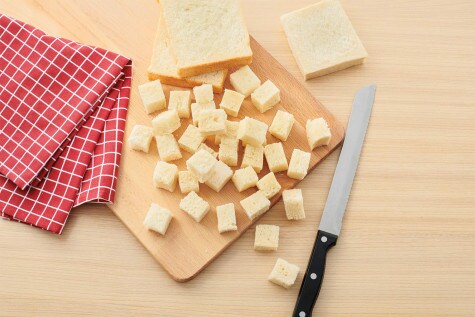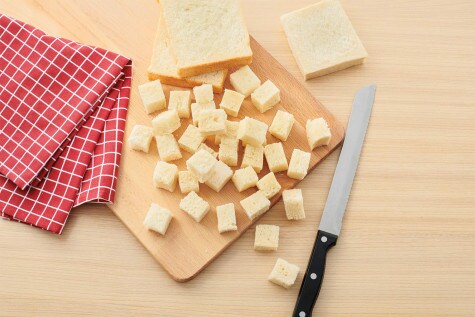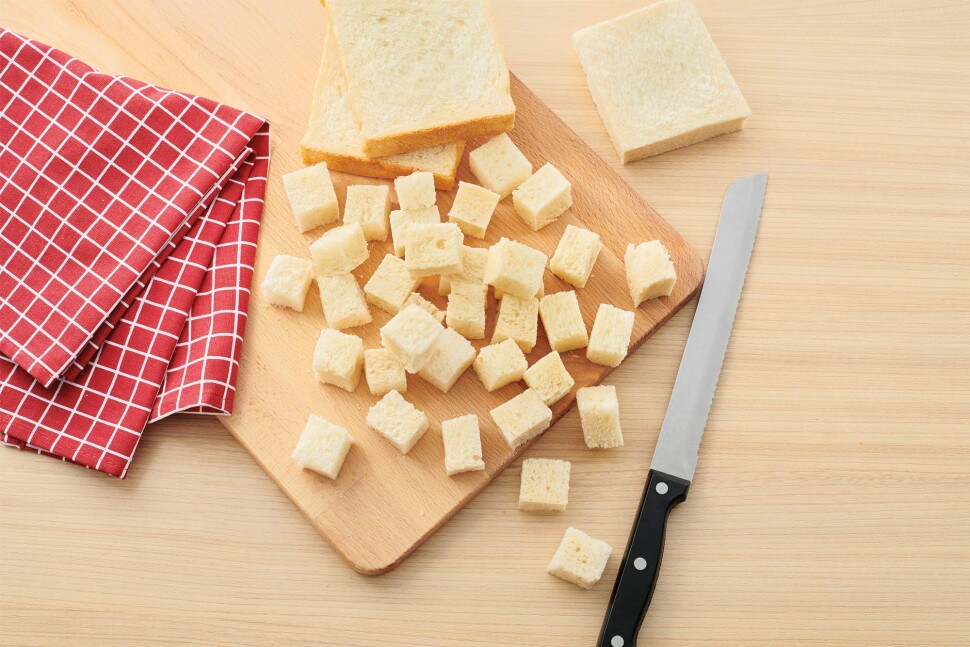 1
Slice the bread into 1.5cm slices. (It needs to be thick for it to keep its shape)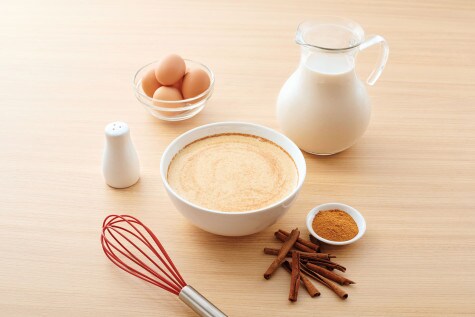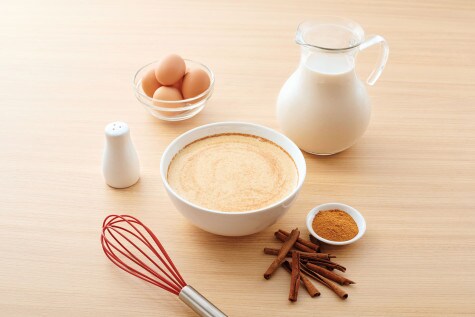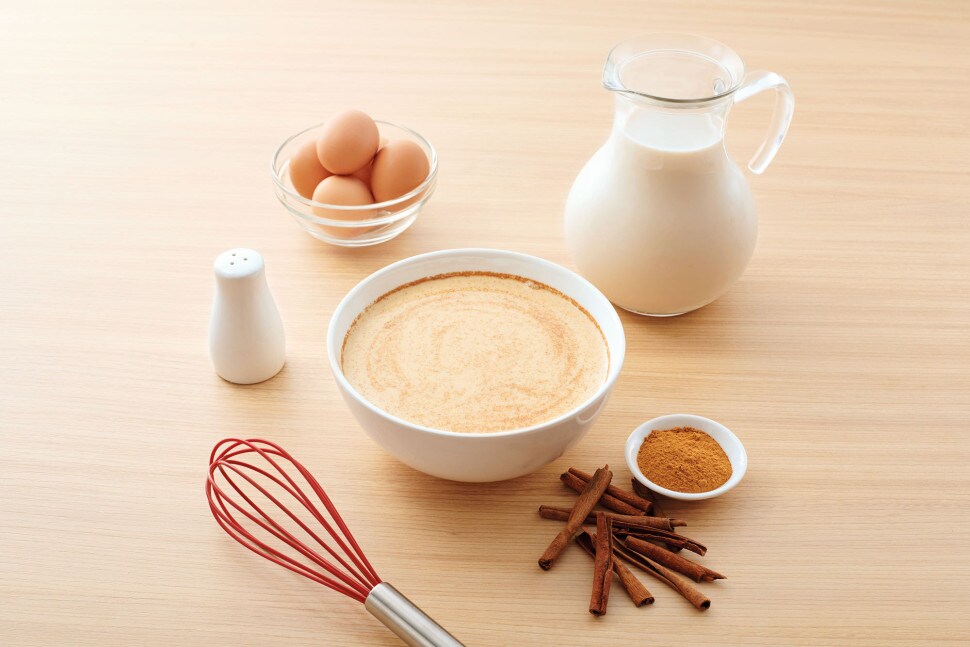 2
Cut the crust off carefully and slice into large bitesize cubes. Set the bread aside uncovered.
French Toast Batter: In a bowl, mix eggs, milk, salt, sugar and cinnamon powder. Mix well, cover with plastic wrap and rest for 30 mins in the fridge.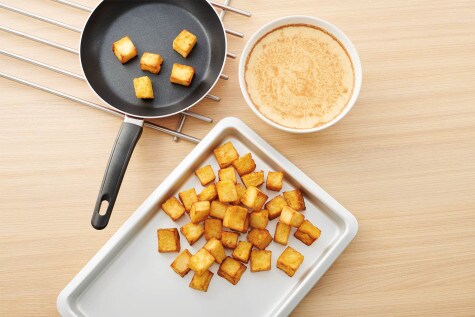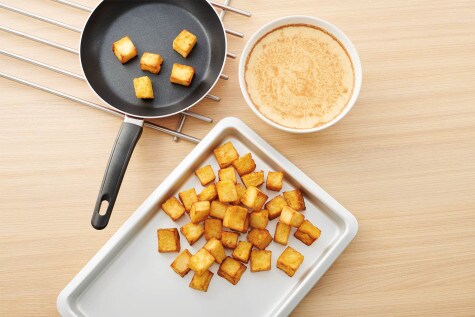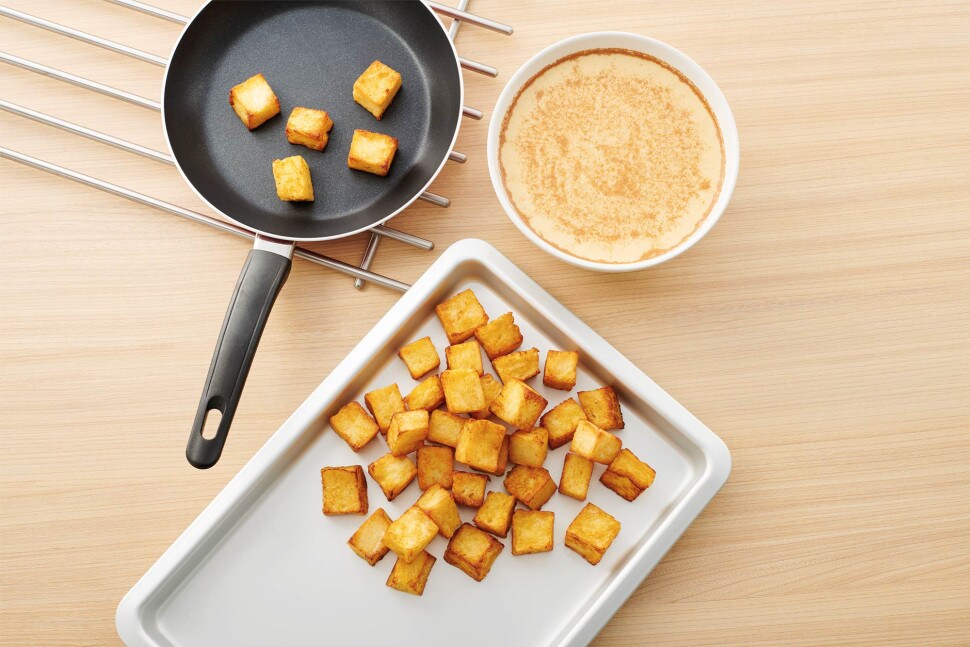 Dip bread cubes into batter and soak for 10-15 seconds.
Melt butter in a non-stick pan on low heat, cook bread cubes 3 minutes on each side or until golden brown in pan.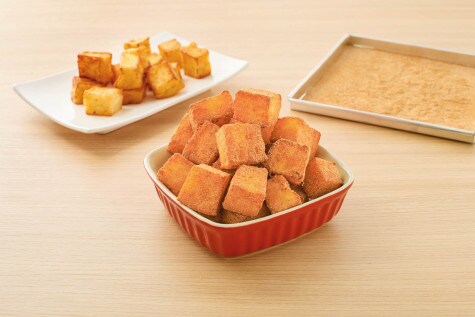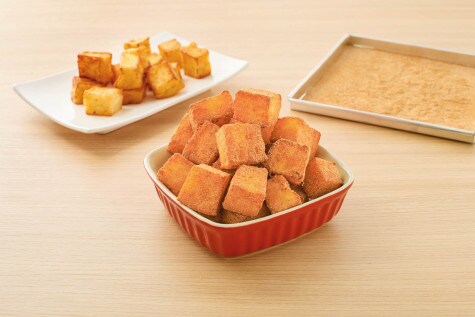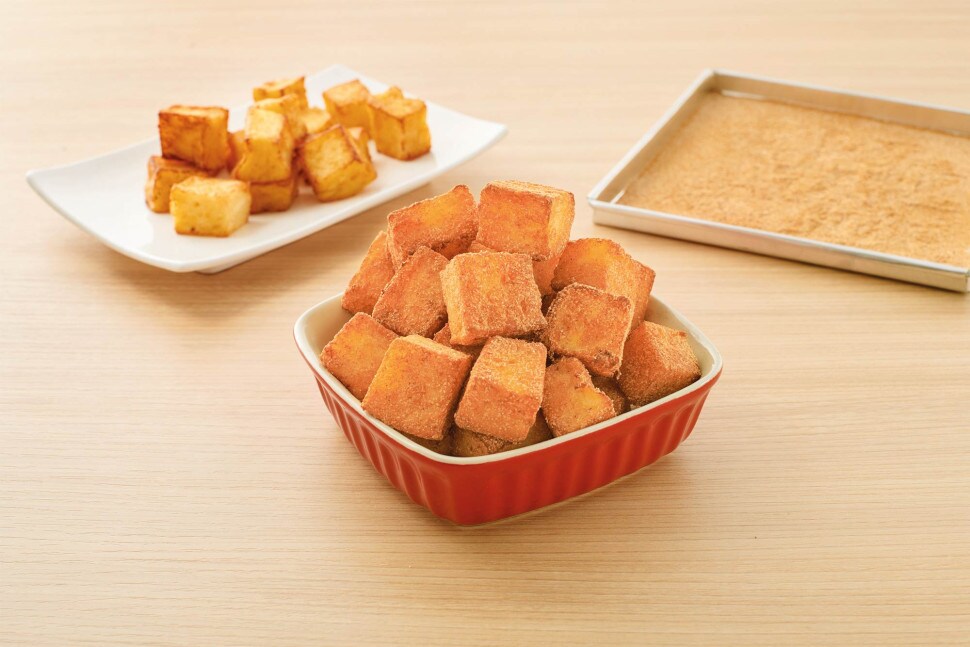 Cinnamon Sugar: On a plate, mix castor sugar and cinnamon powder.
After bread is cooked, coat them in cinnamon sugar mixture.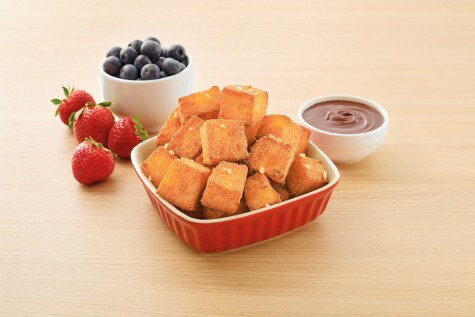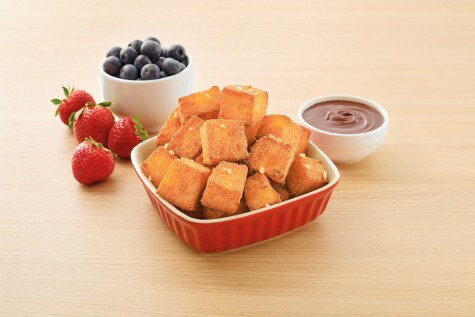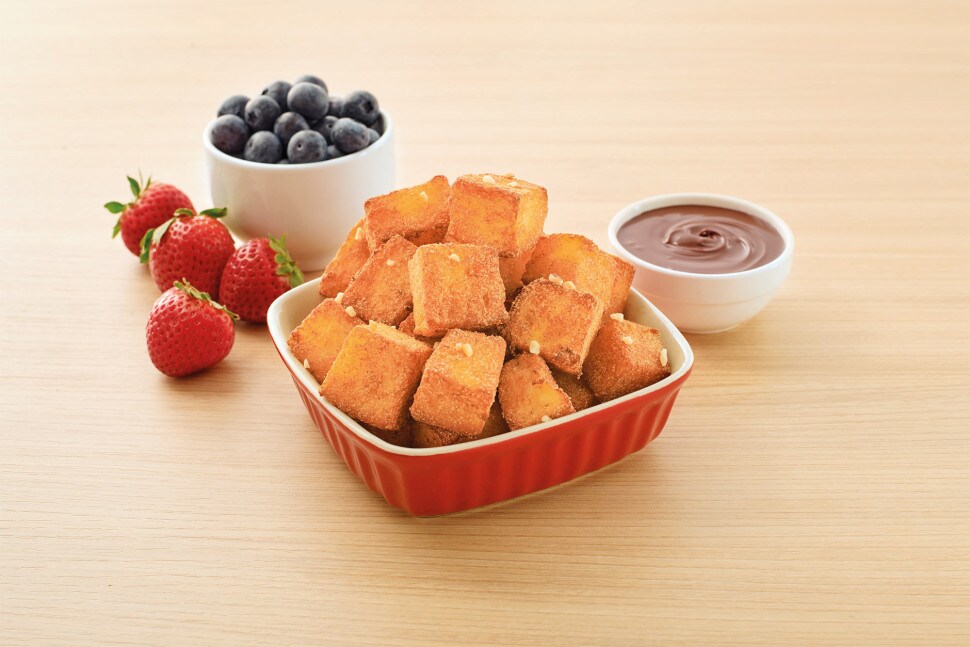 Line a bowl with baking paper, arrange bread cubes and stack
Add strawberries, blueberries and toasted hazelnuts
Serve Nutella® on the side as a dip