Challah French Toast Bake with Nutella®
An extra special breakfast.
Something exceptional happens when thick slices of challah bread get transformed into French toast. Something even more miraculous happens when you add a tasty touch of Nutella®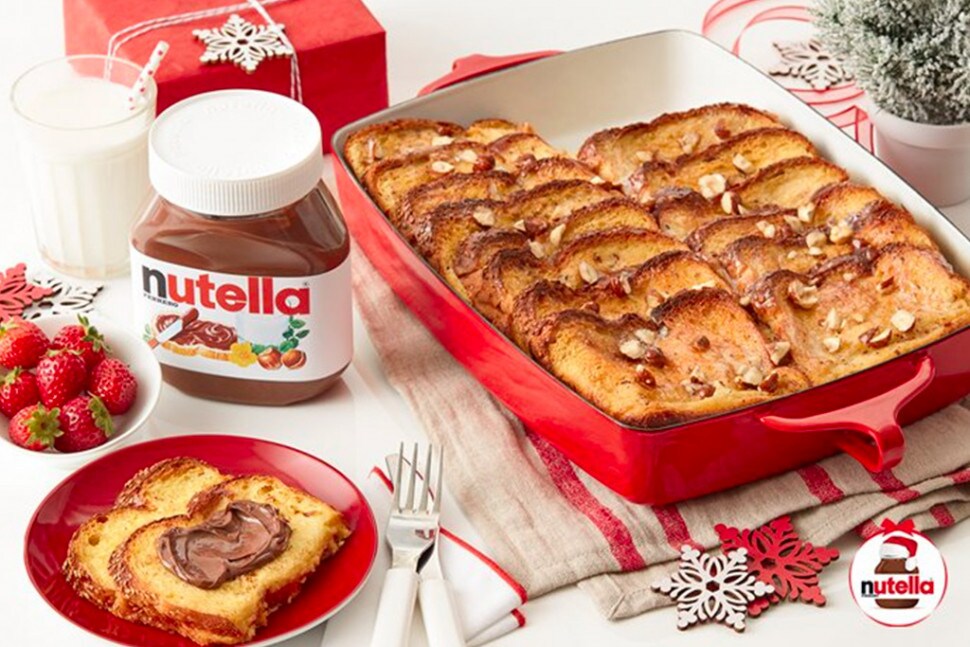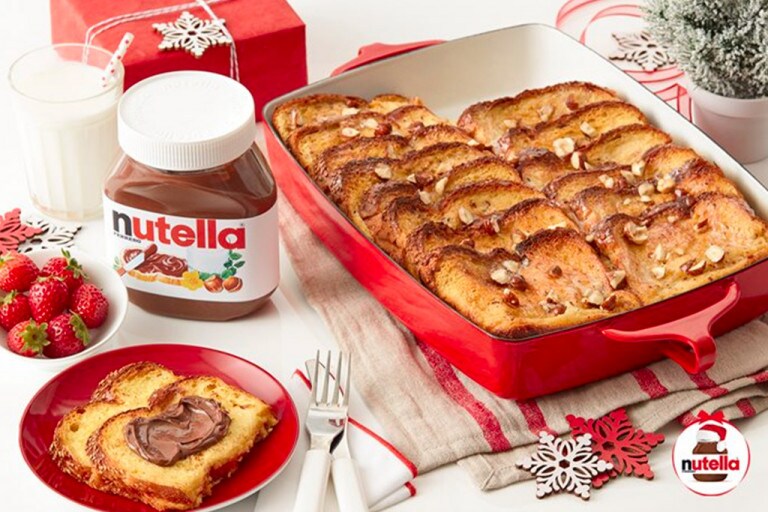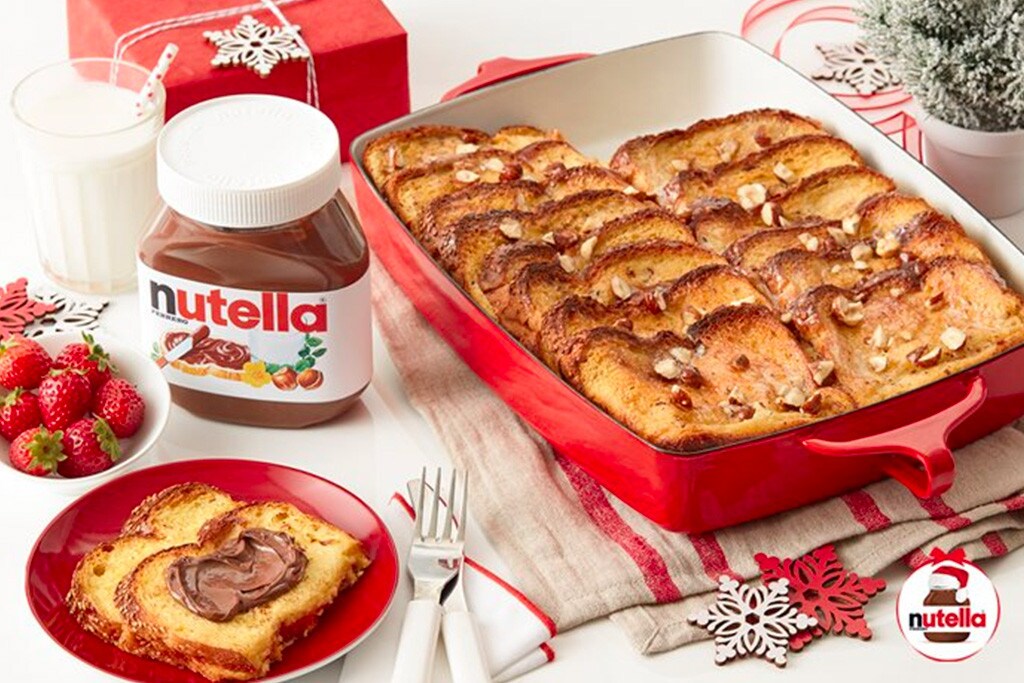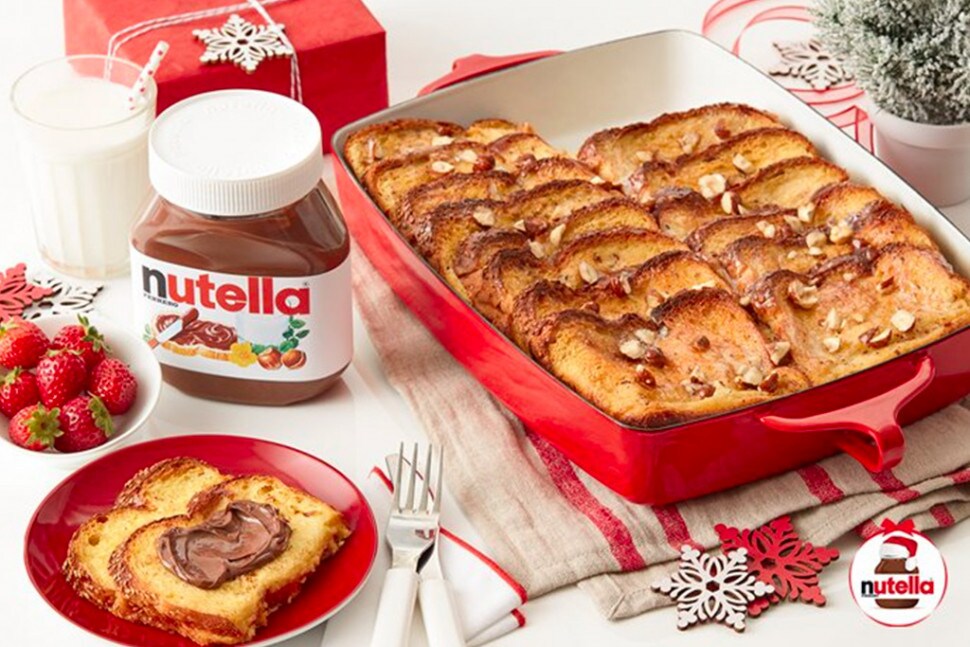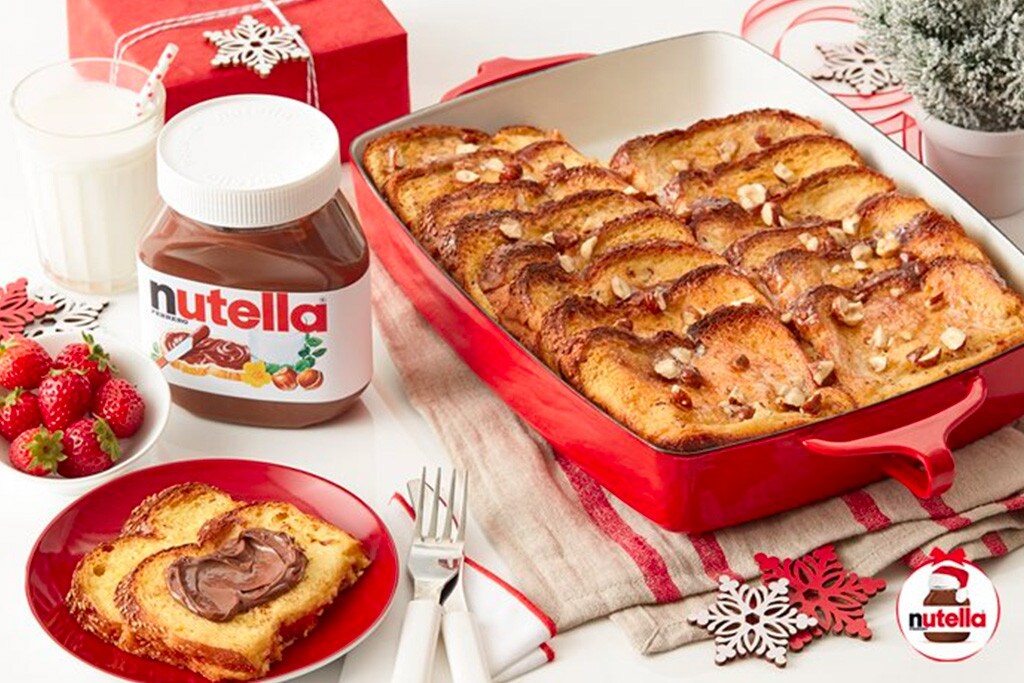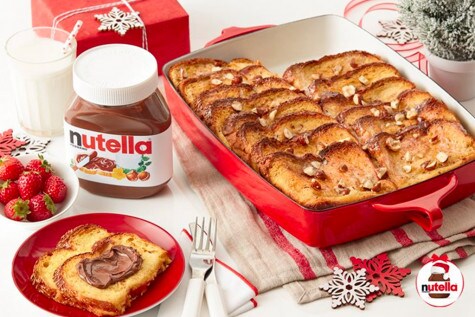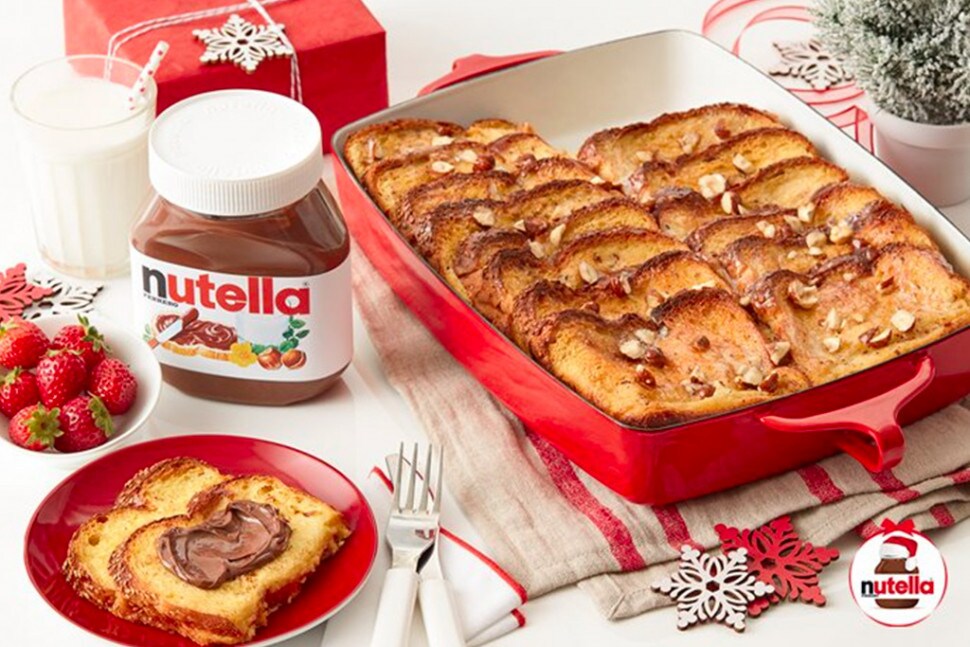 INGREDIENTS for 10 portions
8 large eggs

2 ½ cups milk

2 tbsp granulated sugar

2 tbsp packed light brown sugar

1 tbsp vanilla extract

¼ tsp freshly grated nutmeg

½ tsp ground cinnamon

¼ tsp salt

1 loaf brioche/egg/challah bread sliced ½" thick

1 cup chopped toasted hazelnuts (optional)

120g Nutella® – 1 heaped tsp (15g per portion)
METHOD
STEP 1

Generously butter a 9″ x 13″ baking dish.

In a large bowl, whisk together eggs, milk, sugar, vanilla extract, cinnamon, nutmeg, and salt until well blended, but don't over-beat.

STEP 2

Arrange the bread slices in 2 lengthwise rows in the baking dish, slightly overlapping the slices.

STEP3

Pour the egg mixture over the challah and gently press down. Cover with plastic wrap or aluminum foil and refrigerate overnight.

STEP 4

Preheat the oven to 180° C. Meanwhile, carefully flip each piece of bread, doing this will allow the bread to soak up a little more of the liquid, ensuring the tops of the bread slices are moist.

Bake for 45 minutes for a softer, more bread pudding-like texture or for 1 hour for a firmer, crisper texture.

Top with toasted hazelnuts, if desired. Let it sit for 10 minutes. Scoop out individual portions and serve with 15g of Nutella®.