Christmas Orange Bundt Cake with Nutella®
The ring of deliciousness is here
Are you searching for something delicious to get you into the Christmas mood? Look no further! This ring-shaped German cake is ideal as a treat during the holiday season. Moreover, its tangy taste of orange mixed with a tasty touch of Nutella®; it will surely be a hit!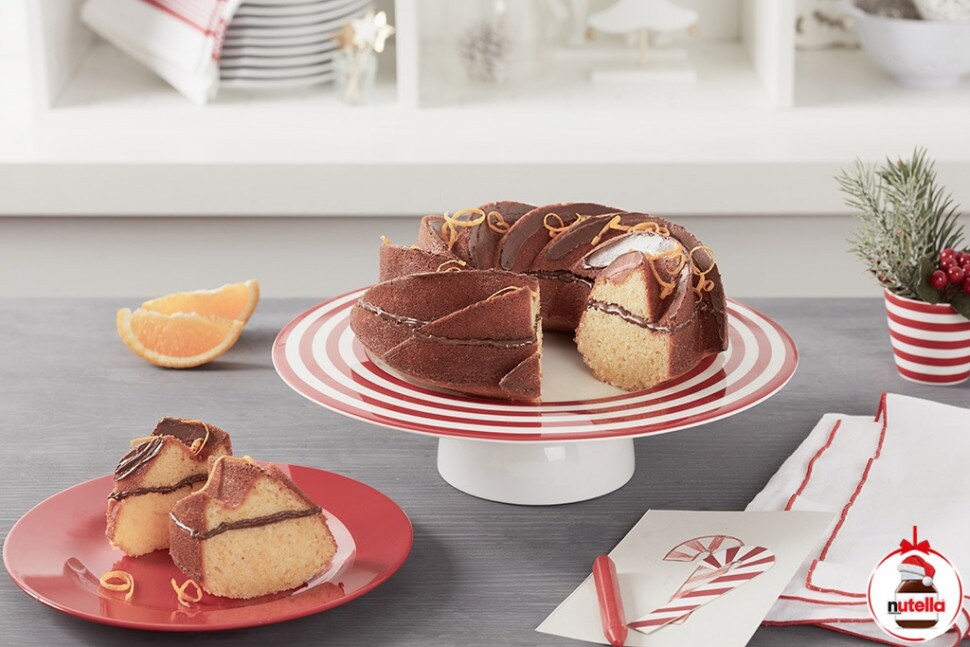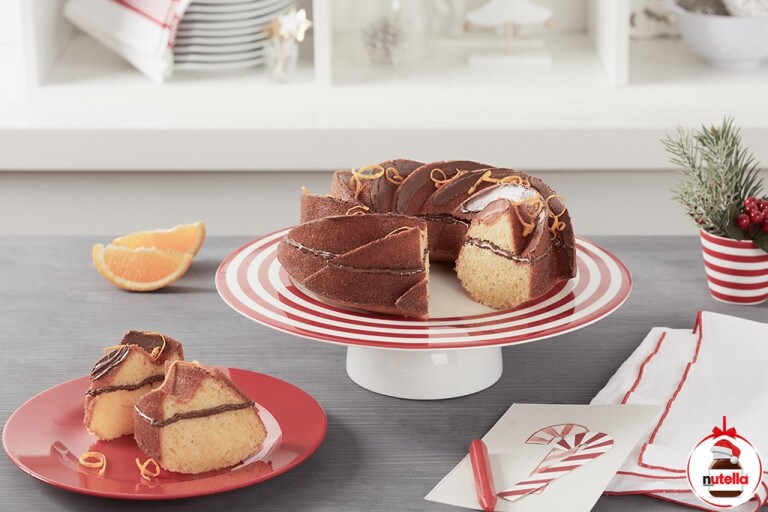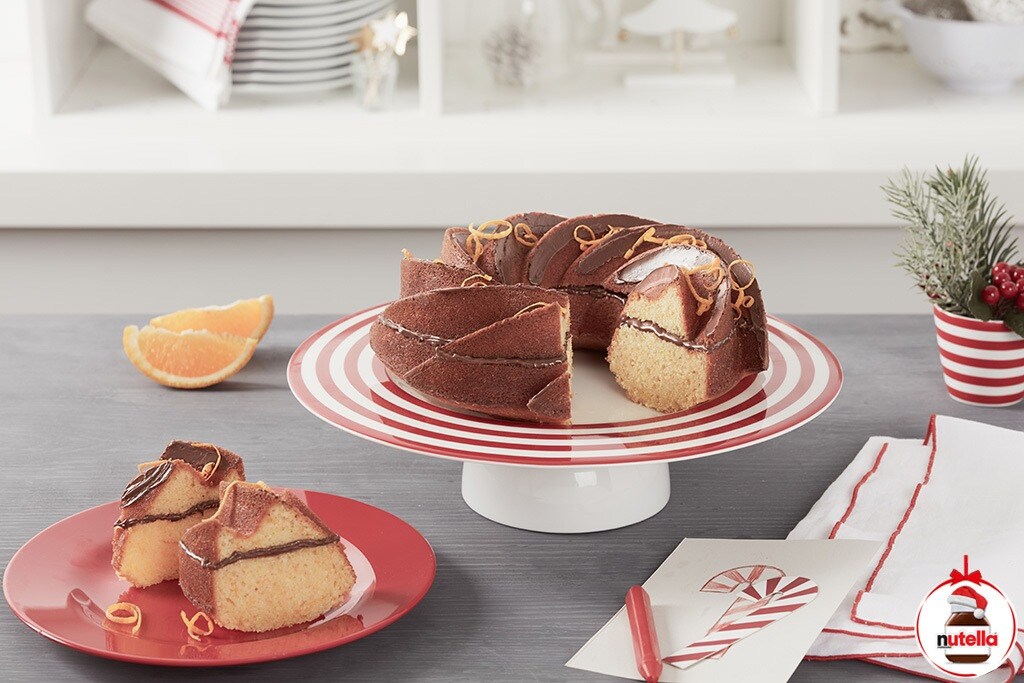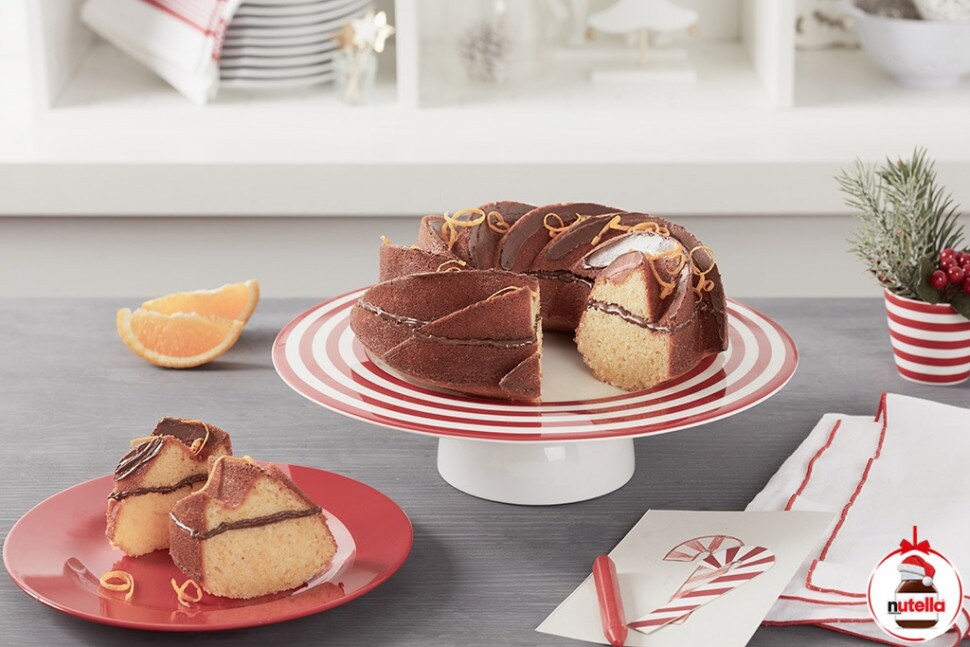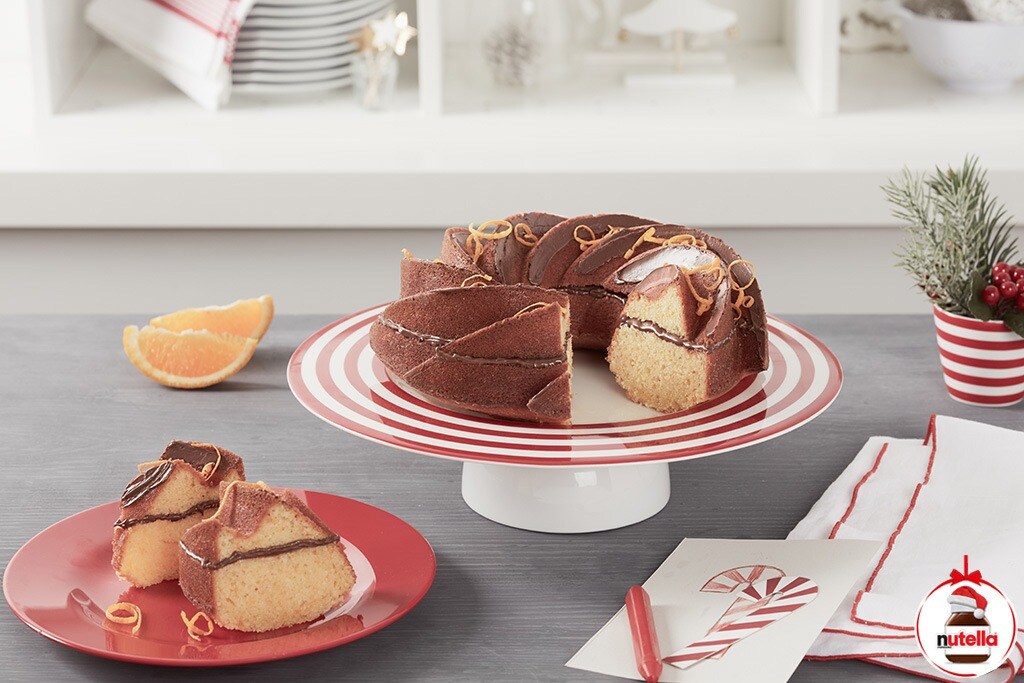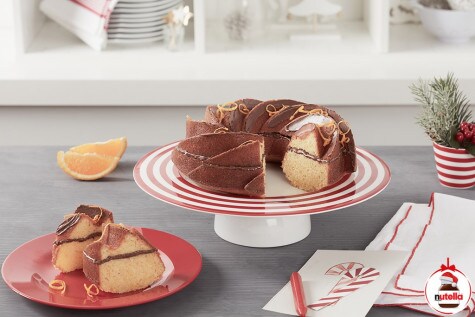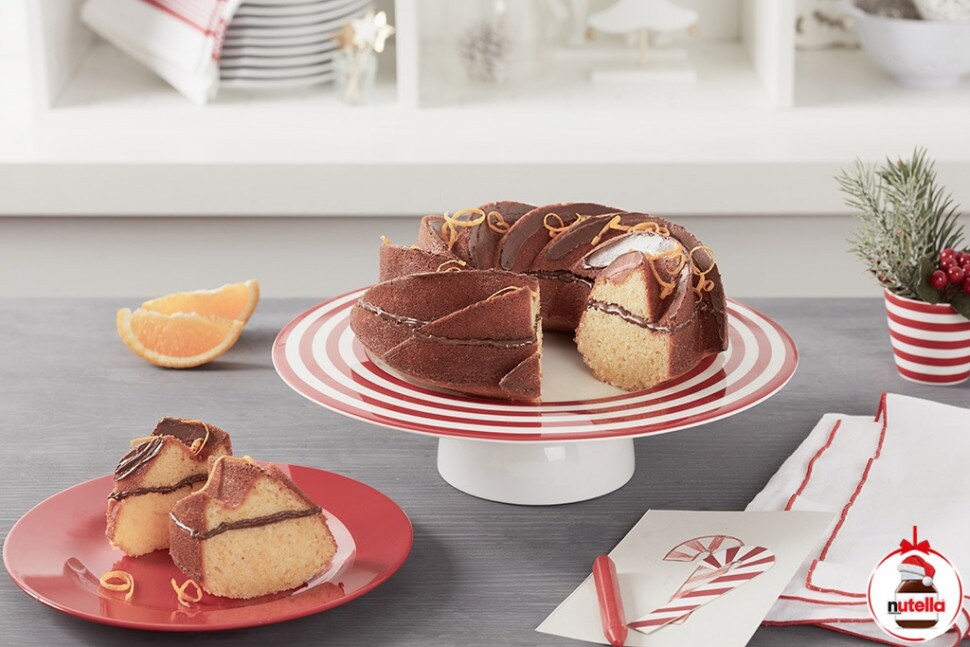 INGREDIENTS FOR 10 PORTIONS
3 eggs

260g granulated sugar

3 medium oranges

1 medium lemon

85g plain yogurt

115g melted butter

175g flour

35g ground almonds

2 teaspoons (7g) baking powder

a pinch of salt

150g Nutella® – 1 heaped tsp (15g per portion)

30g candied orange peel
METHOD
STEP 1

Preheat the oven to 180°C (355°F) and position the baking rack in the middle of the oven. Generously butter and flour a 2 litre "bundt" mold.

In a big bowl, whisk the eggs with the sugar until very light and fluffy.

STEP 2

Grate the zest of the oranges and the lemon and press the juice of 1 orange (80ml) and half a lemon (30ml).

Transfer the zest and juice into another bowl and mix with the yogurt and the melted butter. Set aside.

STEP 3

Mix the juice and yogurt mixture with the egg mixture.

STEP 4

Separately, sift together the flour with the ground almonds, the baking powder and the salt.

Then, gently fold the juice, yogurt and egg mixture in the flour mixture, until no lump remains.

Pour the batter into the prepared bundt pan and bake for 30-35 minutes (or until a toothpick inserted in the middle of the cake comes out clean).

Let it cool down completely and remove the cake from the mold, inverting it onto a plate.

STEP 5

Cut the bundt cake lengthwise and spread 100g of Nutella® in between.

Meanwhile, pour the remaining Nutella® into a small bowl, set over a pan of simmering water, leave it to soften for about 5 minutes and drizzle it on top of the cake.

Decorate with strips of candied orange peel.