Yule Log by Nutella® recipe
Wish your family a happy Christmas
All family reunited around a table is the definition of Christmas and Holiday Season. This year, make it even more special with a gift made from the heart. Bake the Yule Log with love and make this season memorable!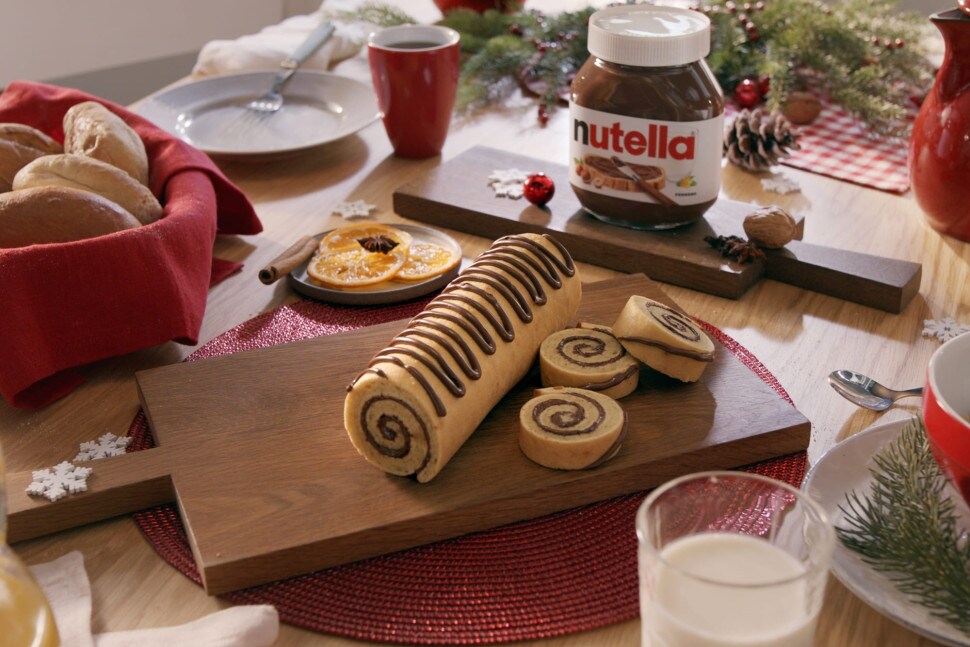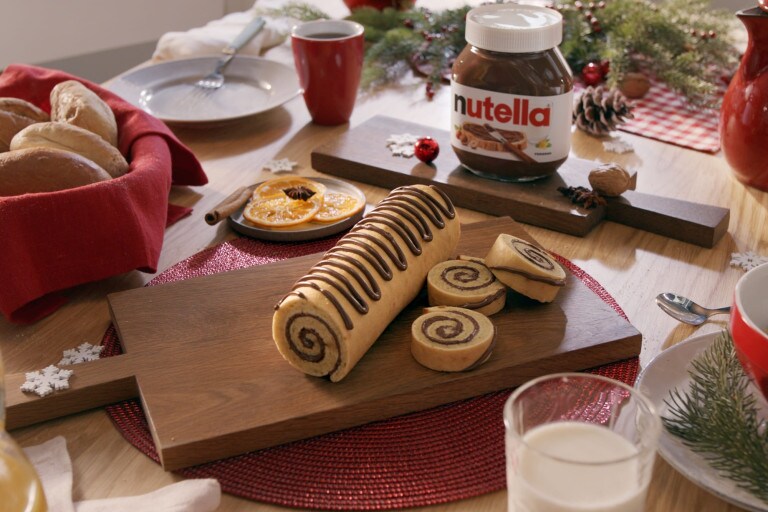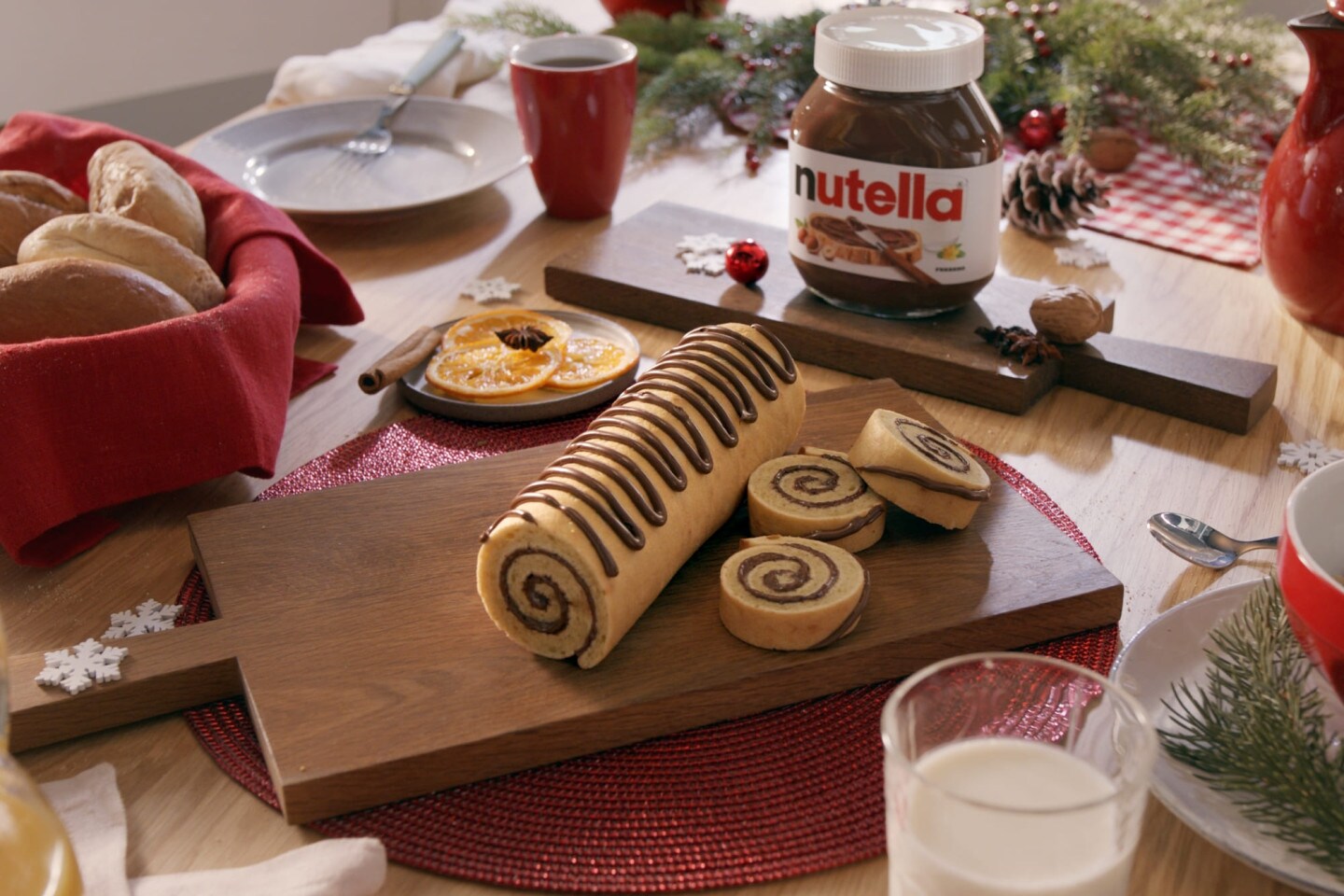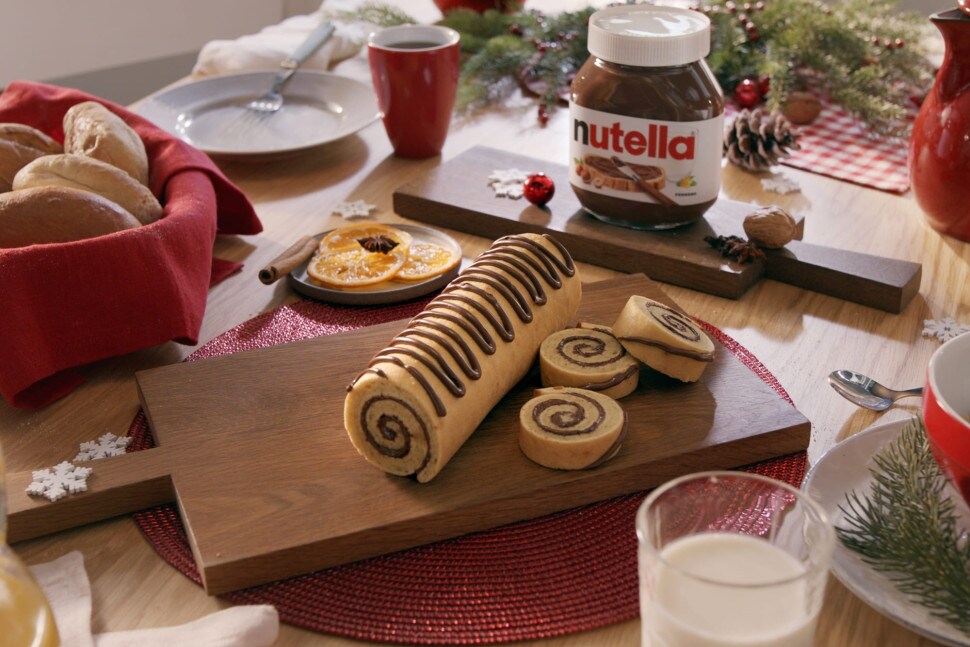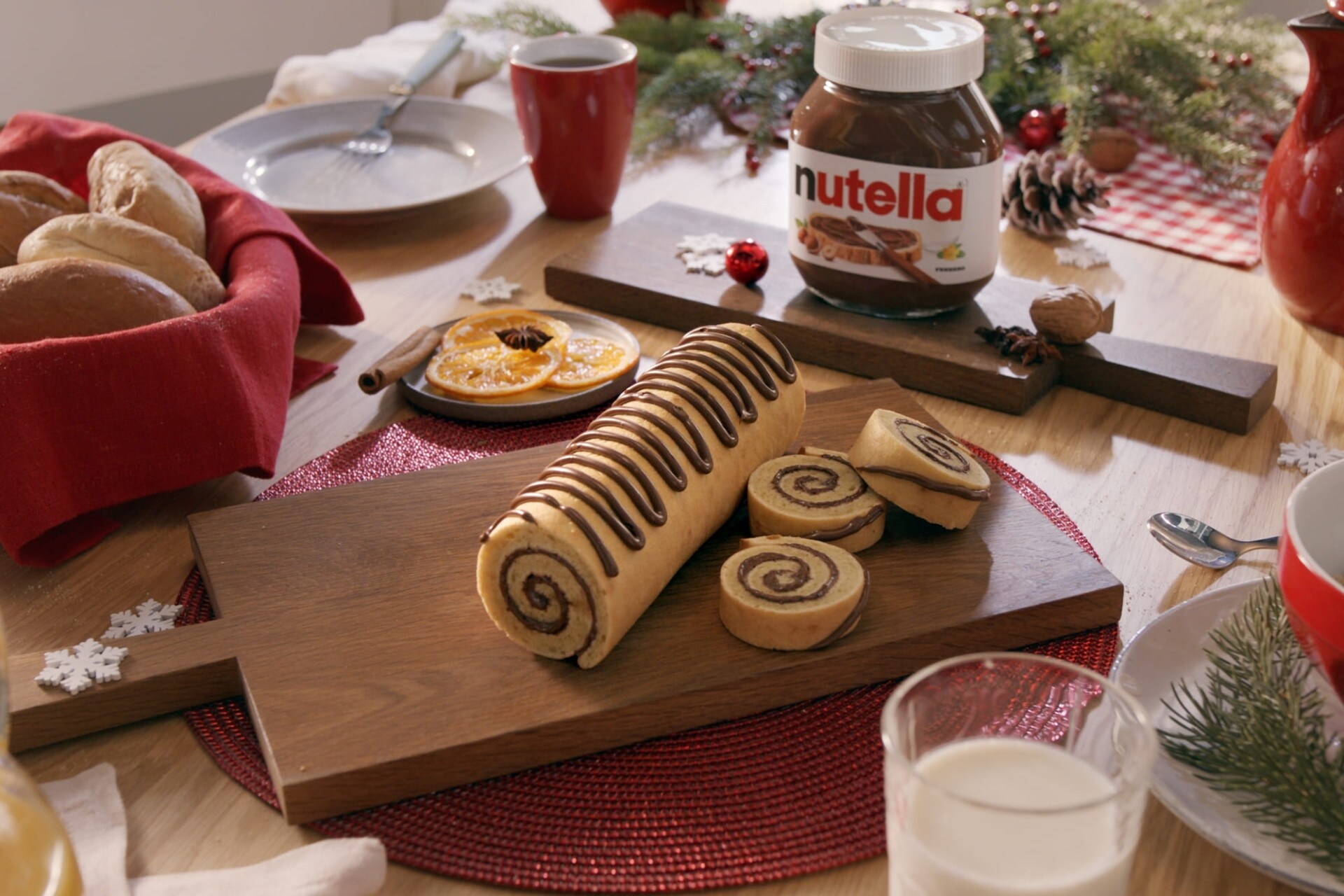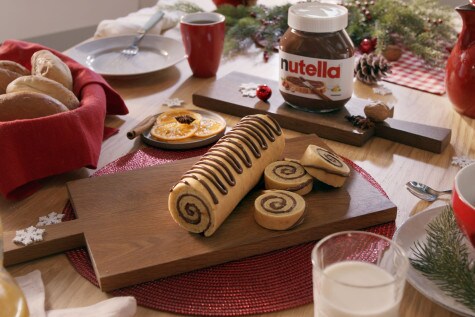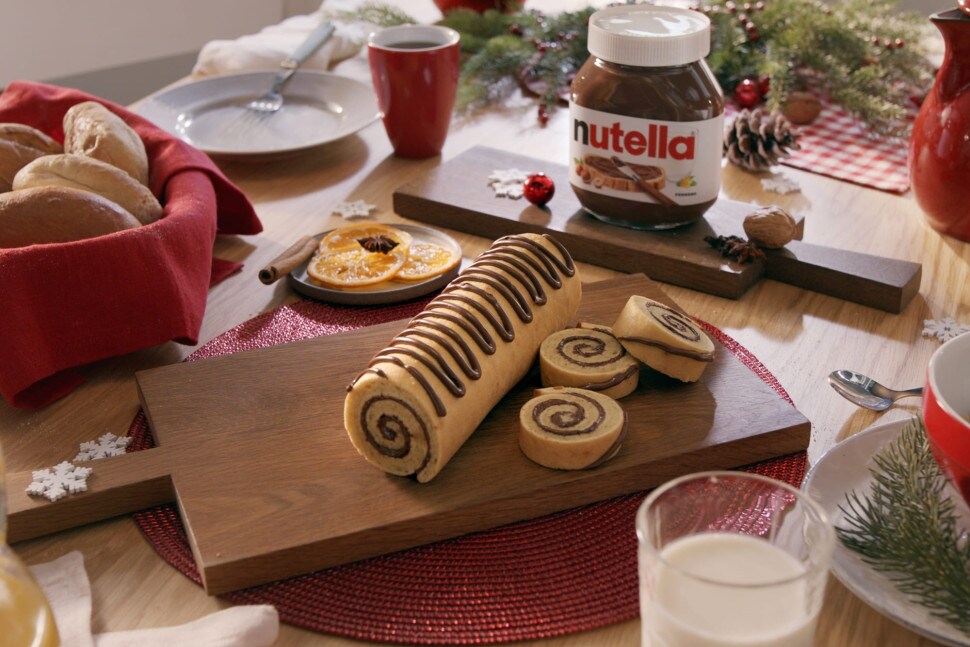 INGREDIENTS FOR 6-8 SERVINGS
5 eggs

180 g icing sugar

15 g sugar

75 g melted butter

300 g flour

8 egg whites

180 g almond flour

180 g Nutella® (15 g per seving)
METHOD
Mix the flour, 5 eggs, almond flour and sugar.

Whip the egg whites with a hand mixer, slowly adding the icing sugar until the mixture becomes stiff. Add to the flour mixture. Preheat oven to 230°C. Slowly fold in the melted butter.

Place the dough on two baking trays lined with baking paper and bake for 6 to 8 minutes. Take out the baking trays and let the cakes cool down for 2 minutes.

Turn each cake upside down onto a flour-dusted tea towel. Carefully peel off the baking paper. Roll up each cake in the towel and let it cool.

Unroll each cake and spread half of the Nutella® over the surface. Roll up the cakes again. Spread remaining Nutella® over the rolls and cut the off the edges. Decorate as you like.
Share the recipe with the hashtag #nutellarecipe