3 steps to create a makeup jar for your brushes with an empty Nutella® jar
Are you a makeup fan? Create an original DIY jar to hold all your brushes and makeup. All you need is an empty Nutella® jar, our simple tips and a little creativity to decorate it as you like. Add a unique touch to your beauty ritual with Nutella®.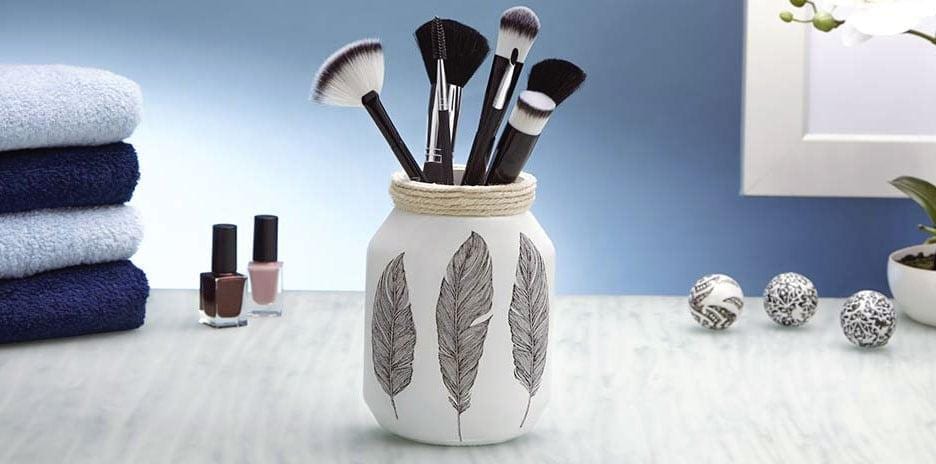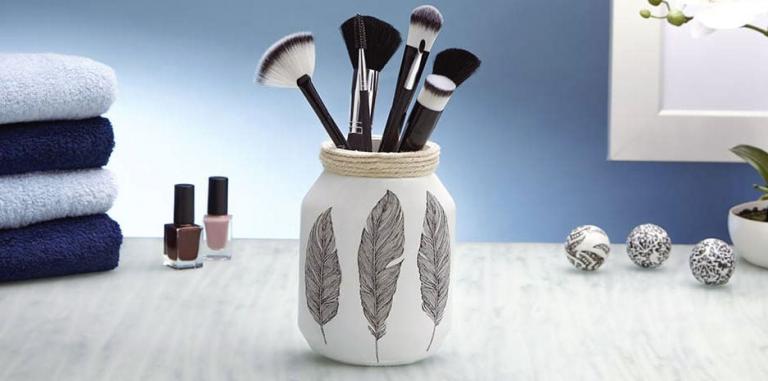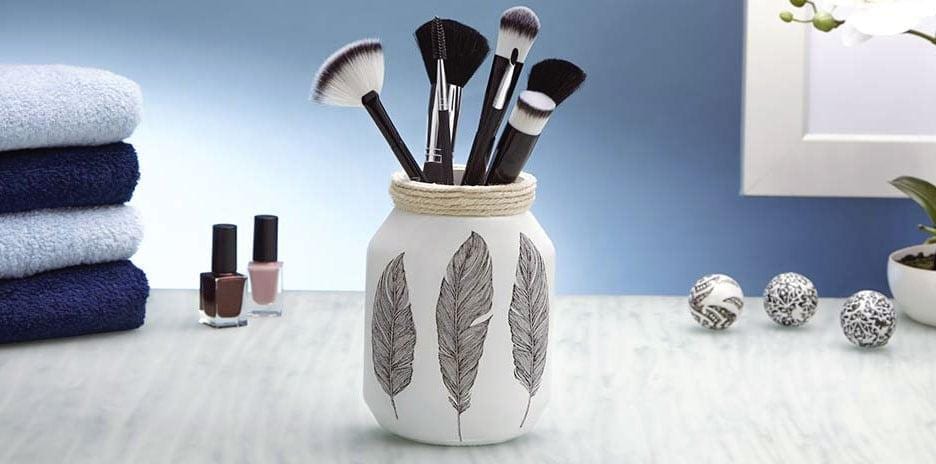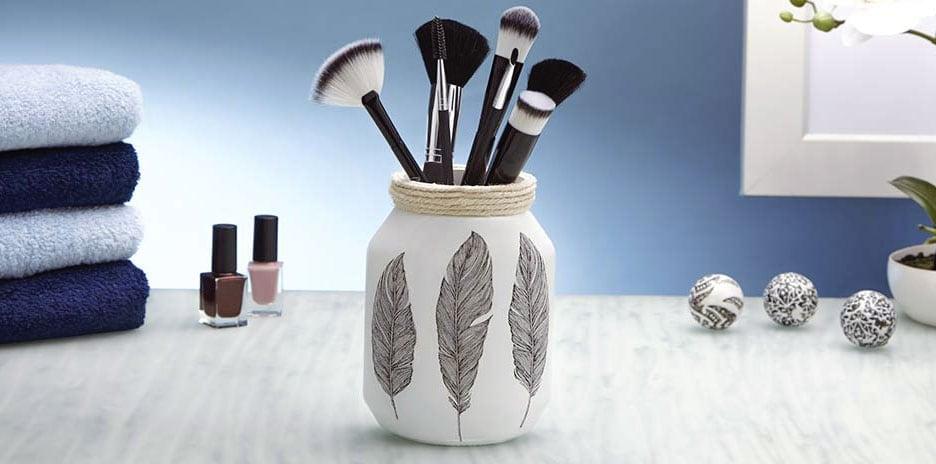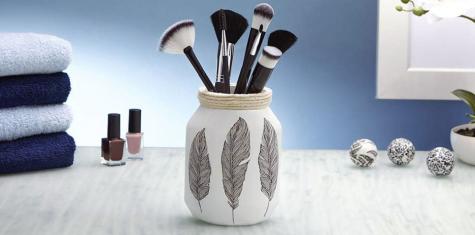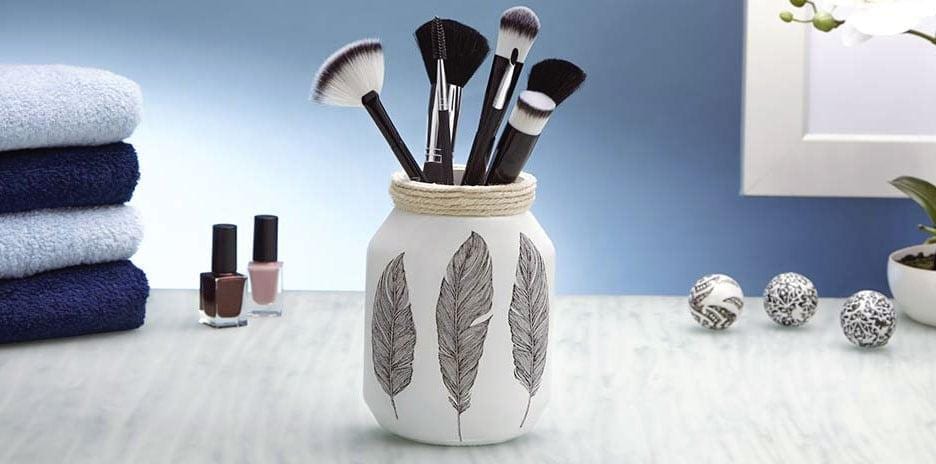 WHAT IS NEEDED
1 empty Nutella® jar

Brush

White spray paint

Hot glue gun

Napkins with cut-out feather motif or other pretty design

Decoupage glue/Modpodge

Scissors

150 cm natural string
METHOD
STEP 1

Carefully spray your jar with white spray paint. Peel off the top, printed layer from the napkin and carefully cut out the design. Most napkins have 3 layers.

Tip: Don't forget to cover your workspace before you spray. Apply two thin coats, so the colour doesn't run.

STEP 2

Position the cut out motif onto the dry jar and carefully apply the decoupage glue to the motif using a brush.

Tip: Gently brush the glue from the centre outwards (the motif can easily tear).
Important: After the first coat is dry, apply another coat of glue to the motif.

STEP 3

Now use the hot glue to apply the string to the rim of the jar. Work slowly, applying one layer on top of the next. All done!