Mission® Tortilla French Toast Snack Stack with Nutella®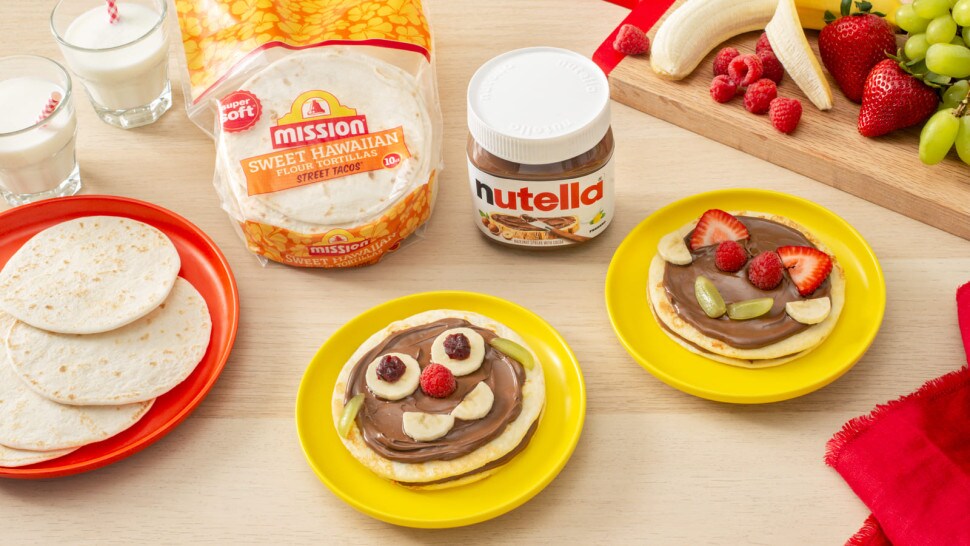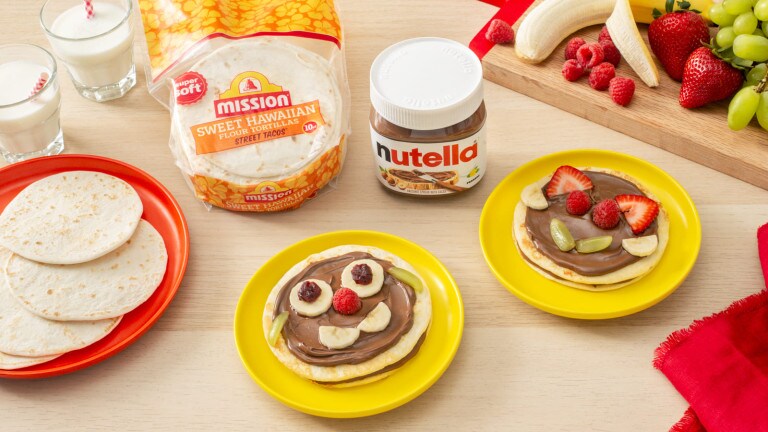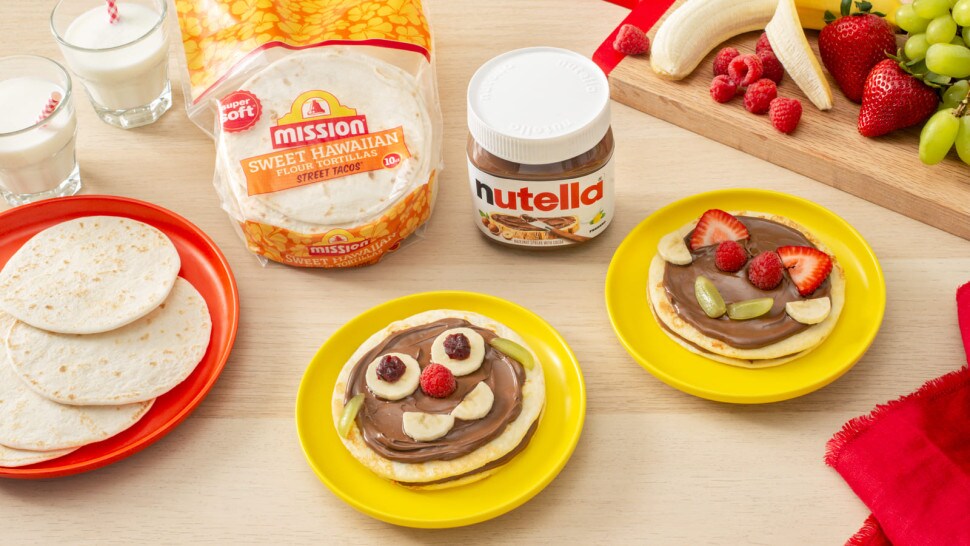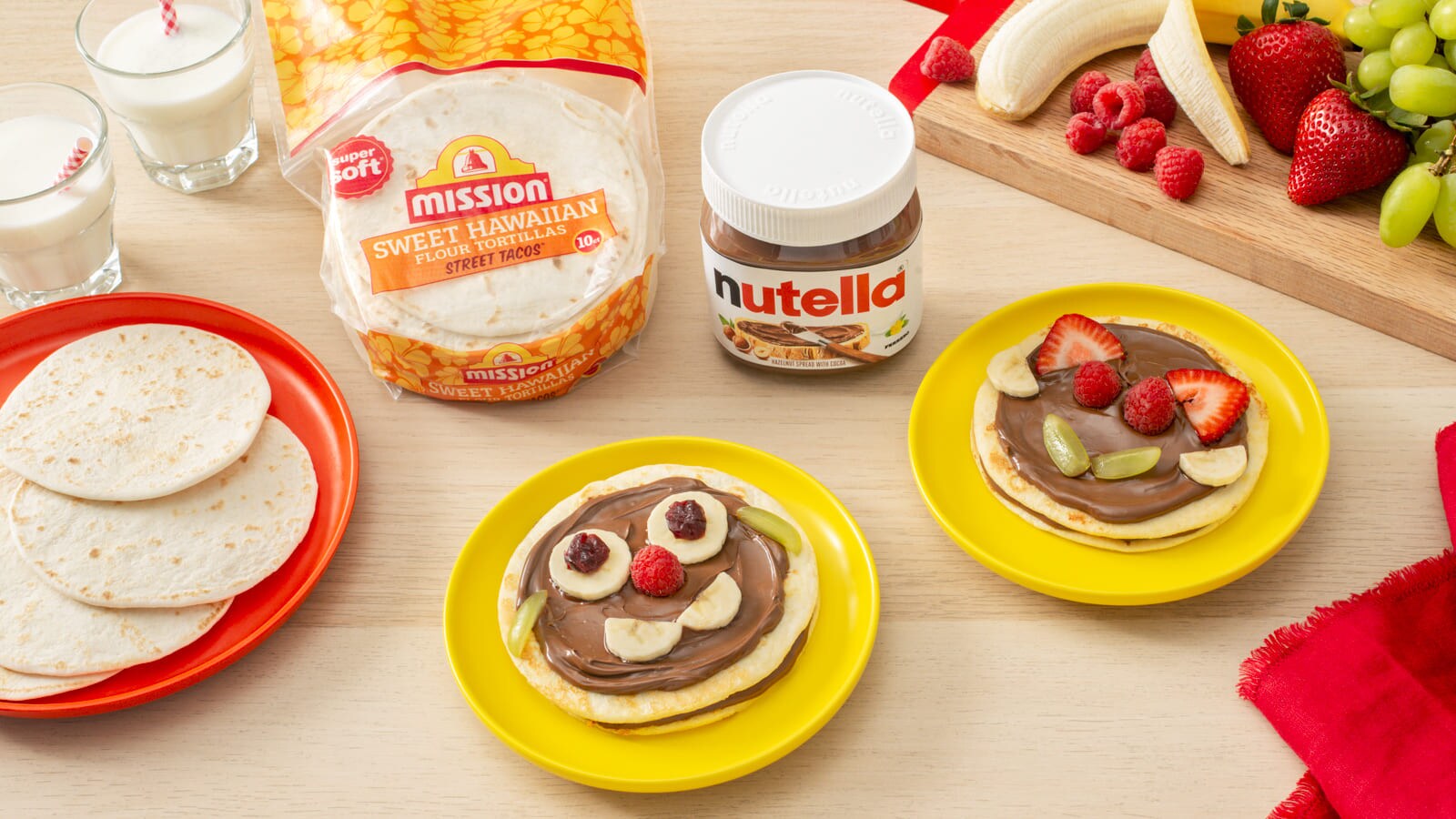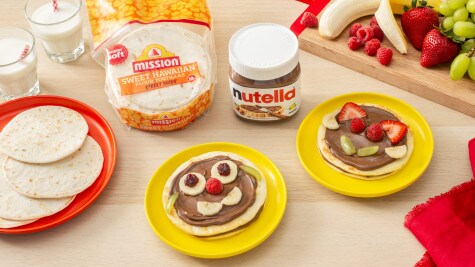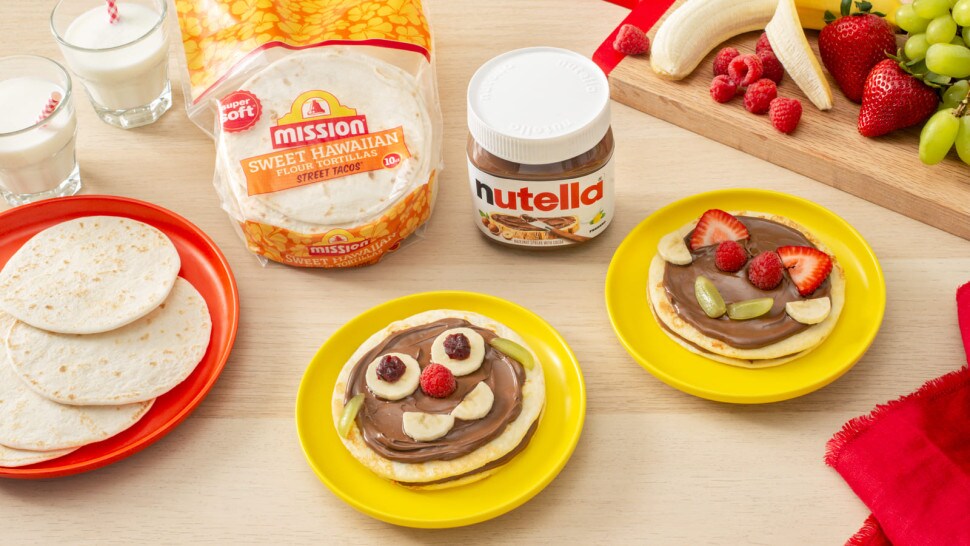 INGREDIENTS for 4 portions
2 eggs

1/2 cup milk

2 tsp vanilla extract

1 tbsp butter (approx.), divided

8 Mission® Sweet Hawaiian Street Taco Flour Tortillas

1/4 cup Nutella® Hazelnut Spread

1 banana, thinly sliced

1/2 cup sliced strawberries

Mint leaves, for garnish
To prepare this delicious recipe, 1 tbsp of Nutella® per person is enough to enjoy!
METHOD
In small bowl, whisk together eggs, milk and vanilla.

In large skillet set over medium heat, melt 1 tsp butter. In batches, dip tortillas in eggs mixture and arrange in heated skillet. Cook, turning once, for 2 to 4 minutes or until slightly golden. Repeat with remaining eggs mixture and tortillas, adding more butter as needed.

Spread Nutella® Hazelnut Spread evenly on tortillas. Stack tortillas in pairs to create 4 servings. Top evenly with banana and strawberries. Garnish with mint.