Mission® Tortilla Make-ahead Breakfast Tacos with Nutella®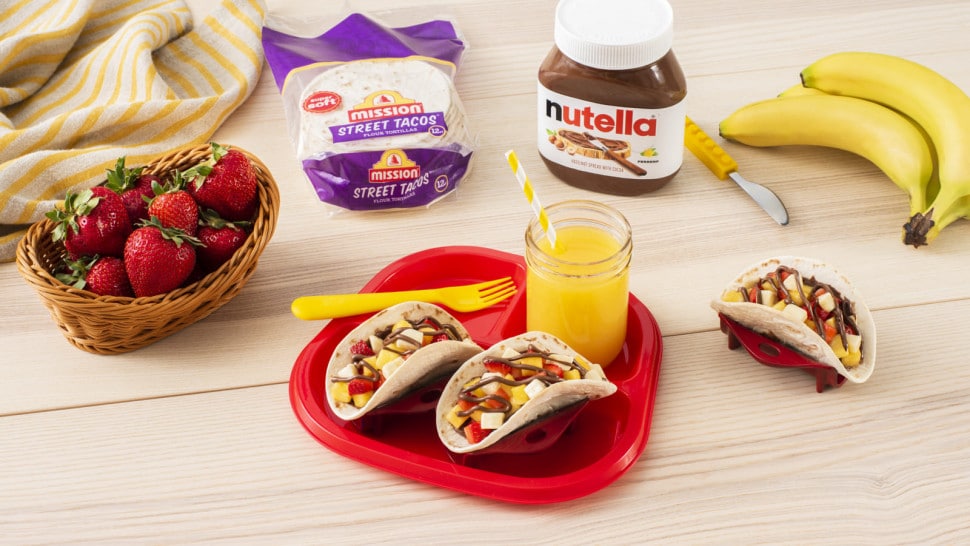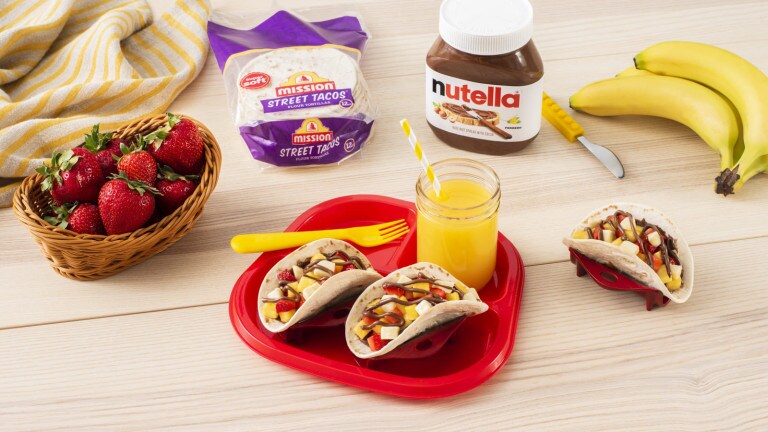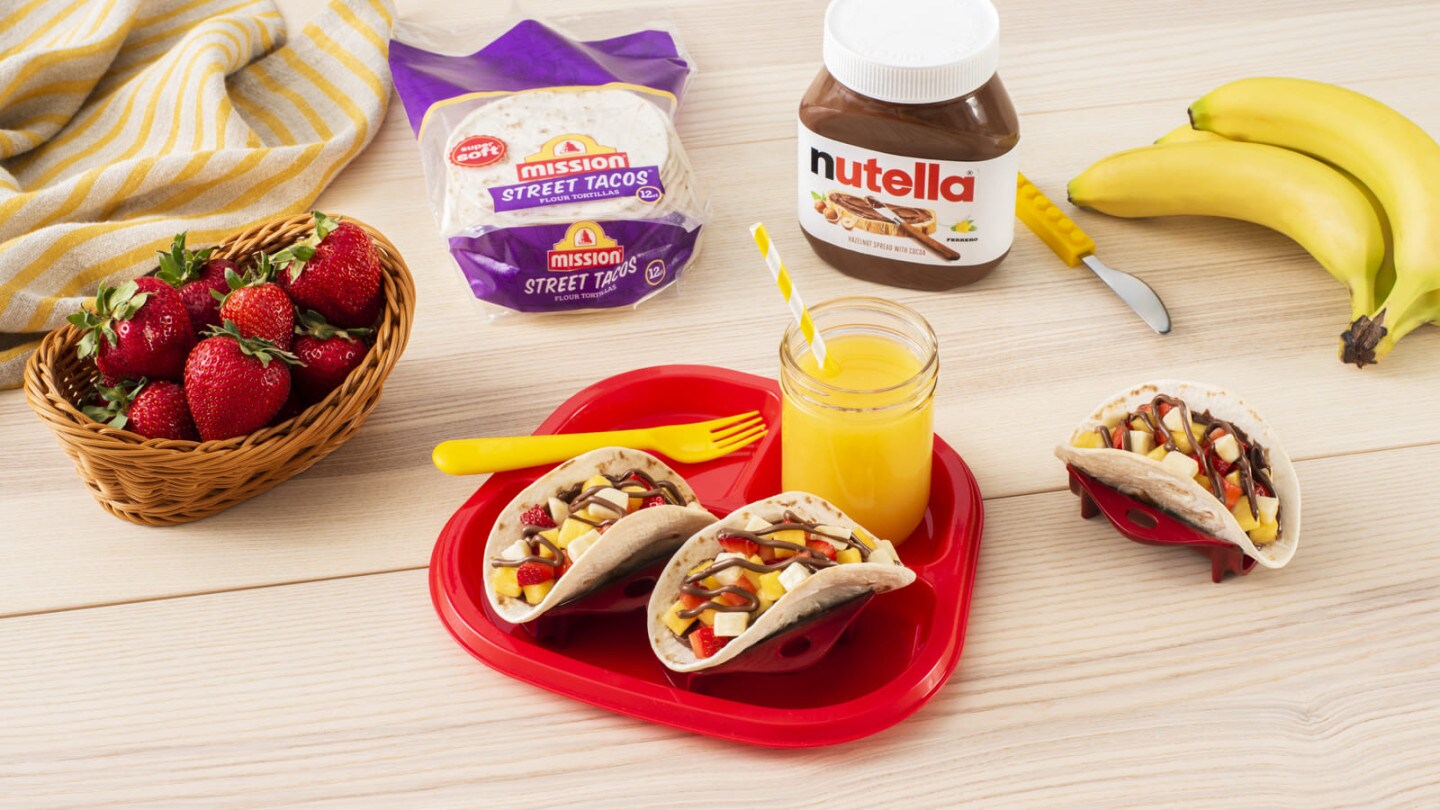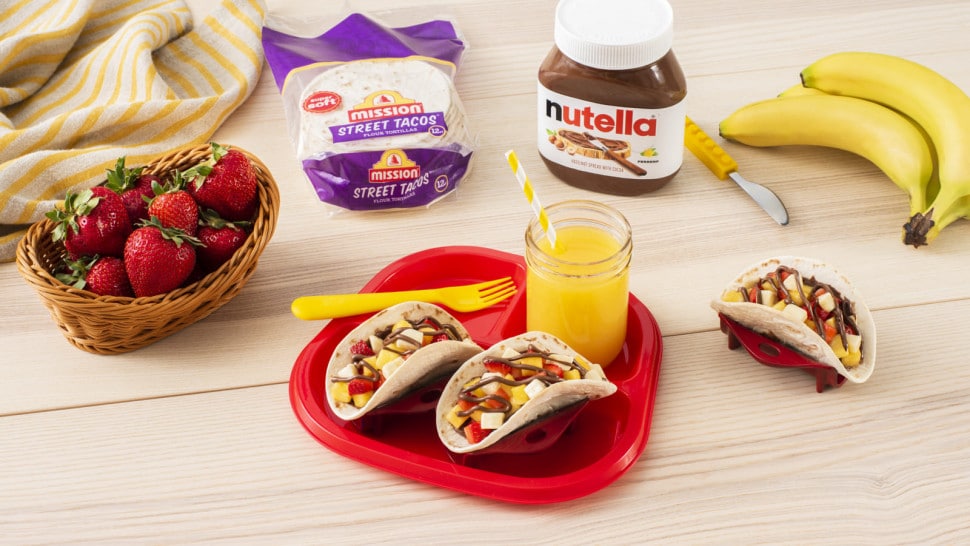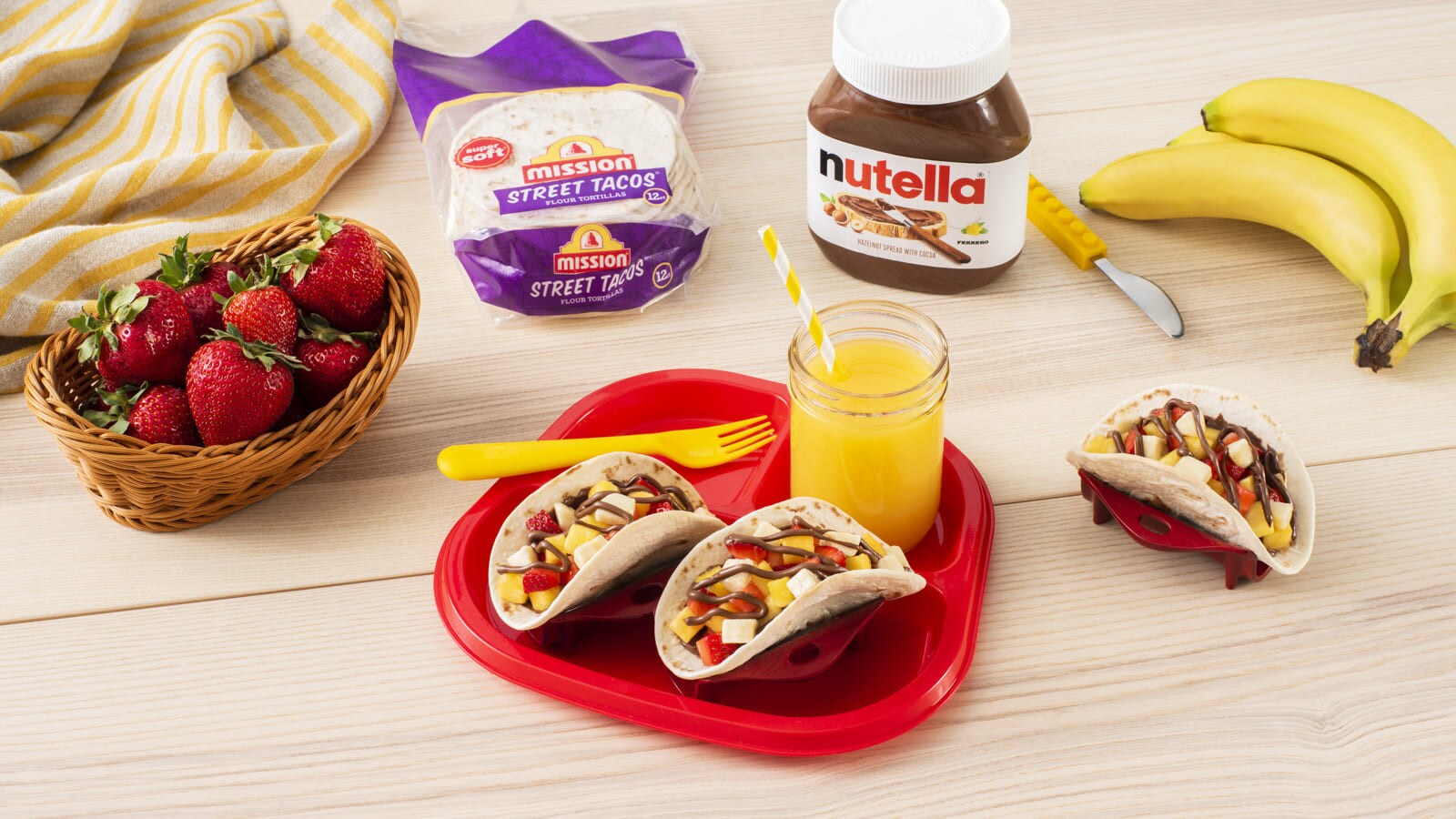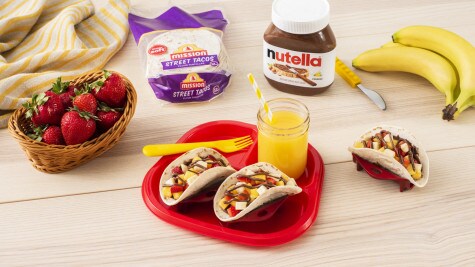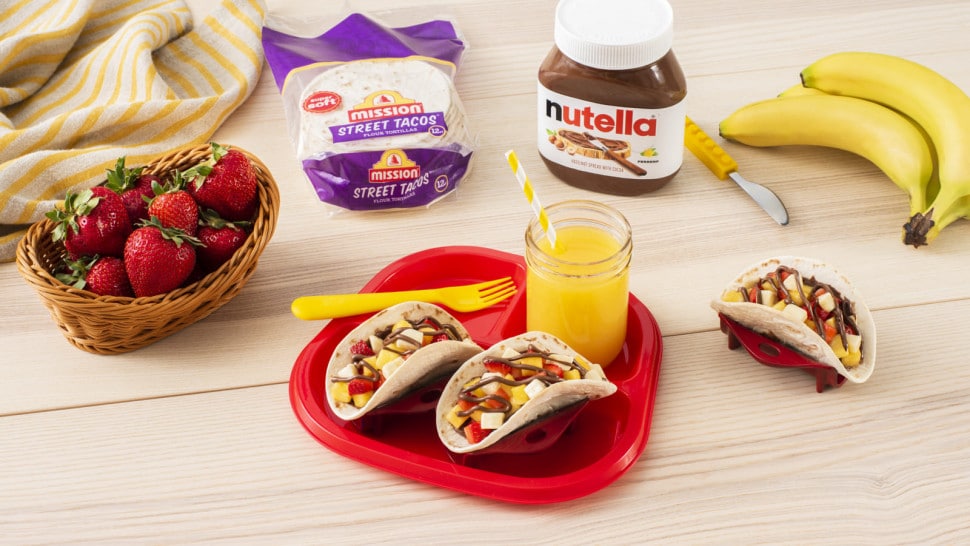 INGREDIENTS for 12 Tacos
3/4 diced banana

3/4 cup diced pineapple

3/4 cup diced strawberries

12 Mission® Street Tacos Flour Tortillas, baked into shells

3/4 cup Nutella® Hazelnut Spread, divided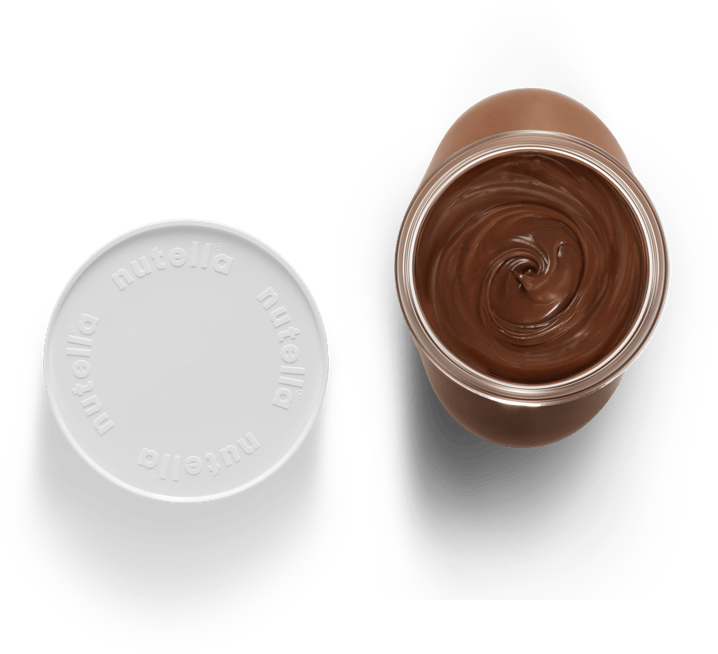 To prepare this delicious recipe, 1 tbsp of Nutella® per person is enough to enjoy!
METHOD
In medium bowl, stir together banana, pineapple and strawberries.

Once the liquid is incorporated, replace the paddle attachment with the dough hook. Continue mixing for 5 minutes. The dough should pull away from the sides and be pliable and soft.

Remove the dough, kneed into a large ball, then divide the dough into 4 equal parts. Cover with plastic wrap and allow to rest for at least 10 minutes.

Spread 2 tsp Nutella® on a taco shell. Top with 3 tbsp fruit mixture. Drizzle fruit with 1 tsp Nutella®. Repeat with remaining taco shells, Nutella® and fruit mixture. Serve and enjoy!