Hawawshi with Nutella® and Banana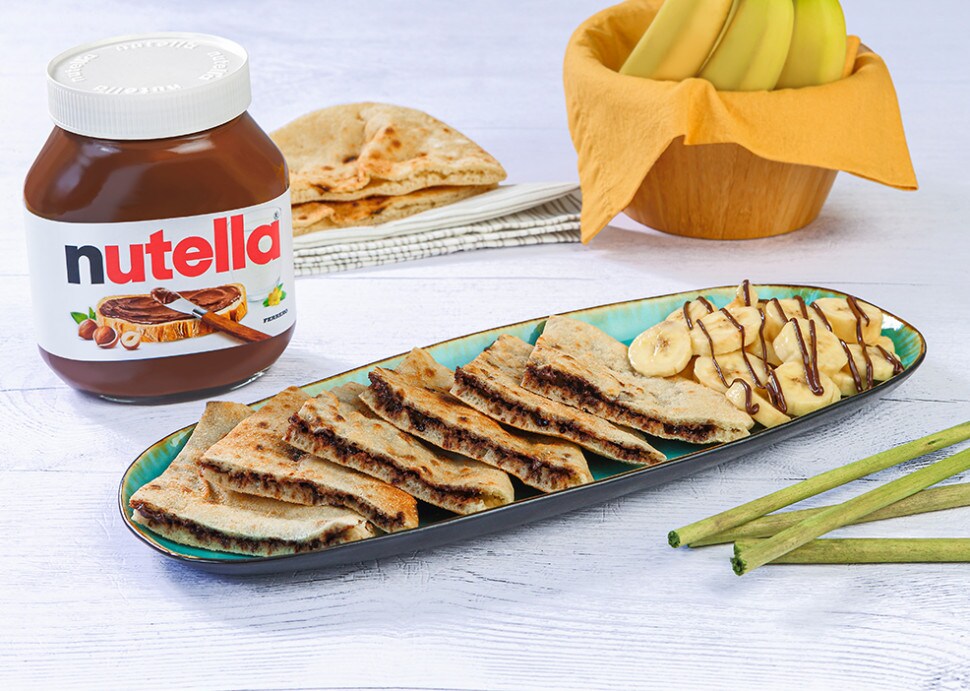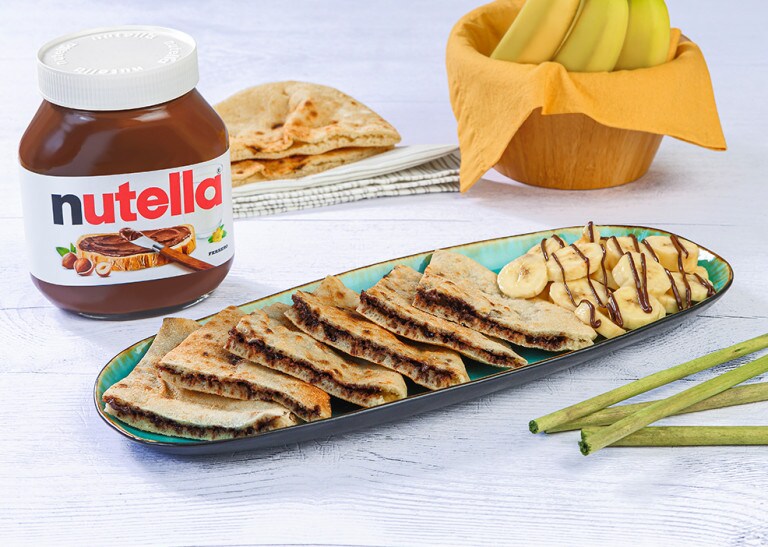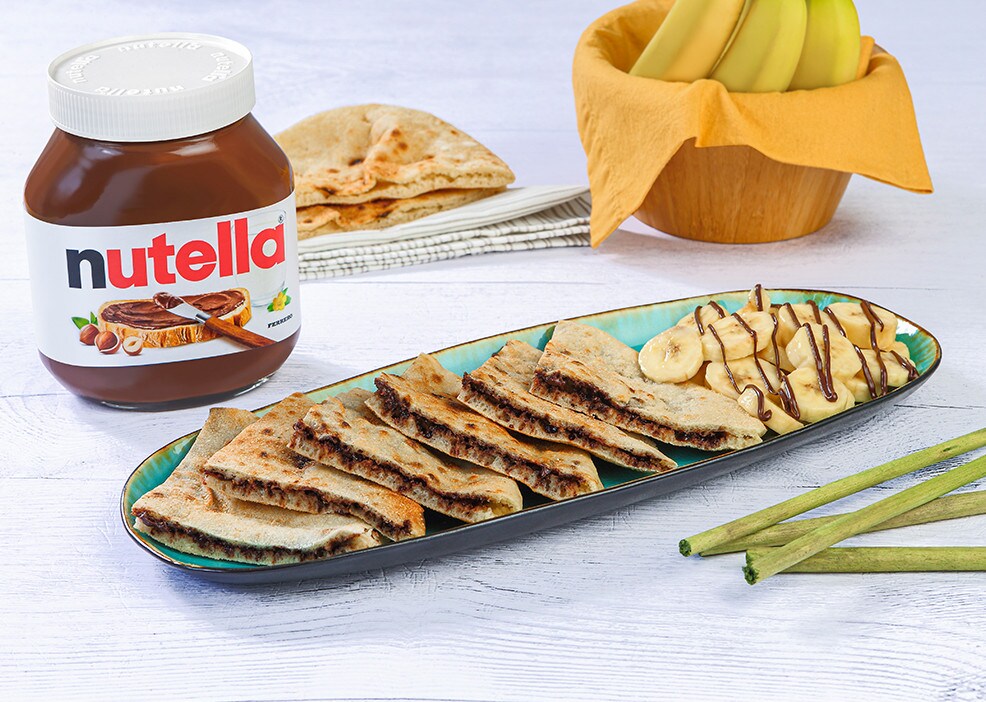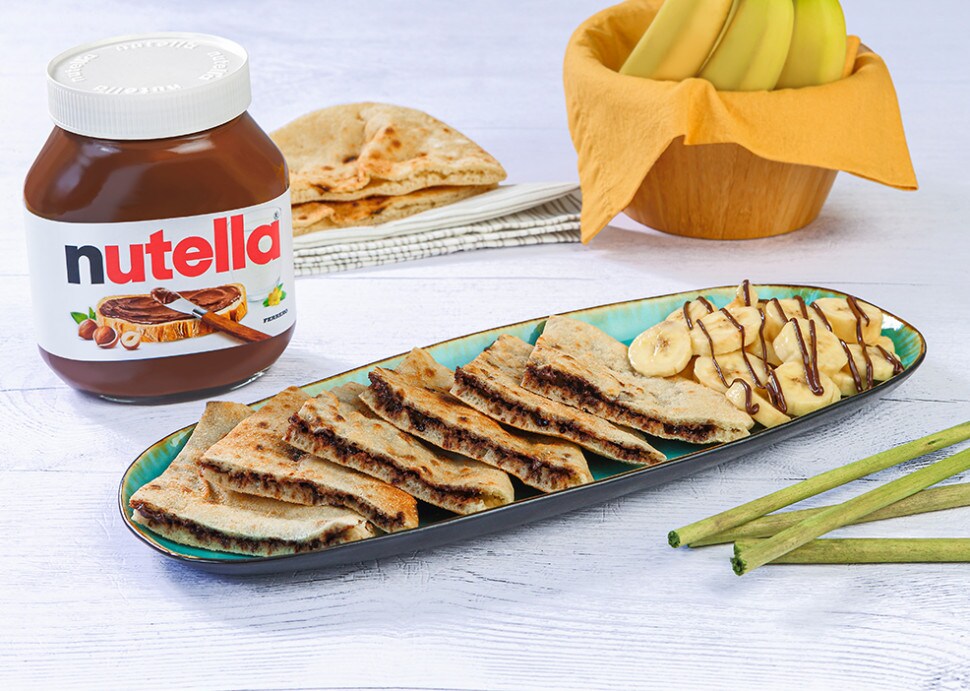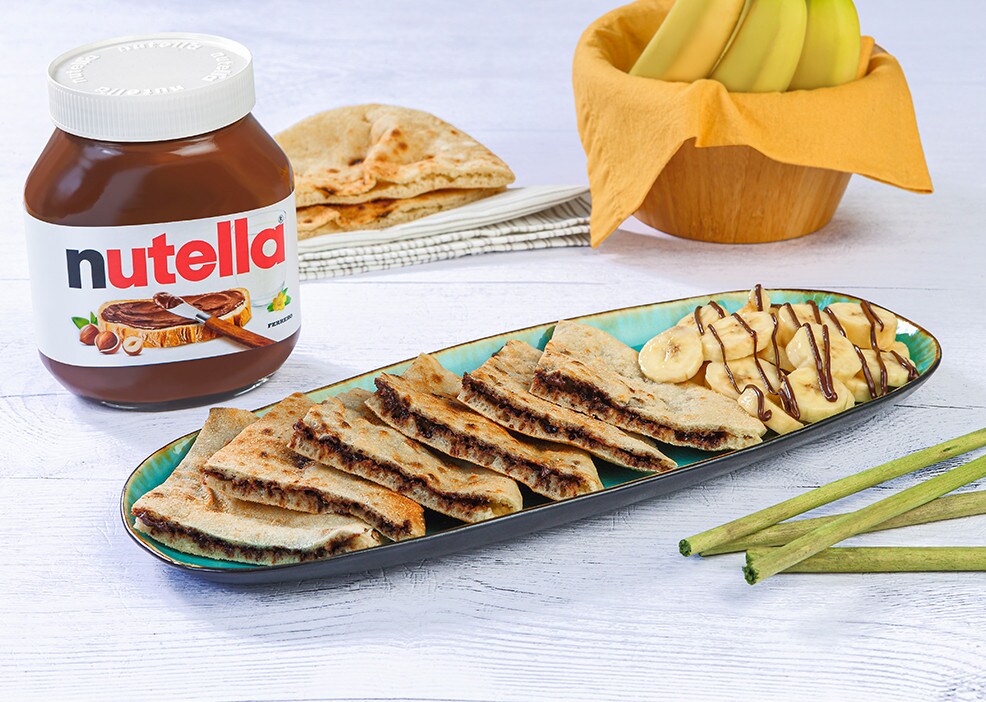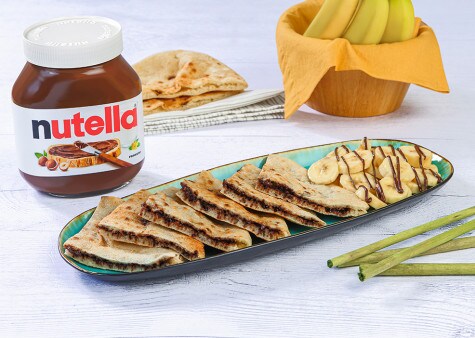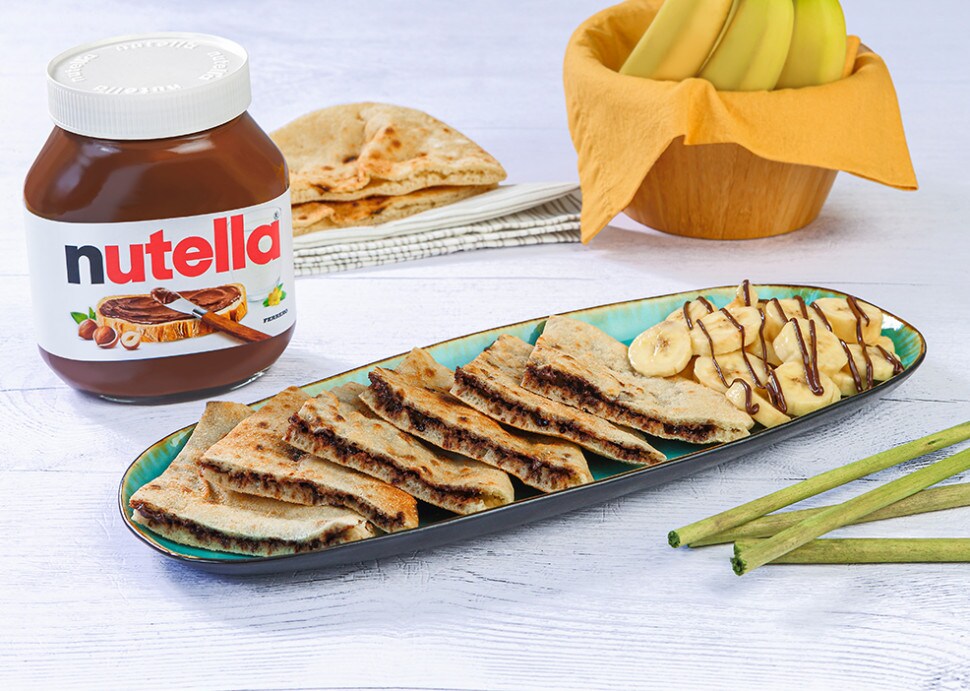 INGREDIENTS for 6-8 portions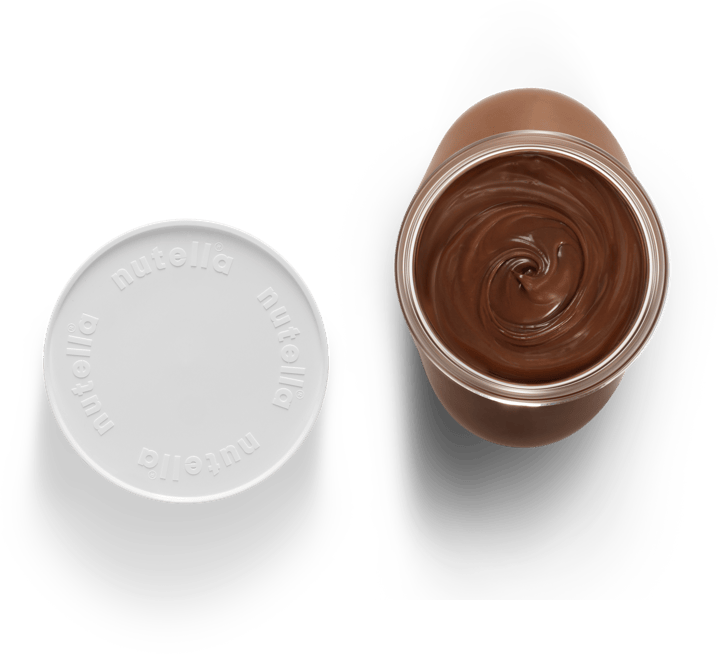 To prepare this delicious recipe, 15g of Nutella® per person is enough to enjoy!
METHOD
1
Mix the yeast with the warm water, add the oil and let it rest for 5 minutes.
2
Mix the flour with the sugar and salt and add the yeast mixture. Mix well to create a soft dough.
3
Place the dough on your worktop and add a little oil on top of the dough to prevent dryness. Cover it and let it rest for 20 minutes.
4
Cut the dough in to portions of around 100 grams. Roll them down and let rest for 10 minutes.
5
Stretch out the dough to make it flat, place on a tray and let rest for 10 minutes. Heat your oven to 250 degrees and bake your dough for 6 to 7 min until golden, then remove from the oven.
6
Fill the bread with Nutella® and banana slices and serve with sugar powder on top.