Bread pudding with Nutella®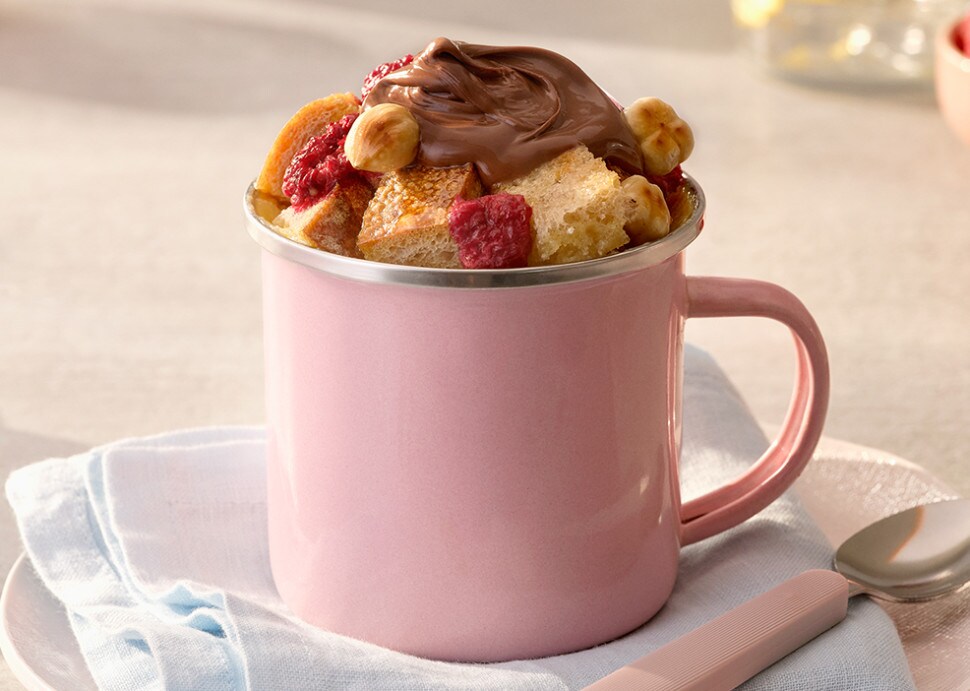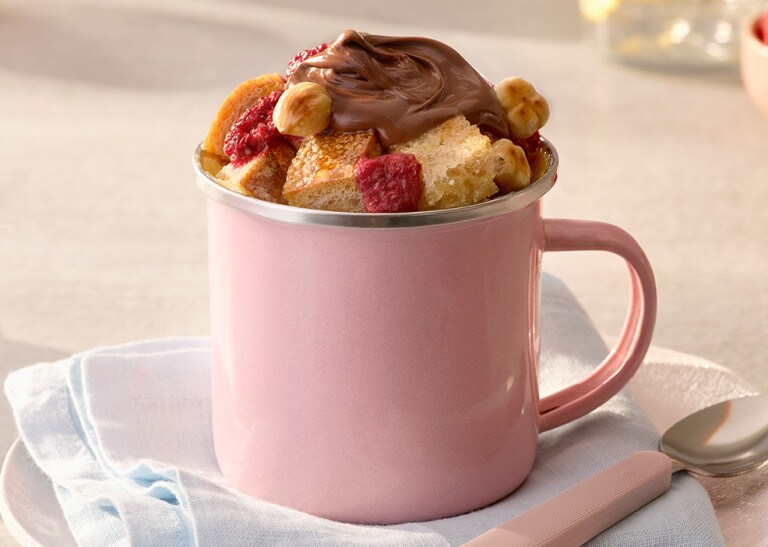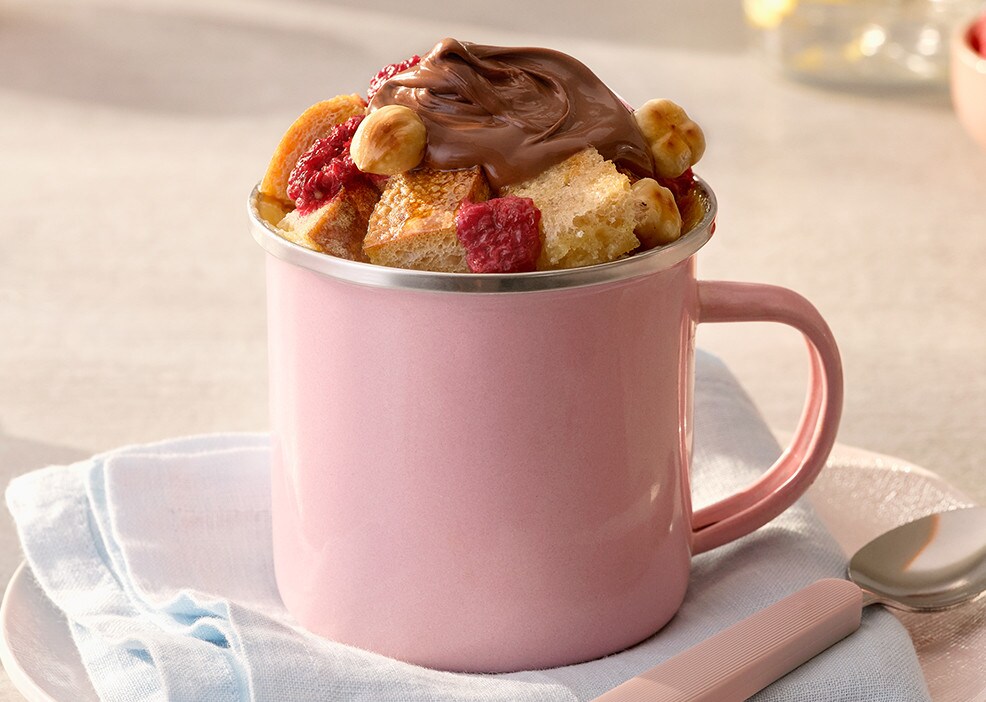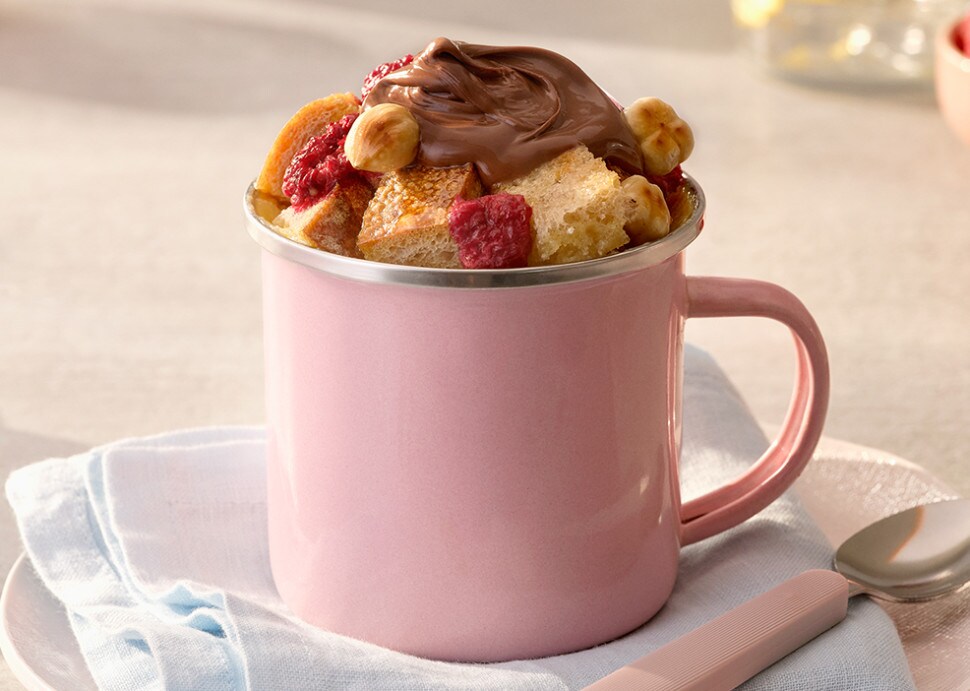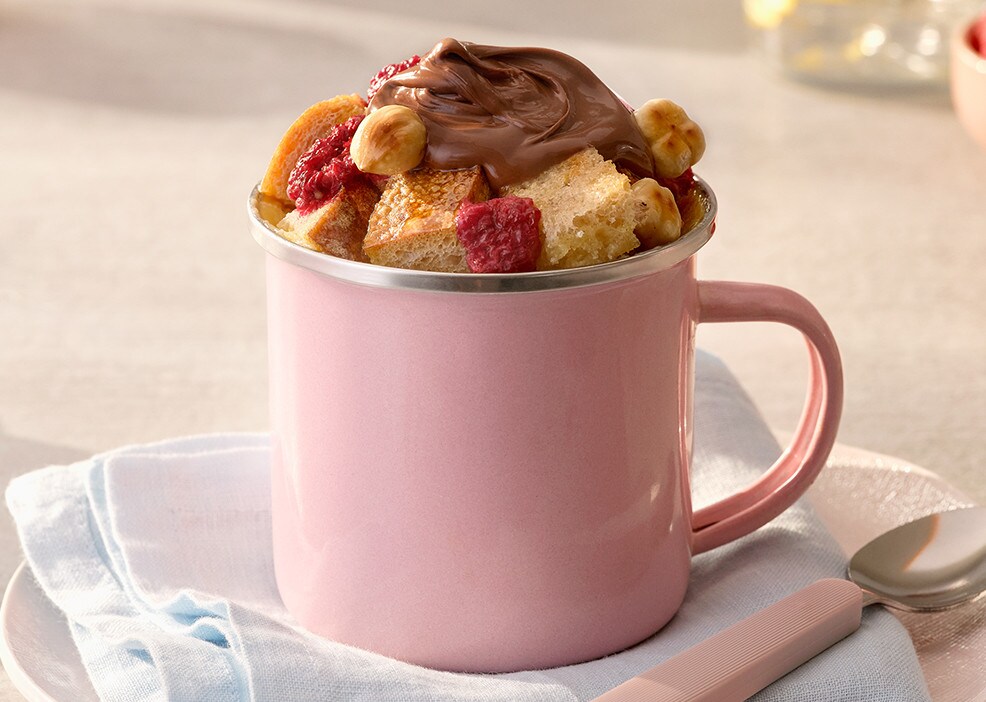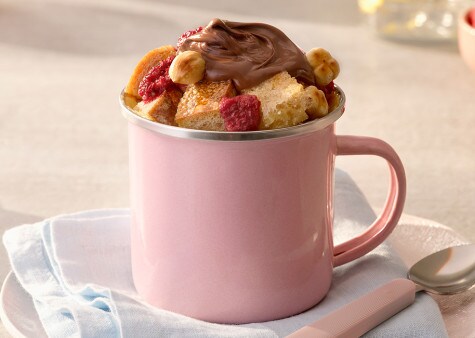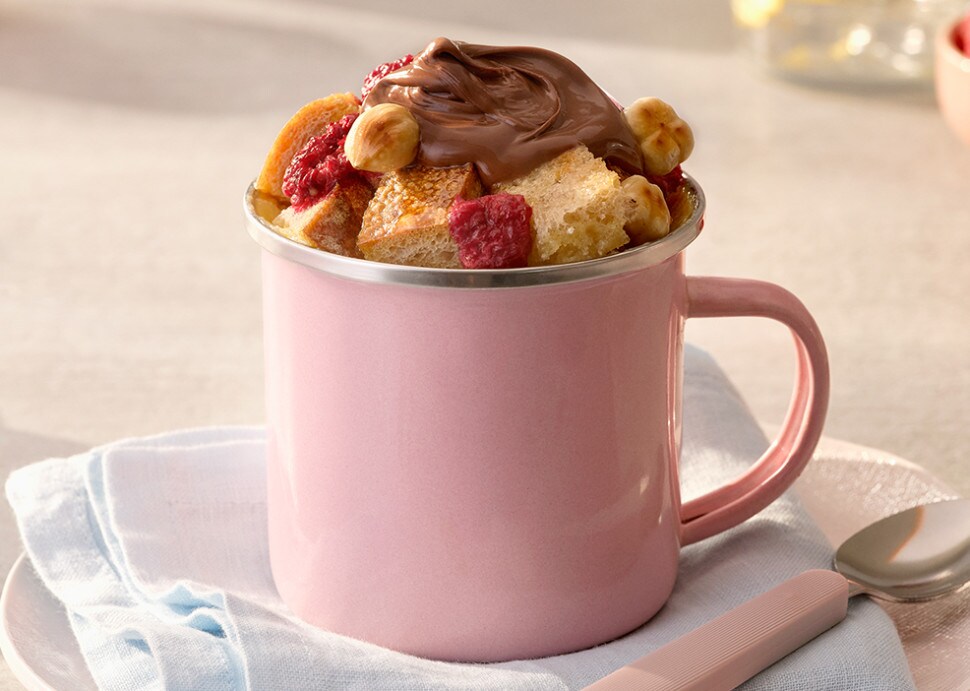 INGREDIENTS for 2 portions
2 slices day-old whole wheat bread, cut into ½-inch cubes
1 tsp (5 mL) vanilla extract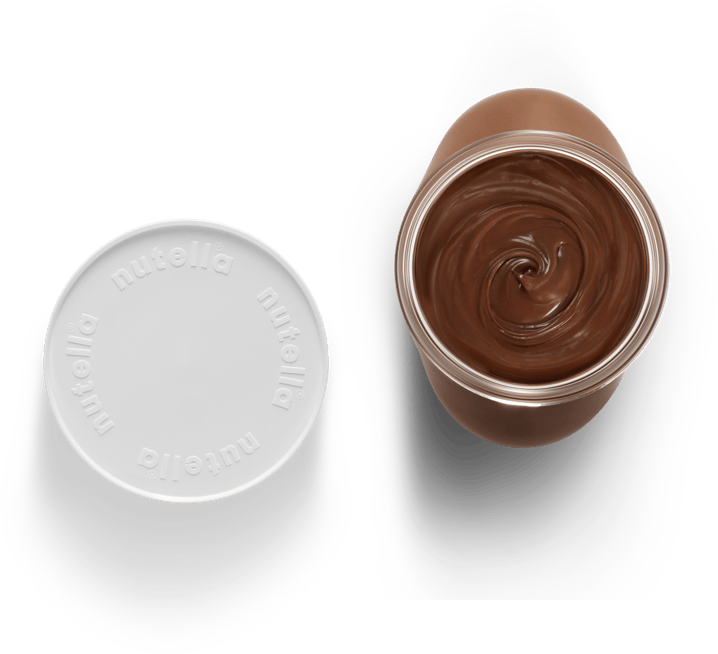 To prepare this delicious recipe, 1 tsp of Nutella® per person is enough to enjoy!
STEPS
Preheat oven to 350ºF. Lightly grease 2, 5 ounce ramekins or oven-proof mugs with butter or oil; set aside.
In a medium bowl, toss together bread and raspberries; dividing between the two prepared ramekins or mugs.
In a small bowl, beat egg, milk, sugar, and vanilla until combined; slowly pour over bread and raspberries, dividing evenly between the two.
Bake for 25 to 30 minutes, or until set. Remove from oven and allow to cool for 5 minutes.
To serve, spoon 1 tbsp (15 mL) Nutella® and 3 hazelnuts on each of the puddings. Enjoy warm, with milk and fresh fruit.
Share the recipe with the hashtag #NutellaCanada