Baked Donuts with NUTELLA®
This recipe is a hole in one.
Donuts don't need to be fried to be considered donuts, they just need to be round, delicious, and come topped with NUTELLA® hazelnut spread. Serve with a tall glass of milk and you've got a winning recipe.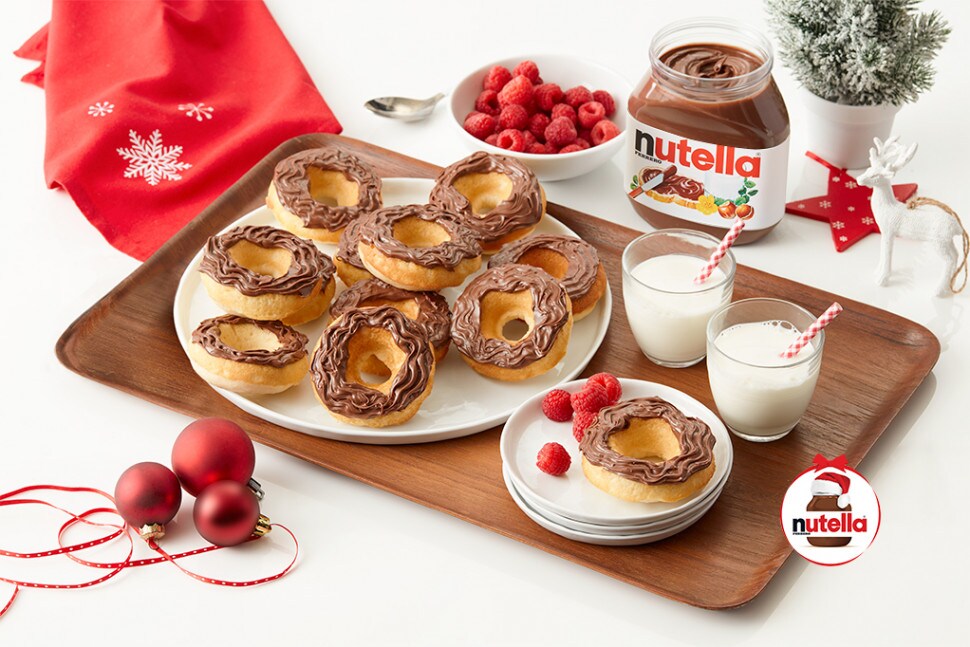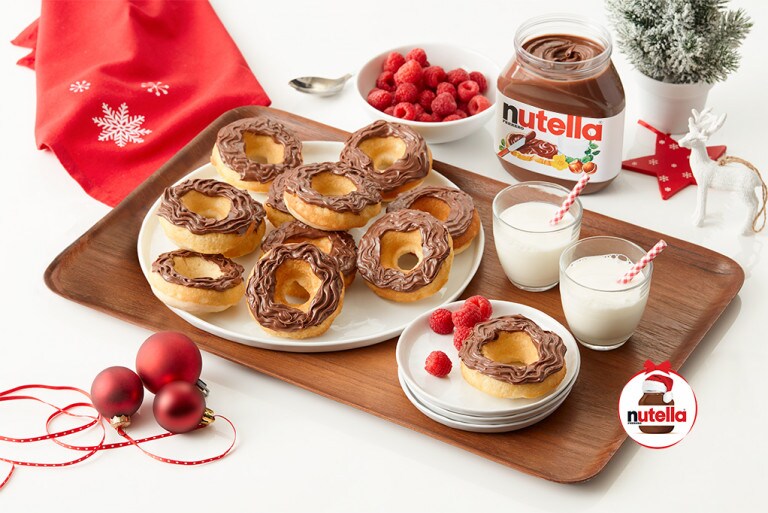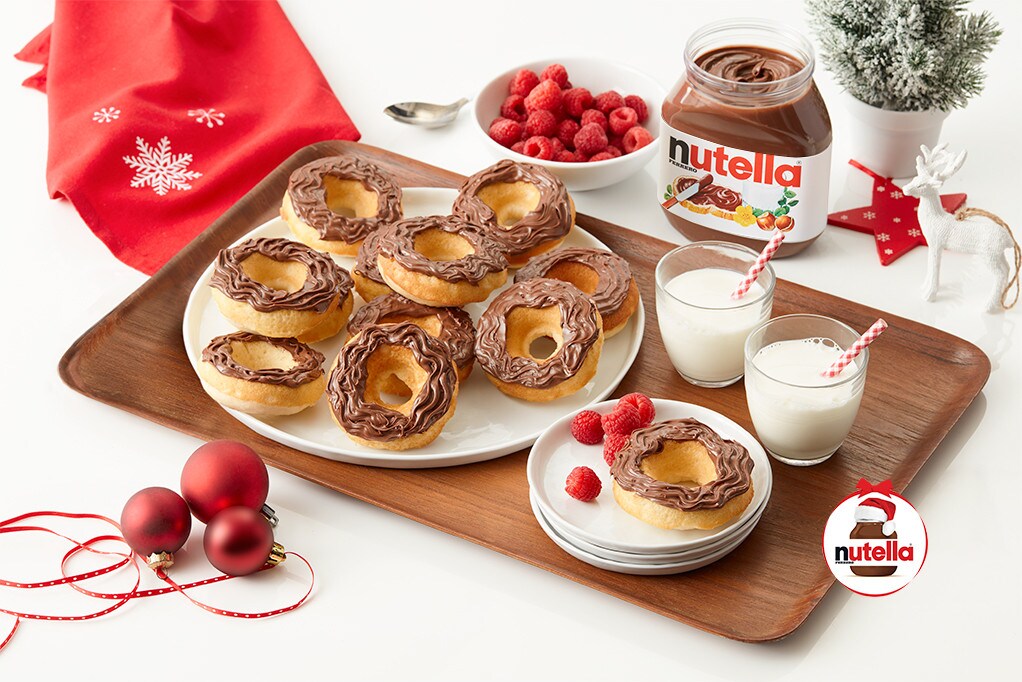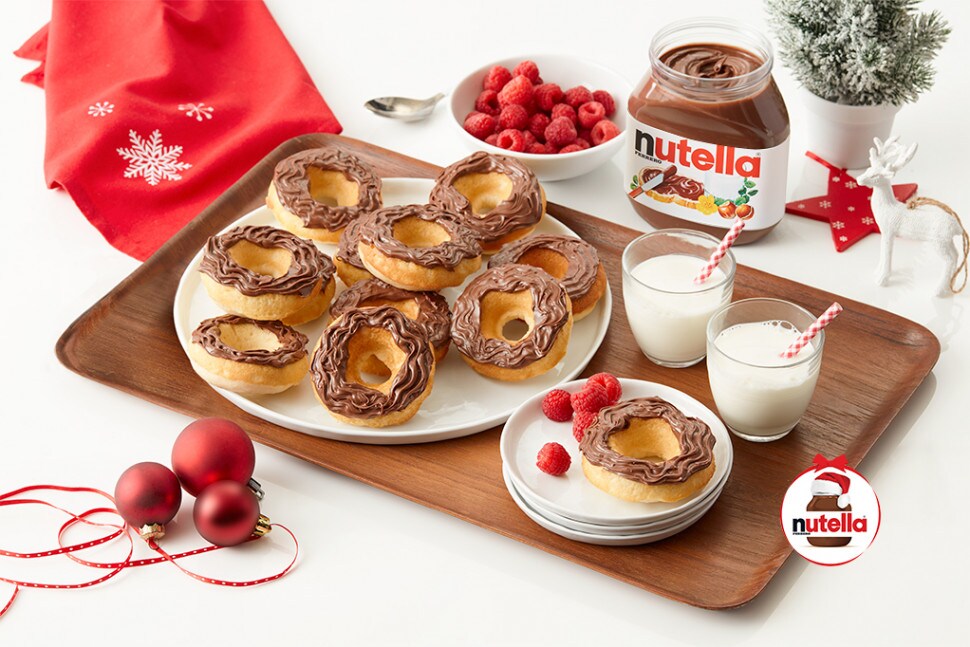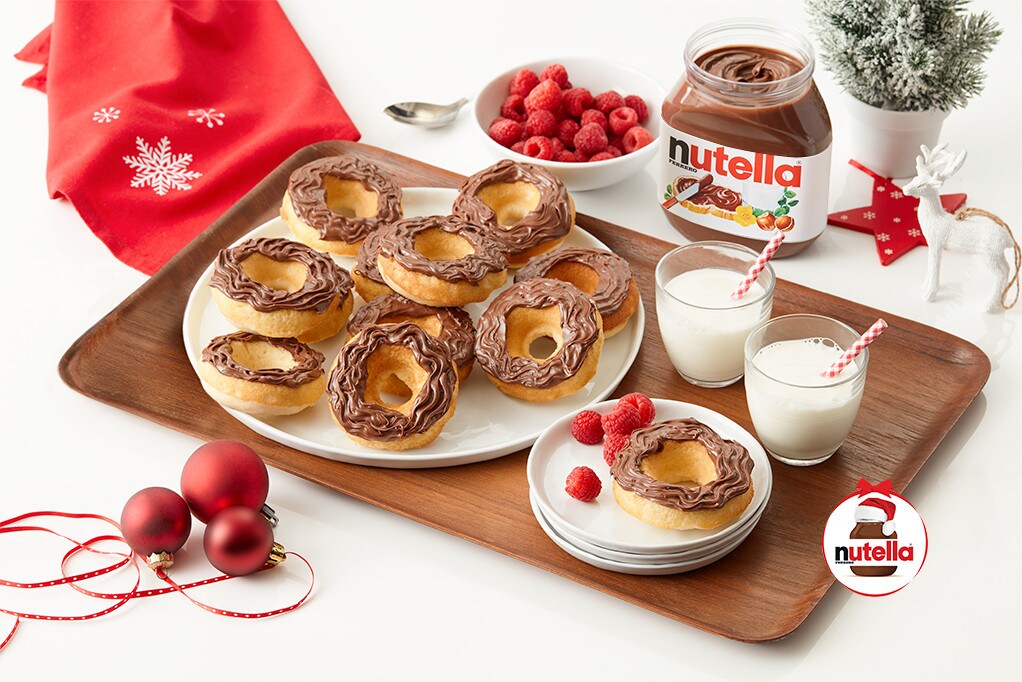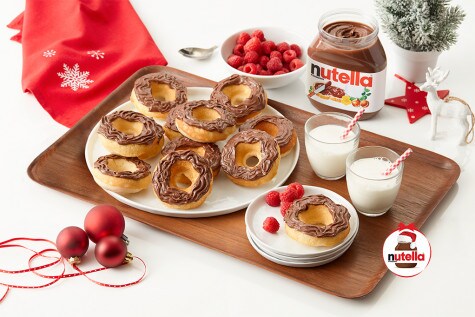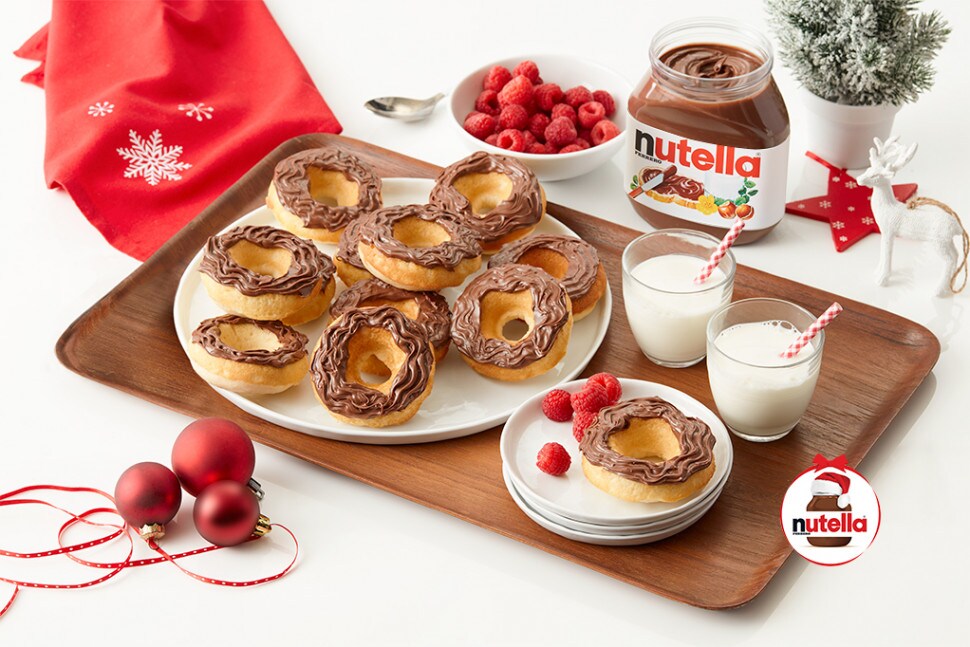 INGREDIENTS FOR 12 SERVINGS
5 tbsp softened unsalted butter

2 tsp vanilla extract

1/2 cup sugar

1 egg, beaten

2 cups flour

2 tsp baking powder

1/4 tsp salt

1 cup milk

12 tbsp NUTELLA® hazelnut spread, 1 tbsp per serving
METHOD
Pre-heat oven to 350° F. Coat donut pan generously with non-stick cooking spray. Set aside.

Cream together butter, vanilla and sugar until fluffy. Add egg and mix until well combined

In a medium bowl, sift together flour, baking powder and salt. Add the dry ingredients to the egg mixture, alternately with milk.

Spoon the batter into the baking pans, filling each three-quarters full.

Bake for 15 minutes, until a toothpick comes out clean. Allow to cool for 5 minutes, then tap the doughnuts out to cool completely.

Spread NUTELLA® hazelnut spread over the top of each donut with the edge of the NUTELLA® Multi-Tool or any tool of your choice and serve with a glass of milk and a side of fruit.