West Coast granola & Nutella® parfait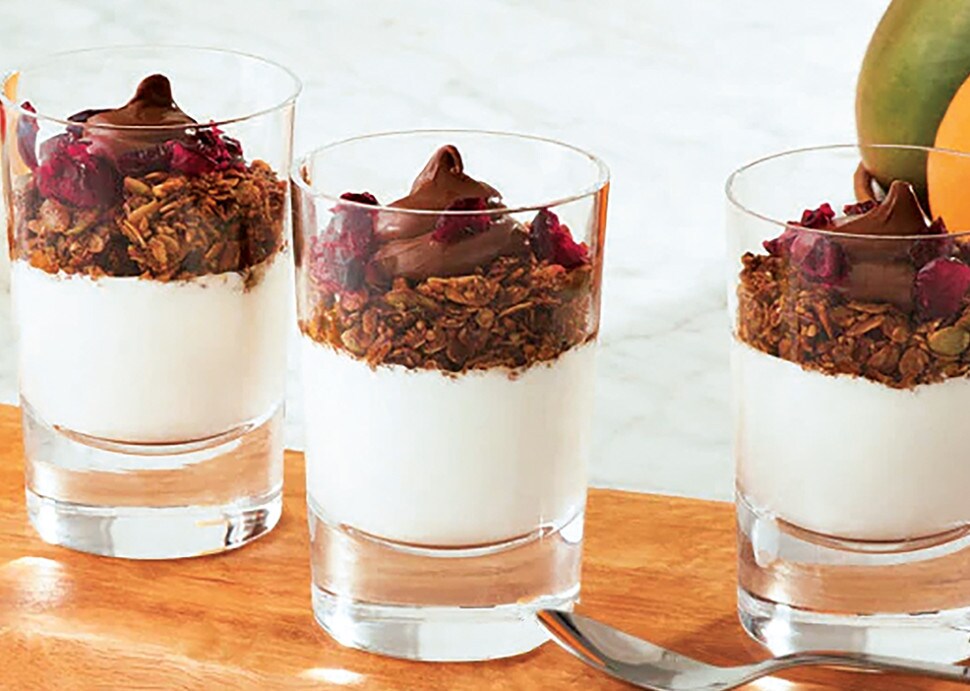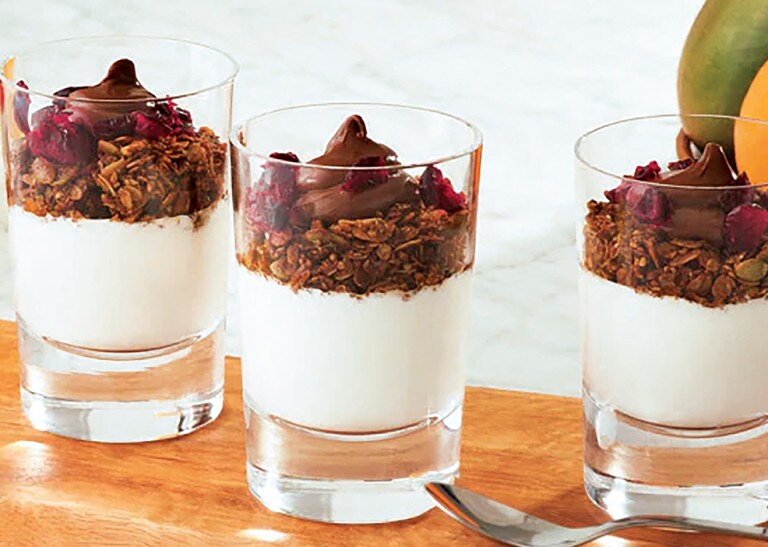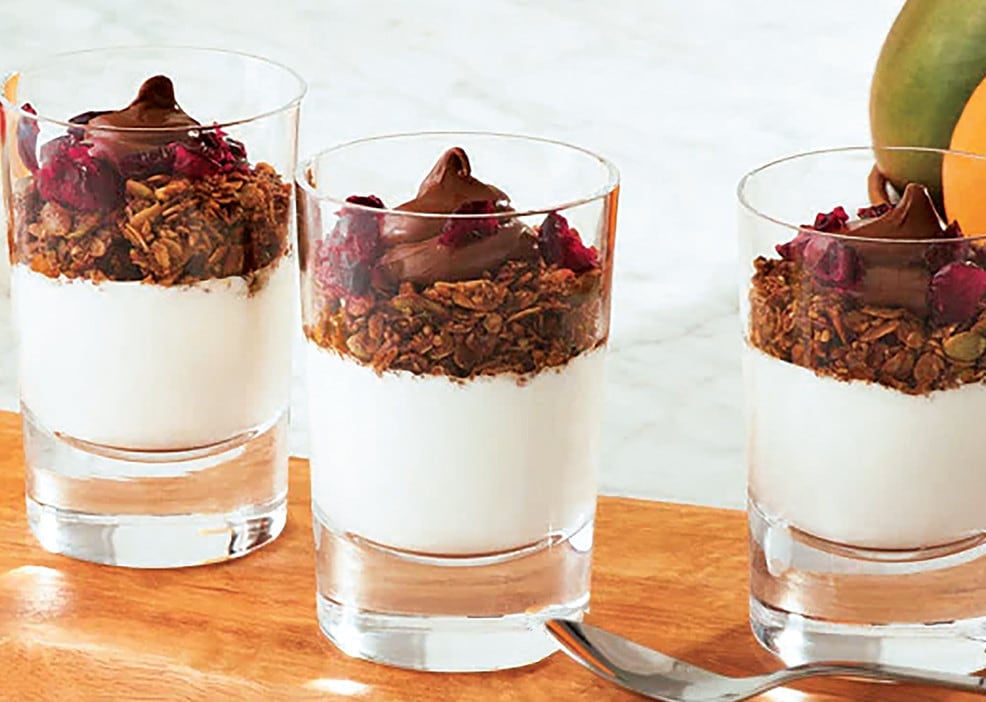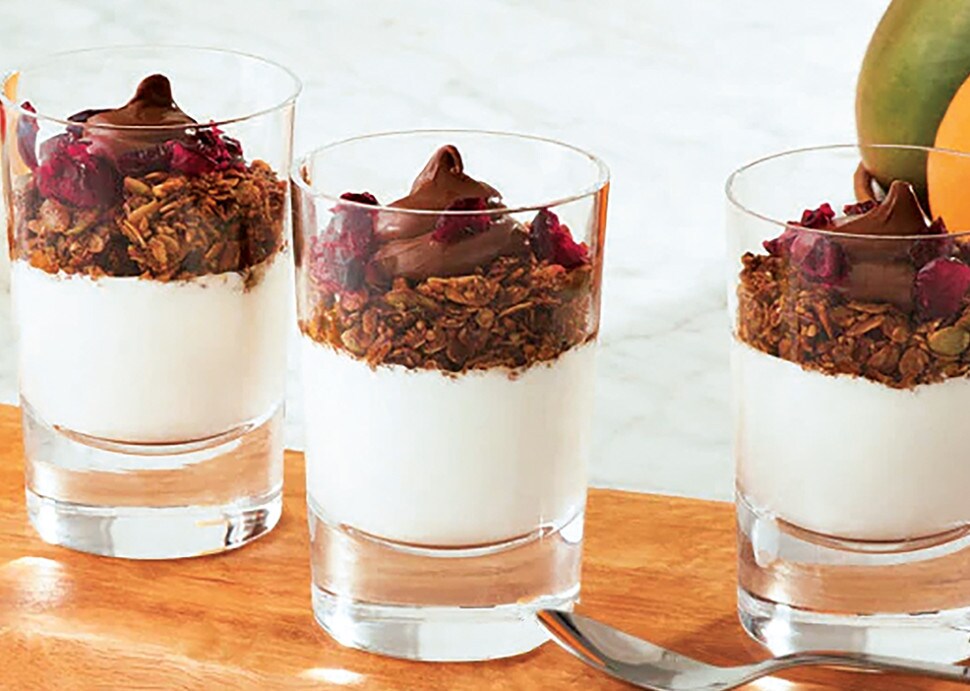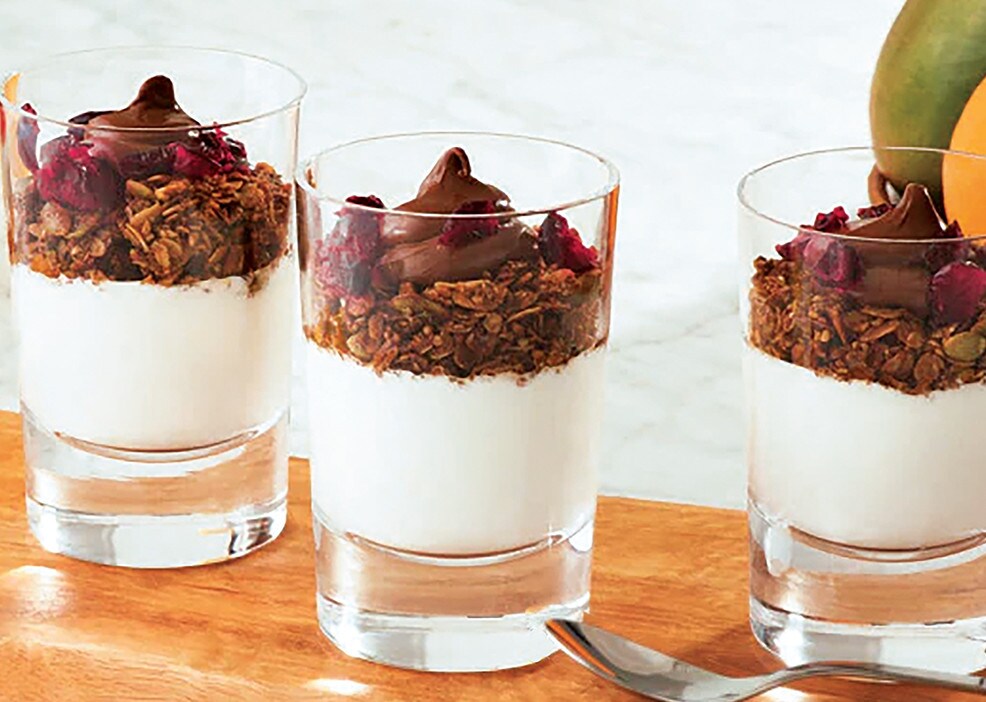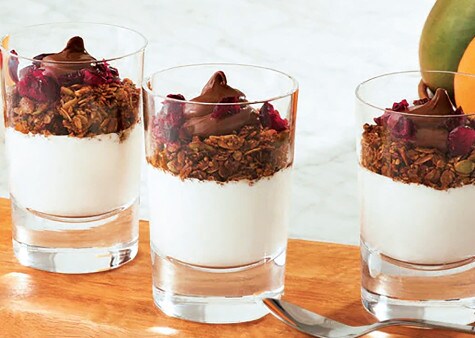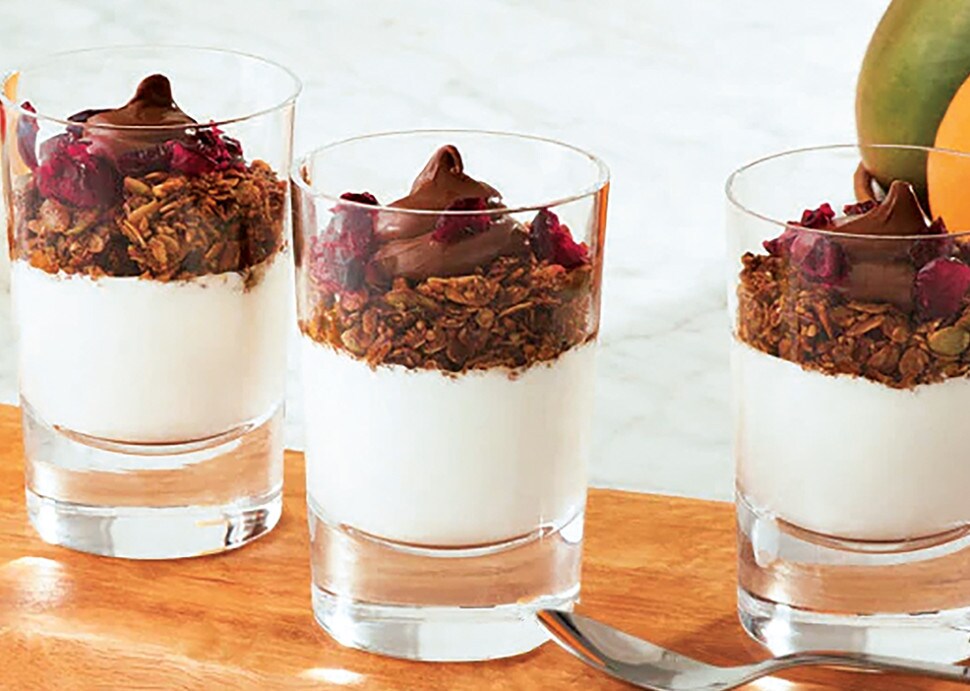 INGREDIENTS for 1 portion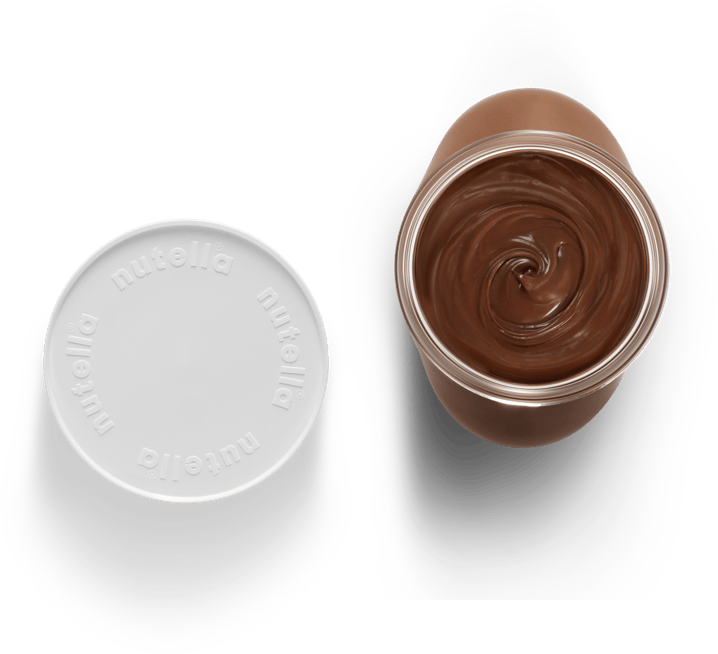 To prepare this delicious recipe, 1 tsp of Nutella® per person is enough to enjoy!
STEPS
Preheat oven to 325ºF. Cover a 13x18-inch cookie sheet with parchment paper.
In a bowl, combine the oat flakes, pumpkin seeds, wheat germ, hemp seeds, cinnamon and sea salt.
In a separate bowl, mix together the maple syrup, agave syrup and canola oil.
Pour wet ingredients into dry ingredients. Mix well.
Pour the mixture onto the cookie sheet and spread evenly. Bake for about 45 minutes or until slightly golden, stirring every 15 minutes.
Remove from oven and let cool completely. Once cooled the granola can be stored in an airtight container for 7-10 days.
Place yogurt in a small bowl.
Sprinkle granola on top of yogurt.
Spoon Nutella® over the granola.
Finish by sprinkling dried cranberries on top!
Share the recipe with the hashtag #NutellaCanada