Croissant french toast with Nutella®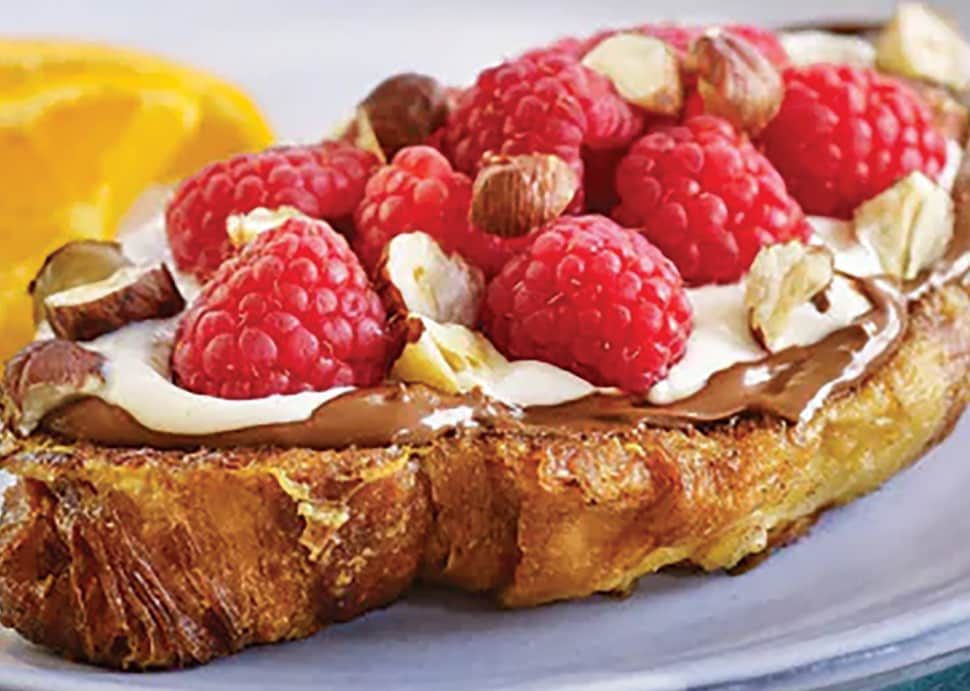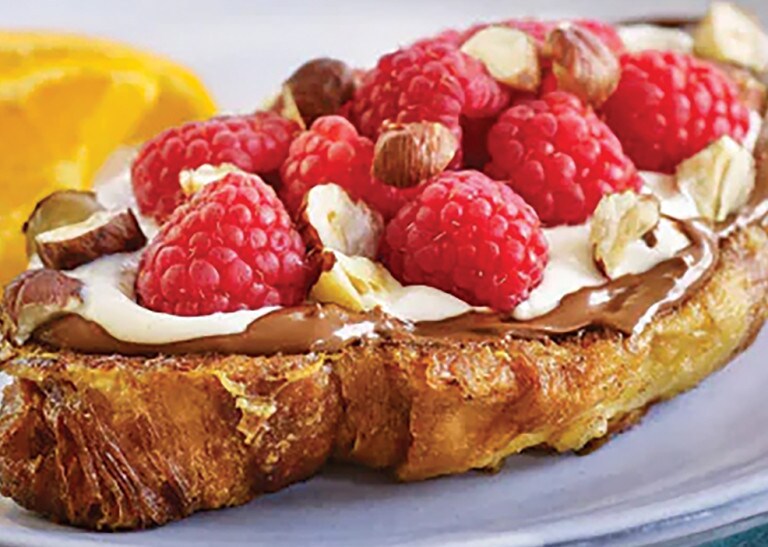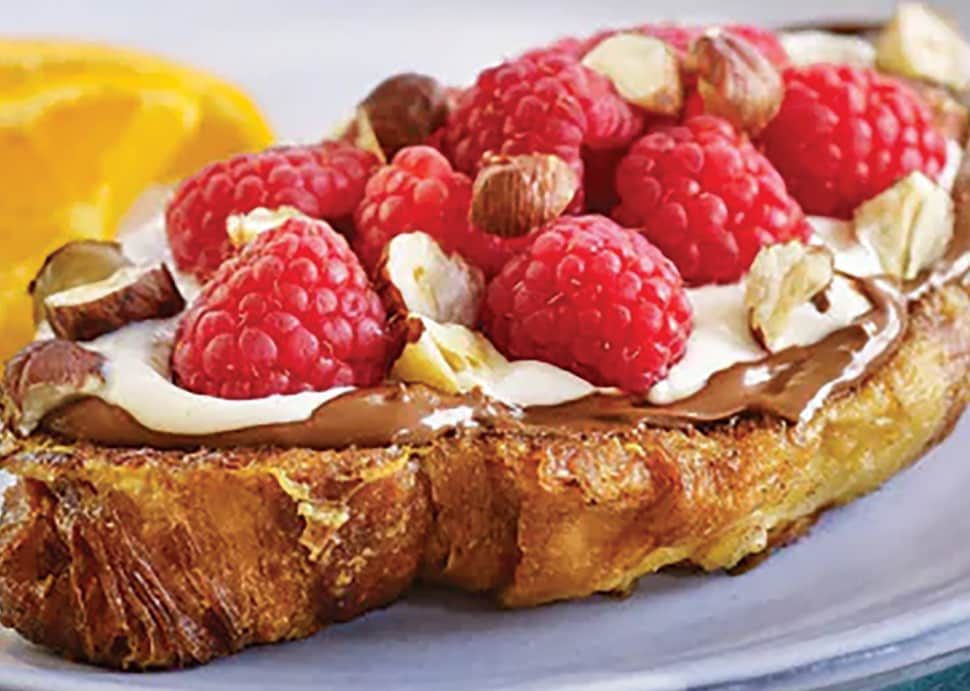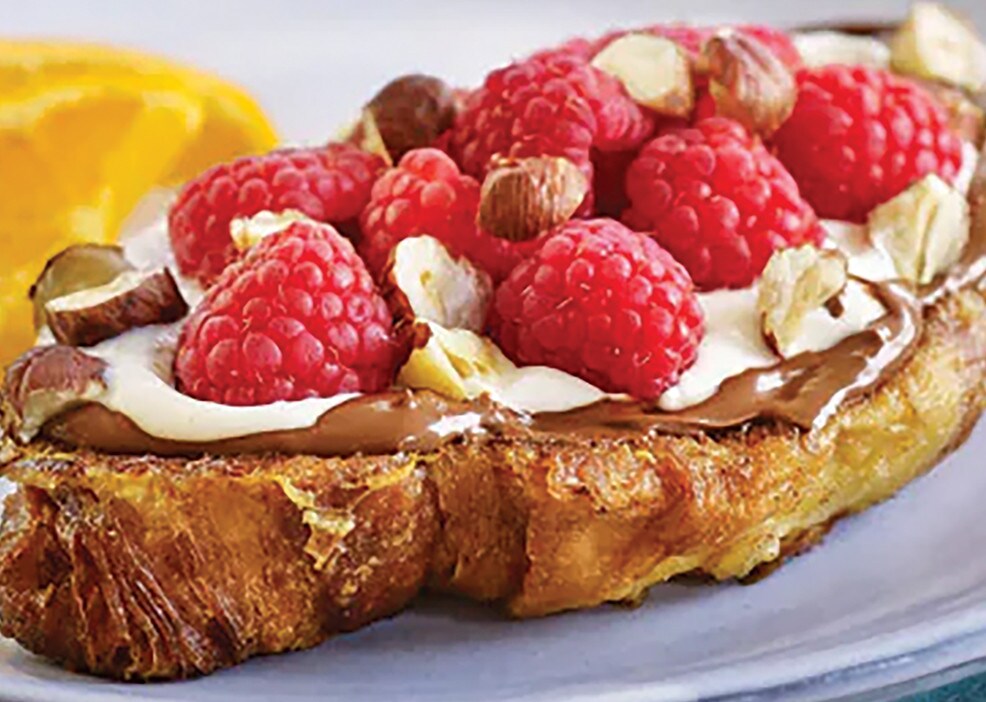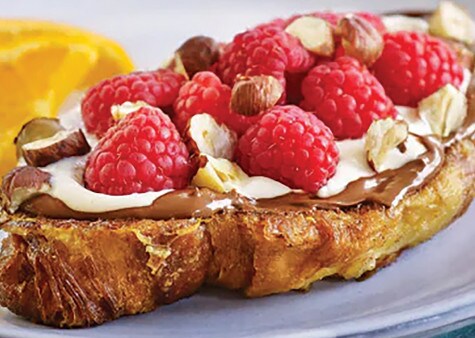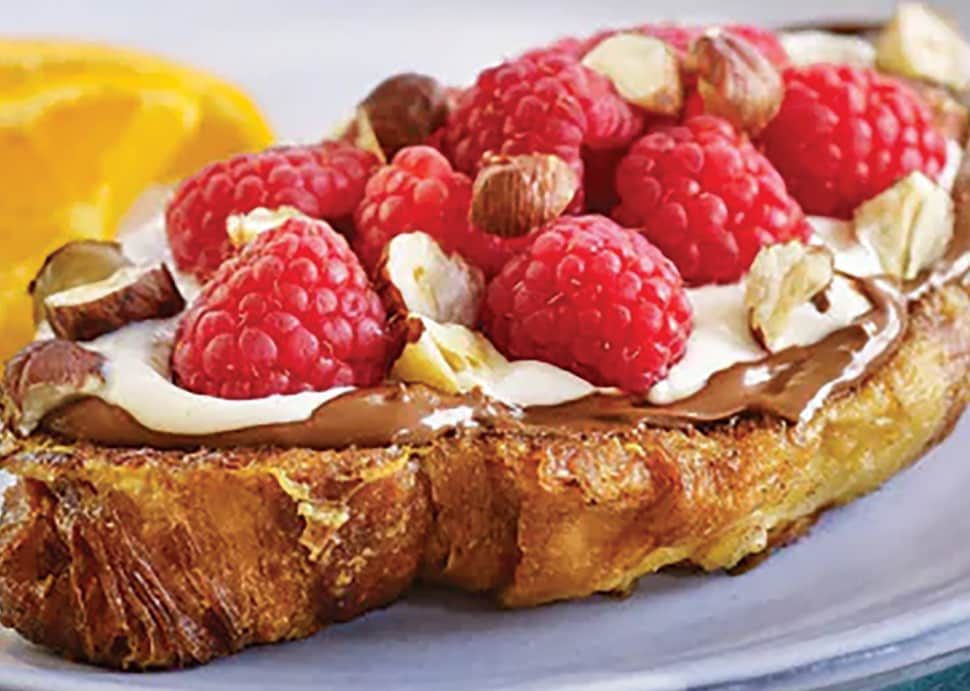 INGREDIENTS for 2 portions
1 egg

½ cup milk

Pinch of cinnamon

Pinch of nutmeg

Pinch of salt

1 croissant, day old

Butter

2 tbsp Nutella®

2 tbsp plain Greek yogurt

¾ cup fresh raspberries

1-2 tbsp roasted hazelnuts, chopped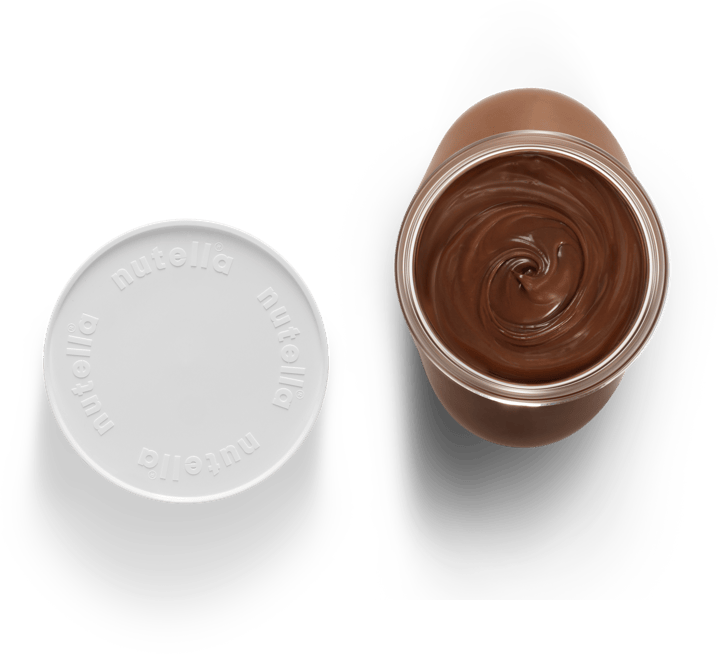 To prepare this delicious recipe, 1 tsp of Nutella® per person is enough to enjoy!
STEPS
In a small bowl, mix together the egg, milk, cinnamon, nutmeg and salt.

Cut croissant in half and place in a small shallow baking dish large enough to hold halves in a single layer. Pour egg mixture over croissant; soak 10 minutes. Turn halves over and soak for another 10 minutes.

Heat a non-stick fry pan; add butter.

Once butter has melted, add the croissant and fry over medium heat for 5-7 minutes on each side.

Place one croissant half on a plate, spread 1 tbsp of Nutella® followed by the yogurt and raspberries. Garnish with chopped hazelnuts and serve with orange juice or milk.
Share the recipe with the hashtag #NutellaCanada