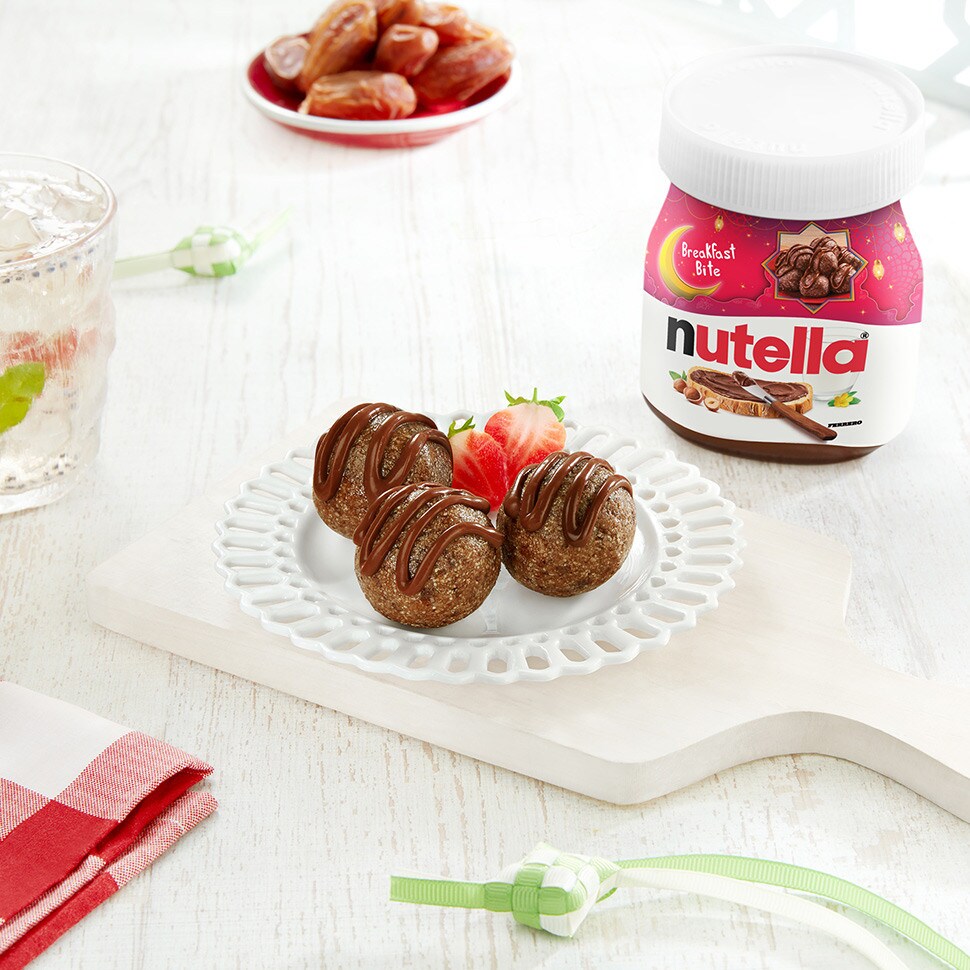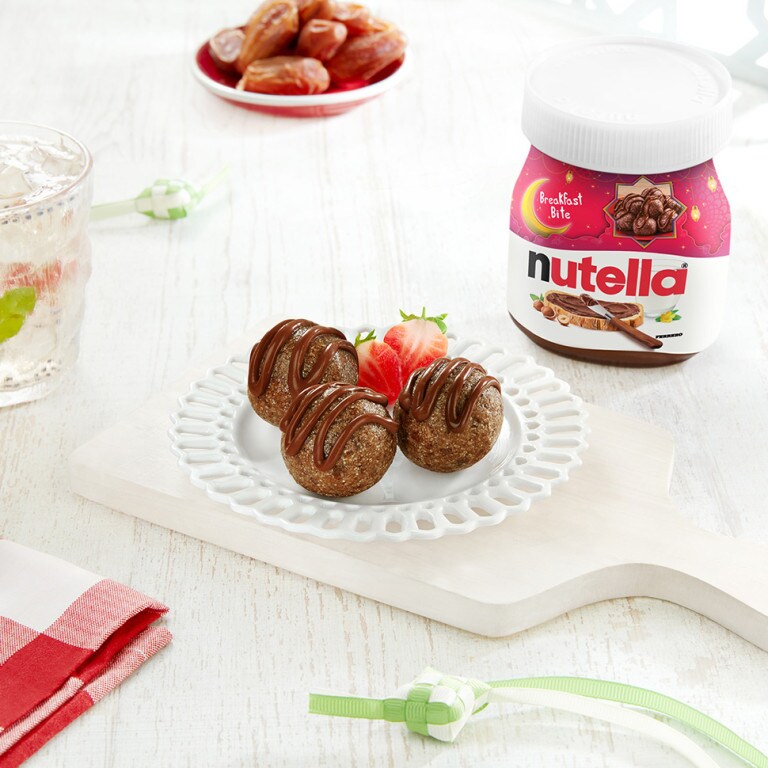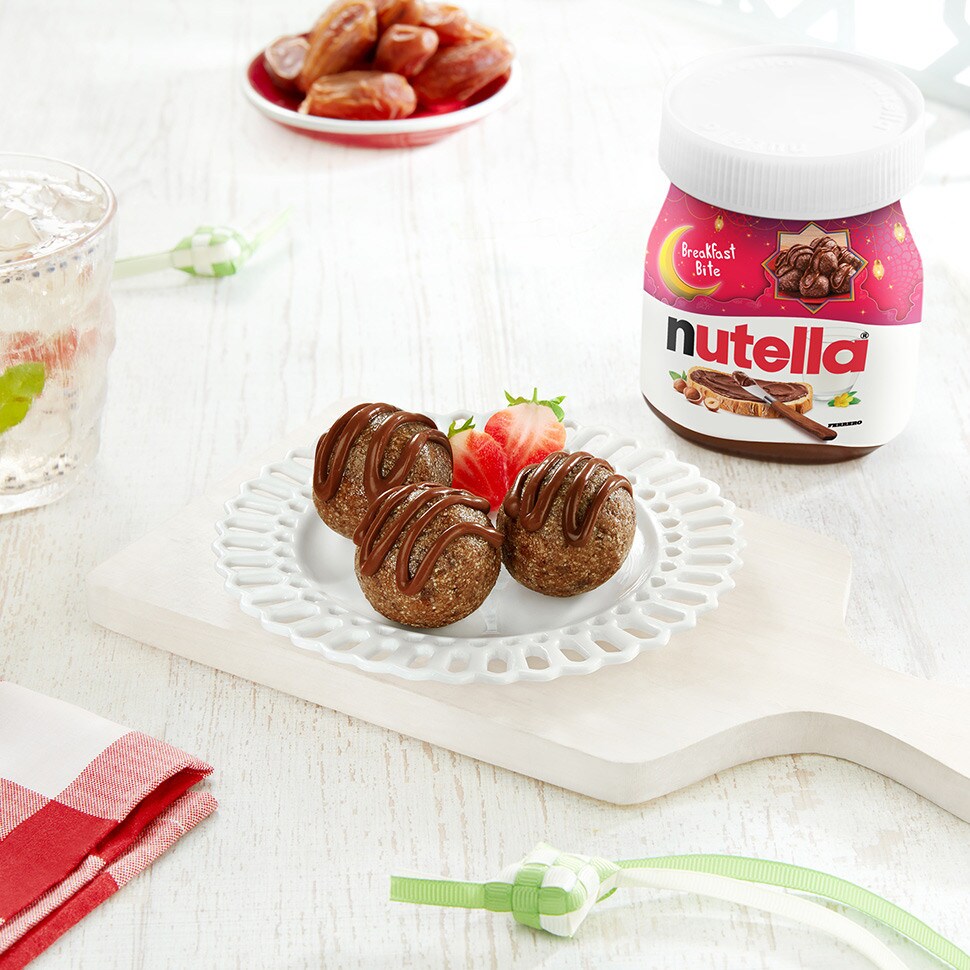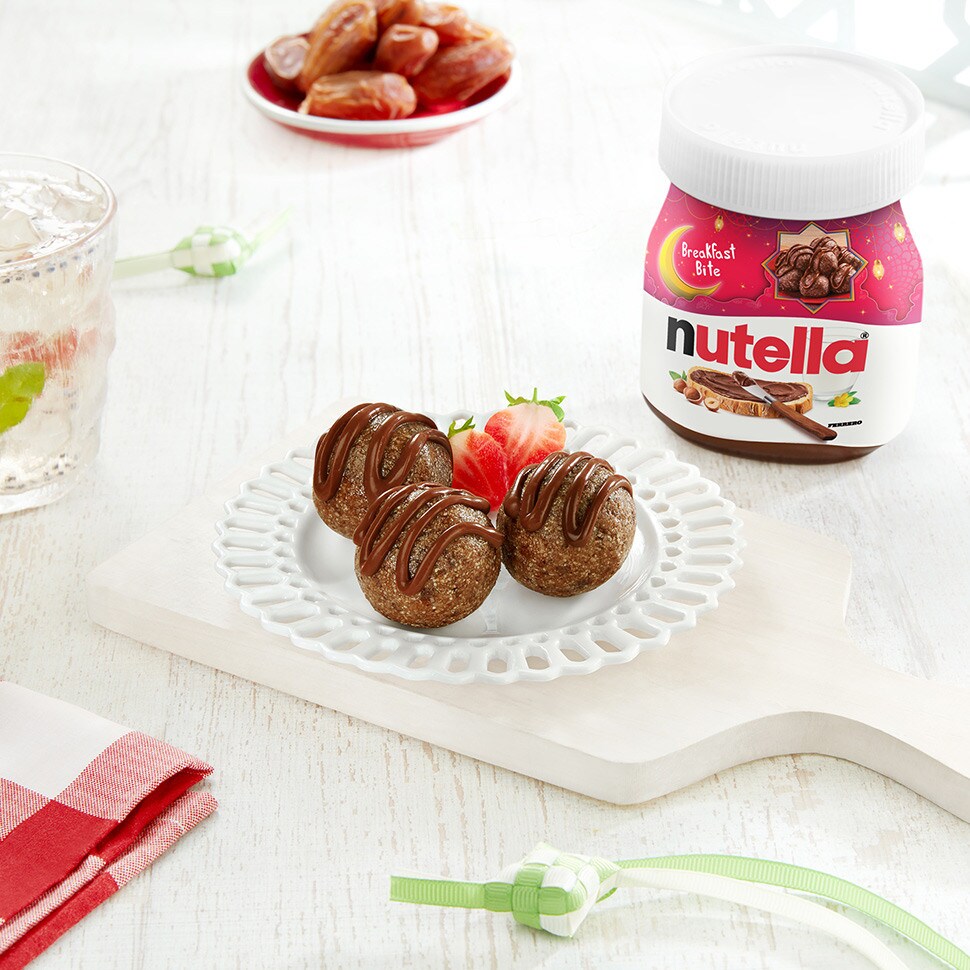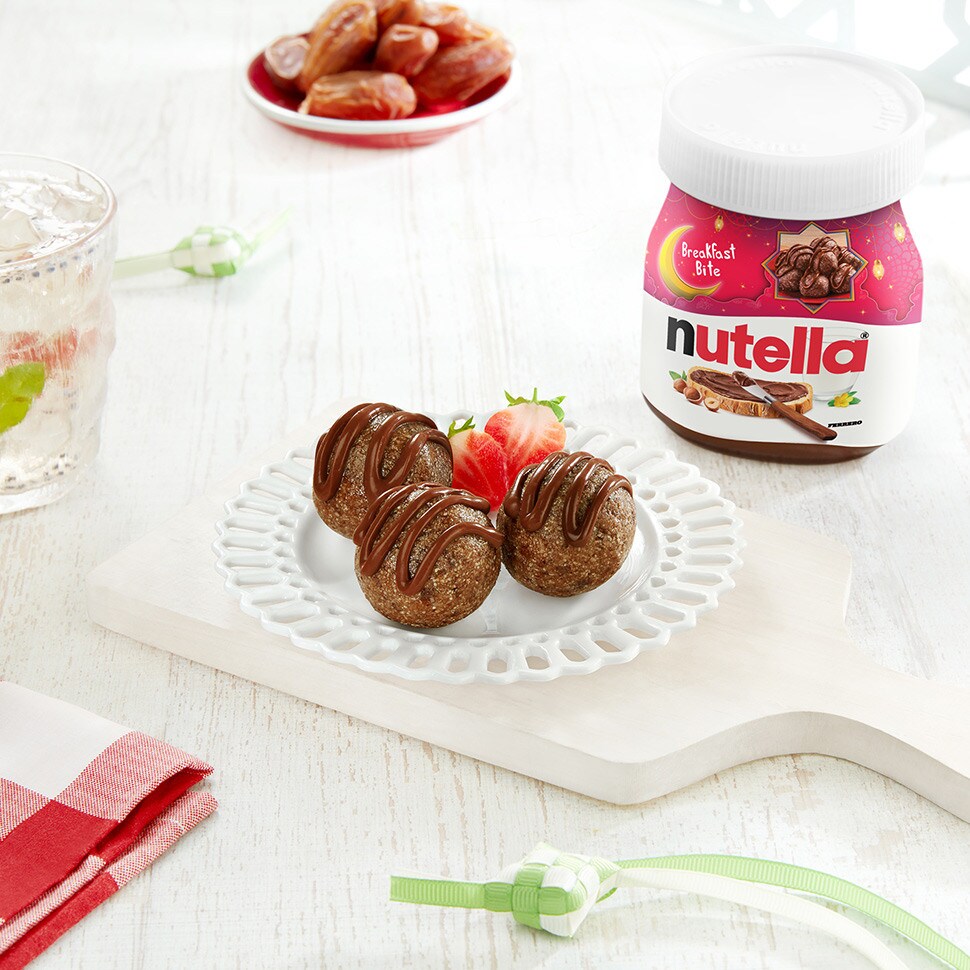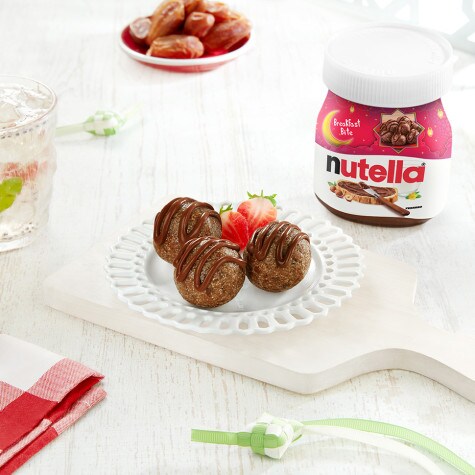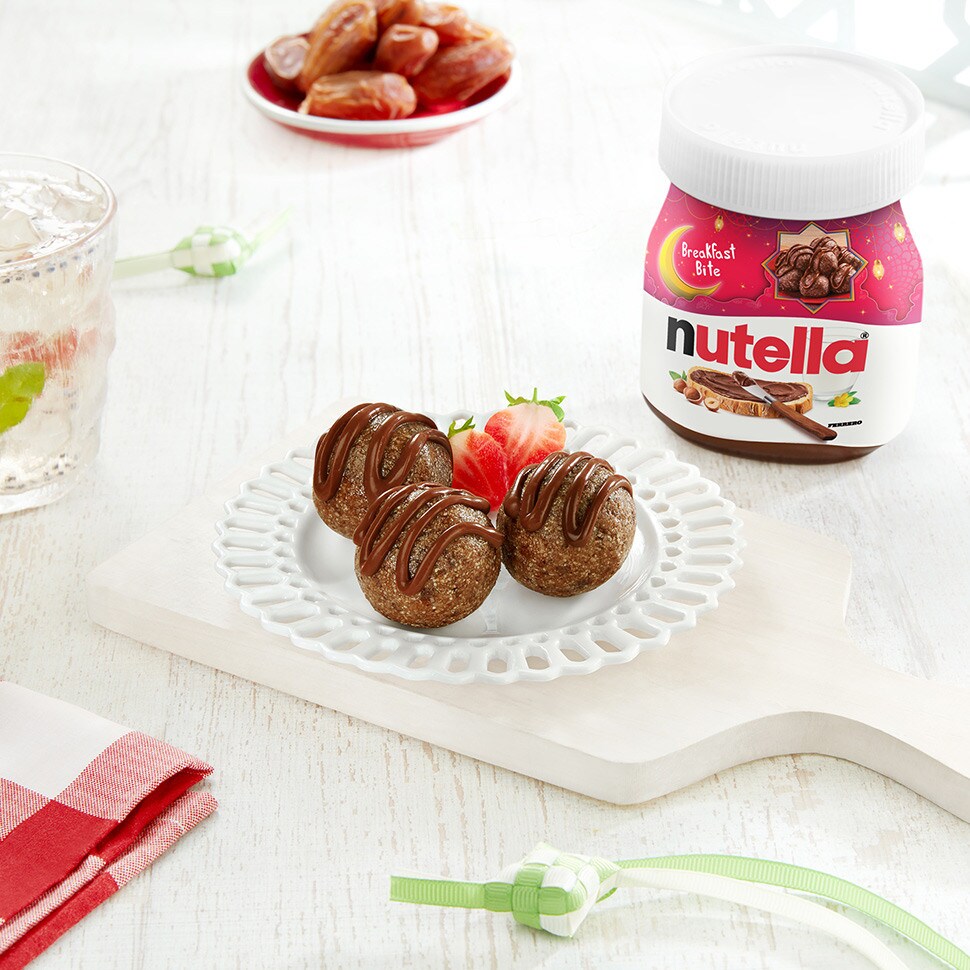 INGREDIENTS FOR 8 PORTIONS
¾ cup (175 mL) ground almonds
¼ cup (60 mL) unsweetened desiccated coconut
6 tbsp (90 mL) pure maple syrup
½ tsp (2 mL) ground cinnamon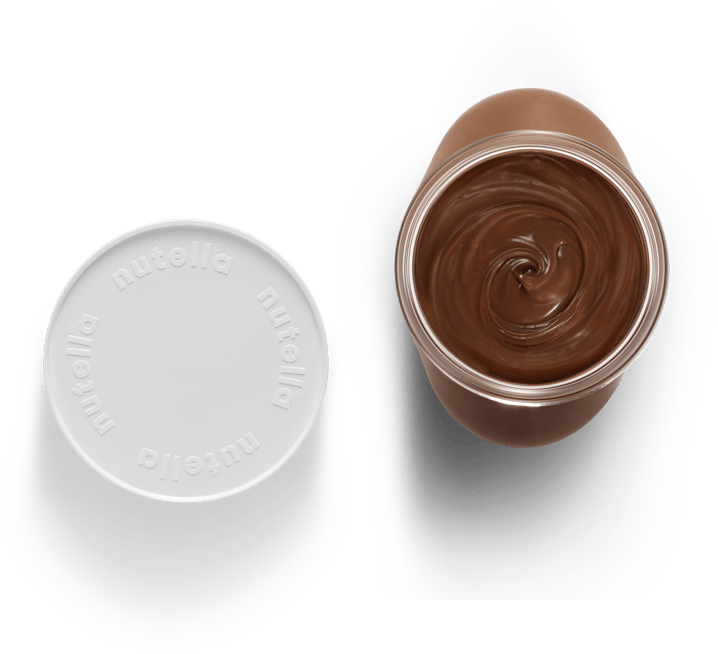 To prepare this delicious recipe, 15g of Nutella® per person is enough to enjoy!
METHOD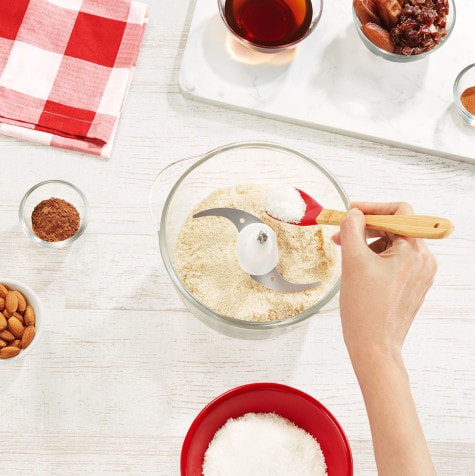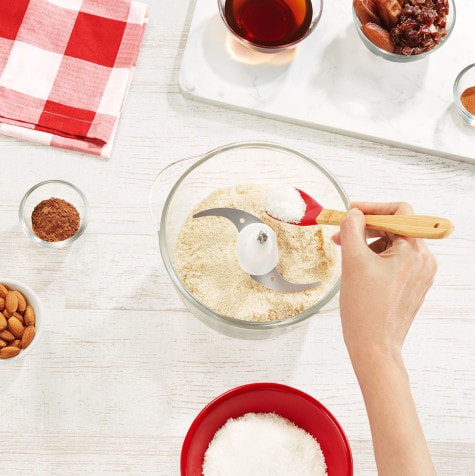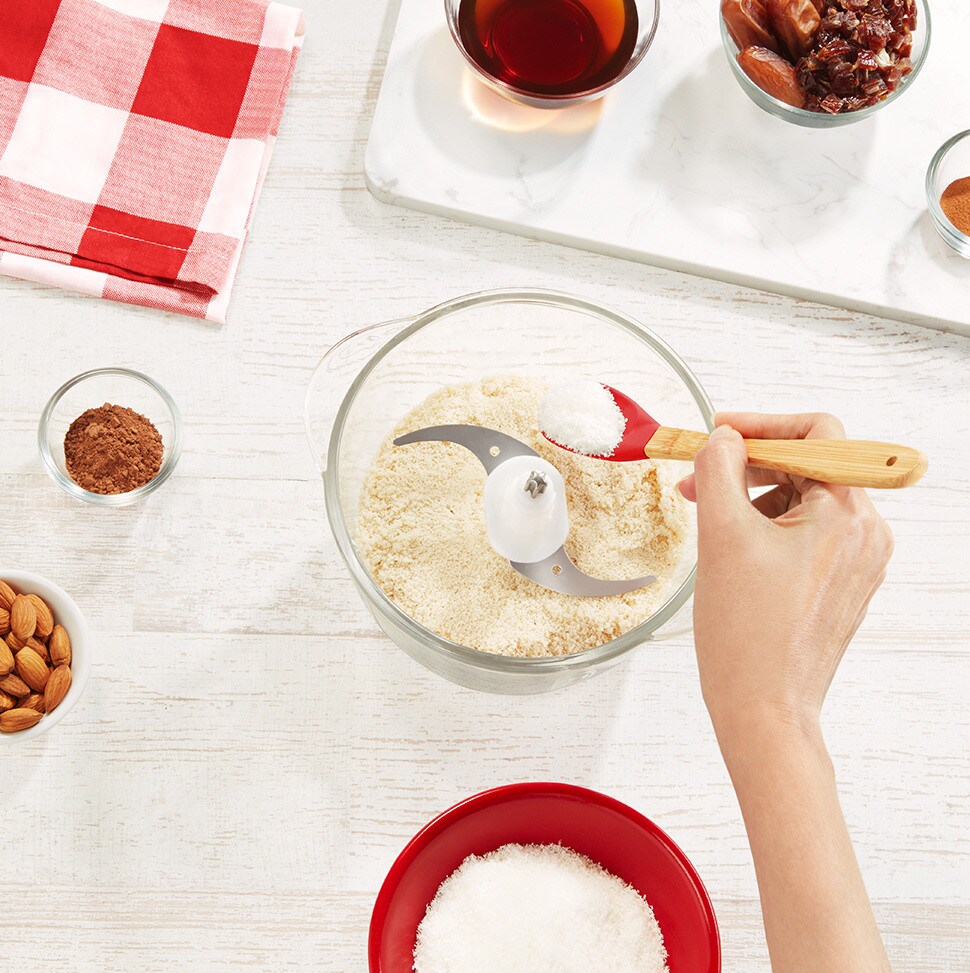 In food processor, place almonds, dates, dried grated coconut, maple syrup 90ml and 1 tsp cinnamon; until the mixture is evenly distributed.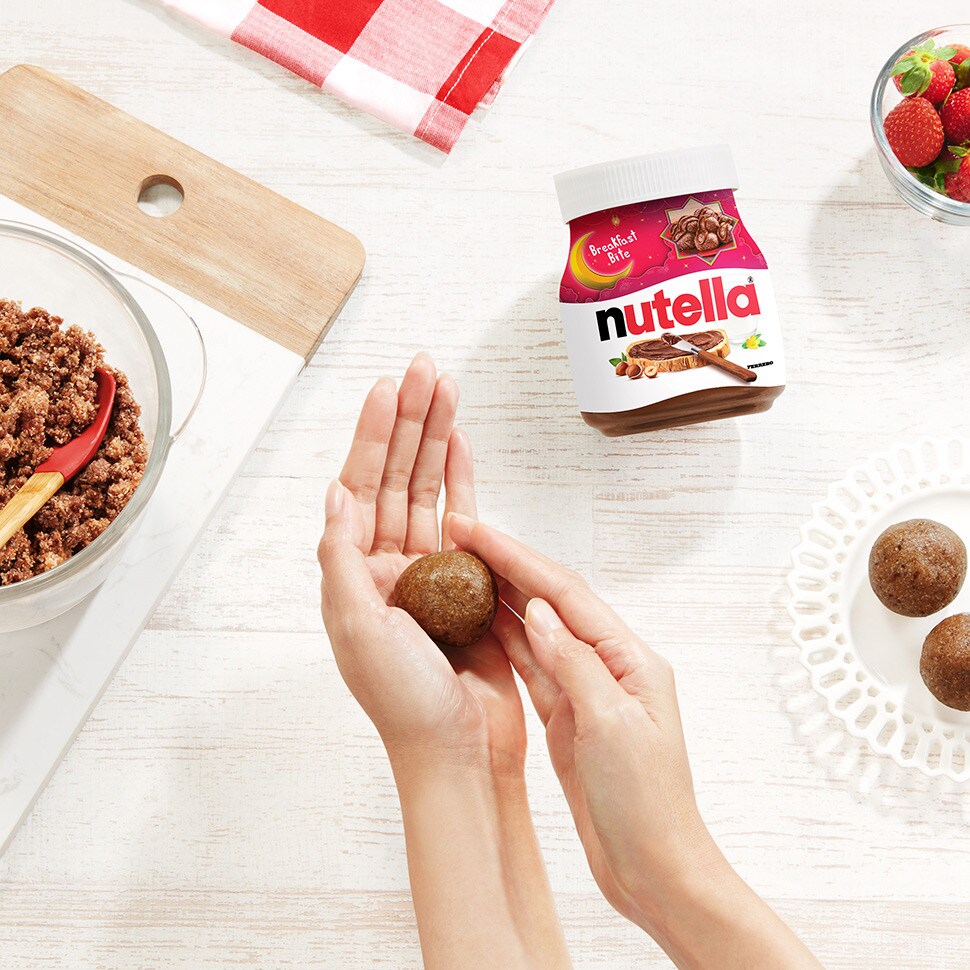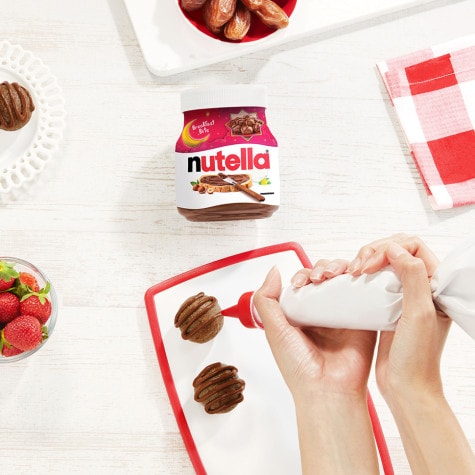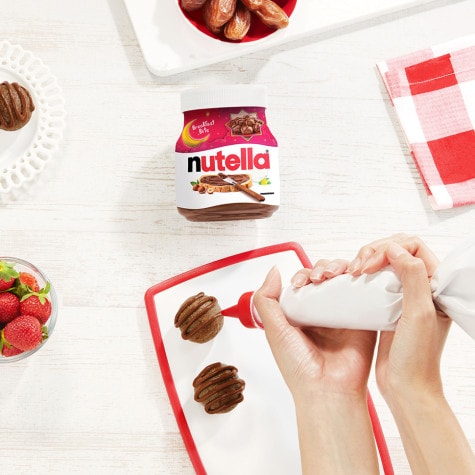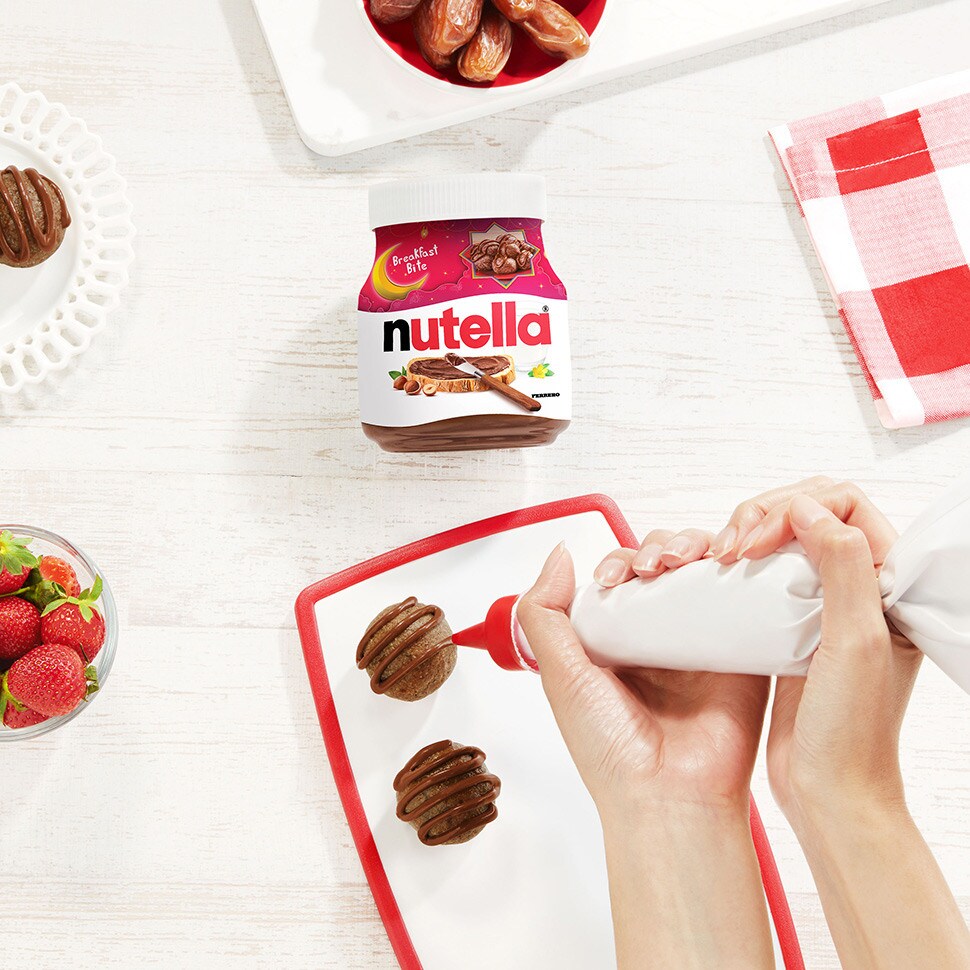 Serve Nutella® Date Balls with 2 tsp (10 mL) Nutella®, fresh fruit for breaking the fast.