Almond sponge cakes with Nutella®
Pure softness and Nutella®, together.
Sifted flour is where it starts, paired with almond flour for a smoother and flavoured mix, a rise in the oven and a piping bag to fill this delicacy with Nutella®, et voila! Your holidays have just become that little more happier with these little treats.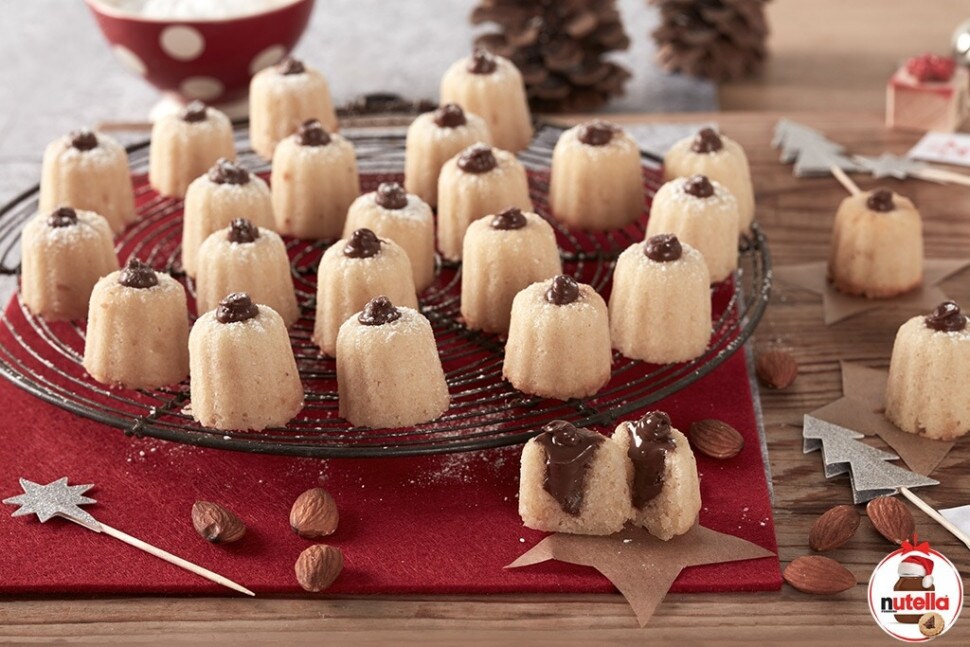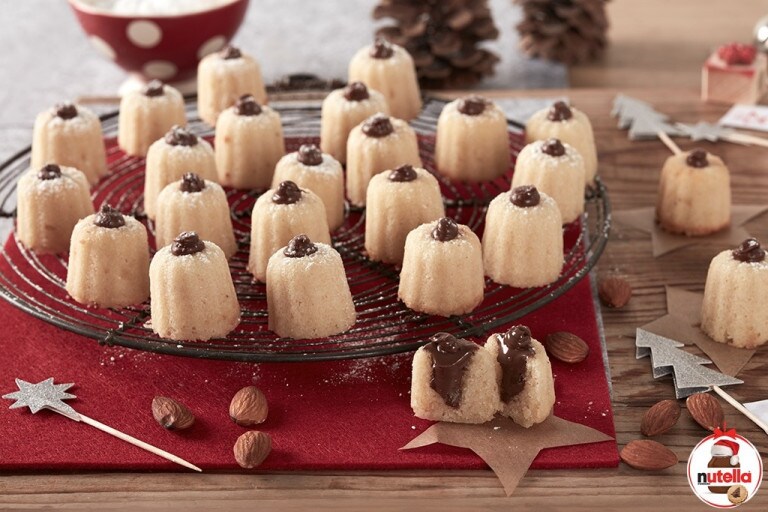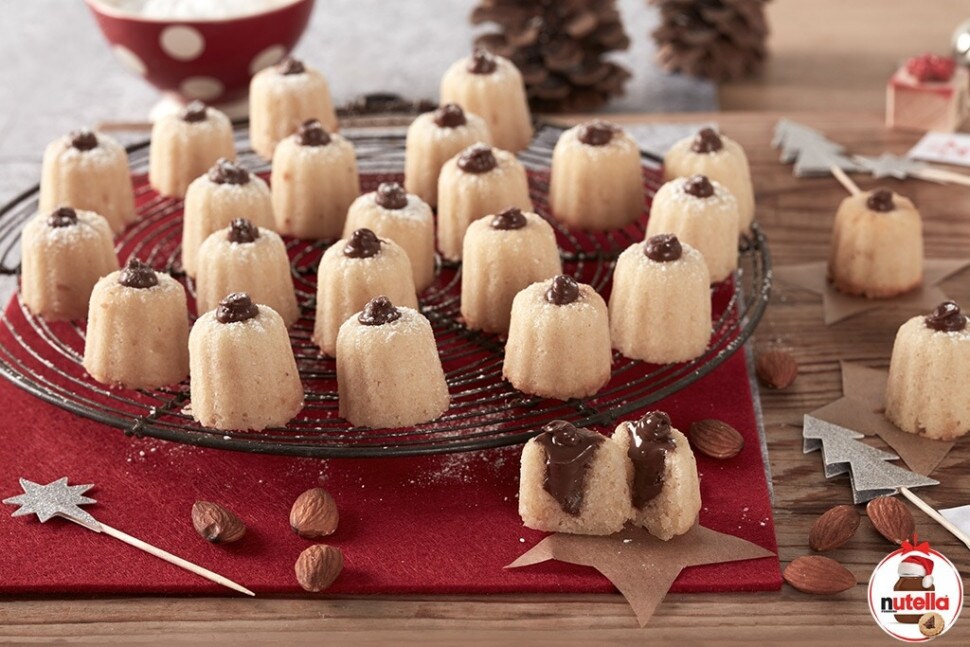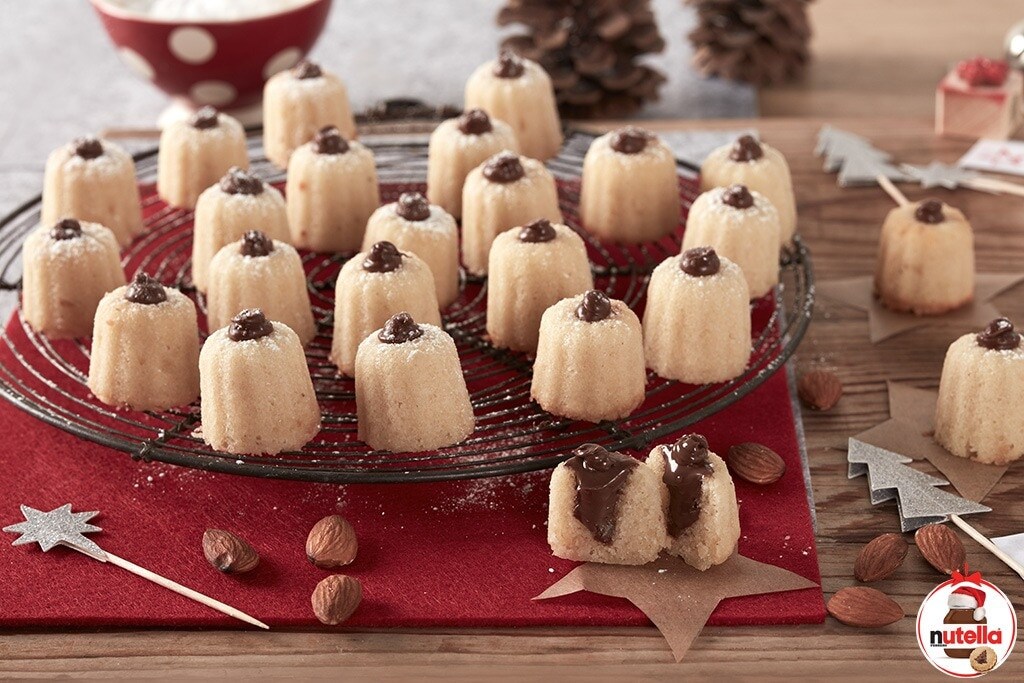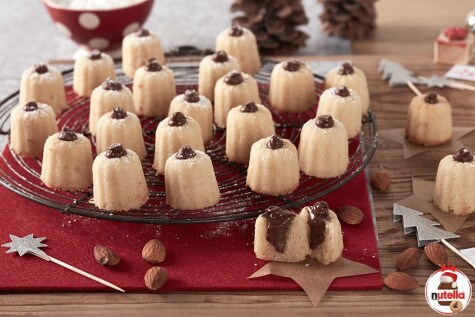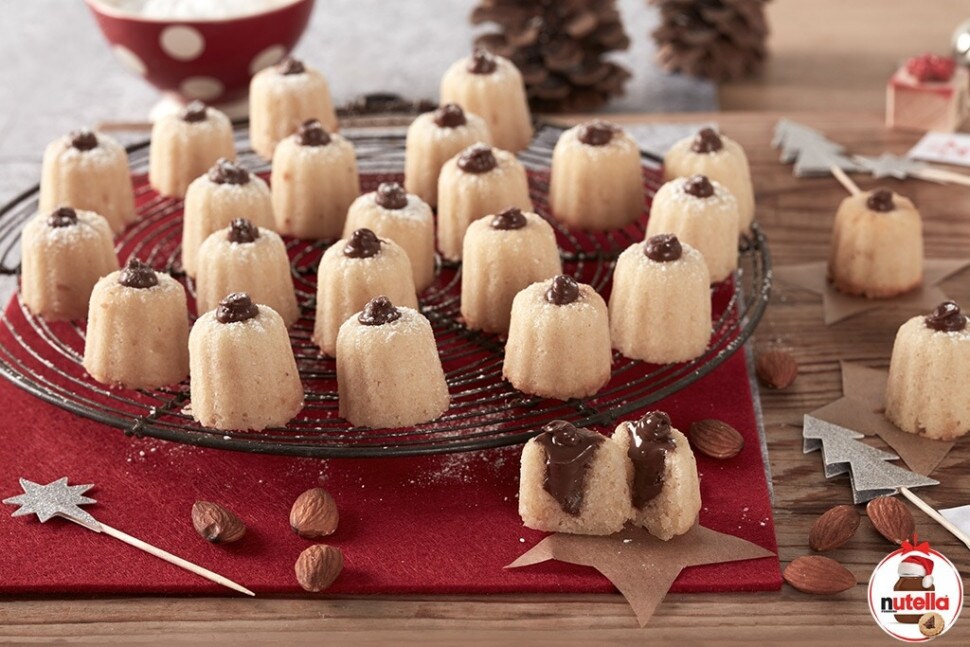 INGREDIENTS for 24 portions
120g Nutella®

70g melted butter

50g flour

130g powdered sugar

70g almond flour

4 egg whites

1 heaped tsp Nutella® (15g) per portion
STEPS
STEP 1

In a bowl, combine the sifted flour with the powdered sugar and the almond flour
Then, add the egg whites and finally the melted butter
Gently mix and put the mixture in the refrigerator for 1 hour

STEP 2

Preheat the oven to 180°C (355°F)
Butter and flour individual molds of approximately 4cm height 2.5 cm width
Fill each mold with the mixture up to 2/3 of the molds
Place the filled molds on a baking tray and bake for 12 minutes on the middle rack of the oven

STEP 3

Remove from the oven and let cool down some minutes before removing from the mold.
Using delicately a toothpick, create a small hole at the top of the cakes
Use a piping bag to fill each hole with 4g of Nutella®
Decorate with 1g of Nutella® on the top
Sprinkle with powdered sugar and serve