Cheesecake with Nutella®
A pure slice of Christmas
Cheesecake and Nutella: is this possible? Now yes! Find how this re-invented recipe with Ricotta will allow you to enjoy a very popular dessert together with Nutella. You can say this Christmas is getting interesting!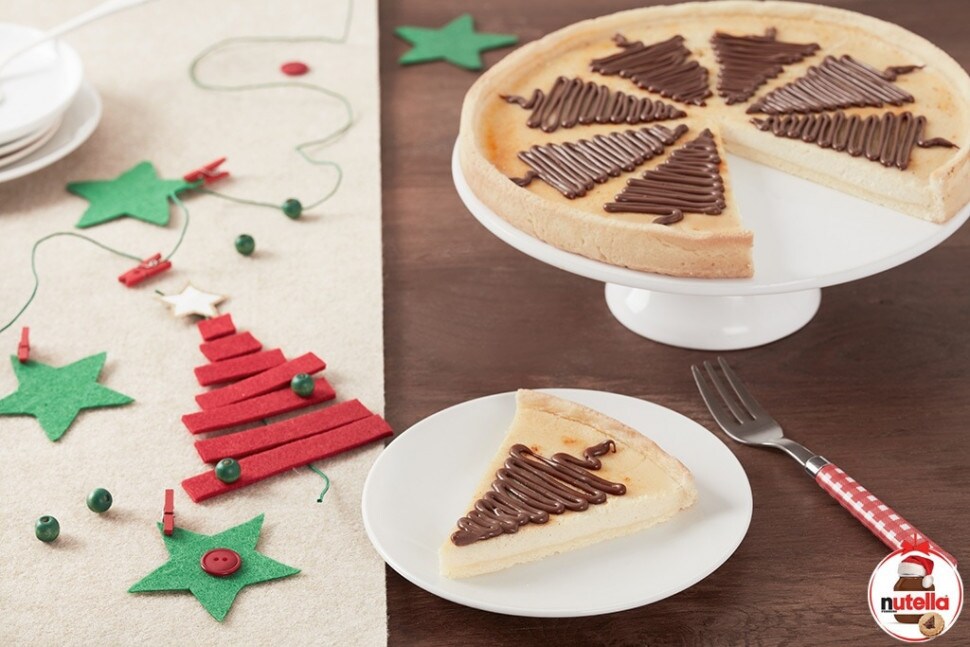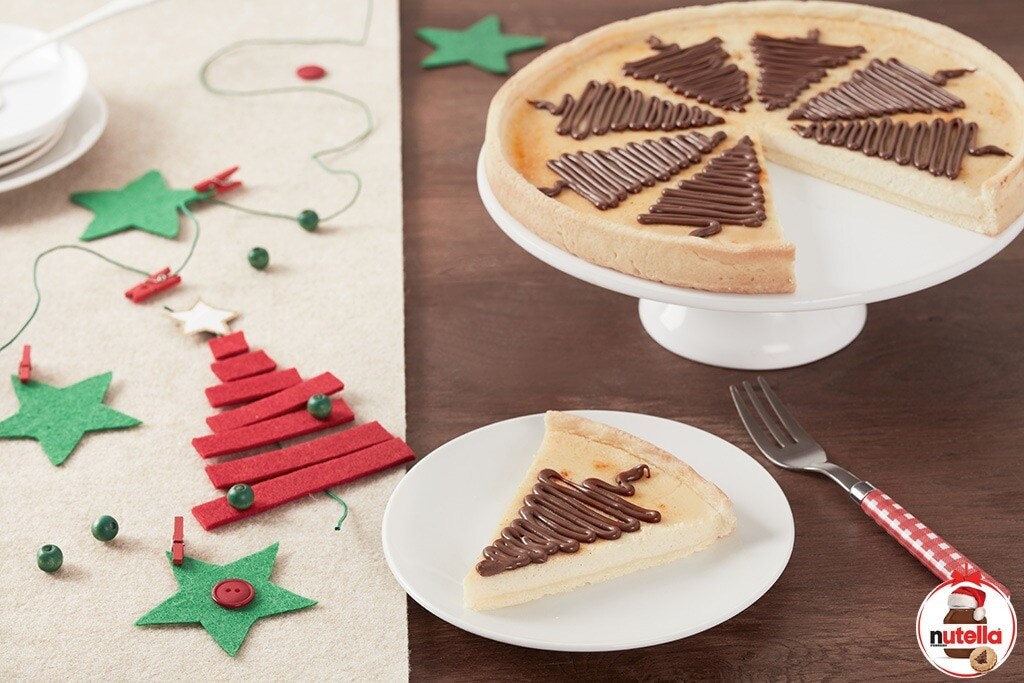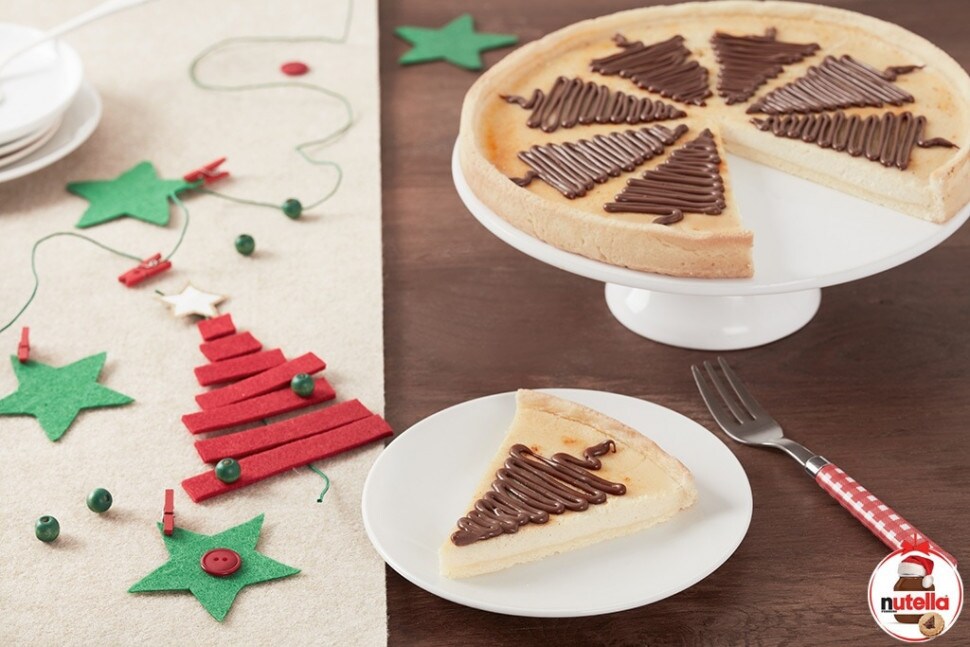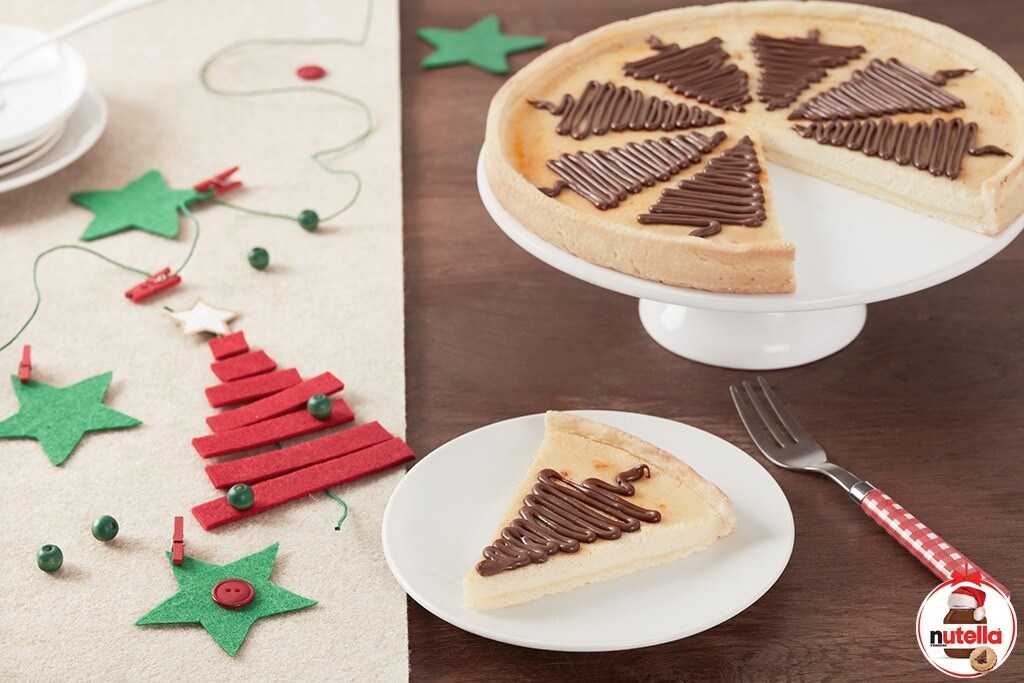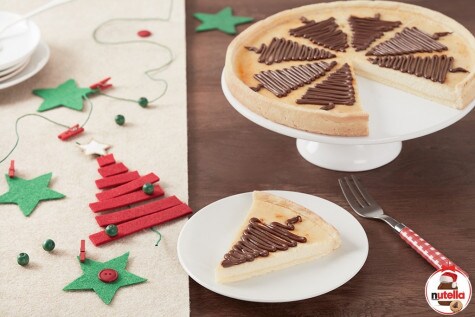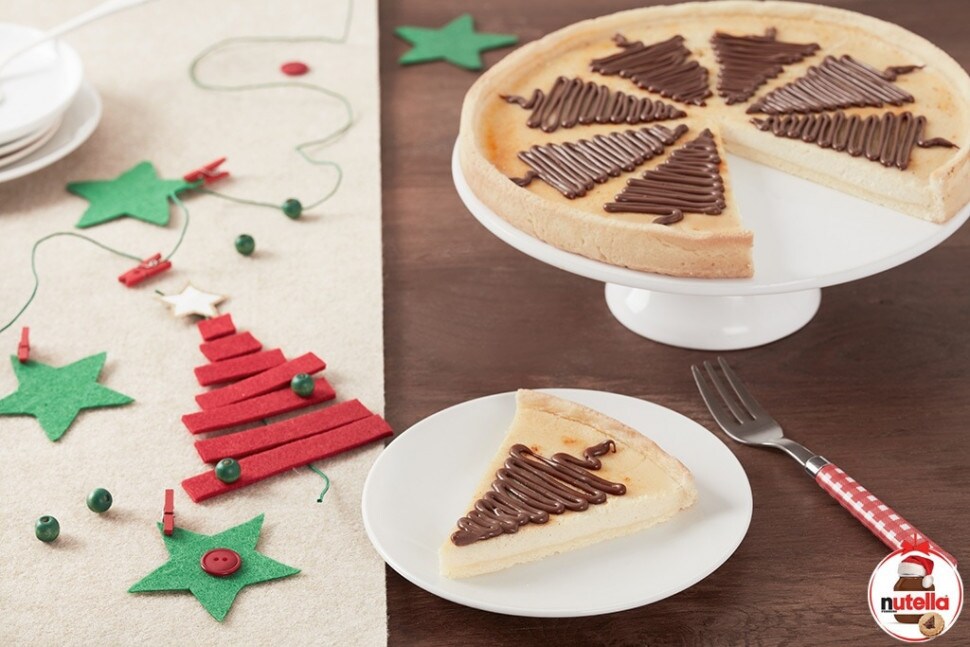 INGREDIENTS for 8 portions
75 g ricotta cheese

75 g Greek yoghurt

57 g granulated sugar

19 g bread flour (Manitoba)

1 egg

1 g salt

1/2 vanilla pod

75 g whipping cream

1 package of ready-made short crust pastry

120g Nutella – 1 heaped tsp of Nutella (15g) per portion
STEPS
STEP 1

Take a 22 cm diameter round cake tin with a spring-locking mechanism for easy removal.
Line it with the readymade short crust pastry both on the bottom and the sides.

STEP 2

Make some holes with a fork and place in the refrigerator to set.
In the meantime, split the vanilla pod half lengthwise with a knife and scrape out the seeds with a teaspoon.
In a small bowl lightly beat the egg.

STEP 3

Prepare the batter for the cheesecake by mixing the ricotta and the yoghurt with the sugar, the lightly beaten eggs, sifted flour, salt and the vanilla seeds. Combine all the ingredients with a whisk.

STEP 4

In a separate bowl, whisk the cream (without overdoing it) and fold it into the batter.

STEP 5

Pour the batter on the bottom of the pastry up to three-fourths of the mold.
Bake at 175° (347°F) for about 30 minutes or until the cake rises and the surface turns slightly golden. Be careful not to overcook the cake otherwise it will be too dry.
Insert a wooden toothpick in the middle of the cake to check that inside is cooked through, but not runny: when ready, the wooden toothpick should come out clean but slightly darker.

STEP 6

Remove the cake from the oven and let it cool down.
Once unmolded, decorate the surface with Nutella®. You can draw 8 Christmas trees, one for each slice to serve.