Mini Gingerbread Cakes with Nutella®
A traditional sweet for an unconventional Christmas
Bread, biscuits or cakes. If it tastes ginger you're most likely on holiday and it's about Christmas. And here comes the perfect occasion to impress your guest and give them a spicy pinch. Ginger mini-cakes? Here we go! A finger food dessert that will look pretty on your table: small portions with a great taste.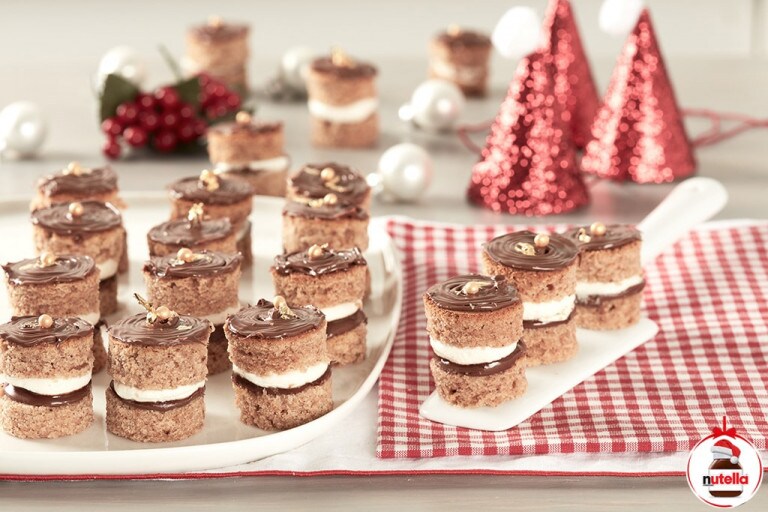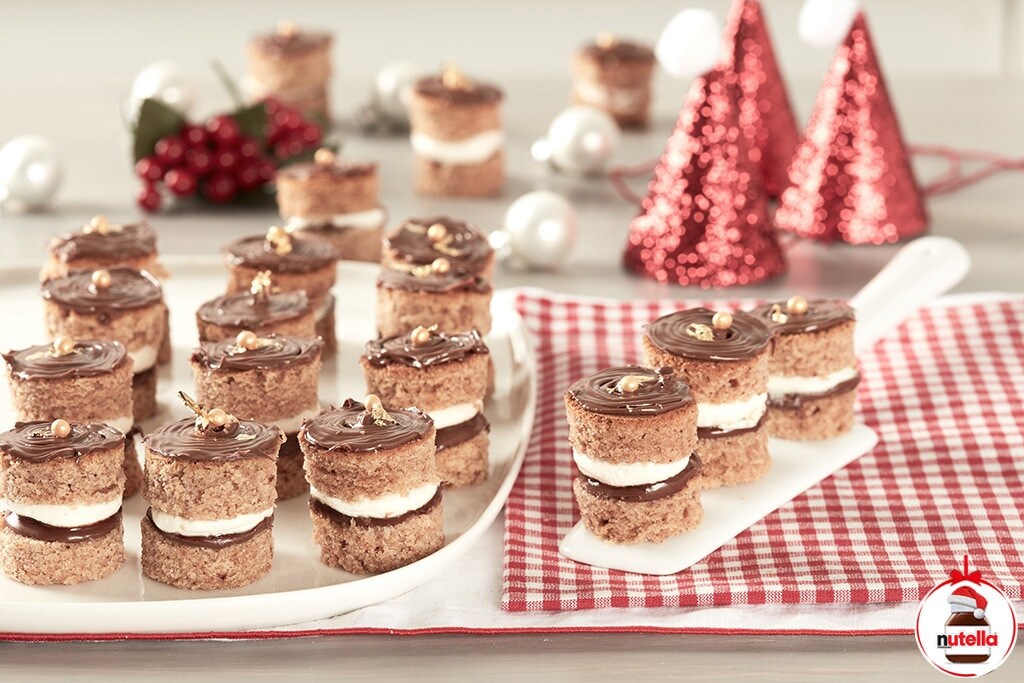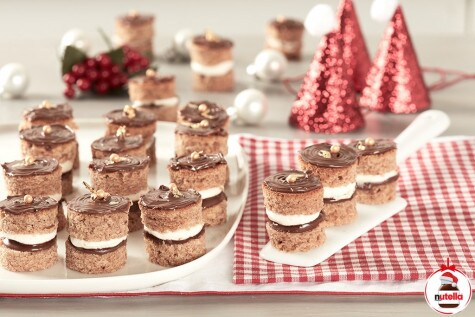 INGREDIENTS FOR 24 PORTIONS
1 ½ teaspoons (5g) baking powder
4 teaspoons (8g) gingerbread spice mix
golden sugar pearls and gold leaf flakes to decorate
1 heaped tsp Nutella® (15g) per portion
METHOD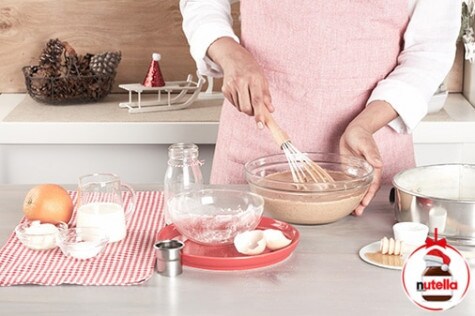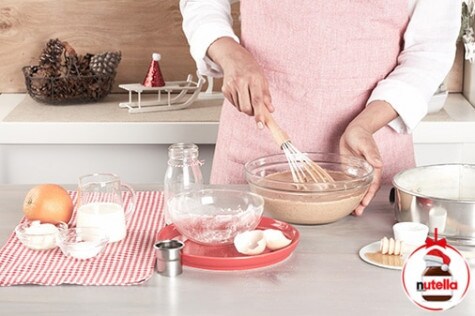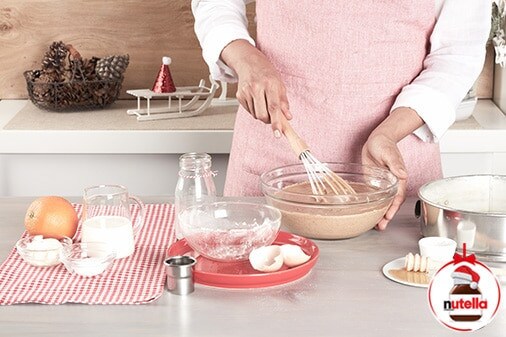 STEP 1
Preheat the oven to 170°C (340°F) and position the baking rack in the middle of the oven.
Butter and flour a 24 cm diameter round cake tin with a spring-locking mechanism for easy removal.
In a mixing bowl, beat the honey with the egg, the melted butter and the milk.
Sift together the flour, the cornstarch, the baking powder, the spices and the salt. Mix with the honey mixture until just combined.
Transfer the cake batter into the prepared tin and bake for about 30 minutes (or until a toothpick inserted in the middle of the cake comes out clean).
Remove from the oven, let it cool down and then unmold onto a wire rack.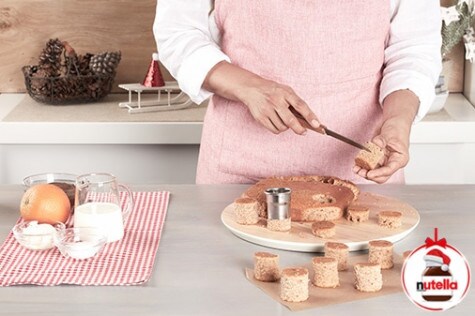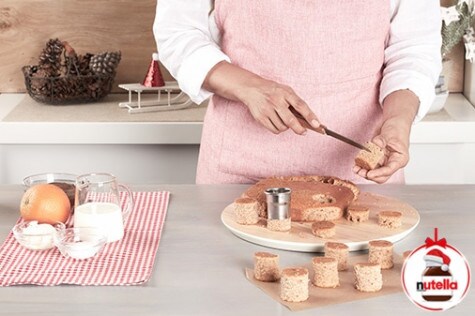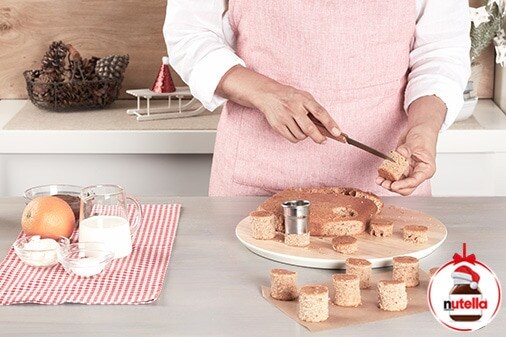 STEP 2
Using a 3 cm diameter round cookie cutter, cut out 24 mini cakes then cut each of them into 2 layers.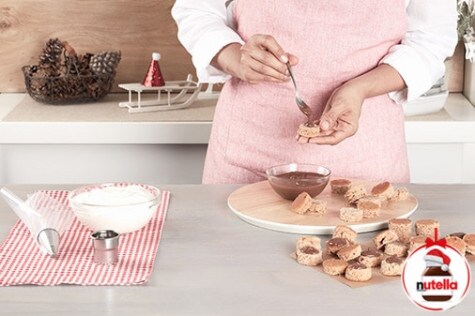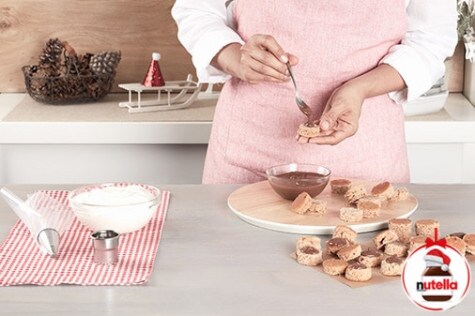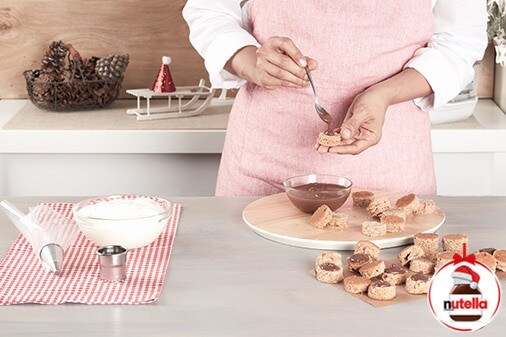 STEP 3
Spread 2.5g of Nutella® on each piece and set aside.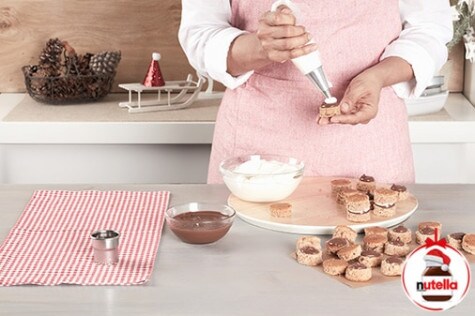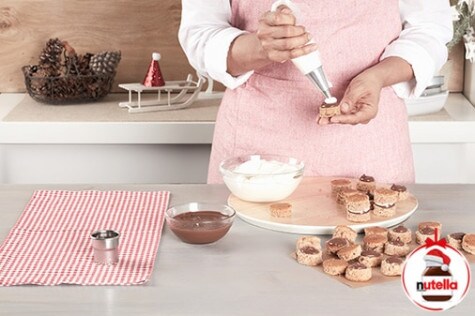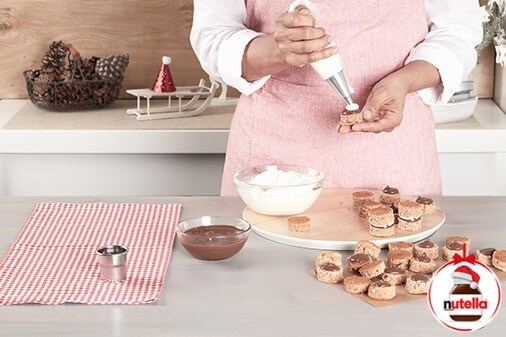 STEP 4
In a bowl, whisk the whipping cream with the cream cheese, the sugar and the orange zest until thick and fluffy.
Transfer the cream cheese mousse into a piping bag. Pipe the cream on 24 mini cake halves and assemble with the other 24 mini cake halves, placing the Nutella® covered side up.
Decorate with some golden sugar pearls and gold leaf flakes on top of each cake.