Mini sponge cakes with Nutella®
Soft as a cloud
How can a no-butter recipe come up with such delicious, super soft mini cakes? Just mix, add a sprinkling of icing sugar and Nutella® of course! Give it a try and get ready to delight your palate.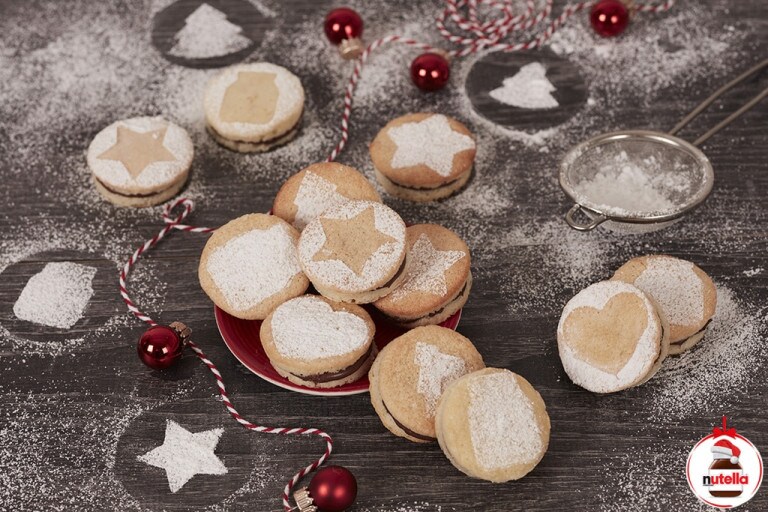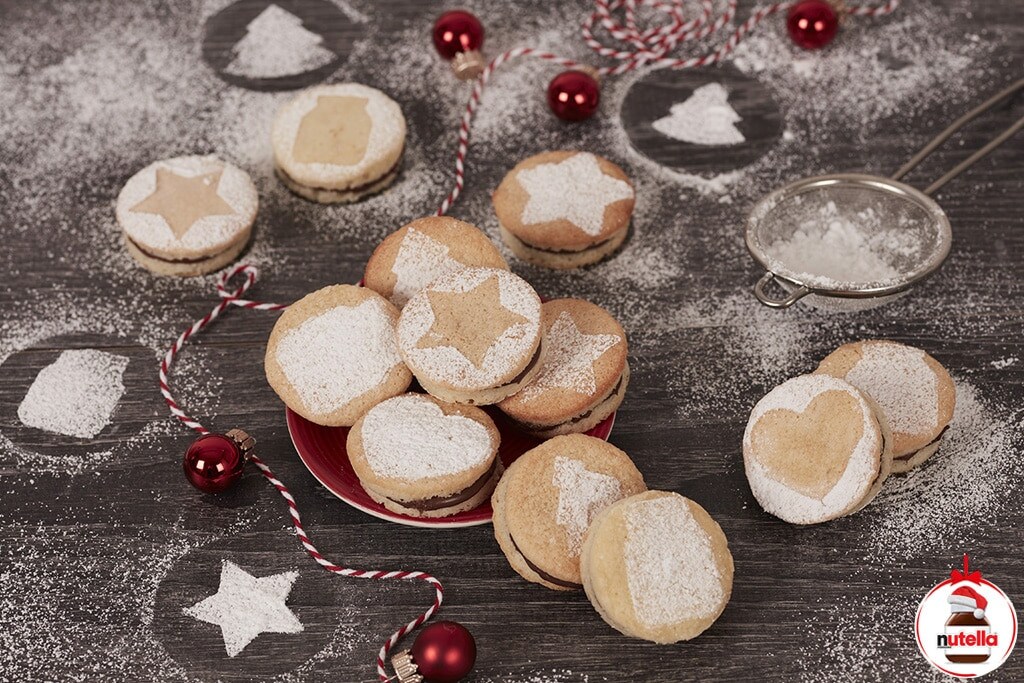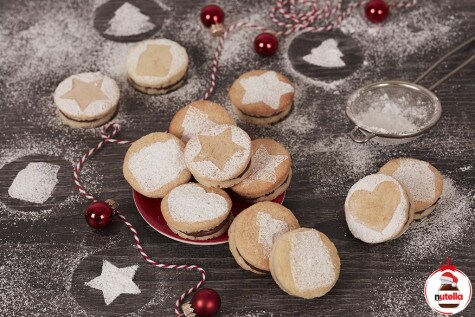 INGREDIENTS for 12 mini cakes
80g granulated sugar

80g flour

1 egg

45g water

45g sunflower oil

5g baking powder

icing sugar to decorate

96g Nutella® (8gX12 mini cakes)

1 heaped tsp Nutella® (15g) per portion
METHOD
STEP 1

Preheat the oven to 180°C (350°F).

In a bowl, whisk 1 egg with granulated sugar until pale and fluffy.

STEP 2

Add the oil and the water to the mixture together and whisk.

STEP 3

Then add the flour by sifting it together with the baking powder and stir again briefly.

STEP 4

Fill the cake moulds (5cm diameter) halfway up with cake batter and bake for 15 minutes.

Remove from the oven and allow to cool down slightly. Then, turn out onto a wire rack and cool down completely.

STEP 5

Fill a pastry bag with Nutella®.

Slice the cakes into two halves horizontally.

Spread on 8g of Nutella® and put the two layers back together again.

STEP 6

•Place a stencil (negative) on top of each cake and sprinkle on a thin layer of icing sugar.