Nutella Gift Box
Want to create a box to contain lots of gifts inside? It's easy! All it takes is an empty Nutella® jar and… all your creativity!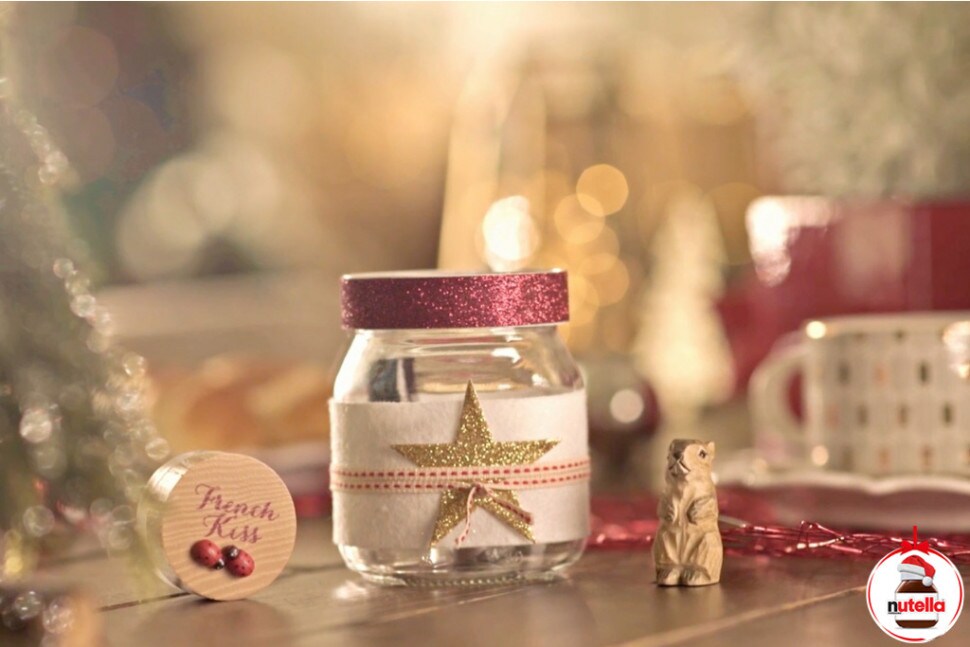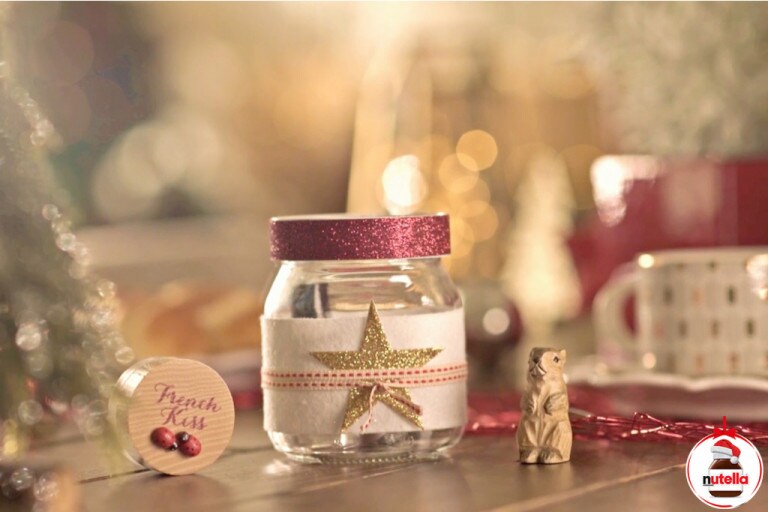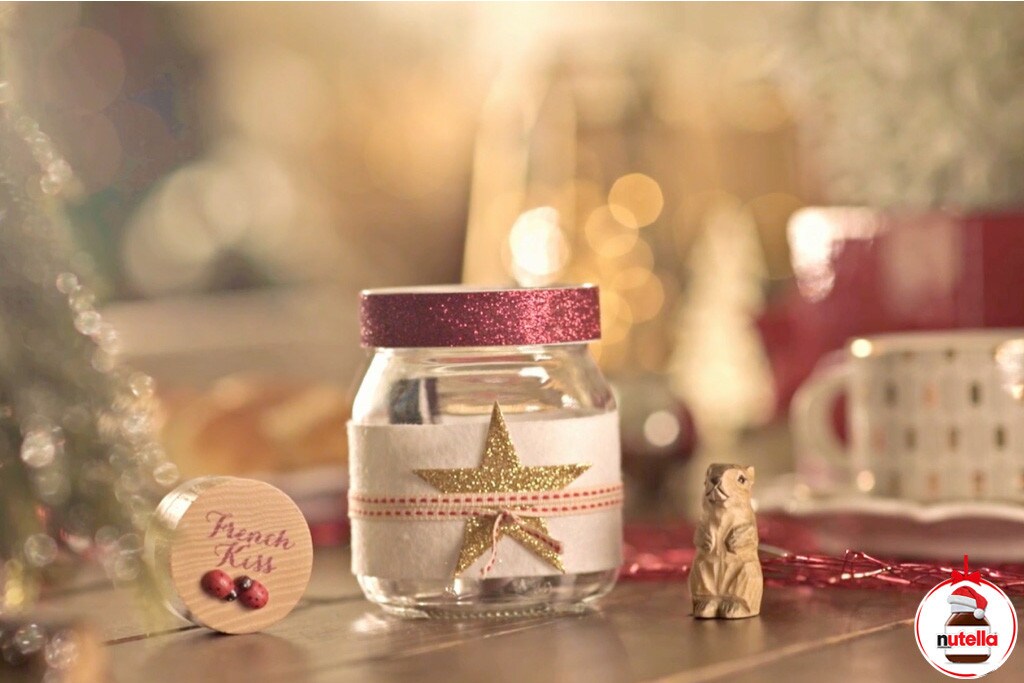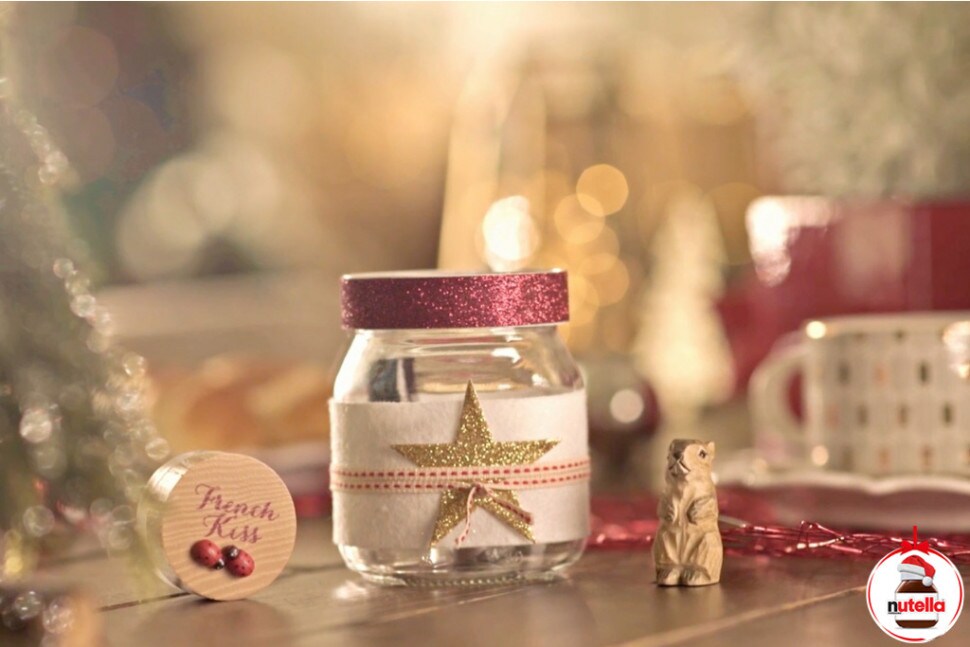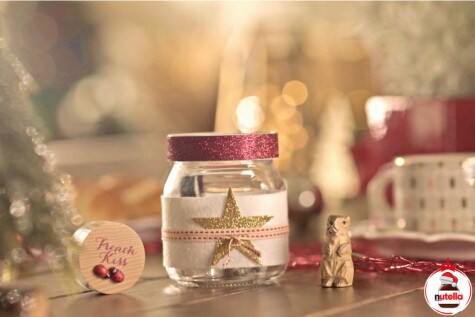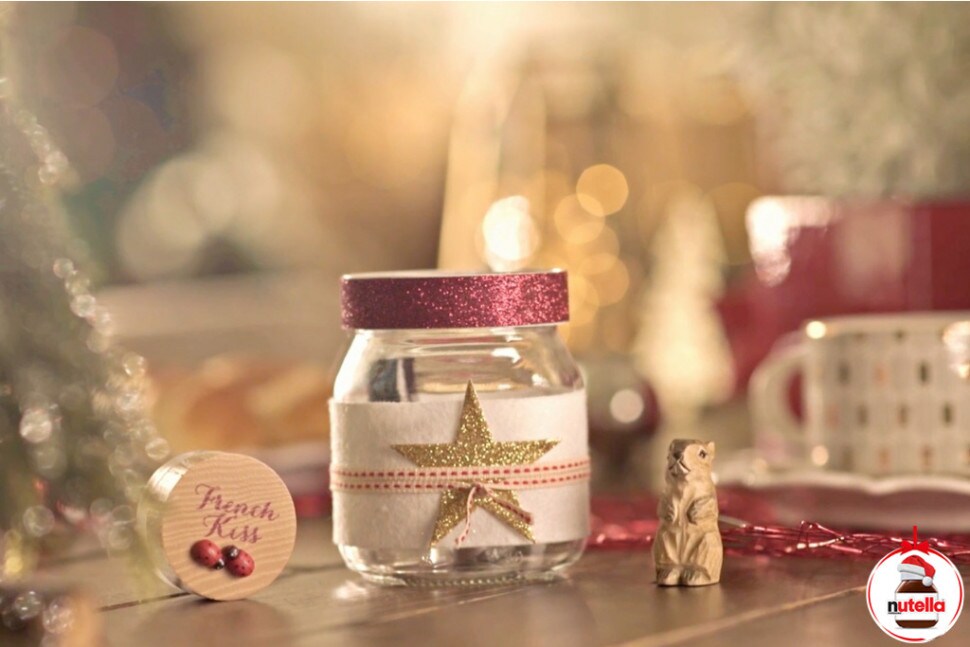 WHAT IS NEEDED
1 empty Nutella® Jar (350g) with the lid

Small gifts to put inside

Ribbon

Piece of felt

Glittery red paper

2 golden stars

Scissor

Hot Glue gun

Compass

Pencil
METHOD
Cut out in the red paper a circle of the size of the top of the lid (diam: 3.7cm)

Glue it to the top part of the lid

In the red paper cut out a 1.8cm by 27cm strip

Glue the golden star on top of the lid

In the felt, cut a 5 cm x 26.3 cm strip.

Wrap the 3 strings together around the felt, in an irregular way.

Make a first simple knot.

Place the other golden star behind this knot.

Re-tie a knot with the string to pin it.

Fill the jar with small presents, the gift is ready!