Fresh Fruit Salsa Crepes with Nutella® hazelnut spread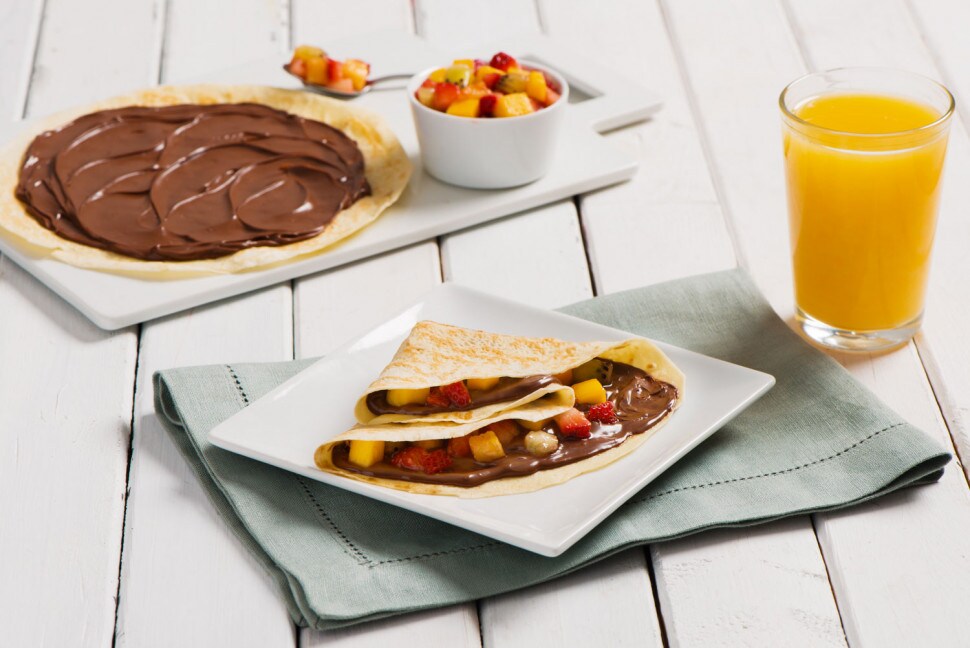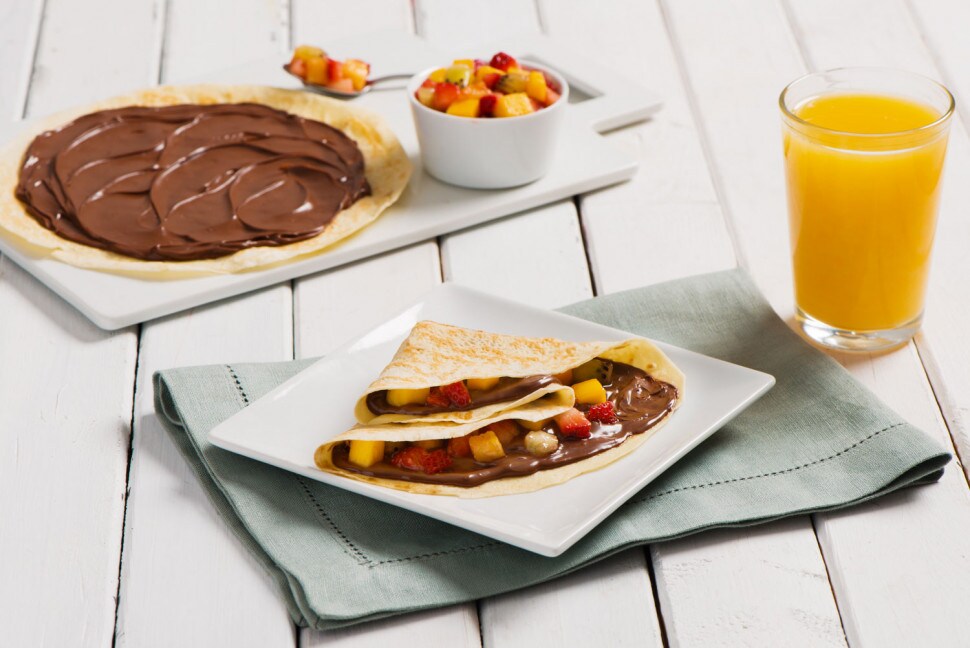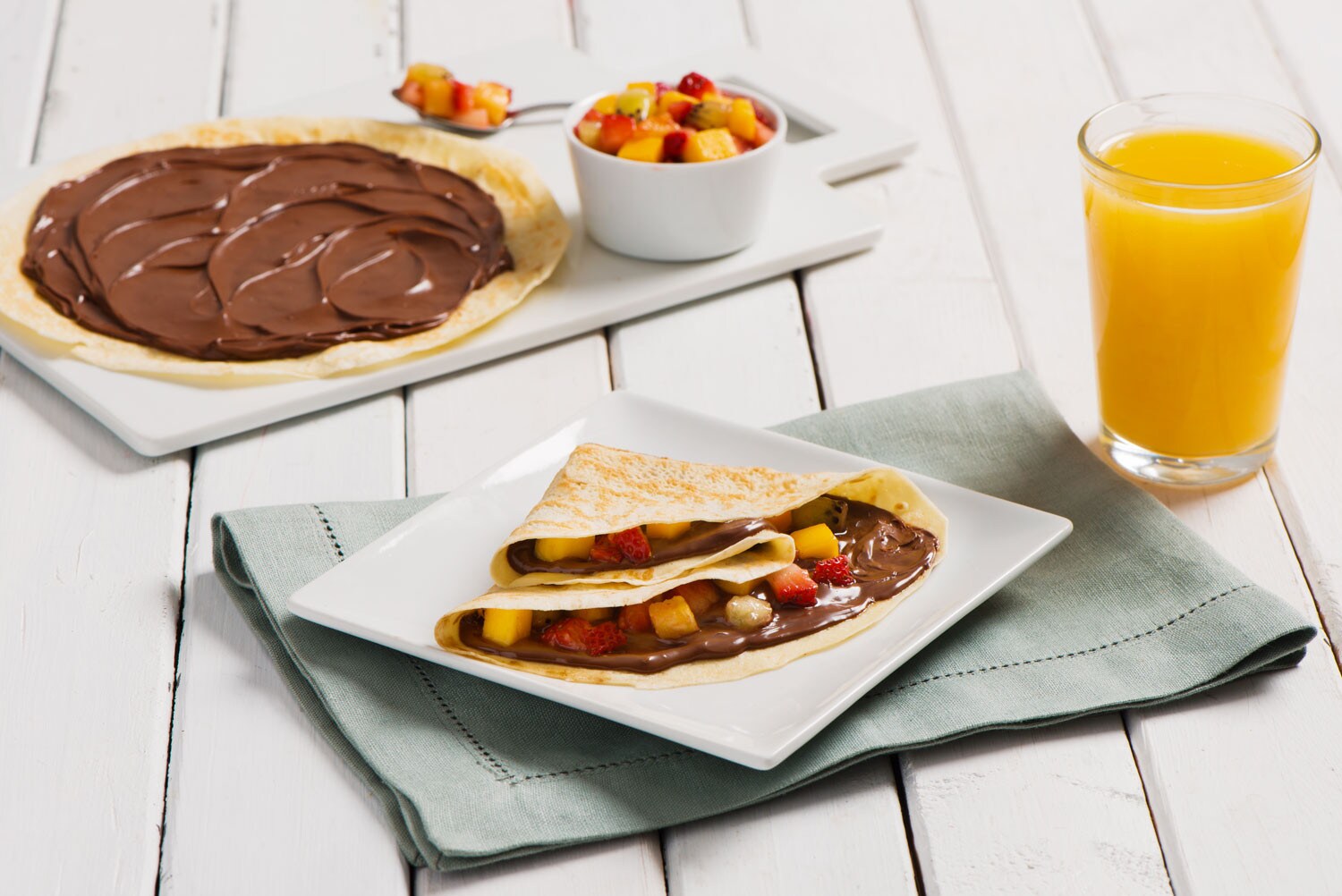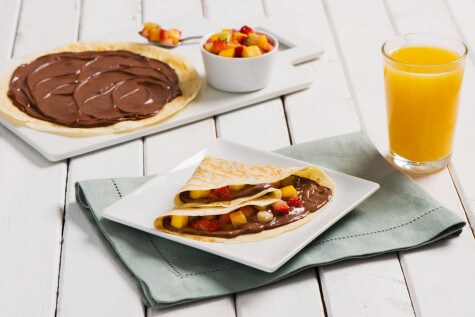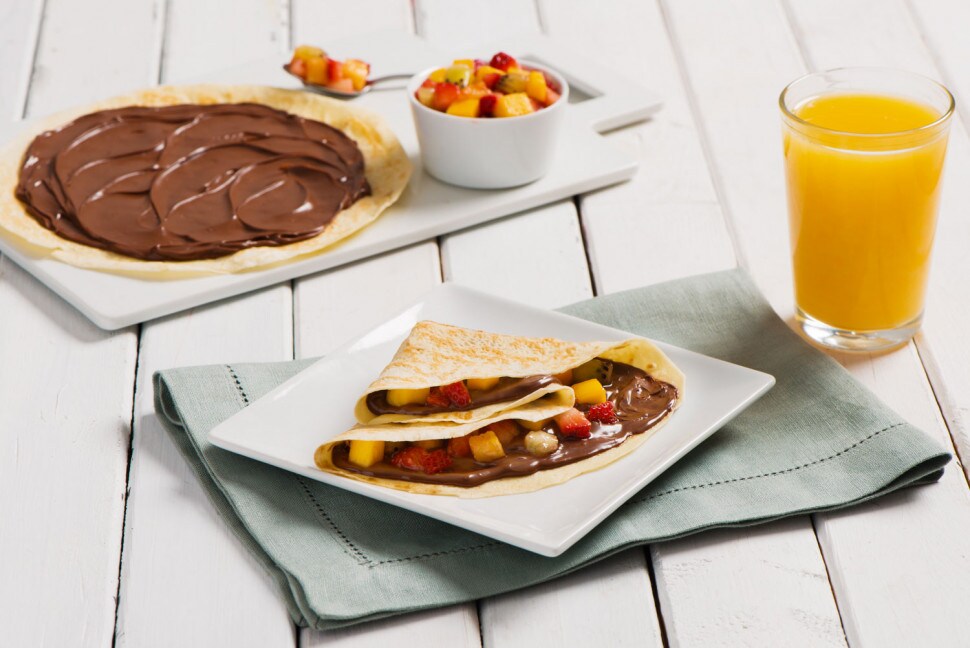 INGREDIENTS for 4 servings
3/4 cup all-purpose flour
3 tbsp butter, melted, divided
For Fresh Fruit Salsa:
1/4 cup hulled, diced strawberries
1 tbsp seedless raspberry jam
1/2 cup Nutella® hazelnut spread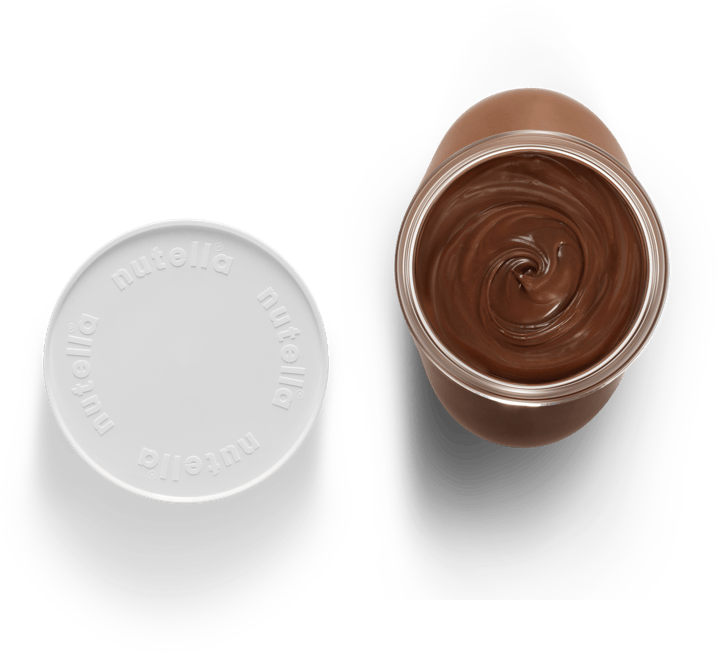 To prepare this delicious recipe, 1 tbsp of Nutella® per person is enough to enjoy!
METHOD
STEP 1
In blender, blend milk with flour, eggs, 2 tbsp butter and salt until smooth. Strain to remove lumps.
STEP 2
Let stand at least 20 minutes or refrigerate up to 12 hours to use later.
STEP 3
Heat 10-inch non-stick skillet over medium heat. Brush with some of the remaining butter.
STEP 4
Pour 1/4 cup batter into pan to make 7 1/2-inch thin crepe Cook for 1 minute or until crepe begins to curl around edges.
STEP 5
Flip and cook for an additional 30 seconds. Transfer crepe to plate
STEP 6
Repeat with remaining batter. Layer cooked crepes between pieces of waxed paper.
STEP 7
Prepare fresh fruit salsa in bowl, combining strawberries, kiwi, mango and pineapple.
STEP 8
Add orange juice and raspberry jam; toss to coat.
STEP 9
Spread 1 tbsp Nutella® hazelnut spread evenly over each crepe; top with approximately 2 tbsp Fresh Fruit Salsa. Fold in quarters.