Irish soda bread with Nutella® hazelnut spread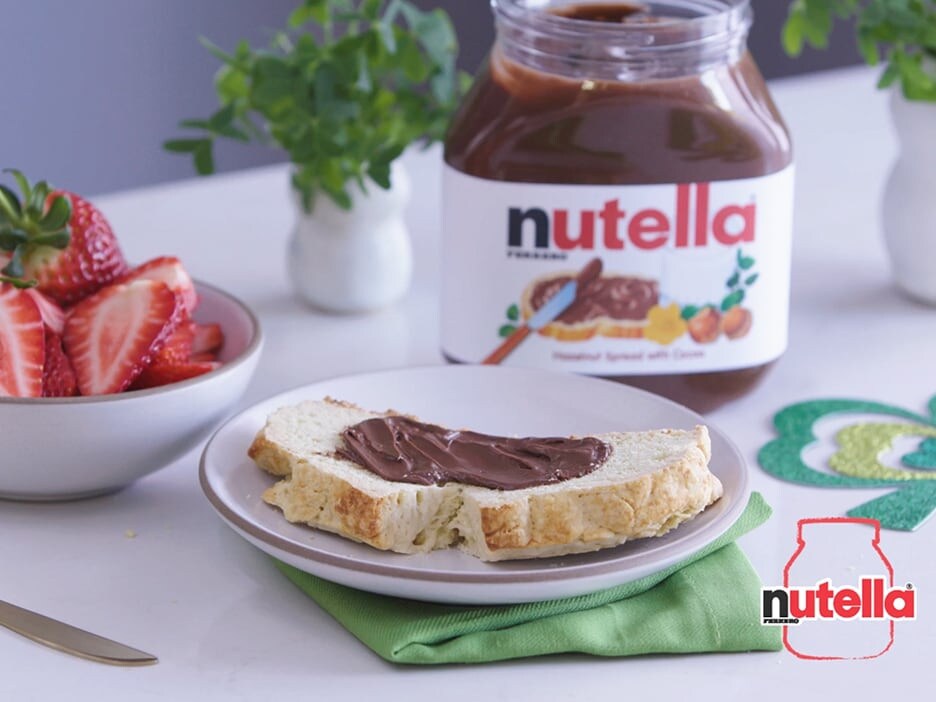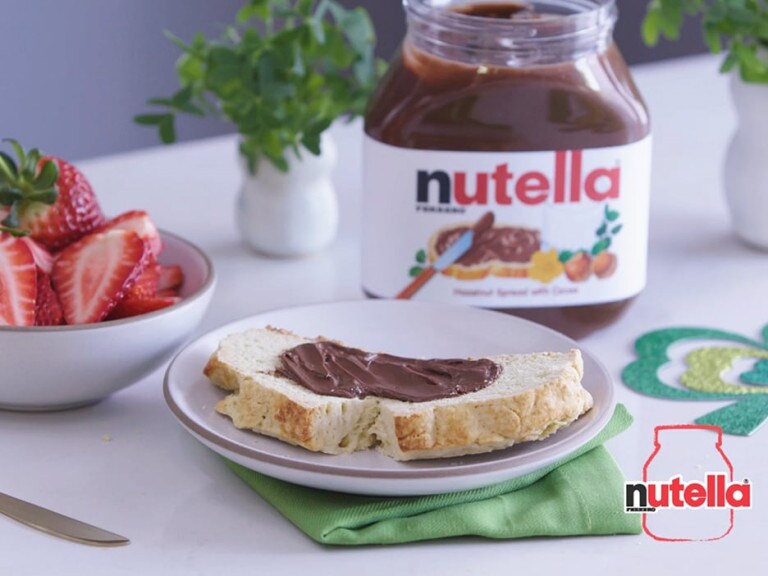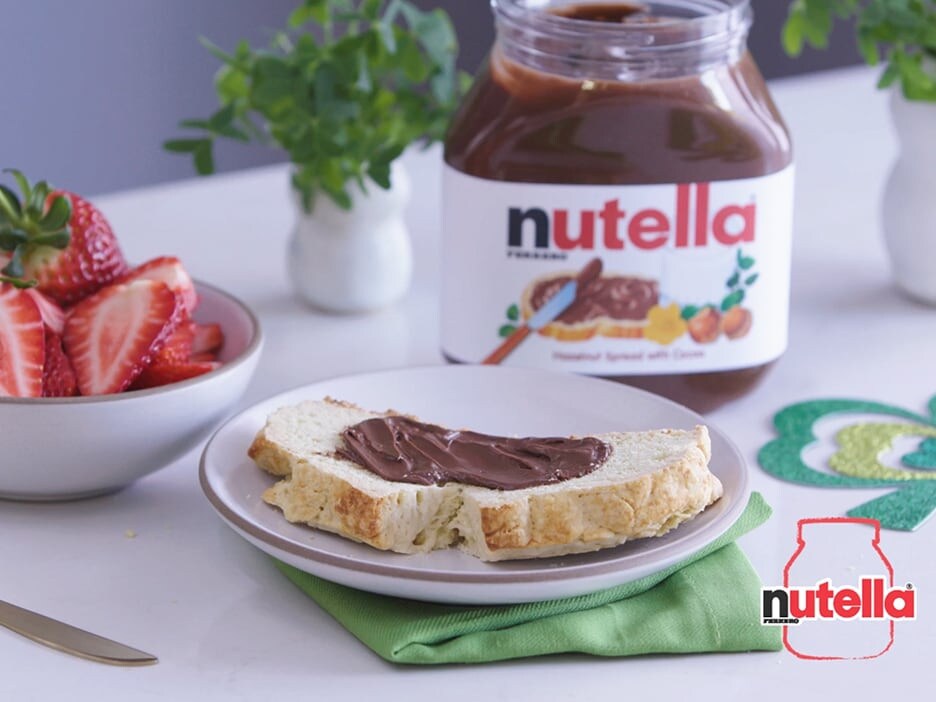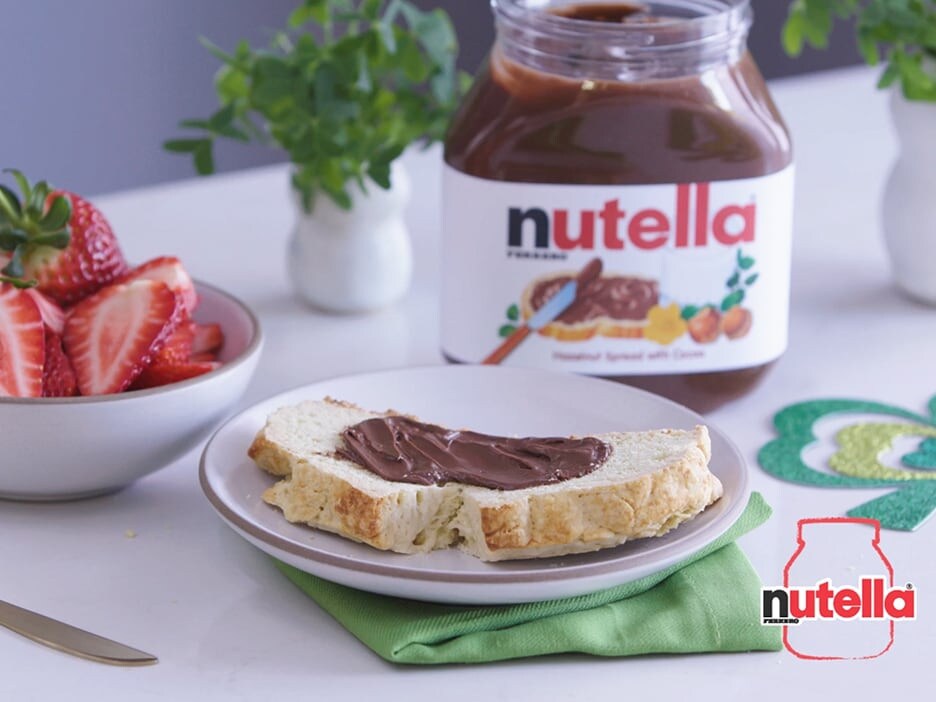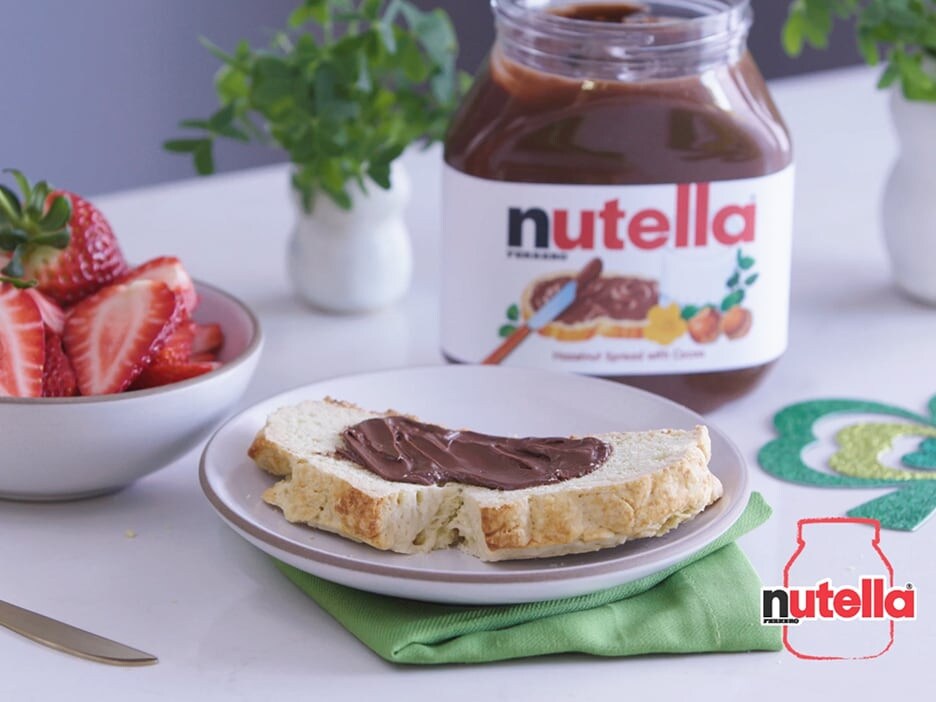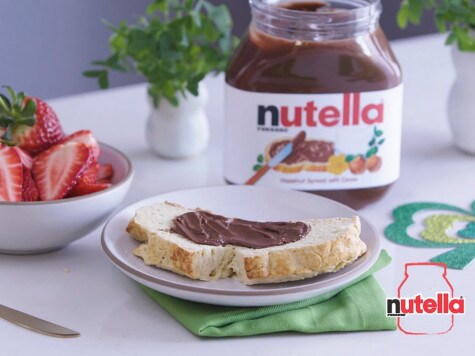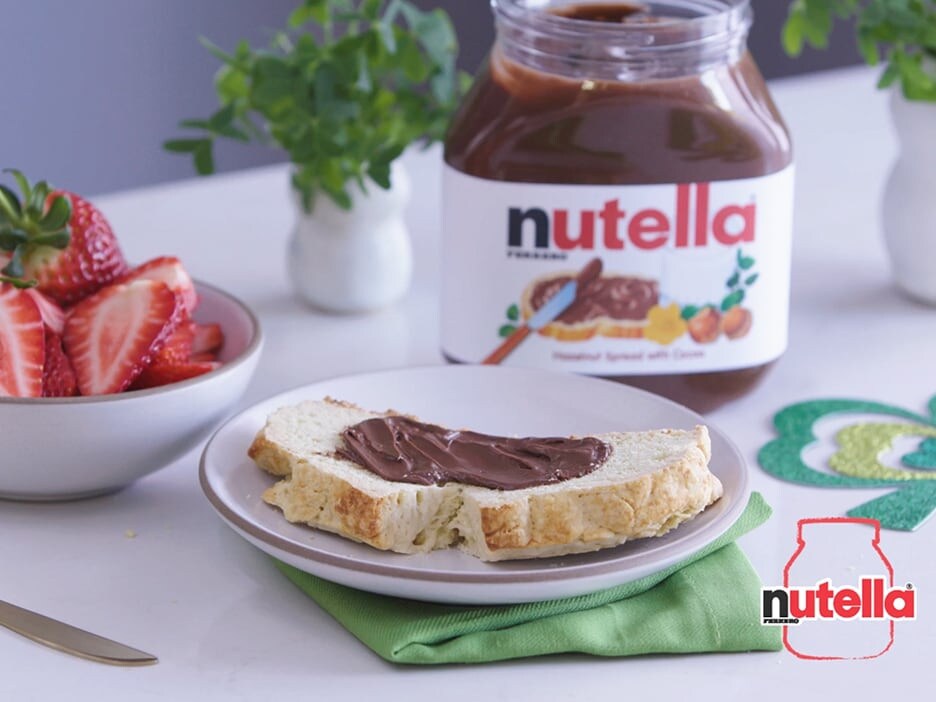 INGREDIENTS for approx. 10 servings
for Bread:
1 cup sliced strawberries
10 tbsp of Nutella® hazelnut spread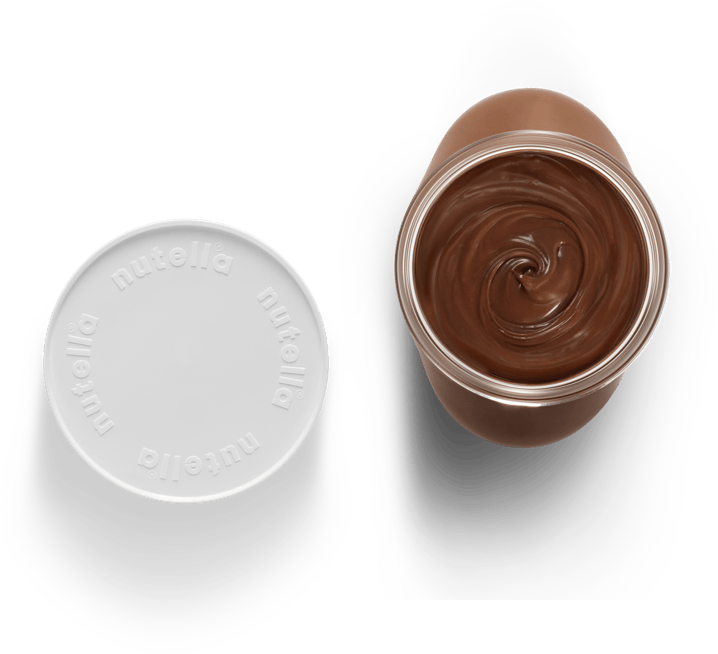 To prepare this delicious recipe, 1 tbsp of Nutella® per person is enough to enjoy!
METHOD
STEP 1
Preheat oven to 375 degrees F. Lightly grease a large baking sheet.
STEP 2
In a large bowl, mix together flour, sugar, baking soda, baking powder, salt then mix in softened butter. Separately, beat one egg with 1 cup of buttermilk and add into bowl. Mix well.
STEP 3
Turn dough out onto a lightly floured surface and knead slightly. Form dough into a round and place on prepared baking sheet. In a small bowl, whisk together melted butter with 1/4 cup buttermilk; brush loaf with this mixture. Use a sharp knife to cut an 'X' into the top of the loaf.
STEP 4
Bake in preheated oven until a toothpick inserted into the center of the loaf comes out clean, 35 to 45 minutes. Check for doneness after 30 minutes.
STEP 5
Once bread is done and cooled, cut one slice and spread with 1 tbsp of Nutella® hazelnut spread.
STEP 6
Serve with sliced strawberries on the side.